Good news for our Sekiro, Resident Evil 2 (2019), Vampire the Masquerade - Bloodlines, Dawn of Man, and Surviving Mars communities!

As of version 0.18.5, our new mod manager Vortex now supports modding for all of the above games meaning you can use Vortex to mod 59 different games total.

Moreover, multi-variant mods - that's mods that give you multiple options, such as different colours for armour replacers etc. - for many games, including the above (with the exception of Vampire the Masquerade - Bloodlines), can make use of mod installers when used together with Vortex.

In a nutshell, mod installers add a convenient menu to the mod installation that allows you to pick and choose the options you want. This is convenient for users, but also for mod authors because it means that you will only need to pack and maintain one file on your mod page, rather than providing, maintaining, and updating many different options.

Example: Hat Pack for Sekiro by ZullieTheWitch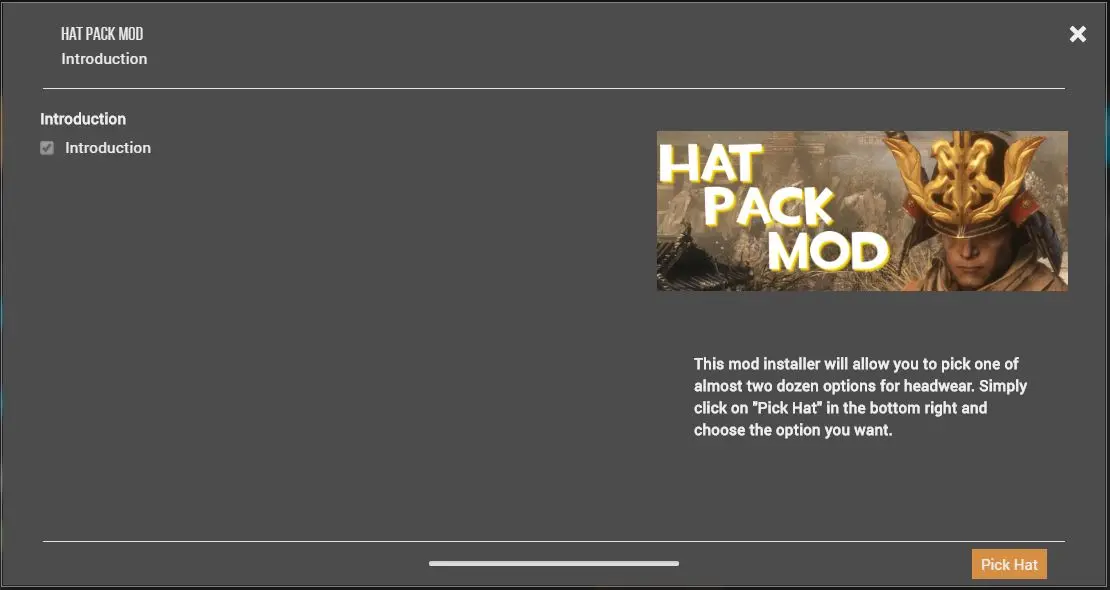 Mod installers are a viable option for many different games: from most Bethesda games (The Elder Scrolls and Fallout) to Monster Hunter: World, Sekiro, or Resident Evil 2 (2019).

For anyone who is interested in making their own mod installers, we have written up a brief wiki article covering the creation process which is simplified thanks to a community-made tool.

With that being said, feel free to try out Vortex, view our documentation, or ask any questions you might have in our Vortex Support Forums directly.

Happy modding!