File information
Created by
ReaperAnon - updated by PrikeExzo
About this mod
Updated version of FluidCombatOverhaul mod that seems not to be working with latest game versions. Original mod author: ReaperAnon
Requirements

Permissions and credits

Changelogs
This is updated version of 
FluidCombatOverhaul
 mod ( <= read the feature set by going to OG mod page) using ButterLib. Tested on 1.5.9, should work on latest versions.
Additionally all Input Threshold slider caps were increased from 20 to 50.
To rebind controls, go to
Options -> Keybindings ->
Under 'Actions' section at the bottom part you can find '
Fluid Attack
' and '
Fluid Defend
' options'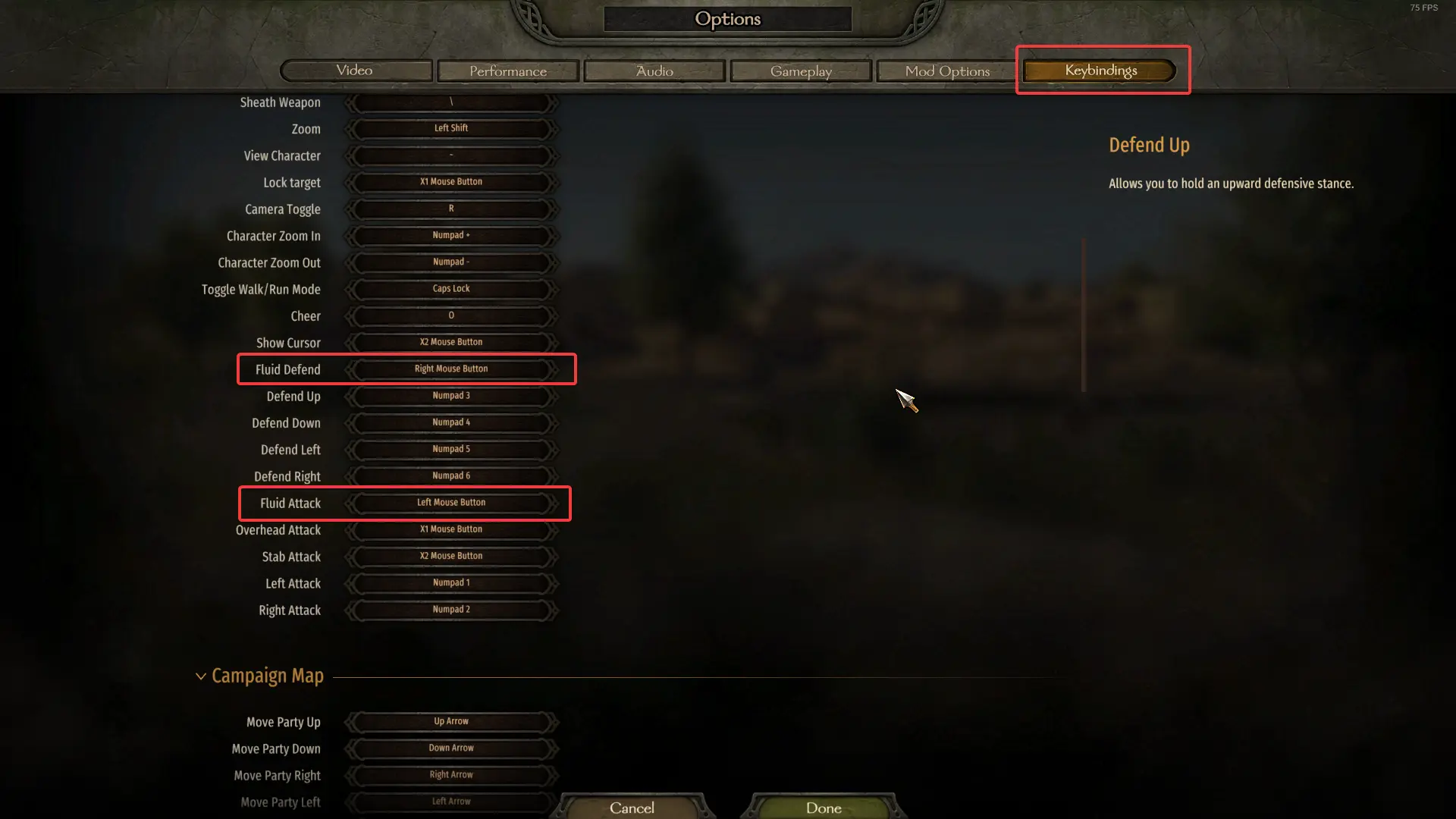 Other mod's options (thresholds, sensitivities) are available under
Mod Options
submenu.
OG desc
: Allows you to set individual keybinds for attack directions, dynamically change attack direction with configurable thresholds and sensitivities and more to gain full control of how you play the game.
Native functionality is still kept separately.