File information
Created by
Wake_Up_1111
About this mod
The modification changes the branch tree of the Sturgia major, minor, and outlaw factions. Contains 148 new units, and adds new items. If you miss the Nords and Vaegirs from Warband, this mod is for you!
Requirements

Permissions and credits

Translations
HELLO STURGIAN WARRIORS !!!My Overhaul Collection:
Warlords Battlefield

My Other Overhauls:
Aserai Overhaul
Battania Overhaul
Empire Overhaul

Khuzait Overhaul

Sturgia Overhaul

Vlandia Overhaul

Mod Requires:
-Bannerlord 1.0.0-1.1.5
-Manual installation
-Starting a new game
-Tier 7 Troop Unlocker
Installation Guide:
-Delete SturgiaOverhaul Mod Folder. (IF YOU HAVE THE OLD VERSION)
-Unpack Sturgia Overhaul for Bannerlord 1.0.0.
-Open Sturgia Overhaul for Bannerlord 1.0.0 folder.
-Inside is the main mod folder called SturgiaOverhaul along with installation instructions.
-Paste the SturgiaOverhaul folder into the Modules folder.
C:\Program Files (x86)\Steam\steamapps\common\Mount & Blade II Bannerlord\Modules
-Activate the SturgiaOverhaul mod in your launcher.
Mod still not appearing?
If you are using 
Butrloader
 go to options in launcher and 
disable extended sorting
.
Launcher:
-SturgiaOverhaul
-Tier 7 Troop Unlocker
Credits:
-BOSSRAPHAEL
GREETINGS

HELLO, NORTHERN WARRIORS!!!
In the beginning, I would like to thank that
WONDERFUL PEAPOLE
who helped me with their knowledge to create
THIS MOD
.
BANNERLAB
for His support and video tutorials !!! 
MODBROWSE
for His support and tips !!!
RUSSIAN LANGUAGE
 is
NOT SUPPORTED
.
This is an old inactive file that I am not the author of.
This file is completely incompatible with version
STURGIAN TSAR EDITION 2.0.0
 /
STURGIAN OVERHAUL 1.0.0
or higher.
Any bug reports from this will not be taken into account.
Installing this file will
CRASH
the game!
Let's get started!
STURGIAN TSAR EDITION
for
BANNERLORD
in versions:
1.7.01.7.11.7.2STURGIAN OVERHAUL 
for
 BANNERLORD 
in versions:
1.0.2
1.0.1
1.0.0
Complete
STURGIA
faction
OVERHAUL
and minor faction 
SKOLDERBROTVA
,
LAKE RATS
 and
FOREST PEOPLE
.
It also adds new minor faction such as the
COSSACKS
,
LAKE BERSERKERS
, and
VALKYRIE
.
I would like to remind You that
STURGIA
is to be
KIEVAN RUS
, not
VIKINGS
, BUT YOU CAN ALSO FIND
NORD HIRE!
If you would like to play as
VAEGIR
or
NORD
warrior from
WARBAND
this mod is for
YOU!



What does this mod
ADD?




FACTIONS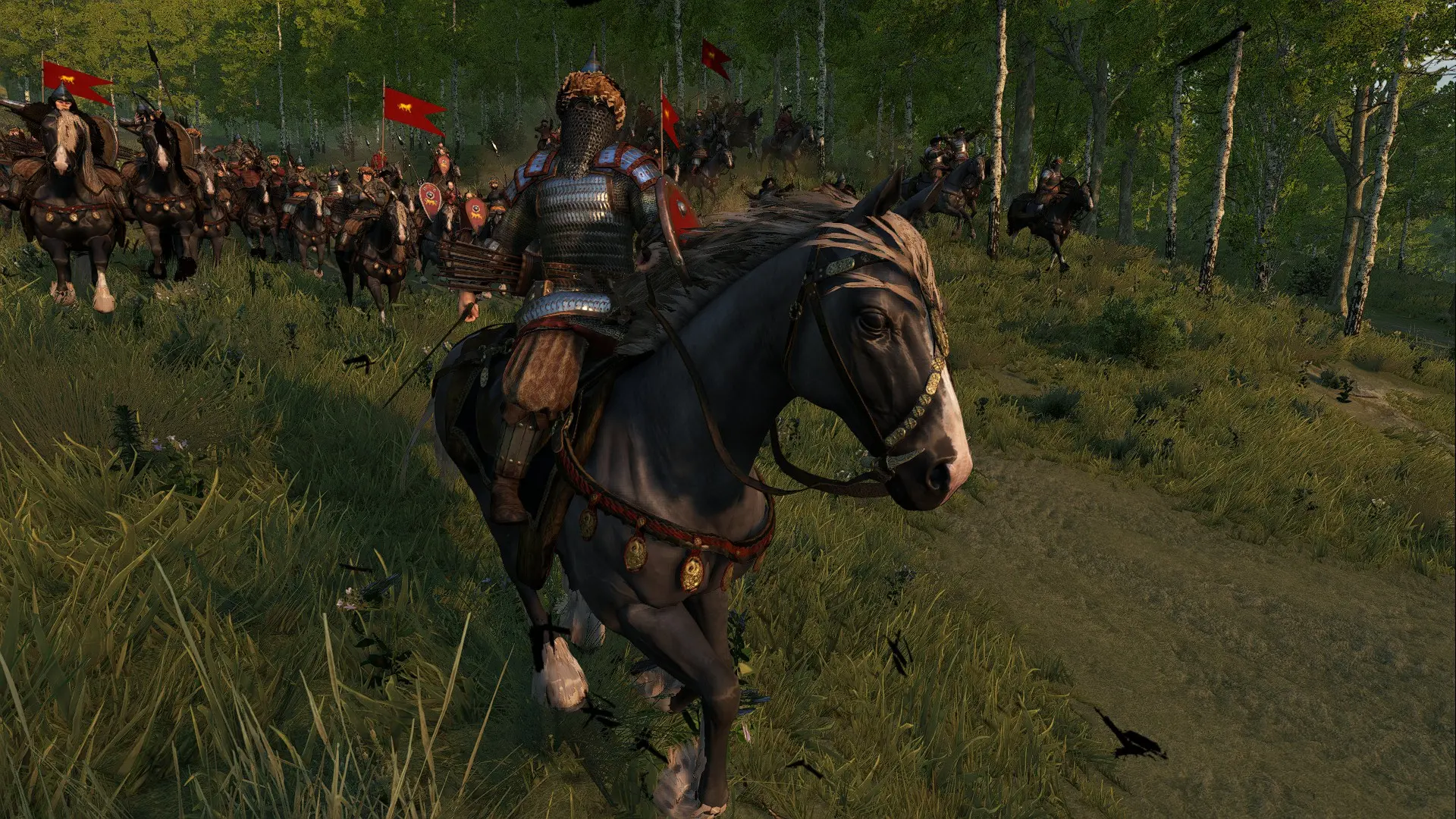 STURGIA


The Sturgians come from the cold northeastern lands of Calradia. Their lands are divided into smaller principalities ruled by Knyaz and Boyars. At the beginning of their existence, the rulers of these principalities fought wars among themselves. Frequent armed conflicts took their toll on the people, and the plundering expeditions of the Nords plunged the country into ruin. Great Sturgia became a target from the east to the Khuzaits and to the south to an Empire that grew ever larger and stretched out for it. Weakened by fratricidal wars, the Knyazs of Sturgia gradually lost their lands. However, one of the Grand Knyaz did not want to serve the Emperor, united the principalities of Sturgia under one banner, and called himself Tsar. Launching an offensive to reclaim lost lands from the hands of the Empire.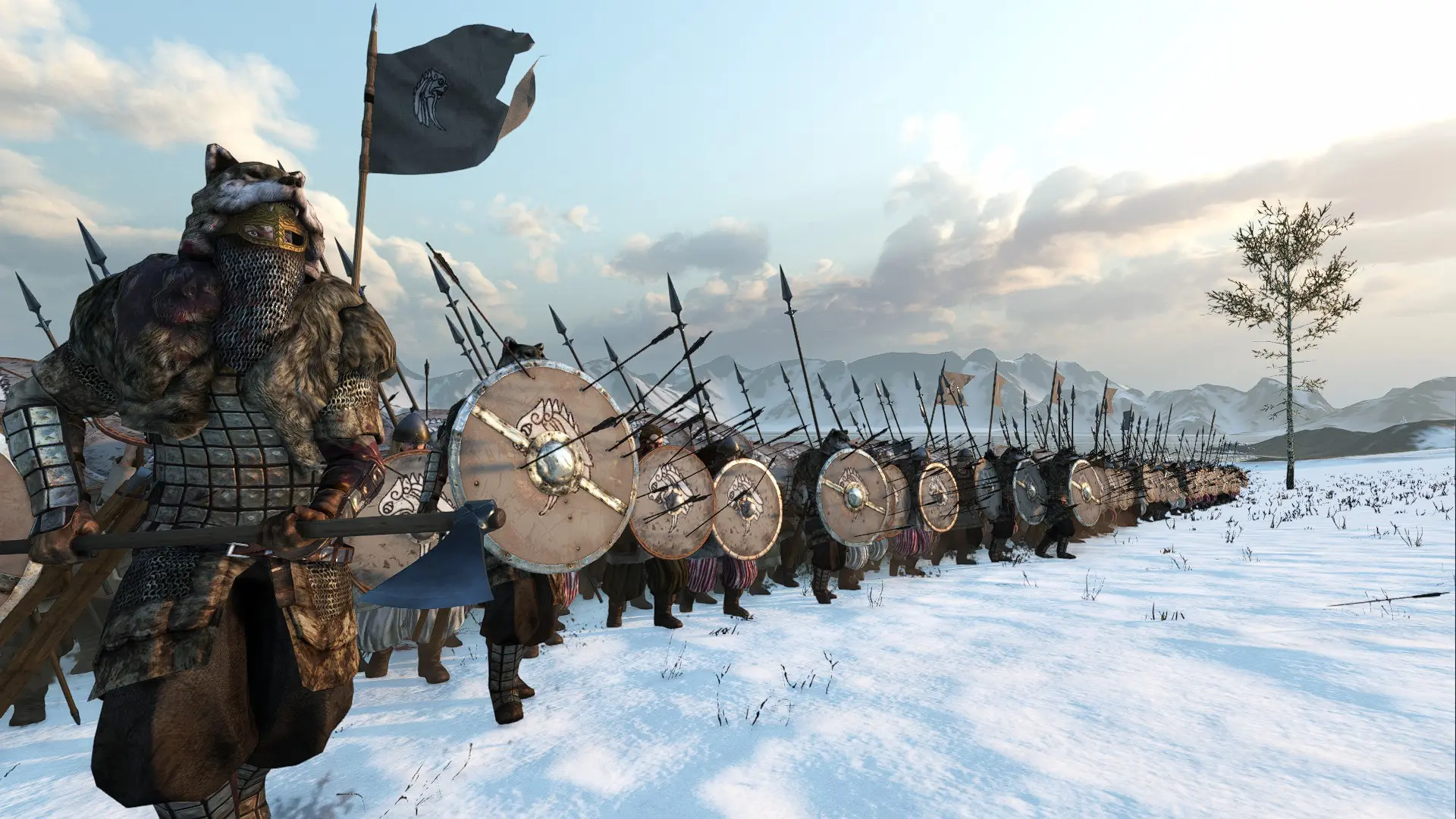 NORDS


The Nords come from a place known as Jumne, a cold, inhospitable land far to the north of Calradia. There, in the far north, is their home, from which, sailing boats across the sea and then along rivers, plundering coastal towns and villages, they even reached the Calradia Empire itself, which the emperor proposed to the invaders to serve him as his bodyguard and mercenaries. Several Jarls agreed to this offer and in return for this service, they received land on the coast. However, after the fall of the Empire, the High King of the Nords sailed to Calradia. Beginning the conquest of the entire northwest coast, where the lesser Jarls fought fratricidal battles.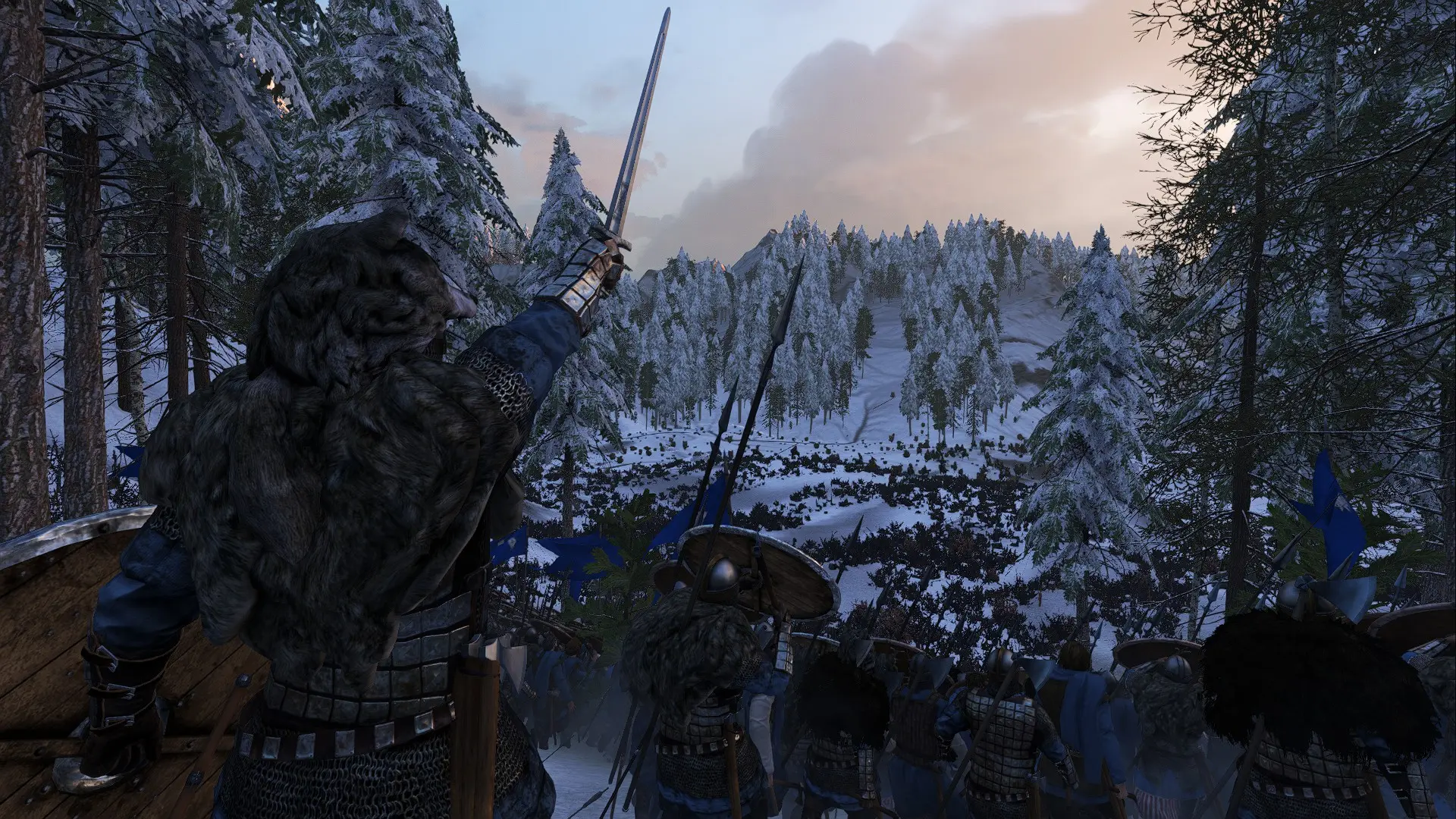 SKOLDERBROTVA


The Skolderbroda, or Shield Brothers, are a mercenary company for those who take fighting and training very seriously. They are primarily Nordic but do allow recruits from other cultures, as long as an already-serving Shield Brother will vouch for them. Their rules are almost monastic: no women in their encampments and no amusements, and no Brother is allowed to spend the night outside without permission. In combat, they fight with spear and axe in the Nordic style and are valued by all the noble houses of the north.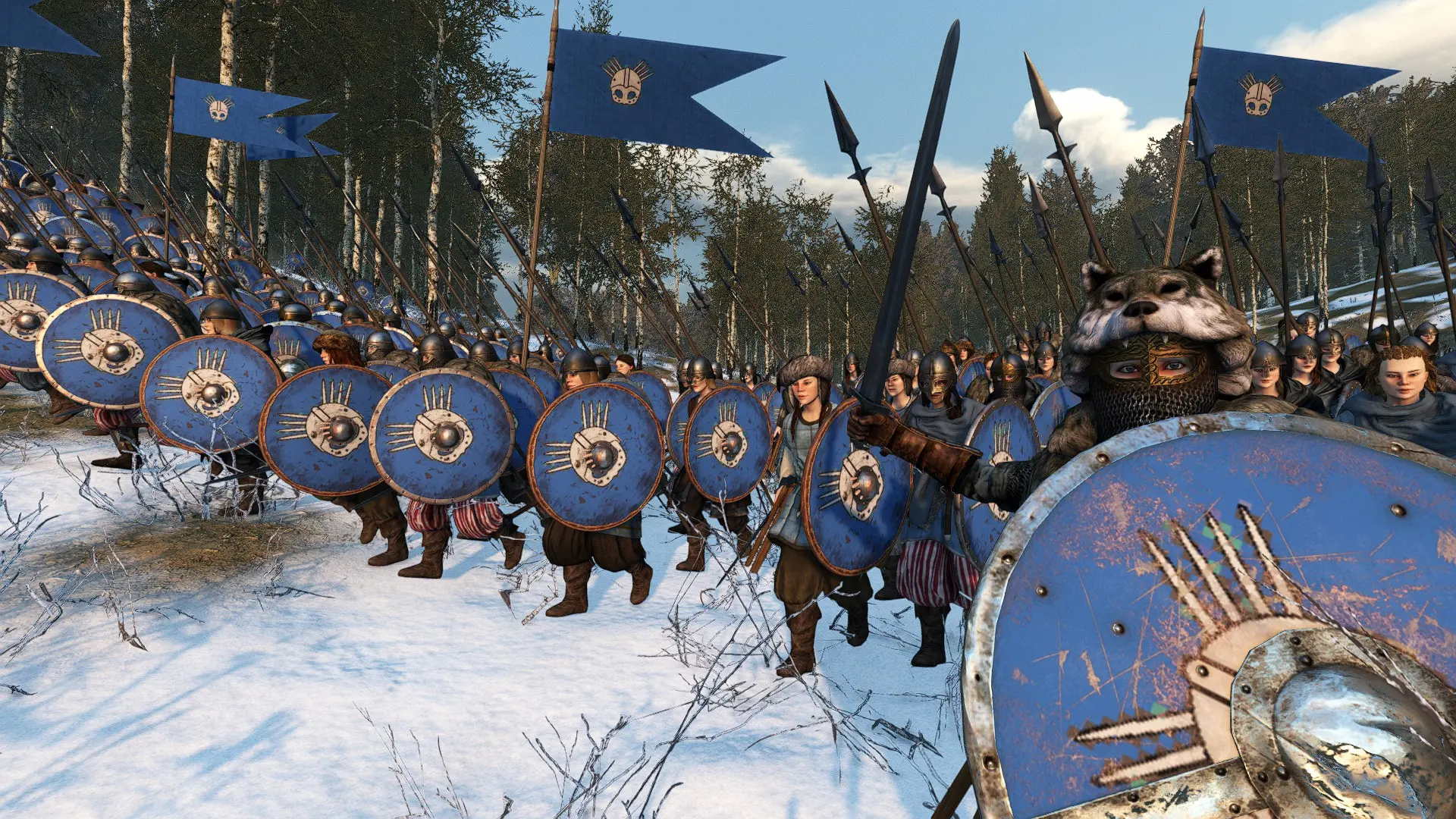 VALKYRIES
The Valkyries are female warriors who came across the North Sea from Jumne in search of glory and wealth. As young noblewomen, they were trained in combat to become Valkyries. They perfectly fight in hand-to-hand combat, using a spear and a sword, and protecting themselves with a shield. They are famous in battles as the Norse women's company that the men of Calradia be afraid of.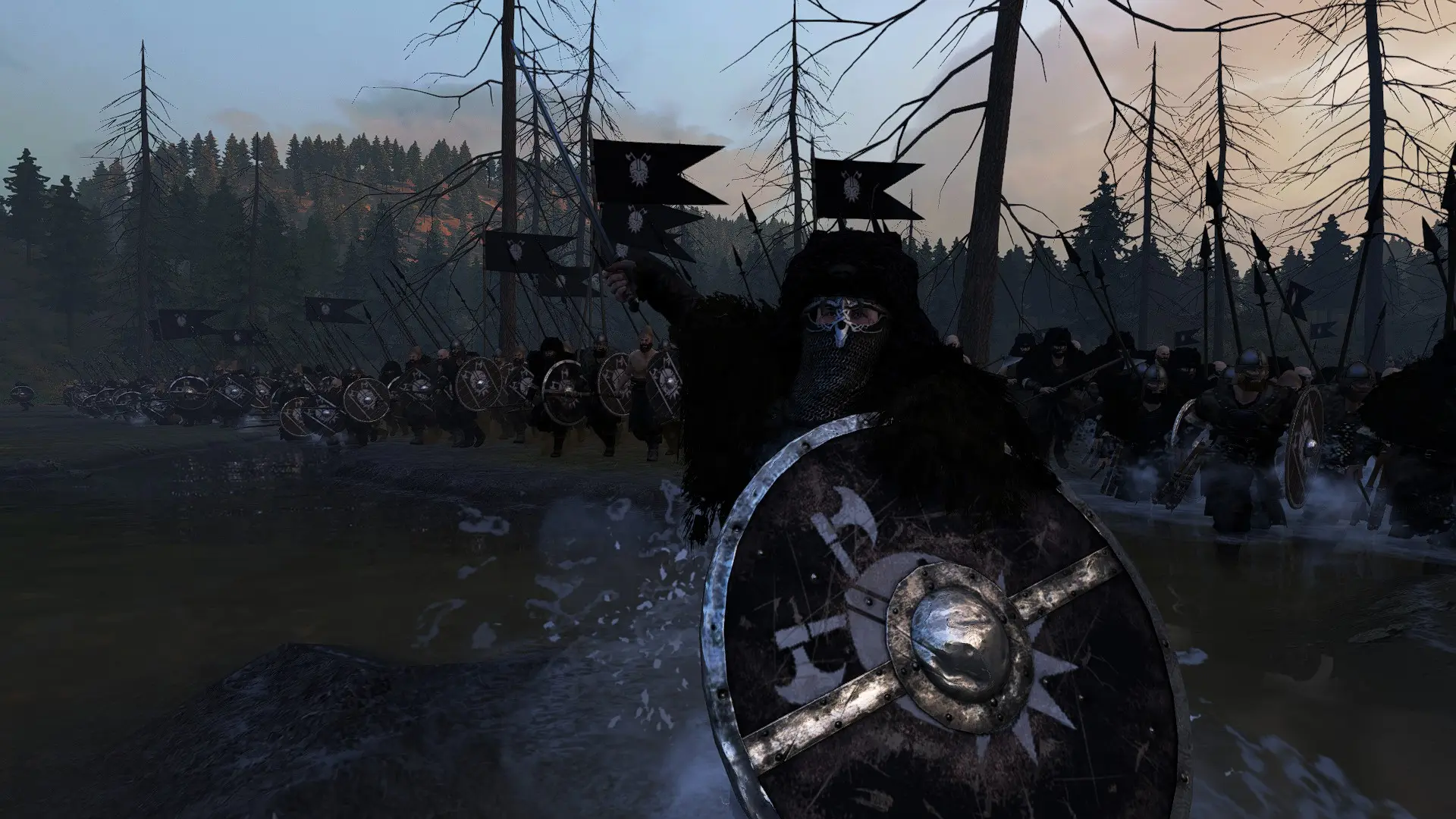 LAKE RATS


The Lake Rats live in the marshes on the shores of the great northern lake, in shacks made out of the timbers of ruined ships. They live by "wrecking" - i.e. luring ships onto shoals with false lighthouses and beacons. Because they're scorned by the rest of Calradia - "all criminals, smell like marsh gas and mud and rotten fish" - they scorn everyone else back. Although mostly Sturgian, their ranks have been swelled by fugitives, debtors, and anyone else who'd rather live by a thieves' code than by the laws of nobles.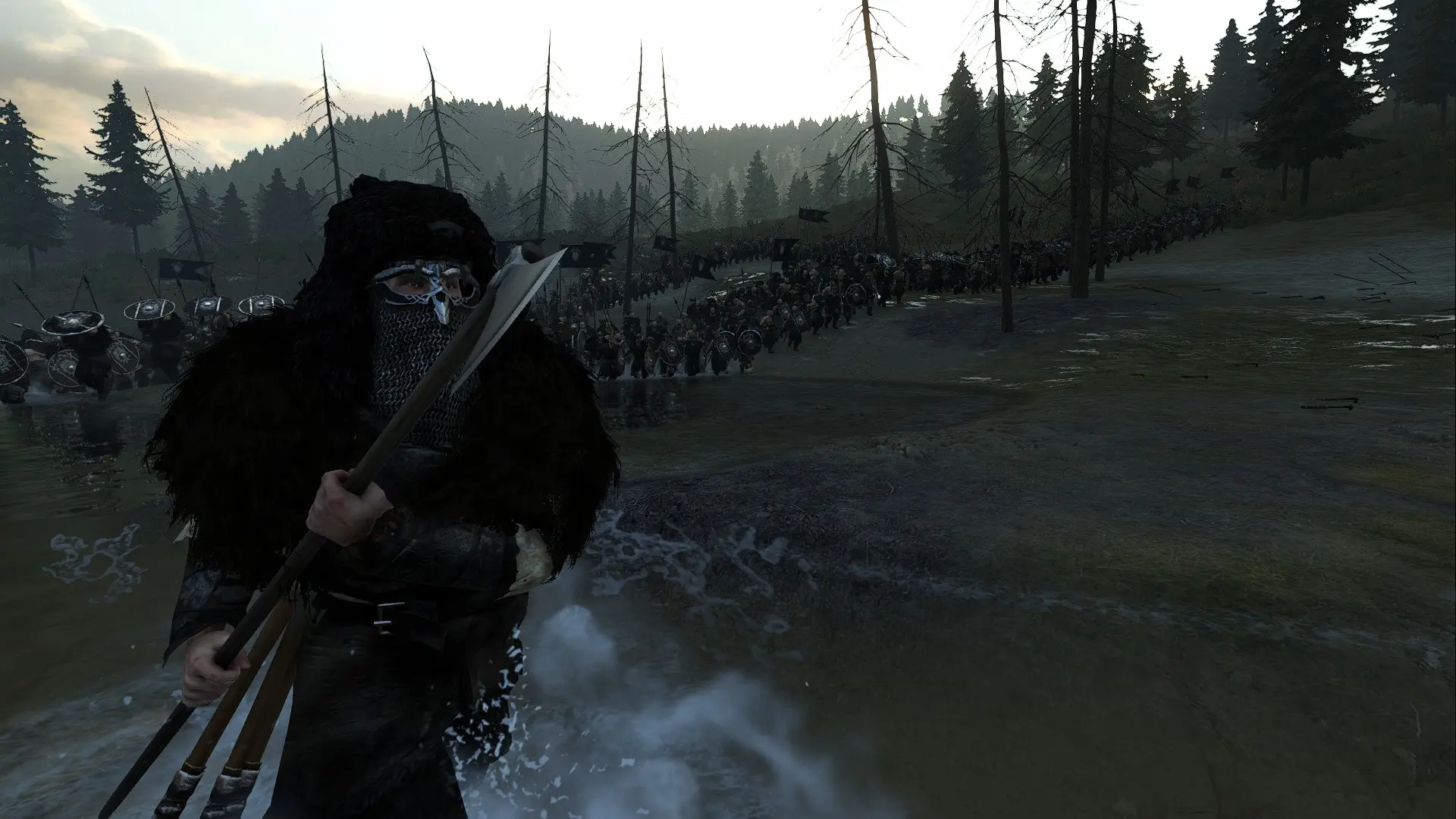 LAKE BERSERKERS

Berserkers are cruel and terrifying warriors that all Calradia fears. Bearskin-wearers, are known for their superhuman abilities, lack of fear, and battle rage. Masterfully using the great axe in a hand-to-hand and smaller one to distance combat, they terrorize the vicinity of the Great Lake.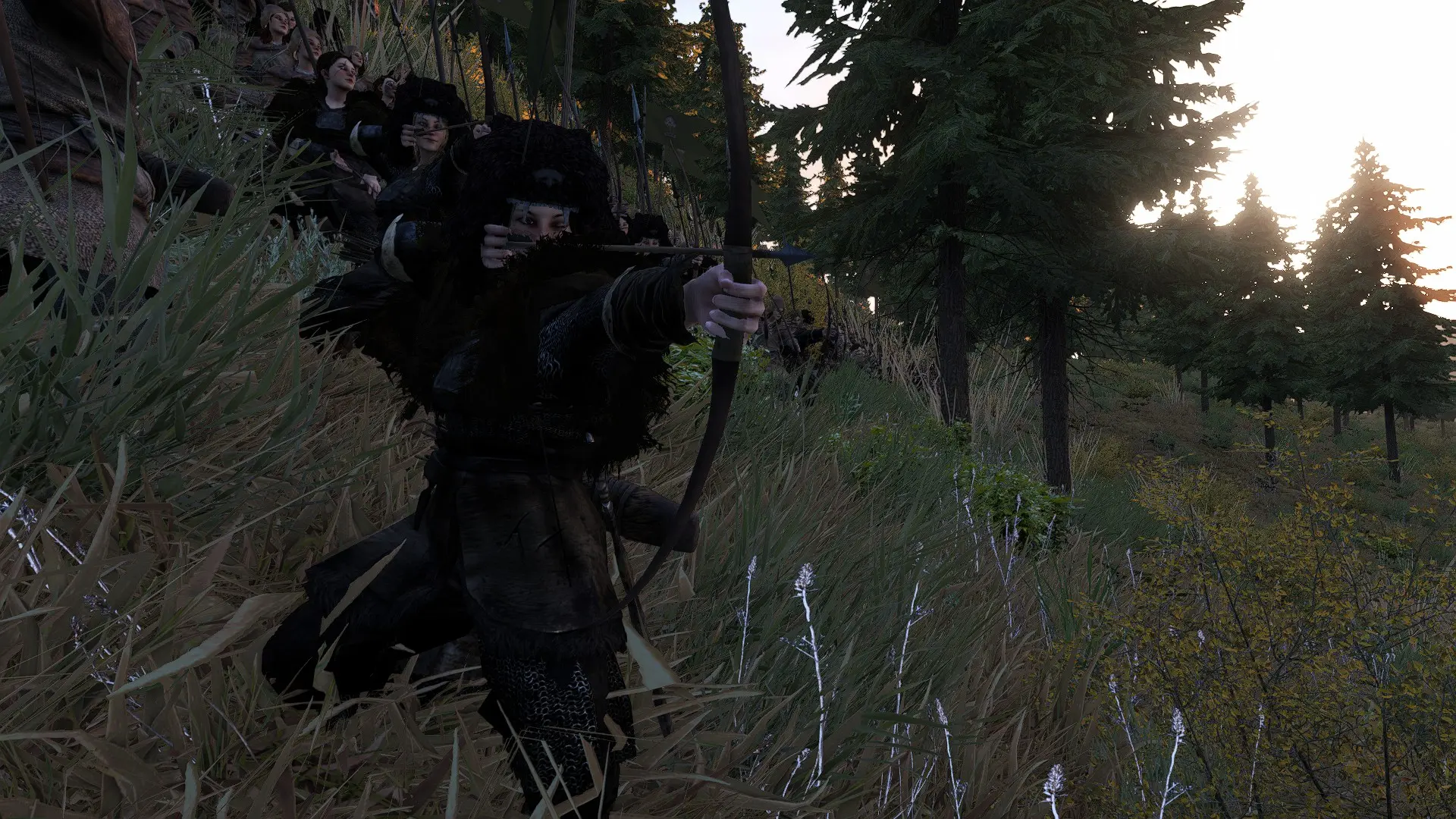 RUSALKAS


Rusalkas lives in the northeastern forests of Sturgia. Many of these women simply fled to the forest from misfortune to take refuge there, leaving their past behind. By living this way, they separated themselves from the rest of the world. Learning to hunt and survive in the cold, hostile climate of Sturgia, the Rusalkas are known for their hunting abilities.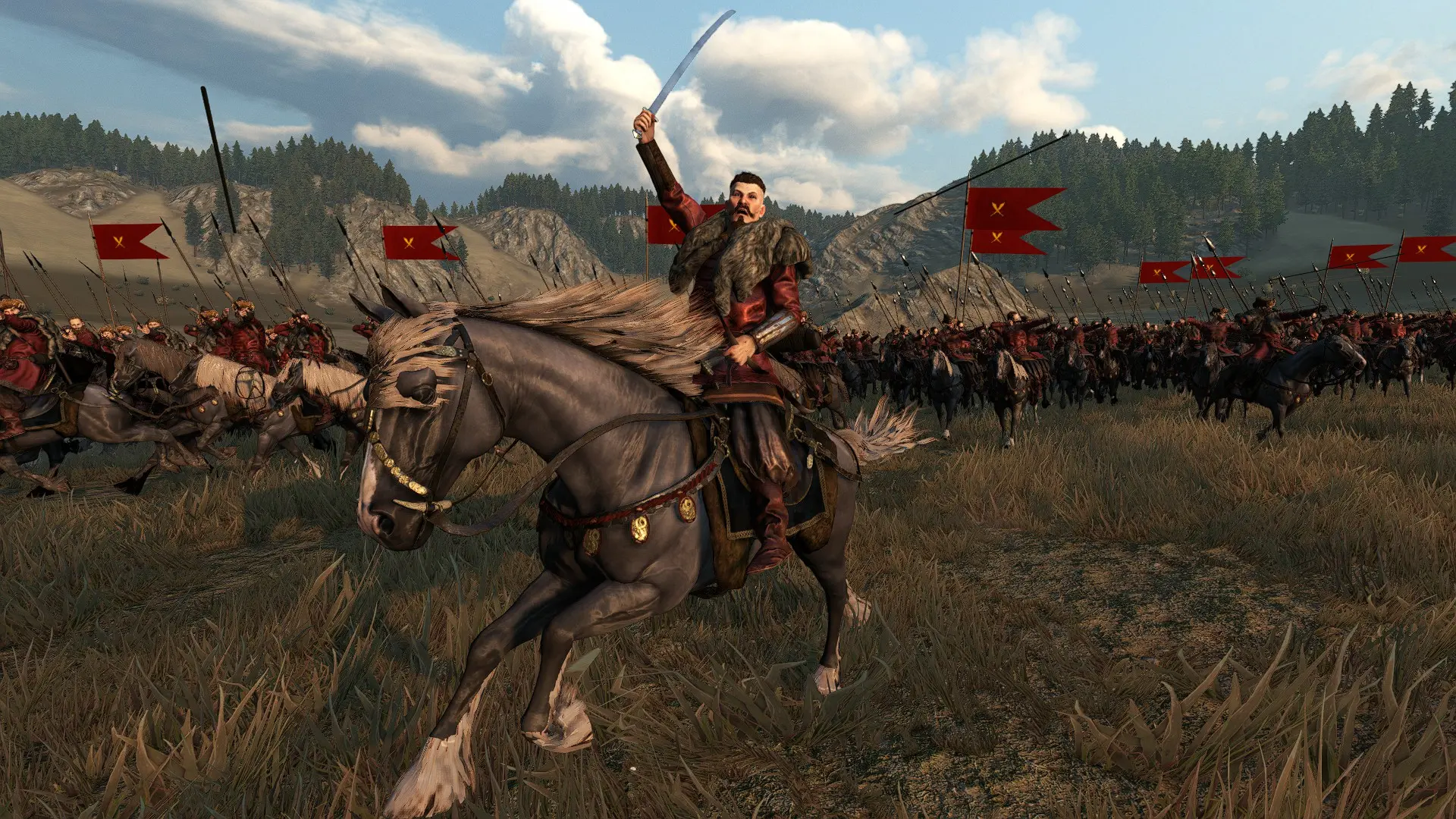 COSSACKS
All those who can perfectly ride horses, fight with a saber, and have a wanted poster on their necks, can call themselves Cossacks. It is a group of outlaws looking for opportunities to fight and get rich. They are feared among the Khuzaits as well by their Sturgian countrymen. The Cossacks became famous in the eastern borderlands of the Great Sturgia as brave and cruel brigands.
WORLD MAP CHANGES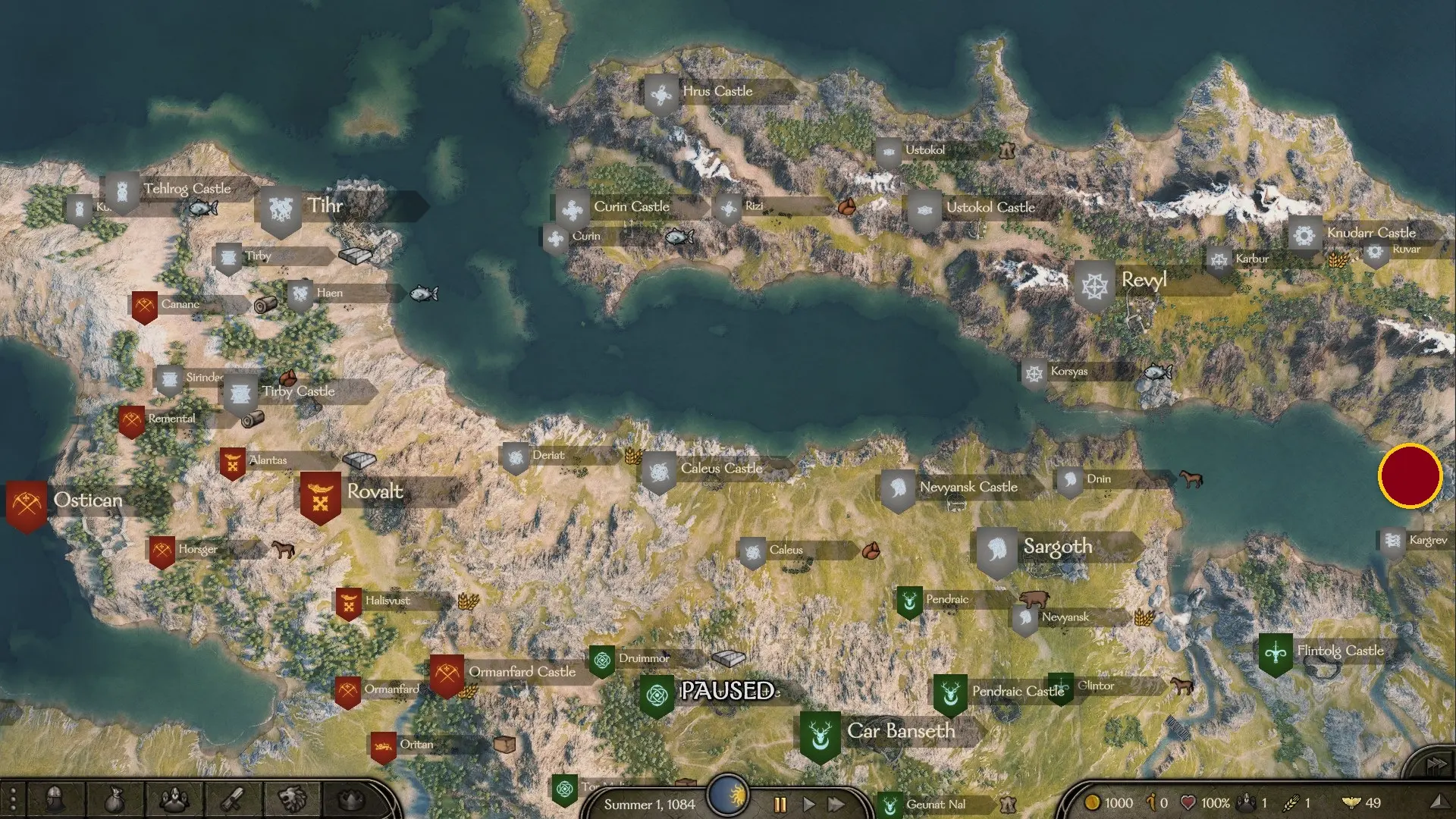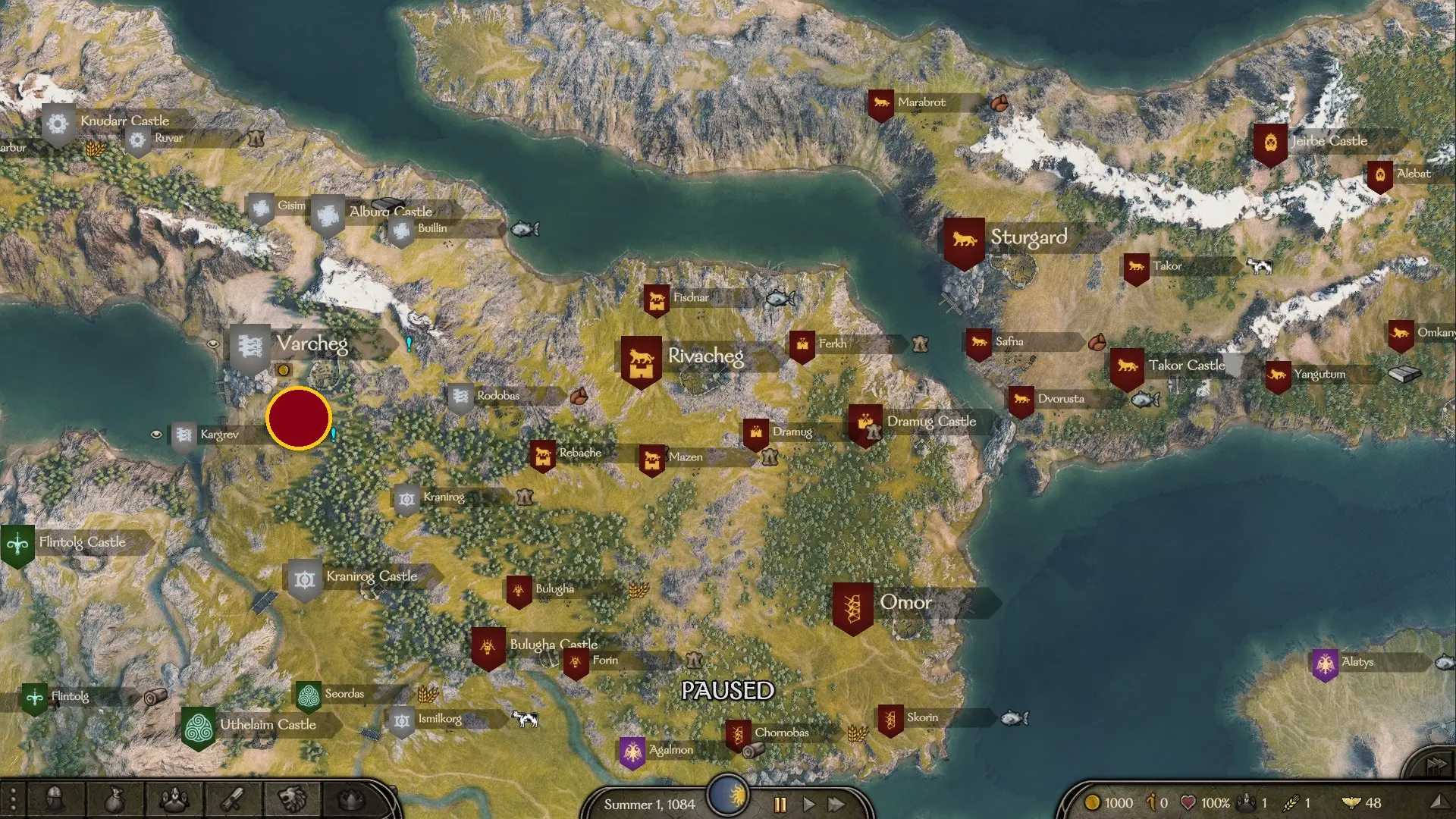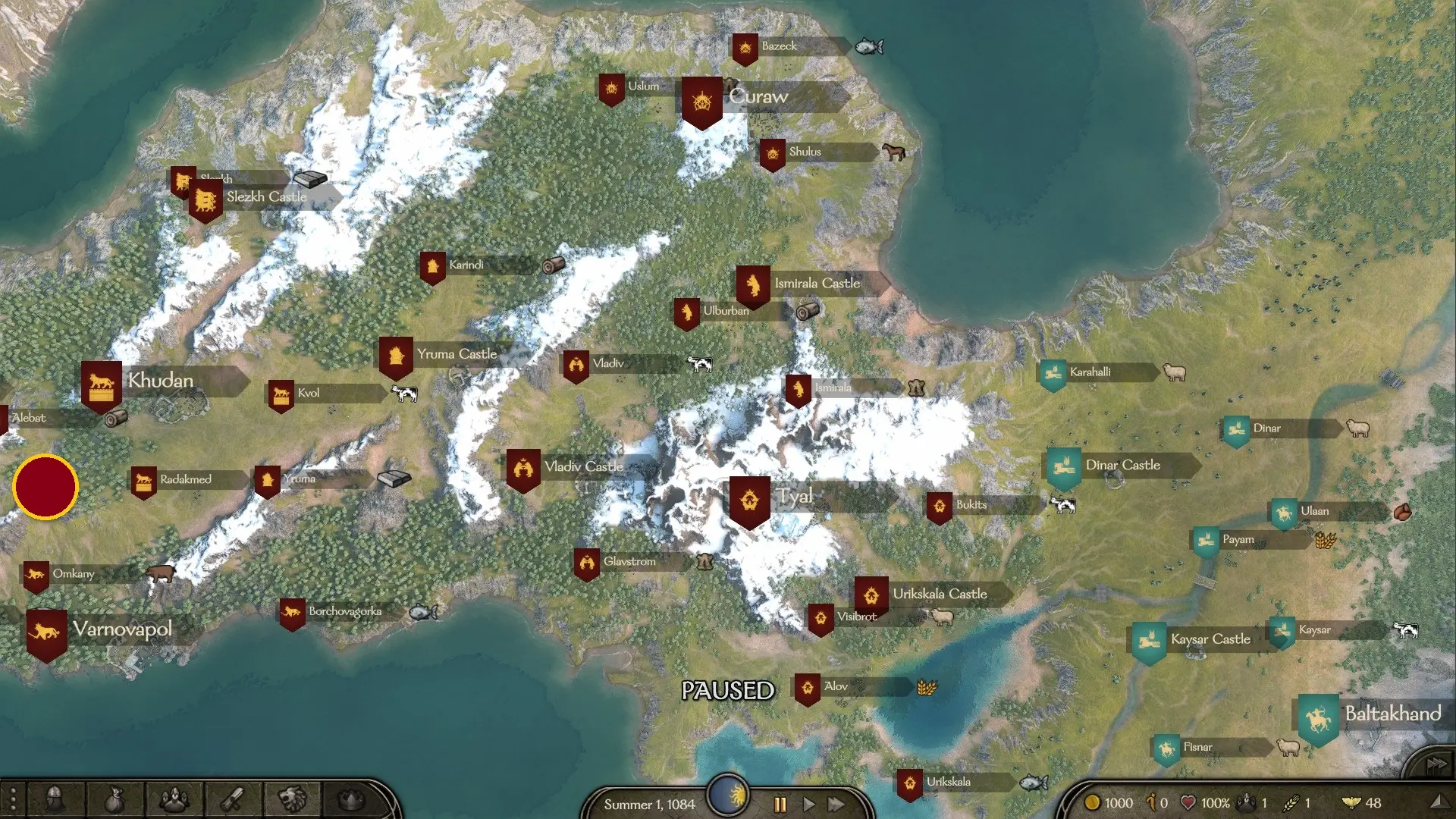 Added 
Cities
 ( Curaw/Rivacheg/Sargoth/Tihr )
Added 
Castles
( Ismirala/Jeirbe/Slezkh/Yruma/Chalbek/Curin/Hrus/Knudarr/Tehlrog )
Added 
Villages
( Bazeck/Fisdnar/Ismirala/Karindi/Mazen/Rebache/Shulus/Slezkh/Ulburban/Uslum/Yruma/Buillin/Curin/Gisim/Haen/Kulum/Ruvar )

NEW CHARACTERS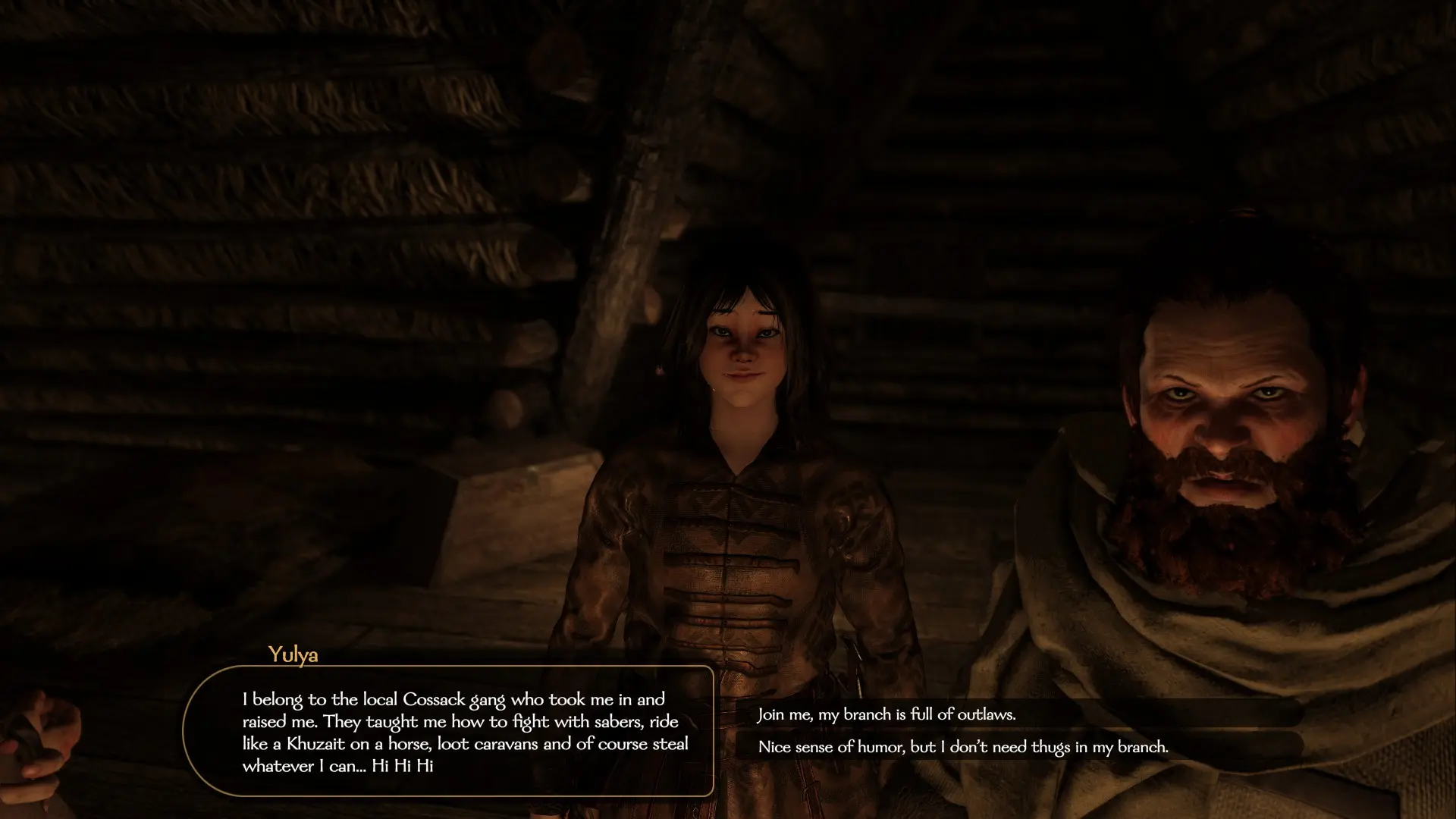 Lords & Ladies & Wanderers
 ( In total
220
new characters )
NEW TROOPS & TROOP TREES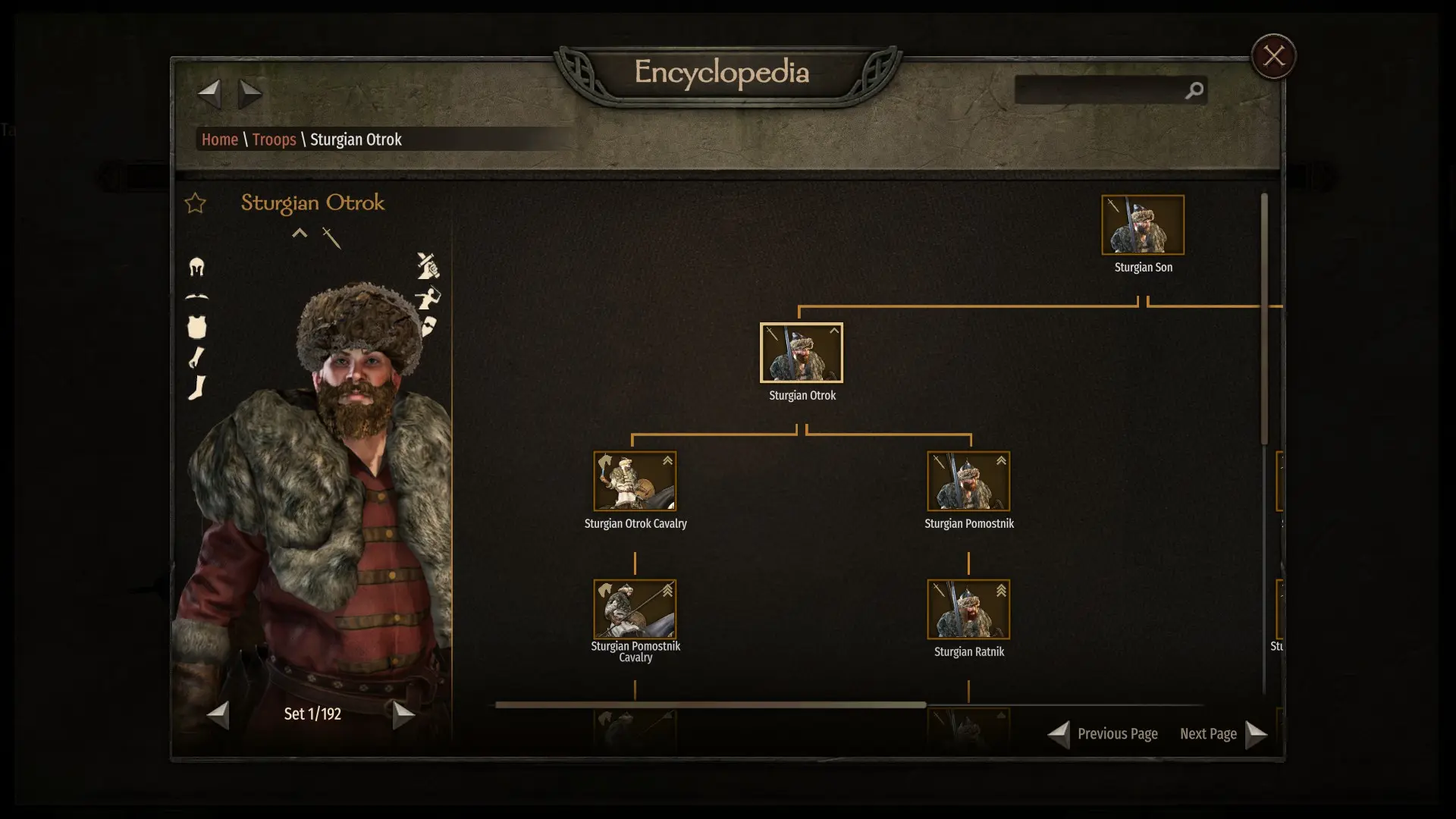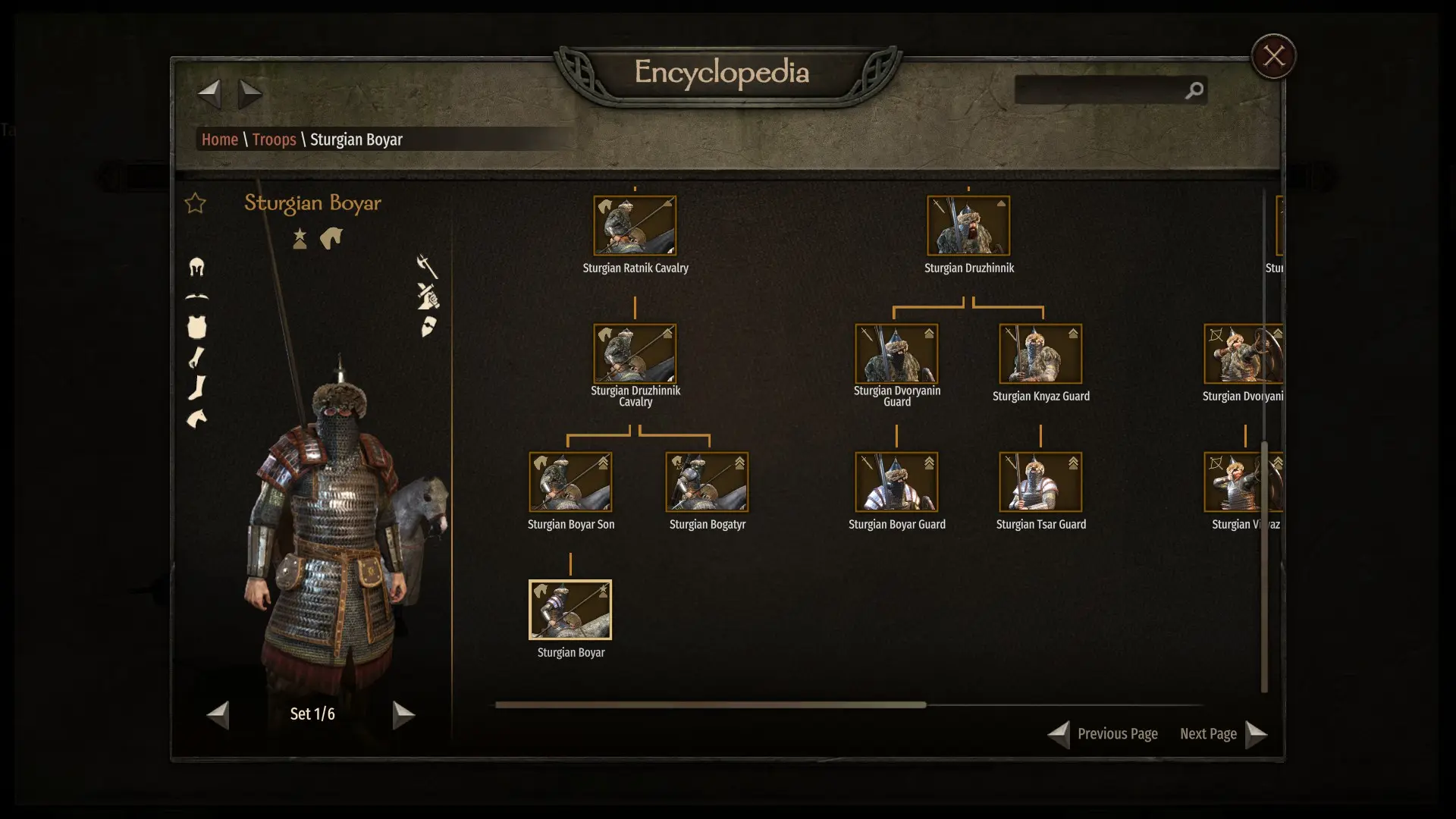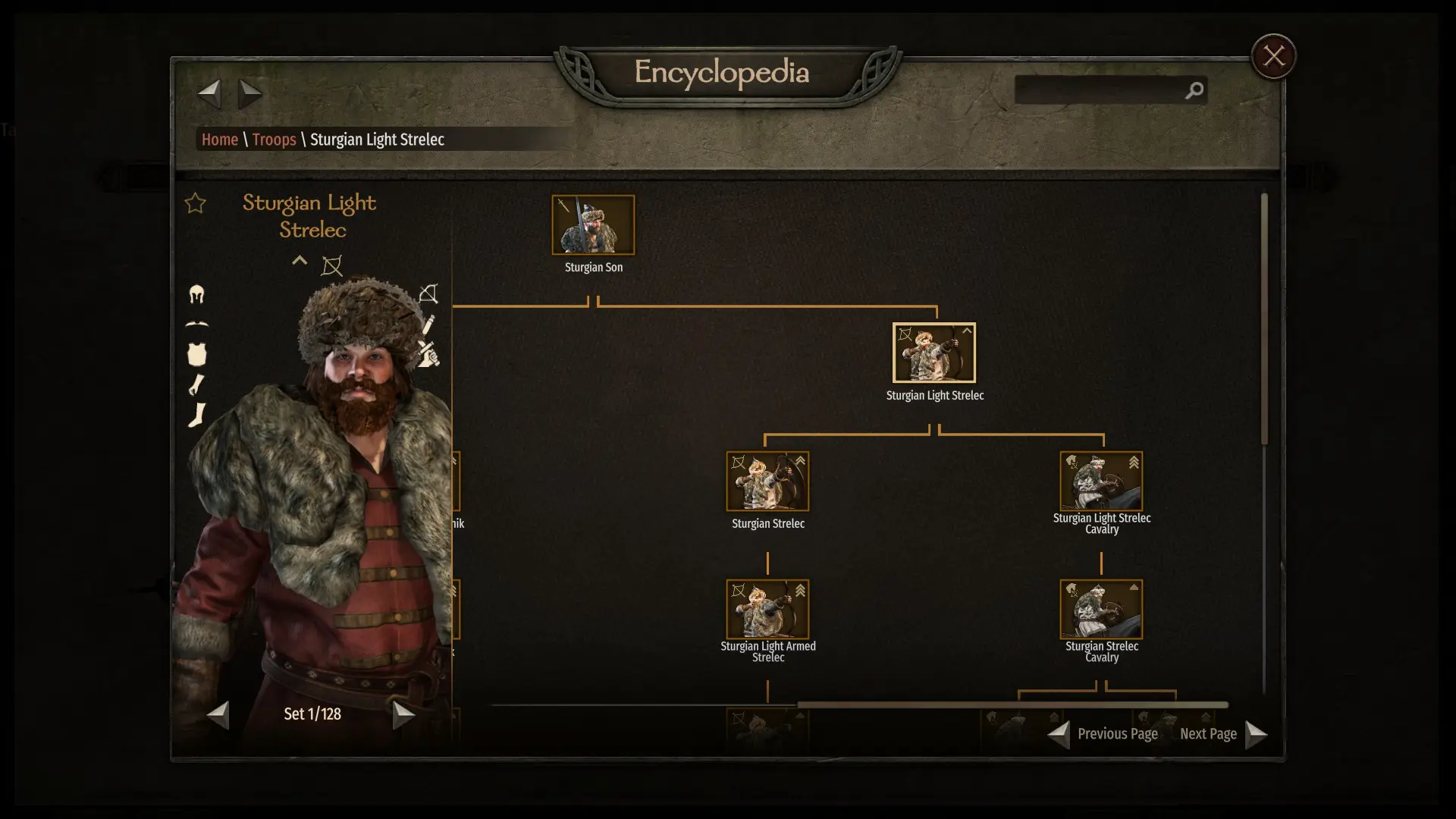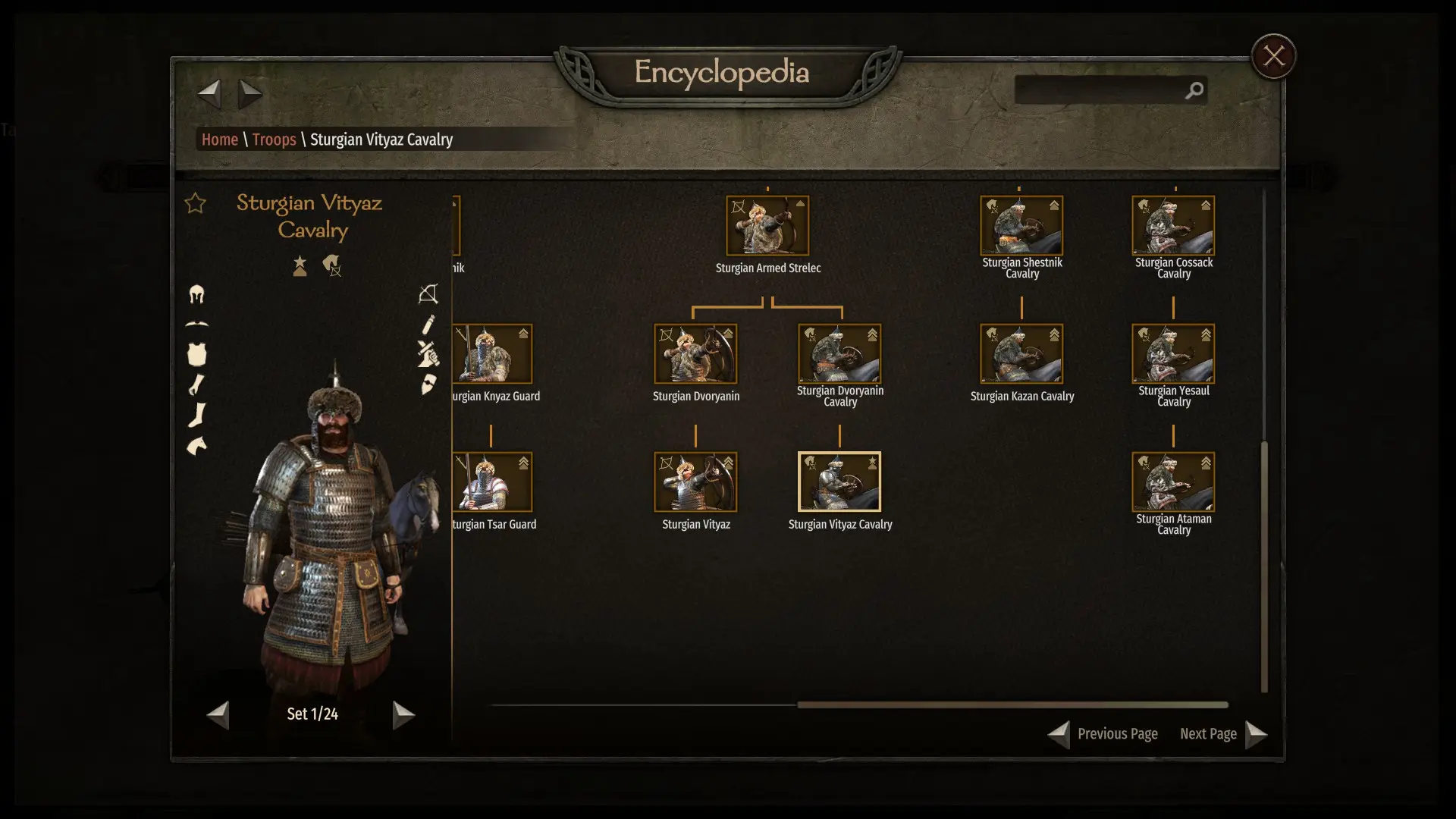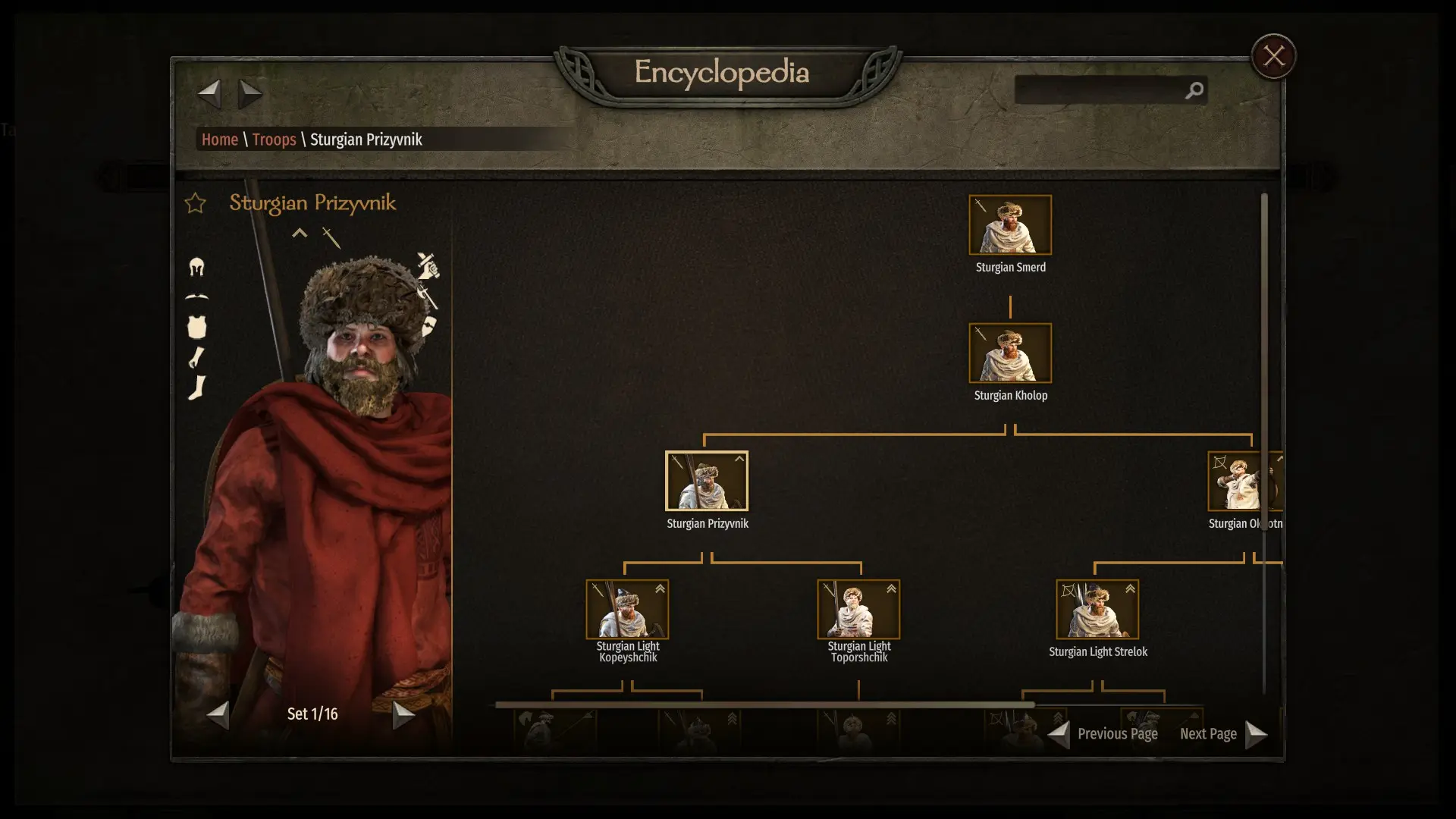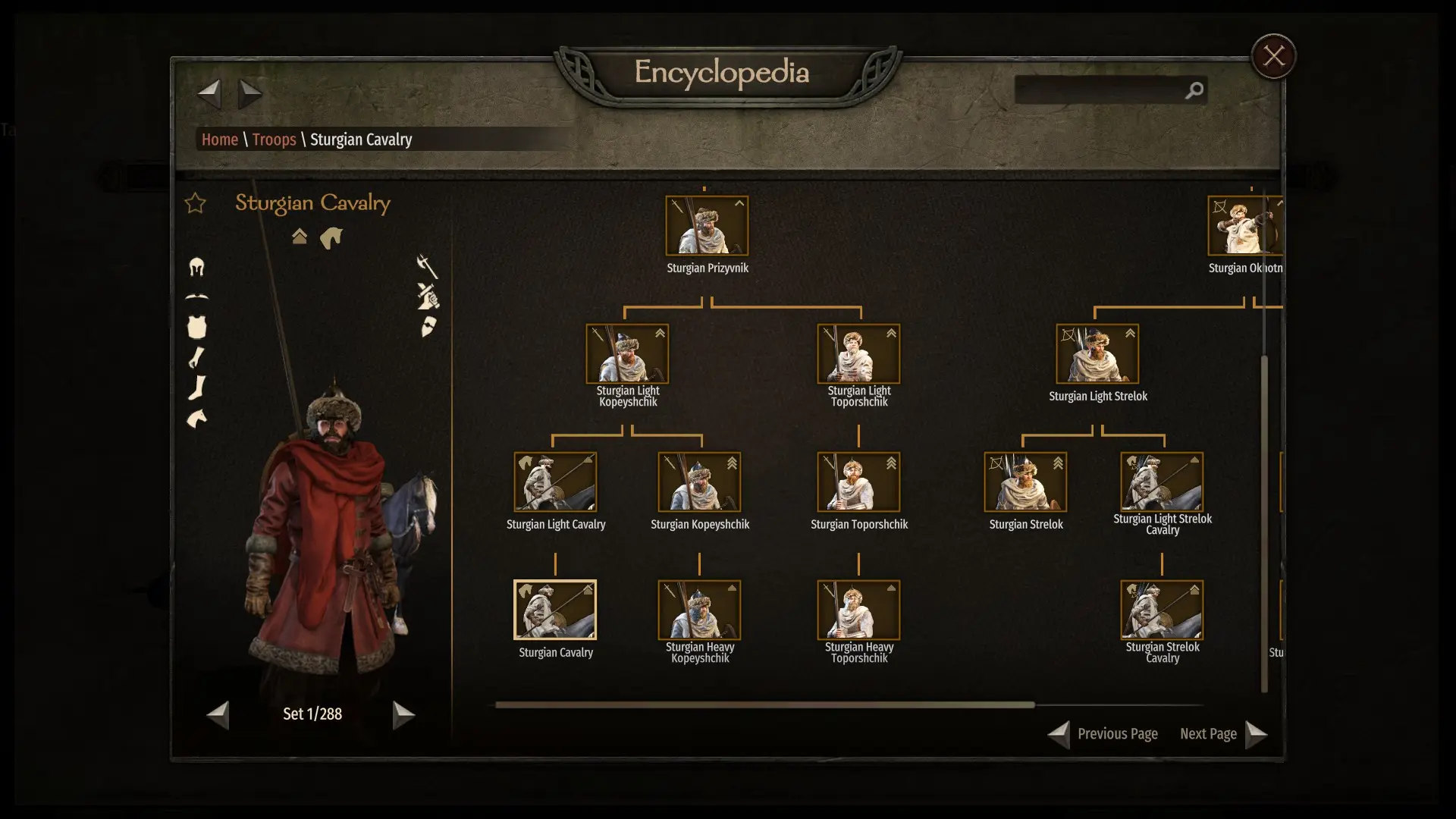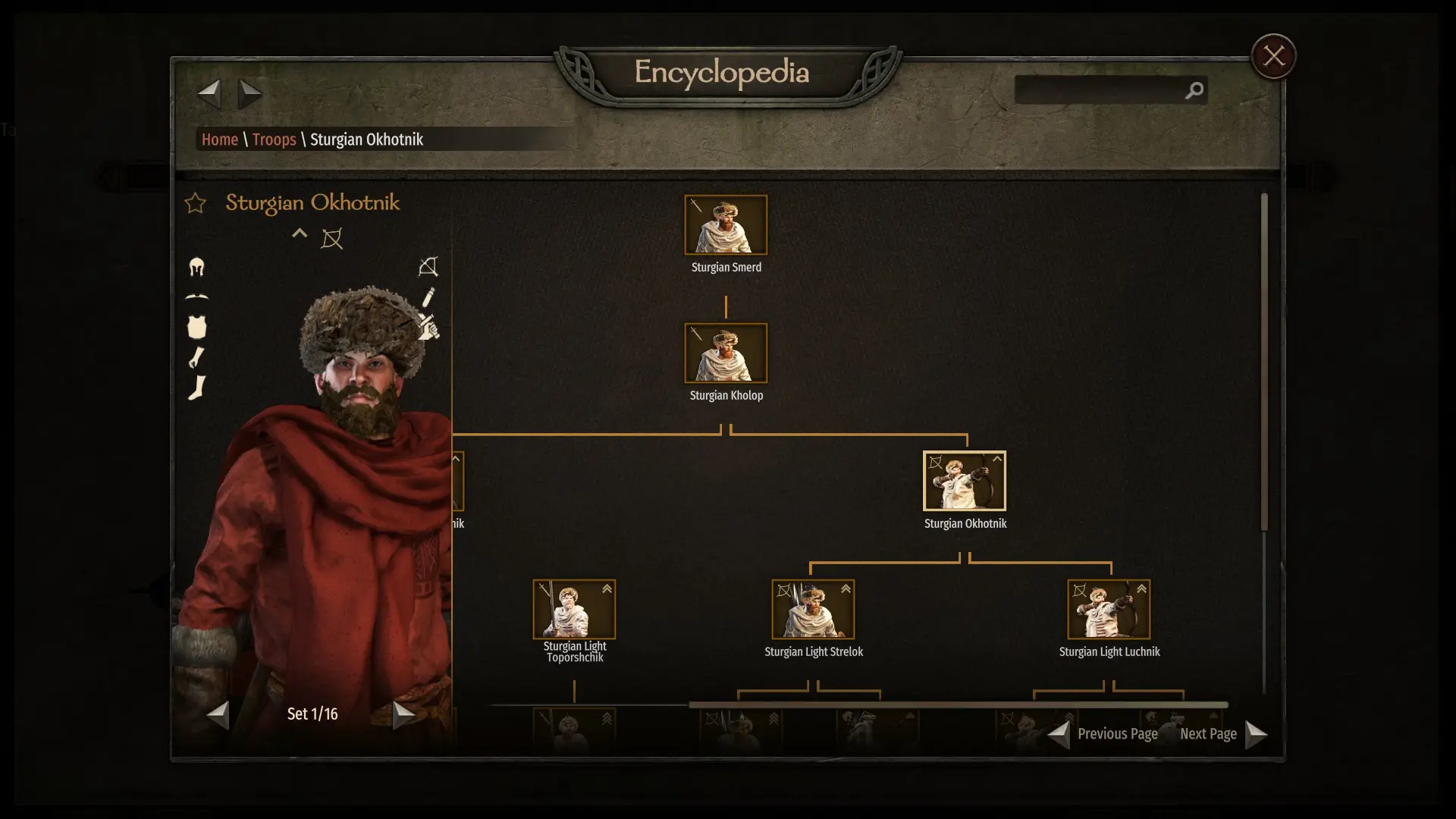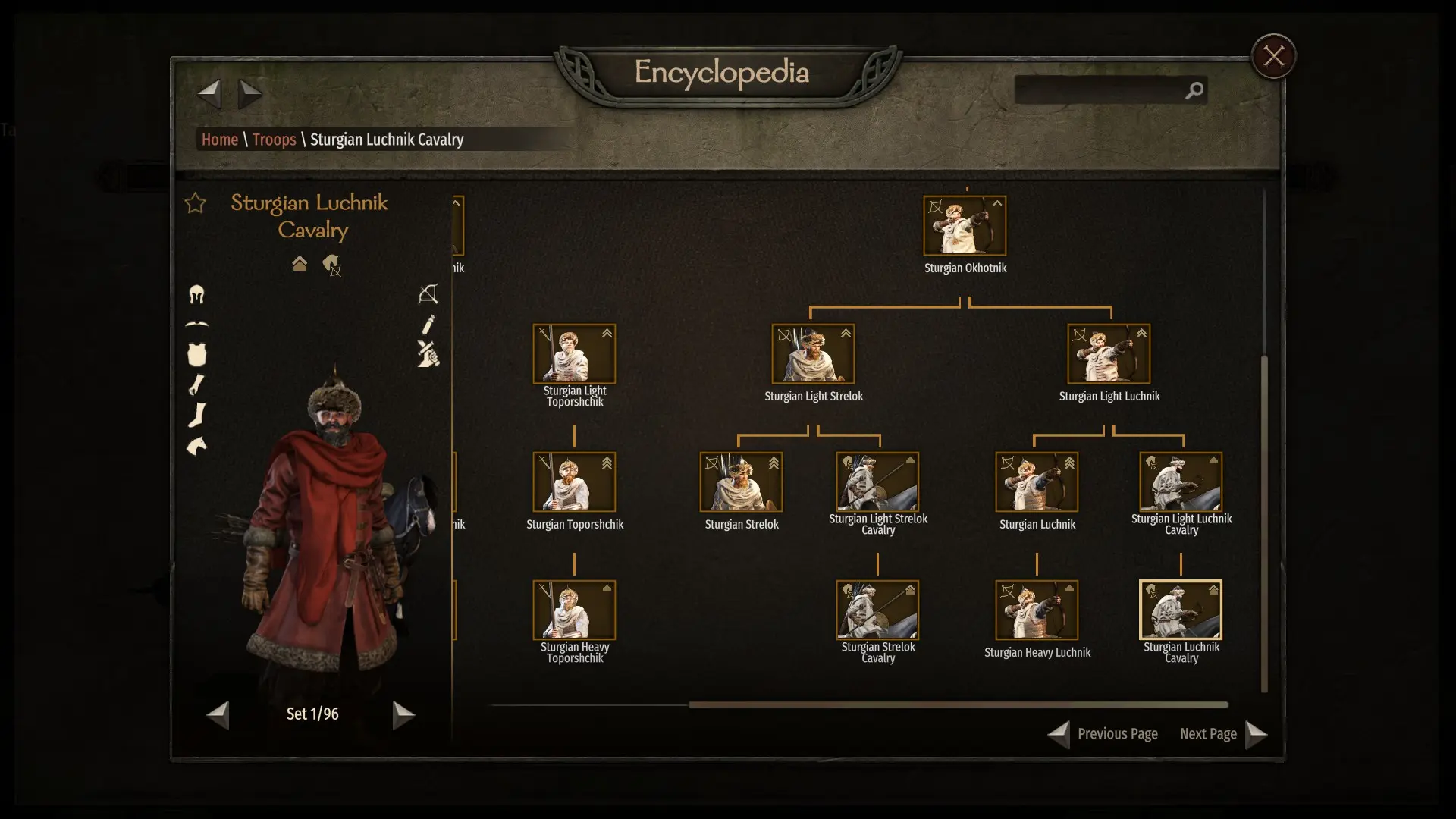 Completely new
STURGIA
troop tree ( In total
52
 new units )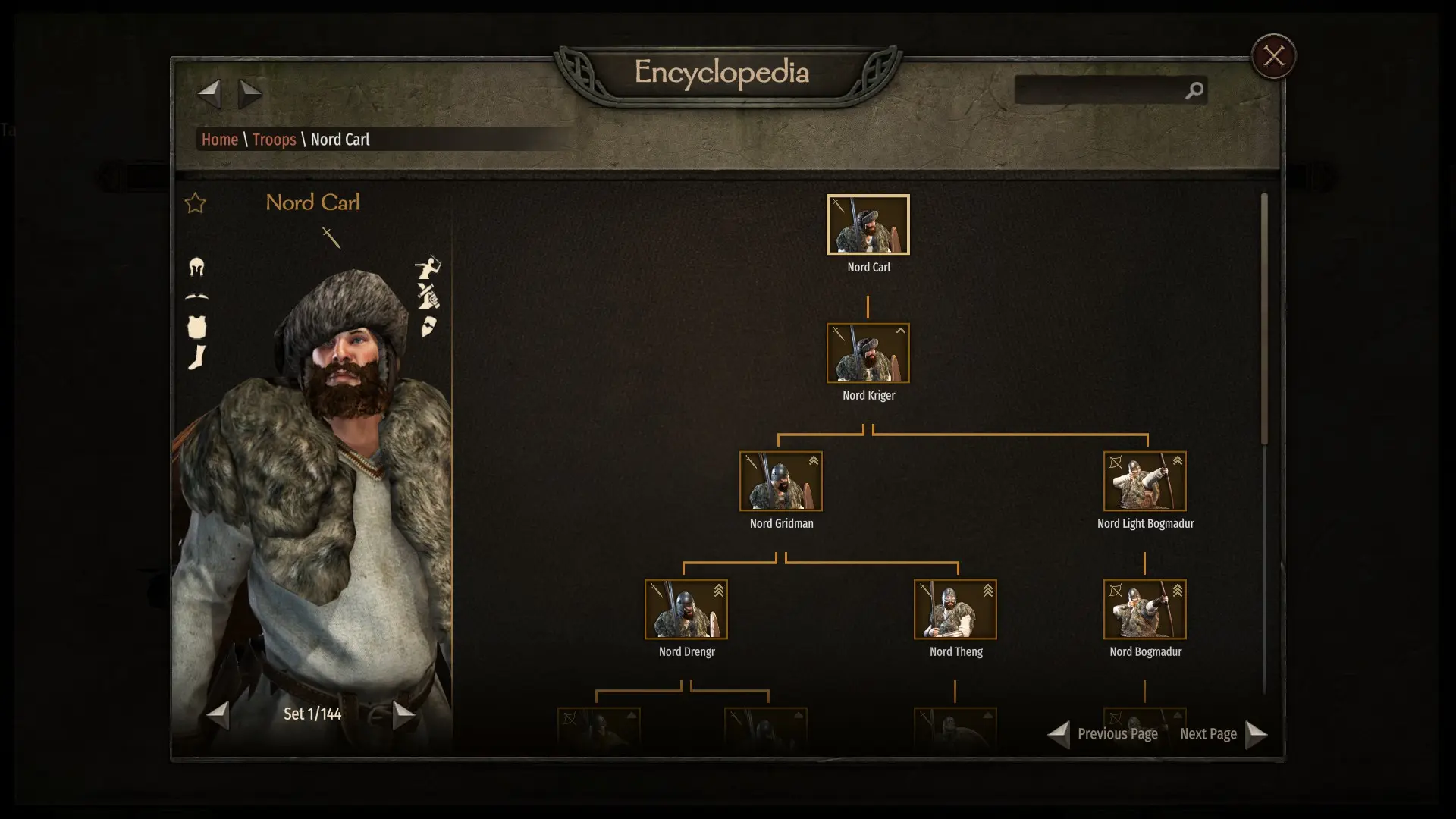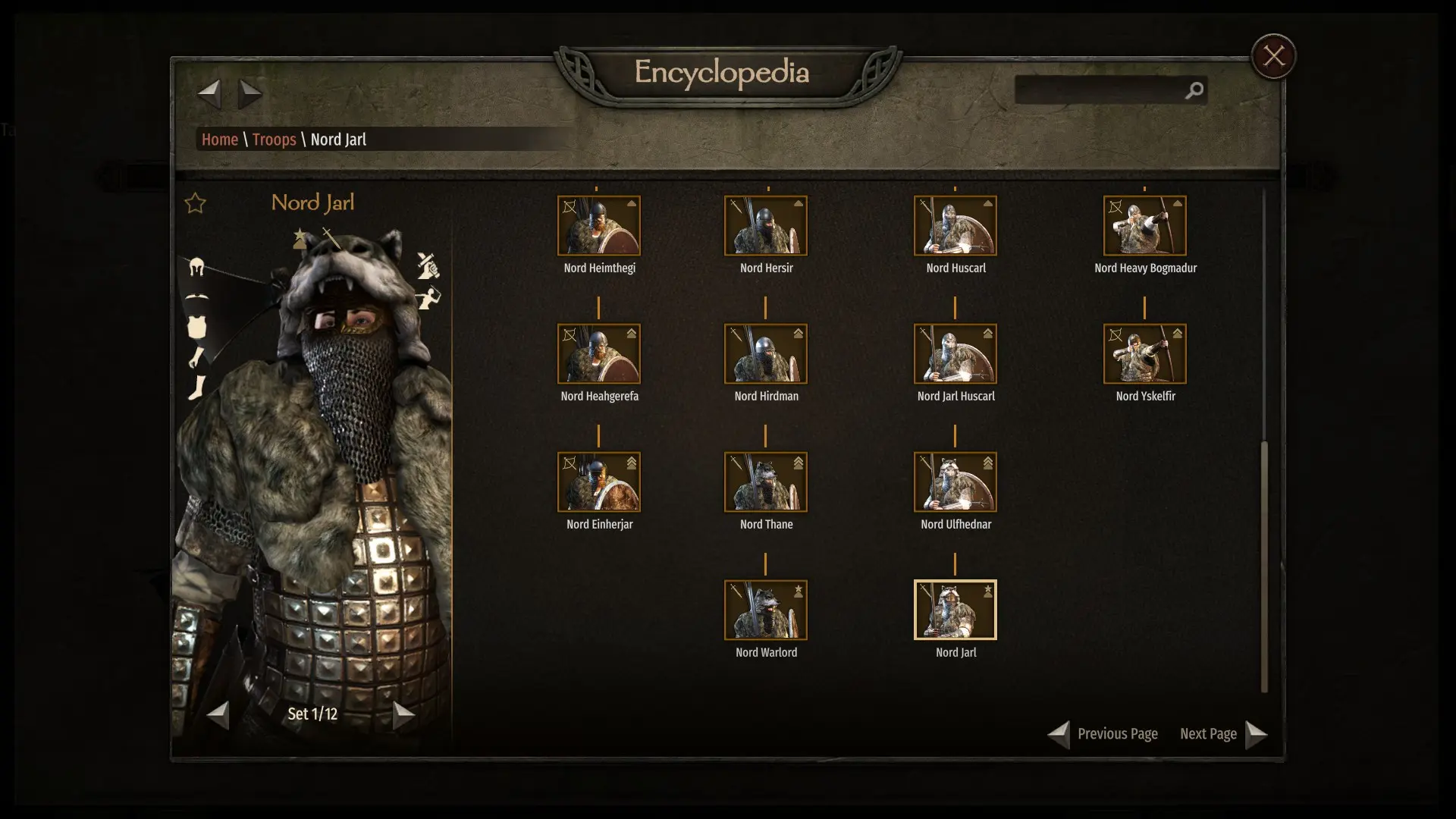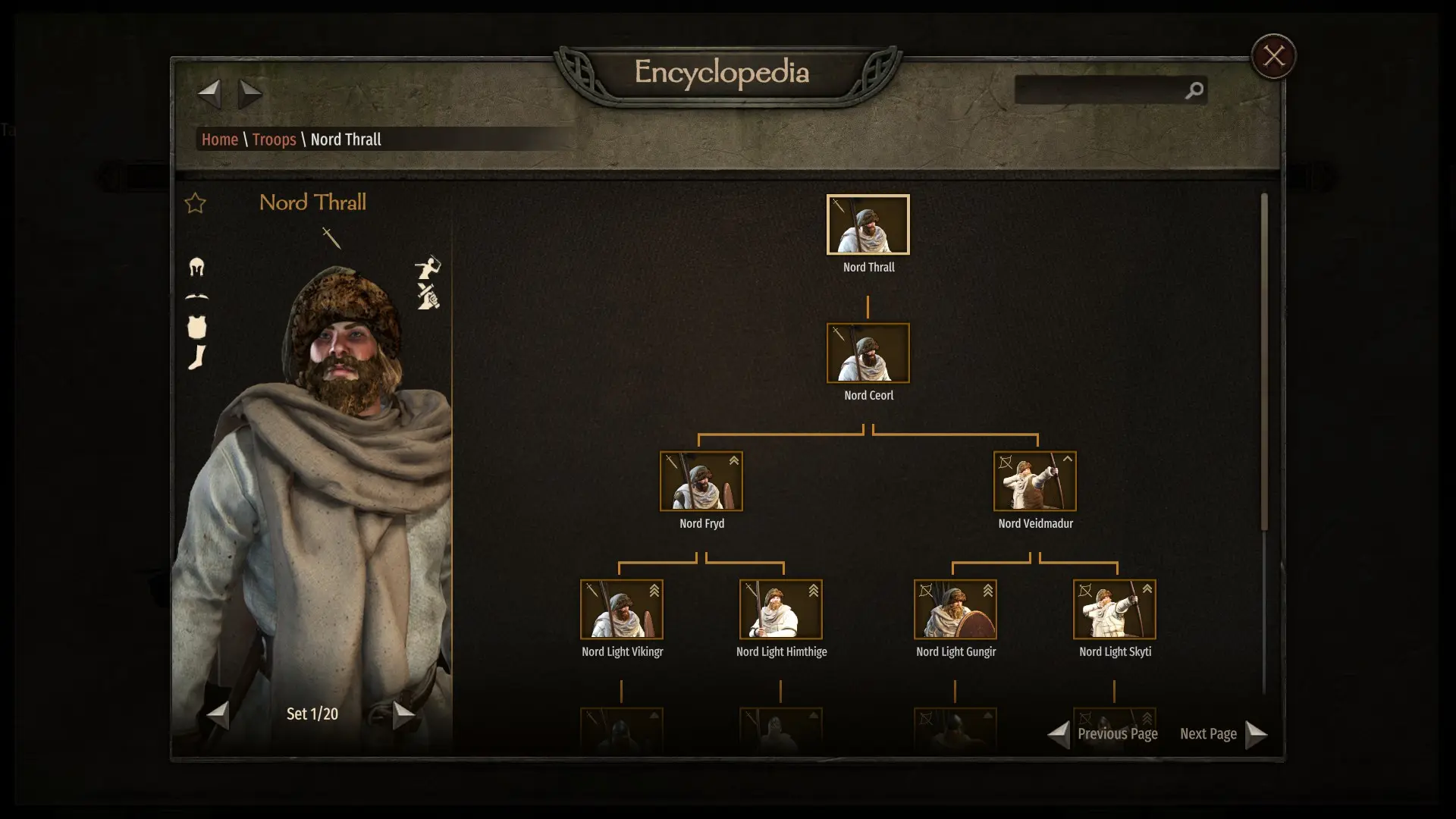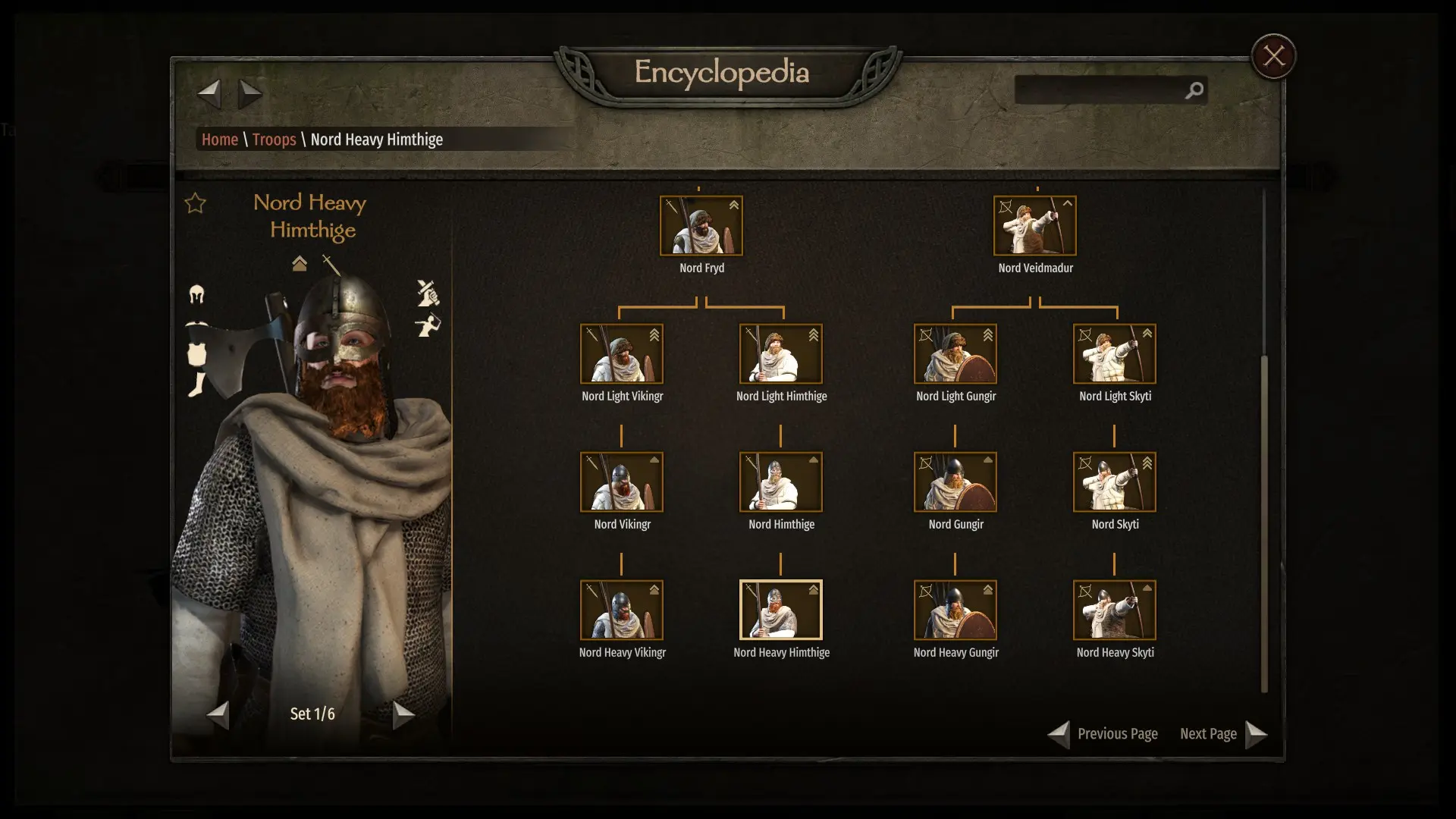 Completely new
NORDS
troop tree ( In total
36
 new units )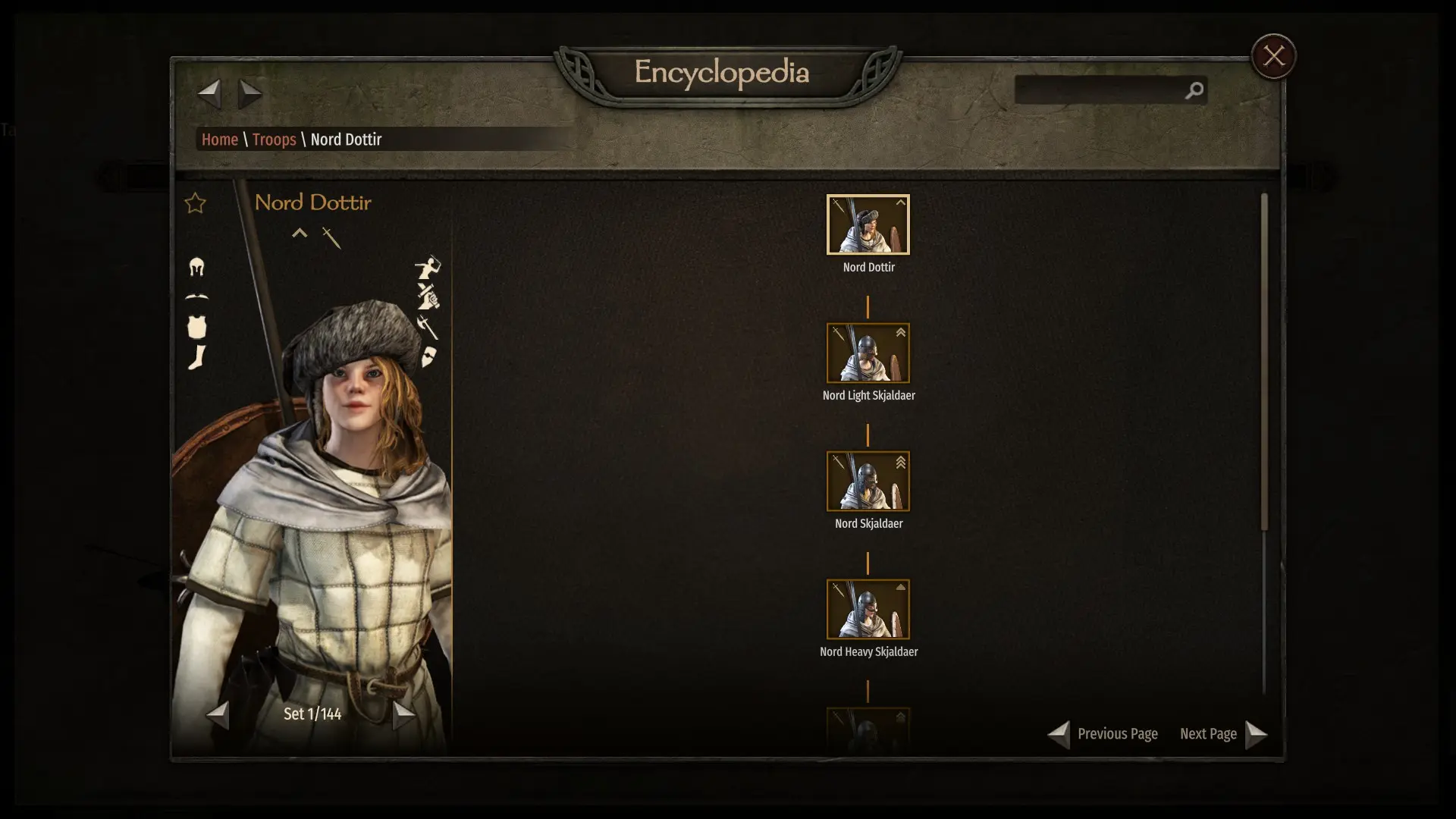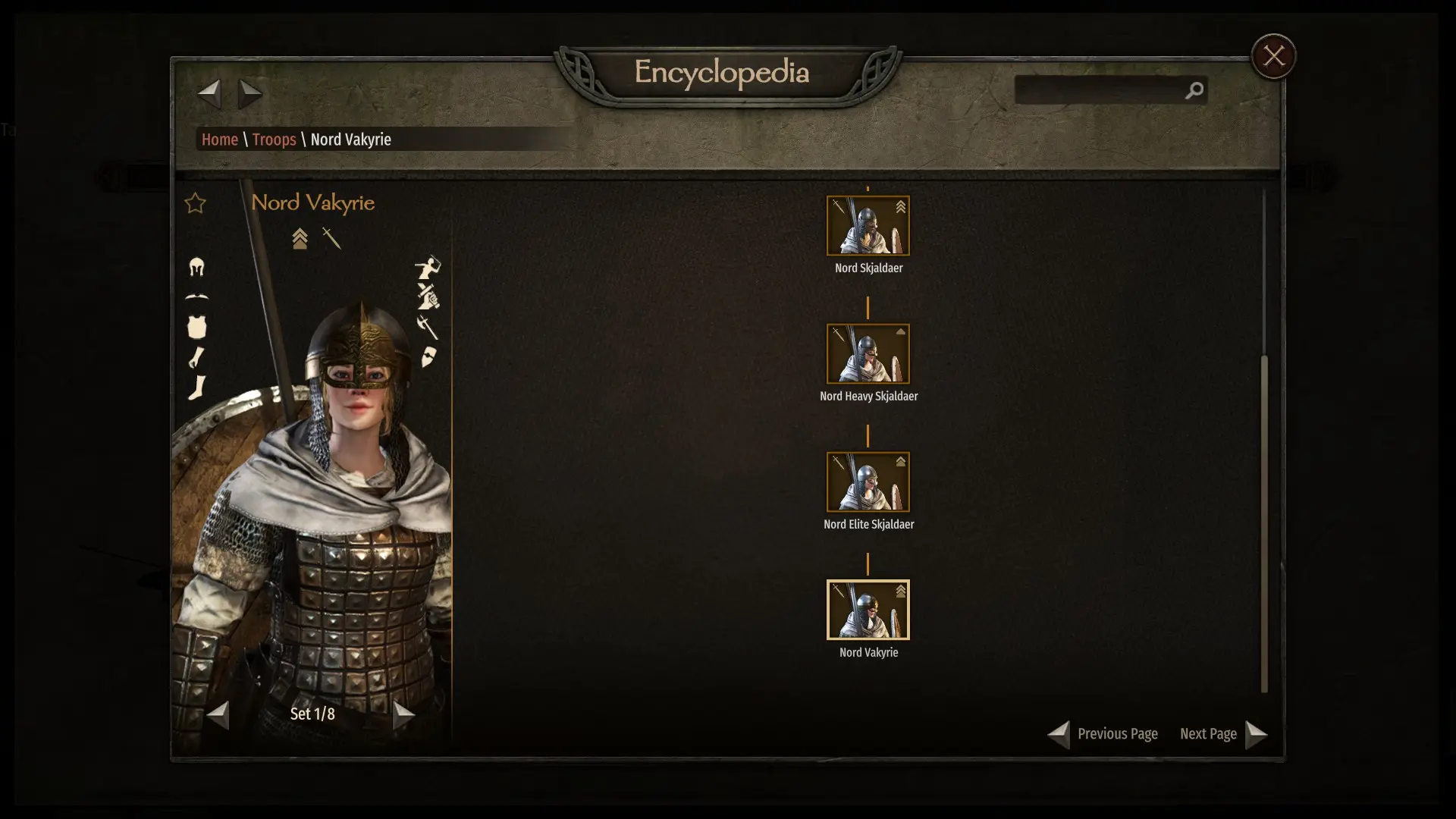 Completely new
VALKYRIE 
troop tree ( In total 
6
 new units )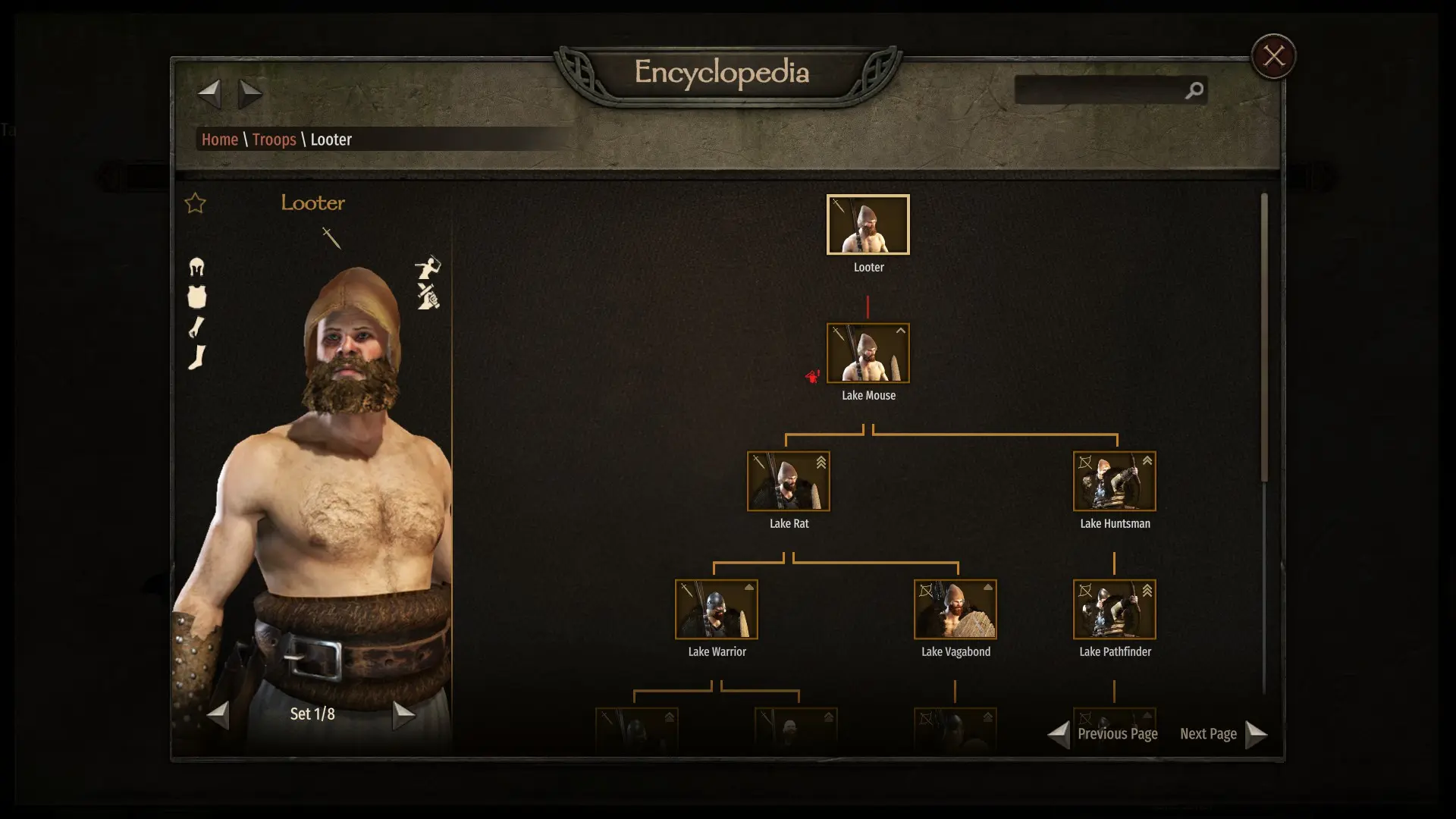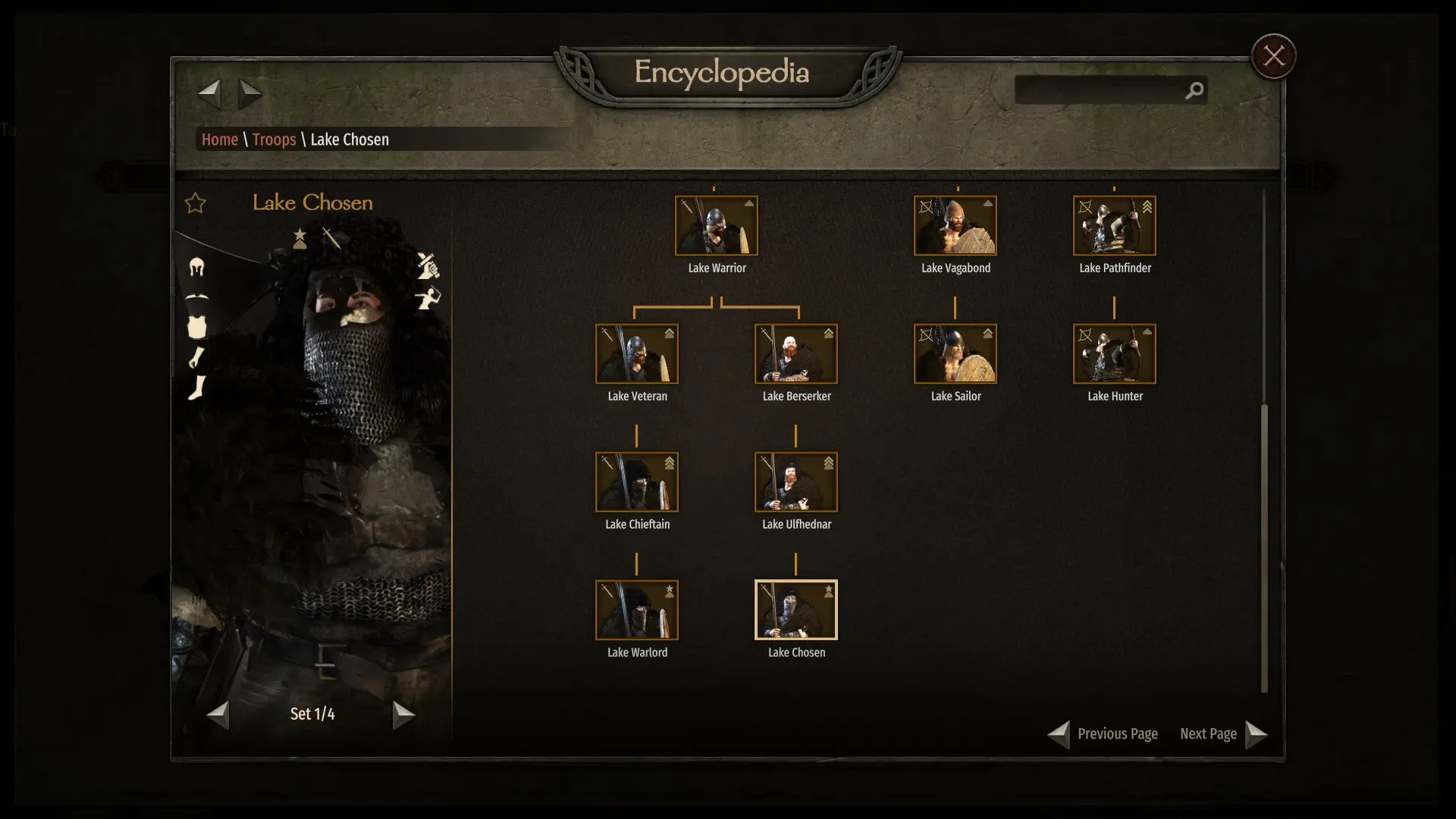 Completely new
LAKE RATS
troop tree ( In total
15
 new units )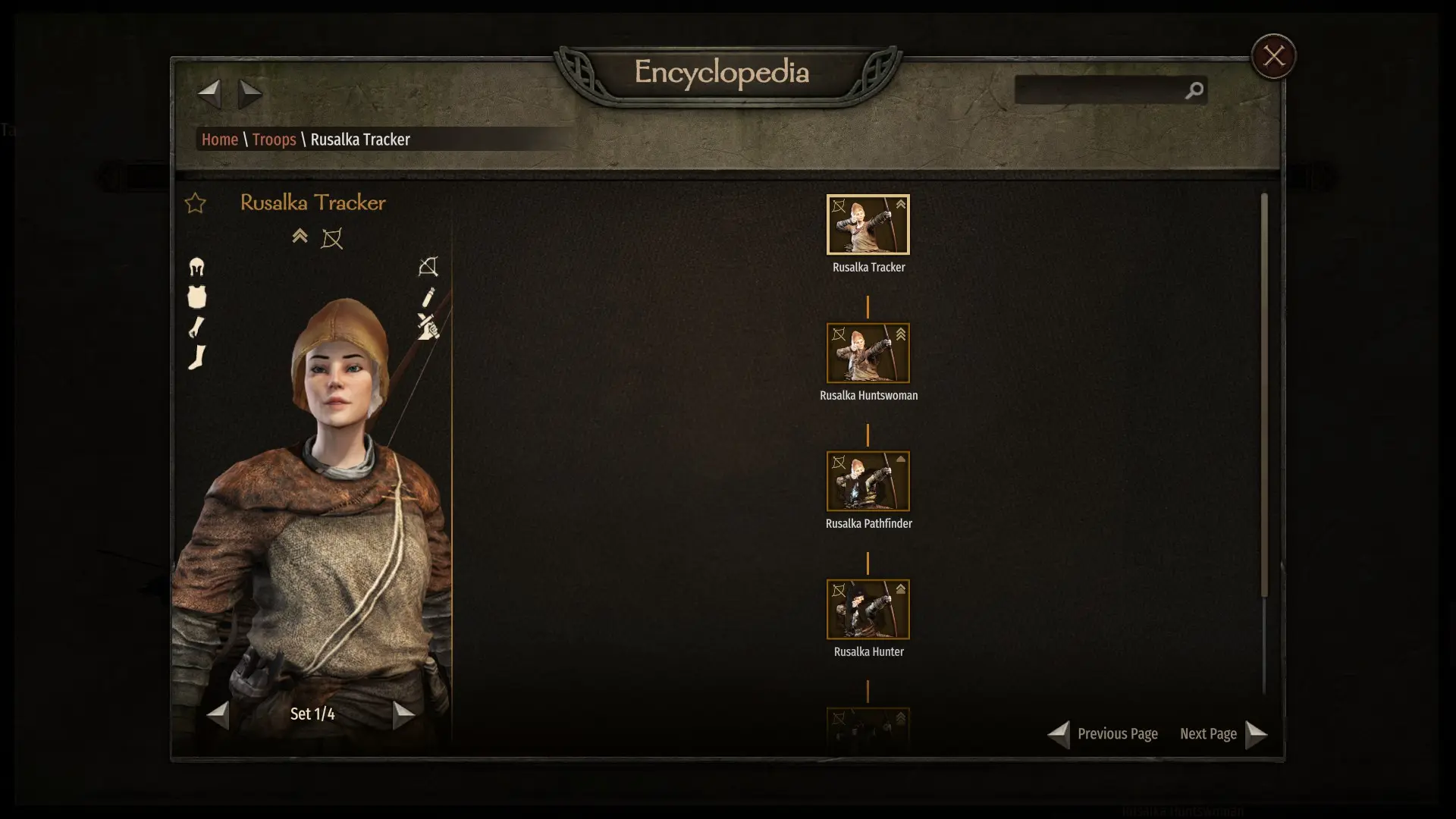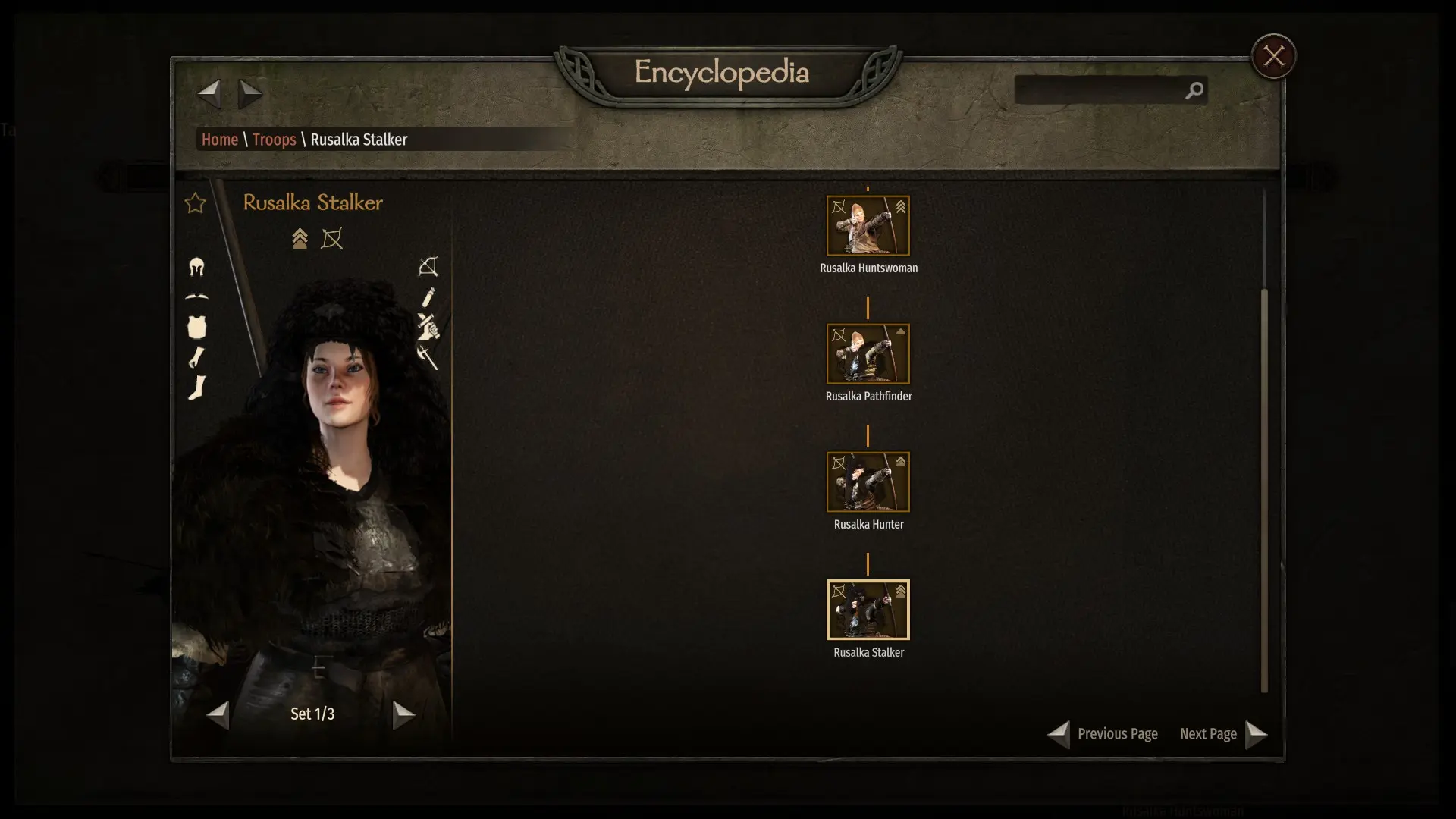 Completely new 
RUSALKAS
 troop tree ( In total 
5
 new units )

MAIN FACTION OVERHAUL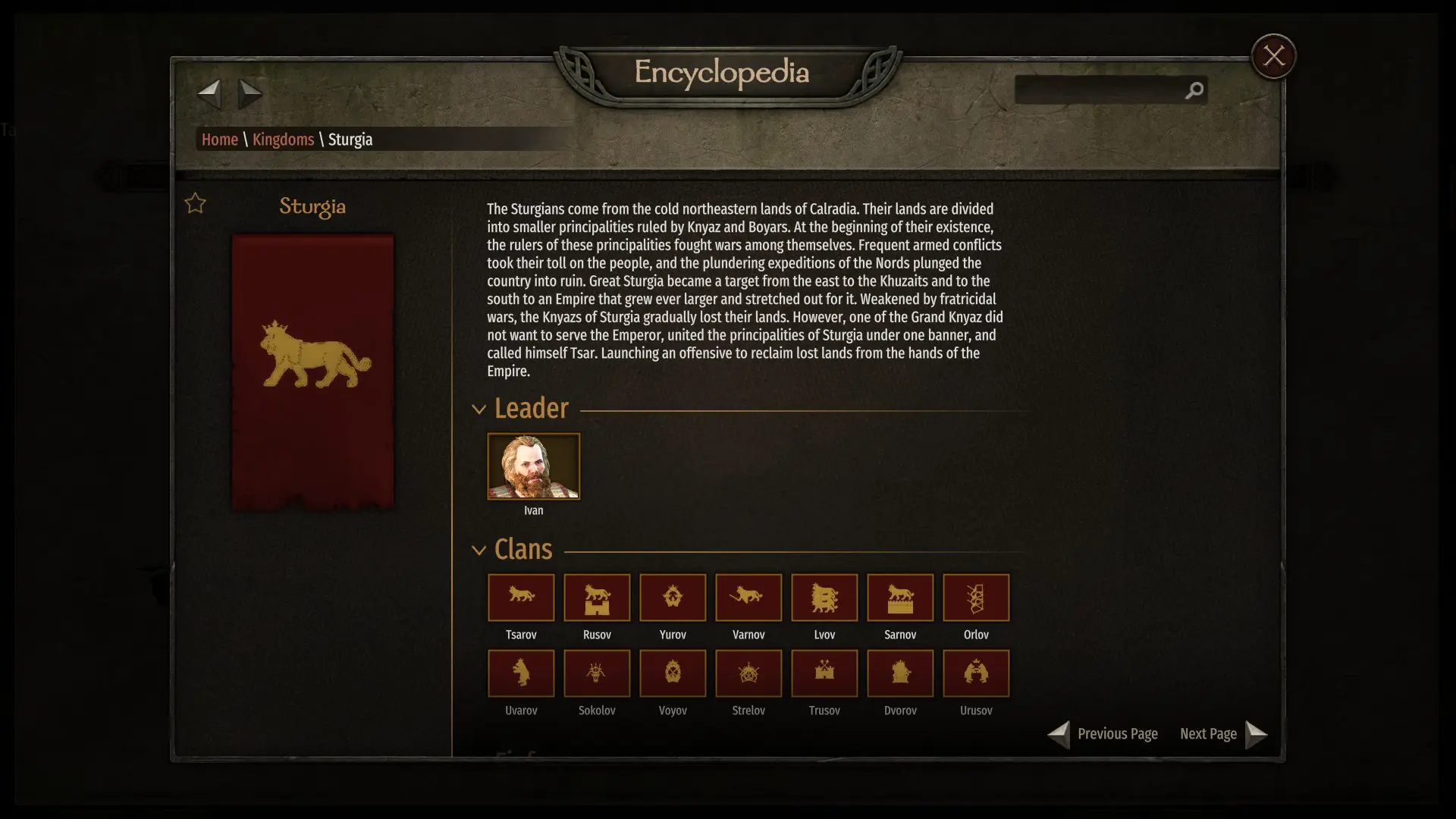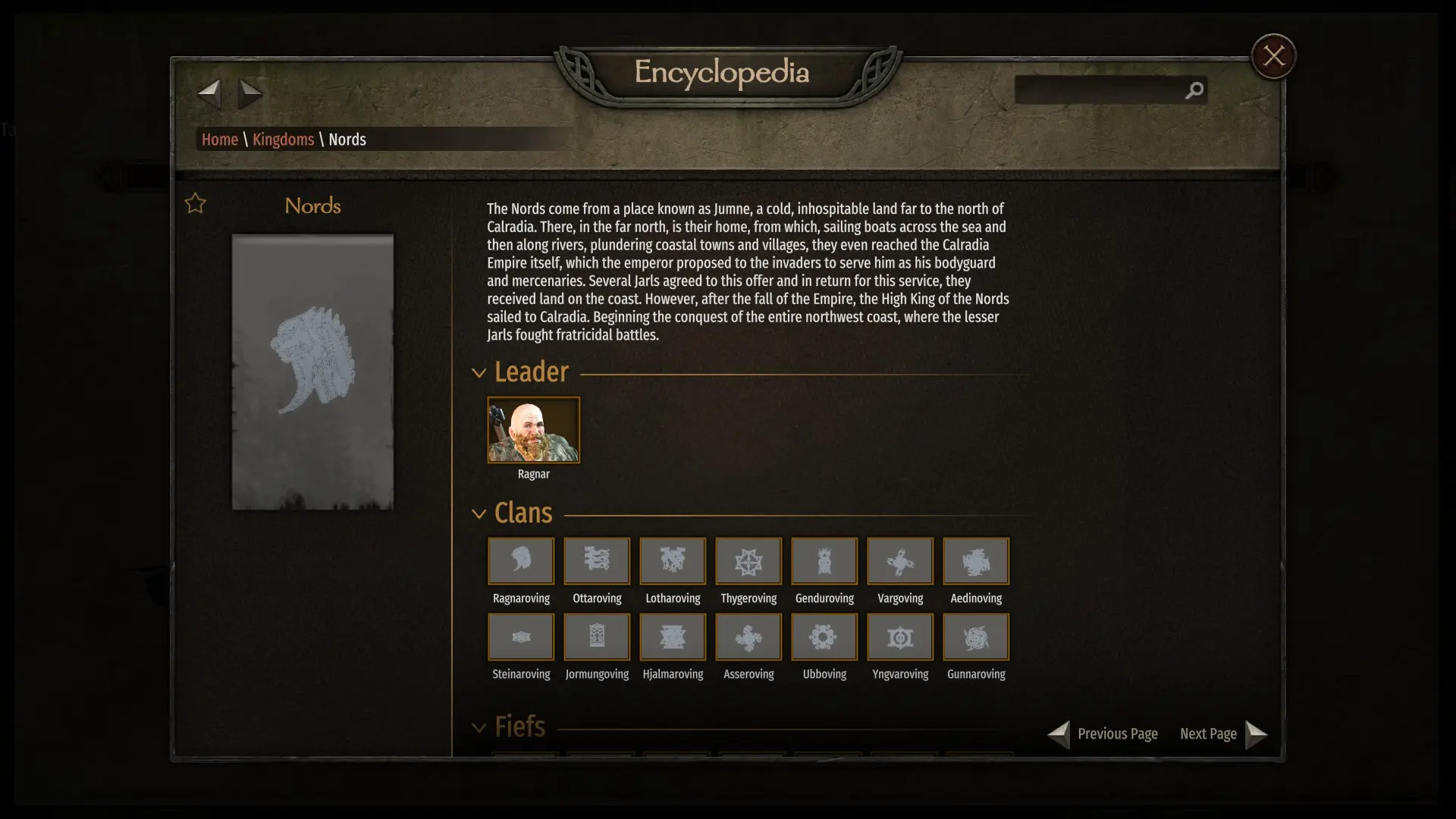 MINOR FACTION OVERHAUL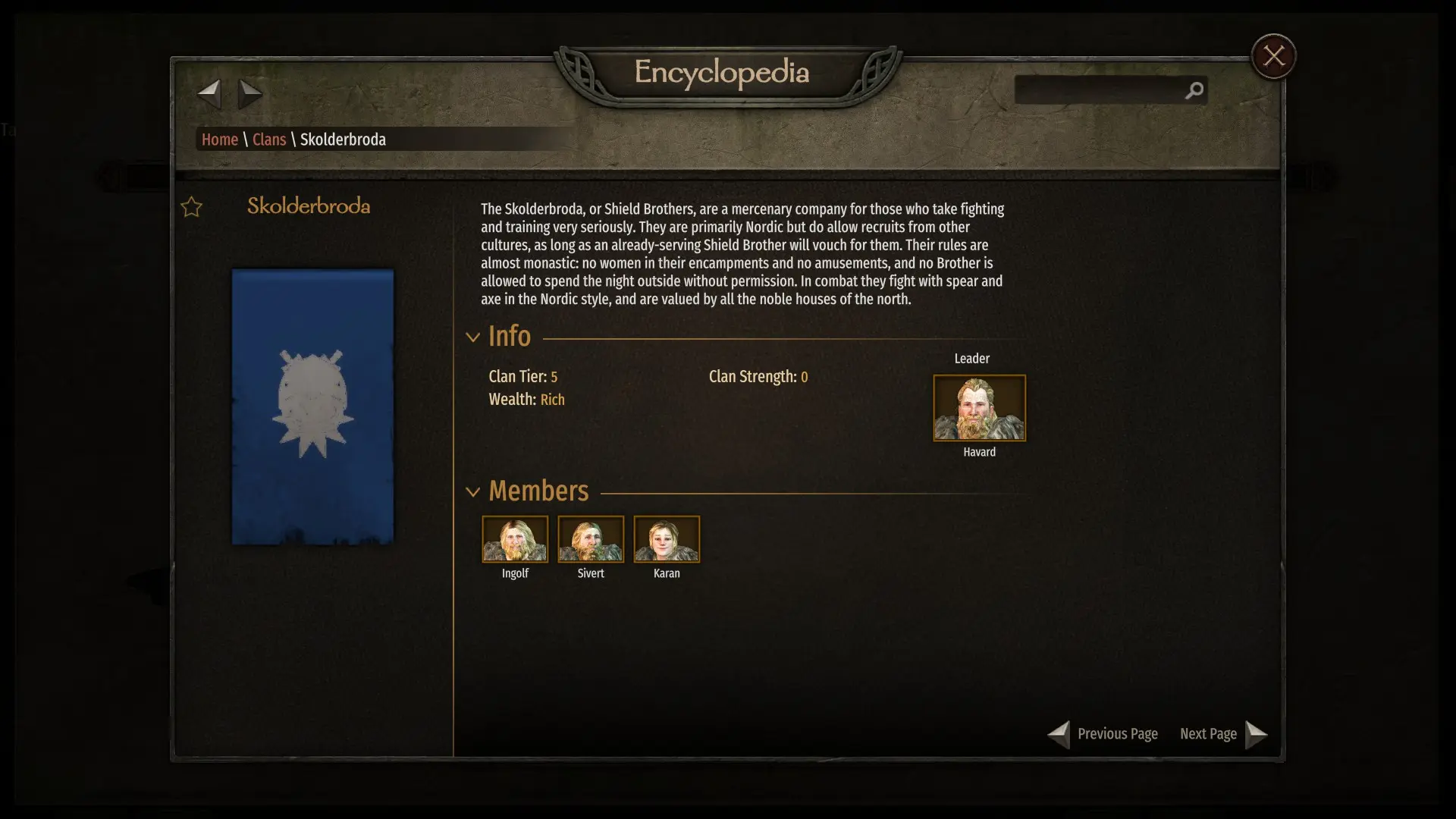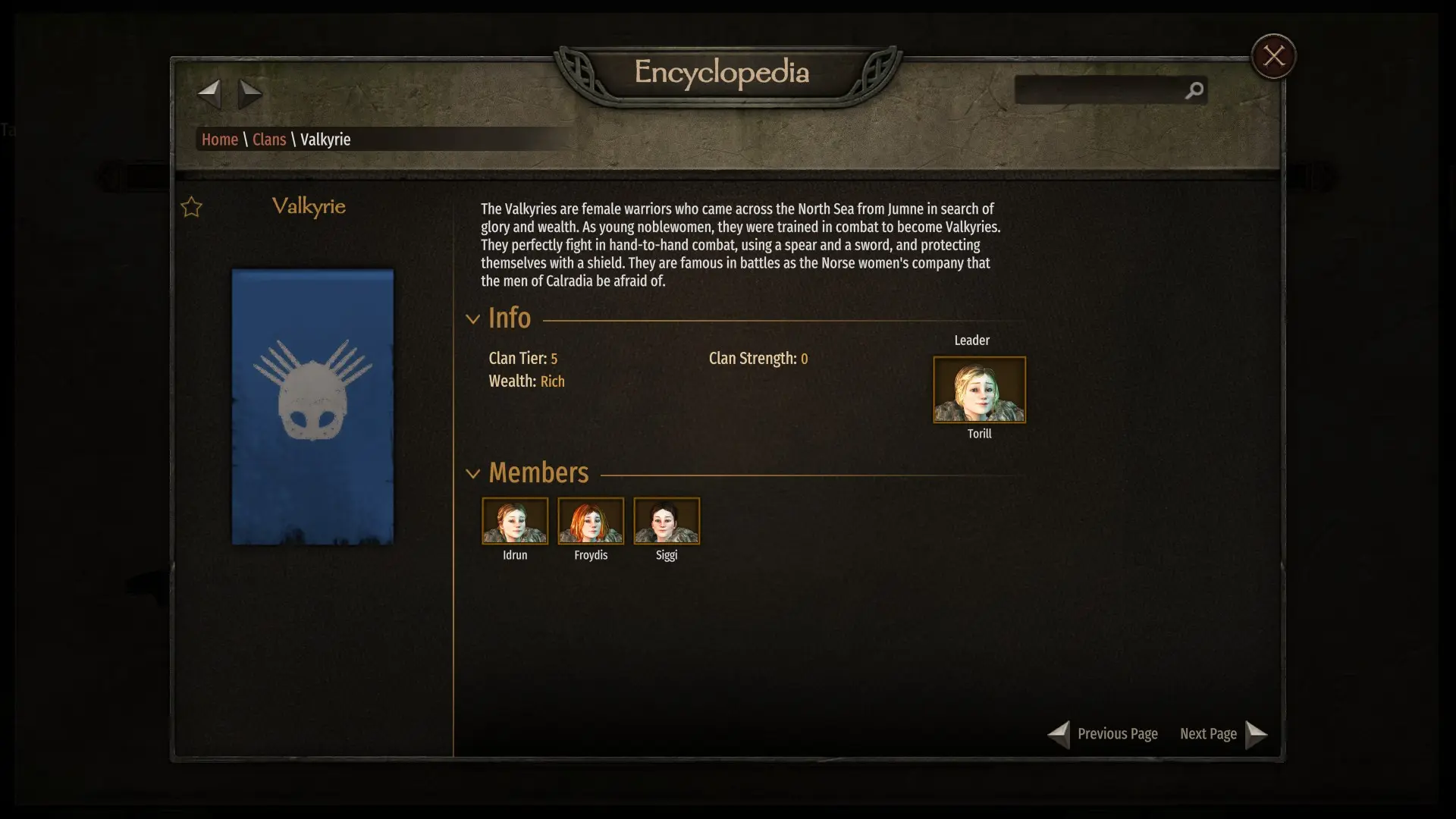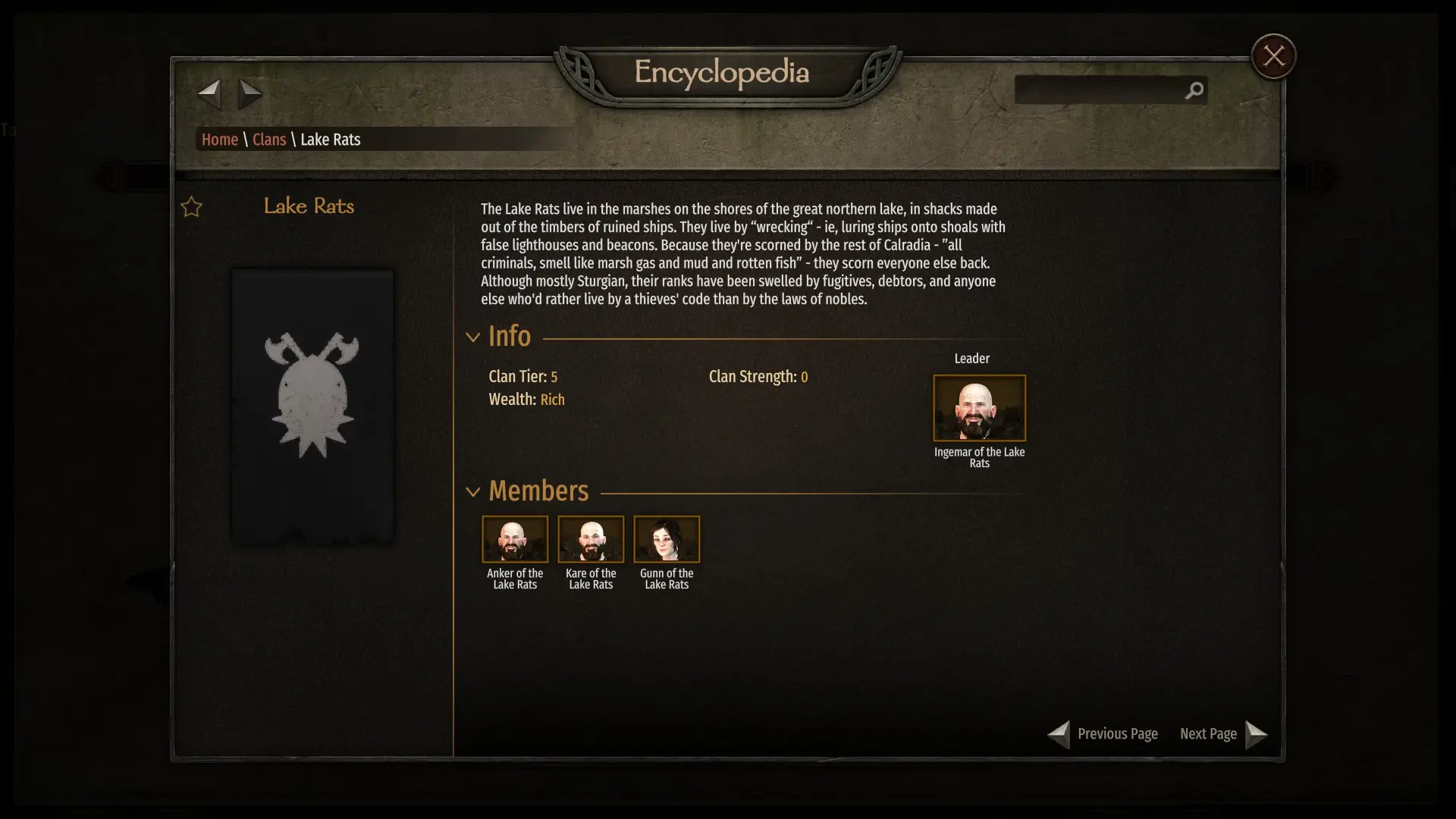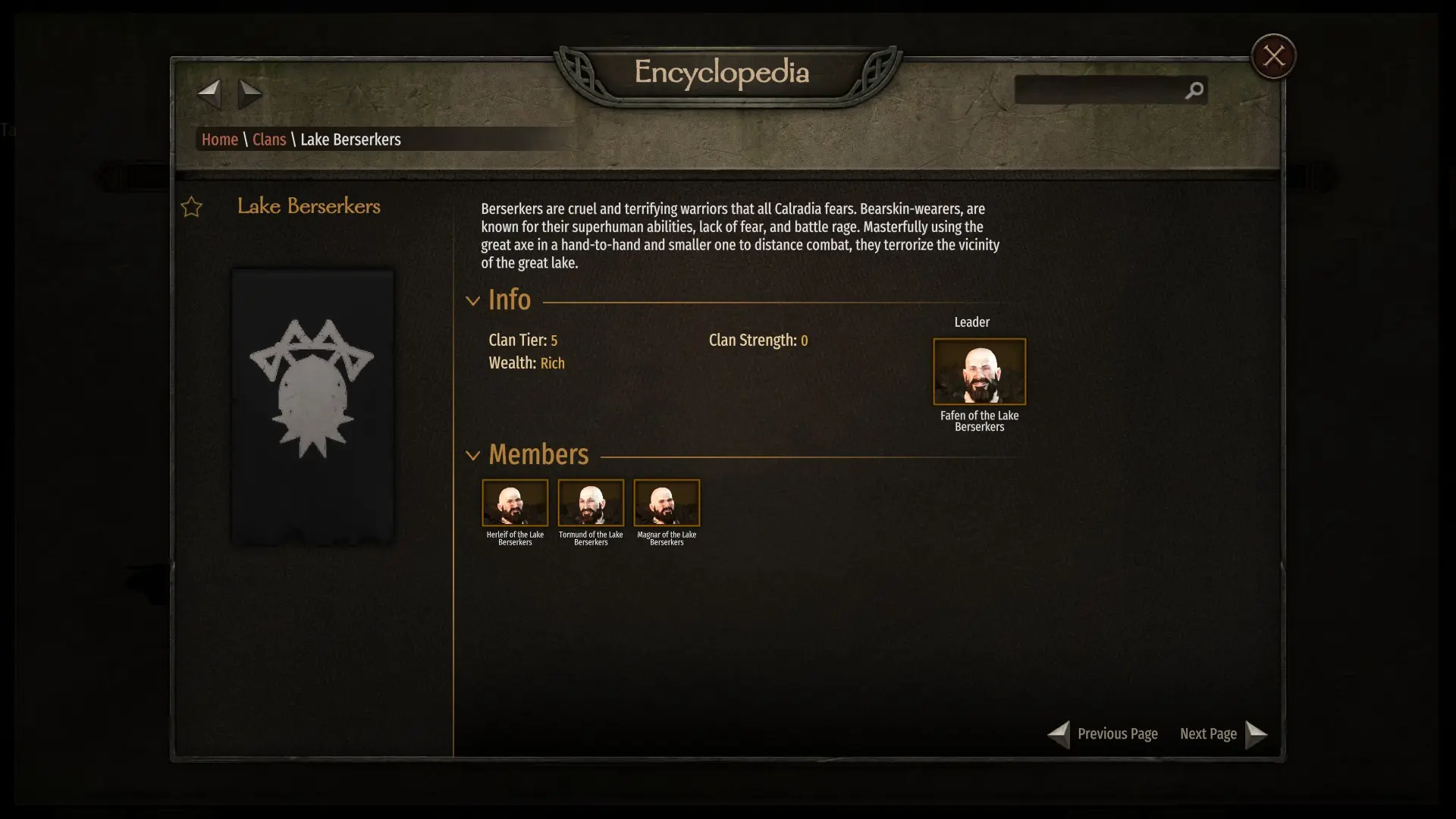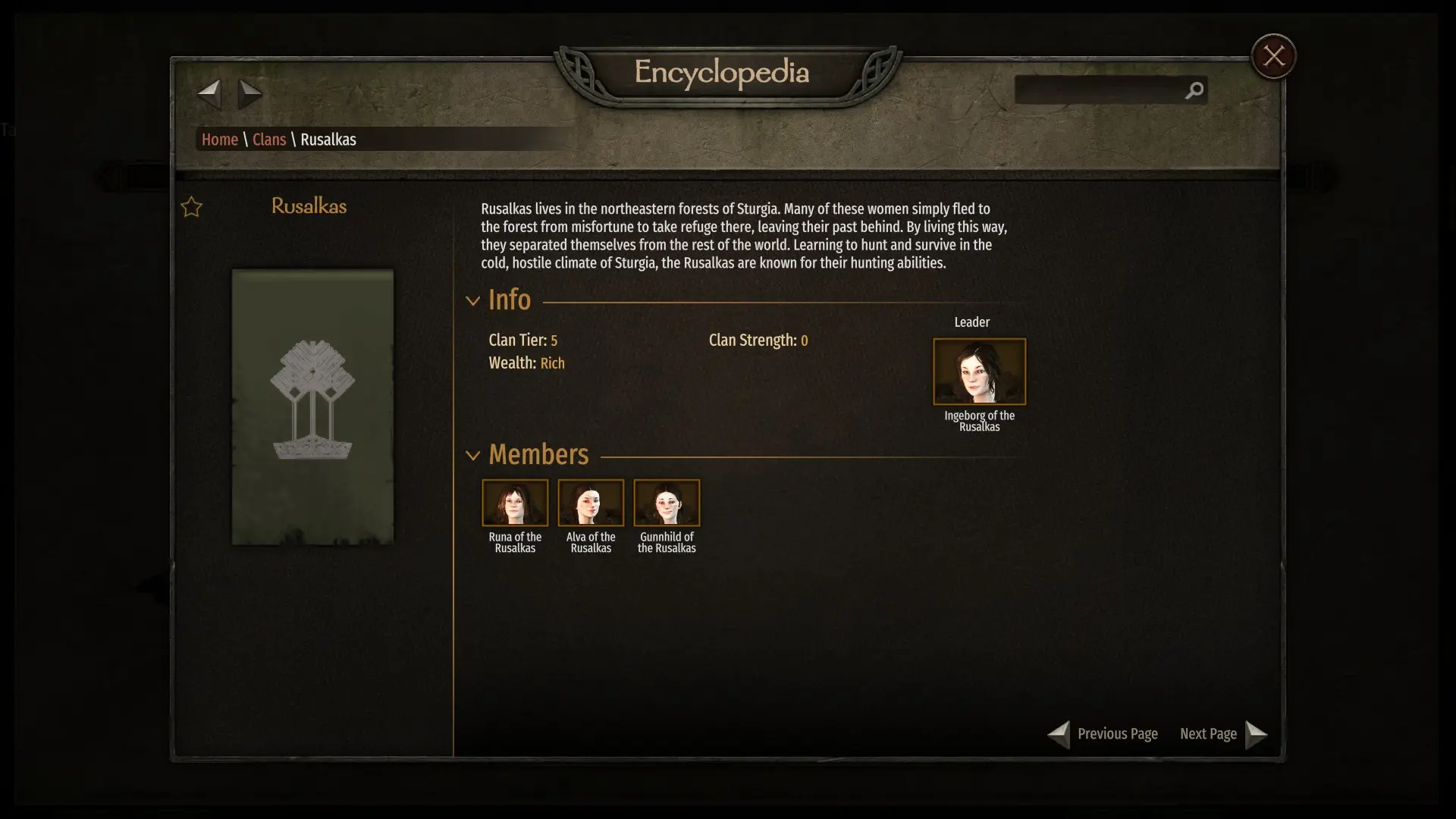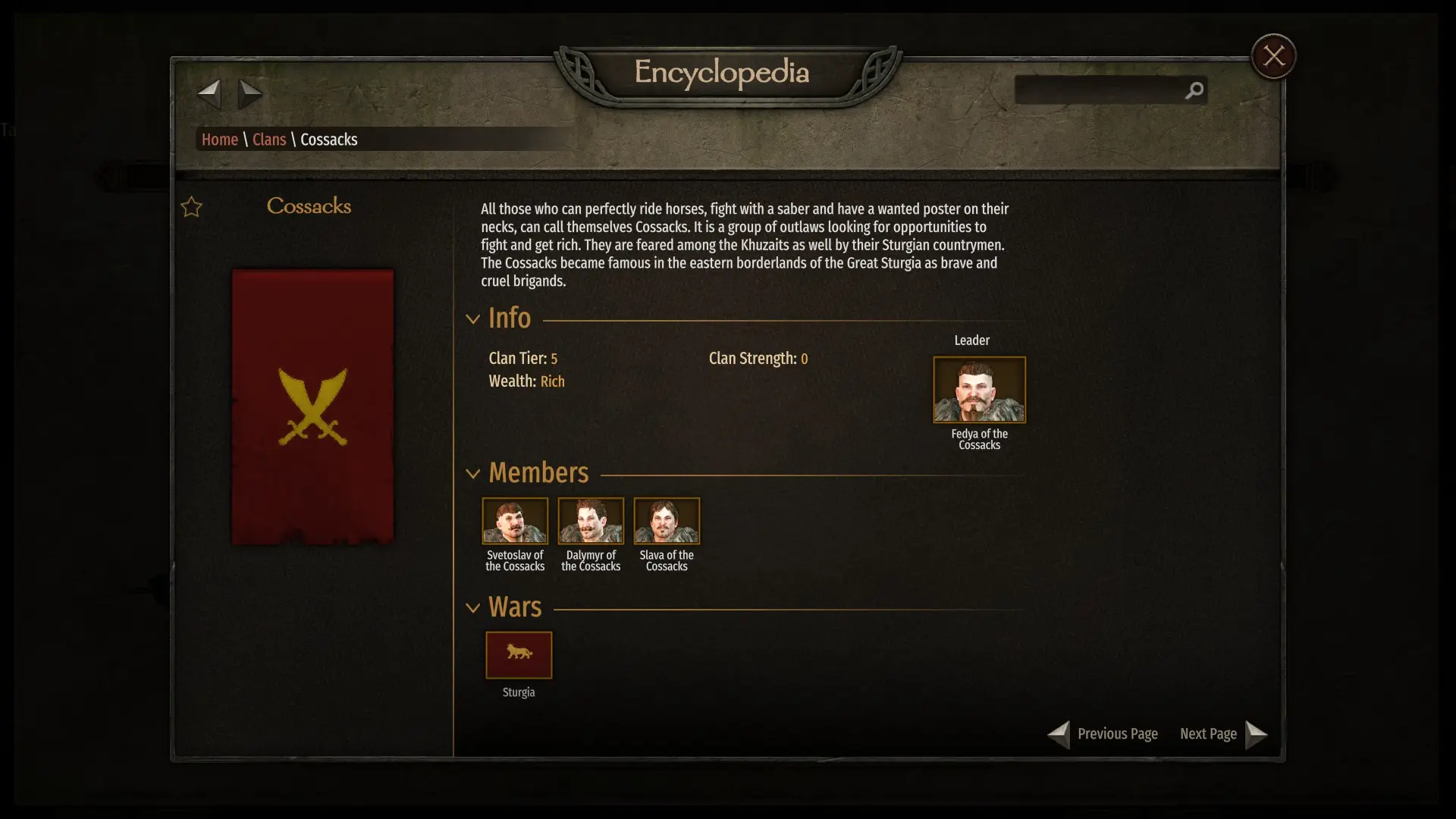 NEW LORDS & LADIES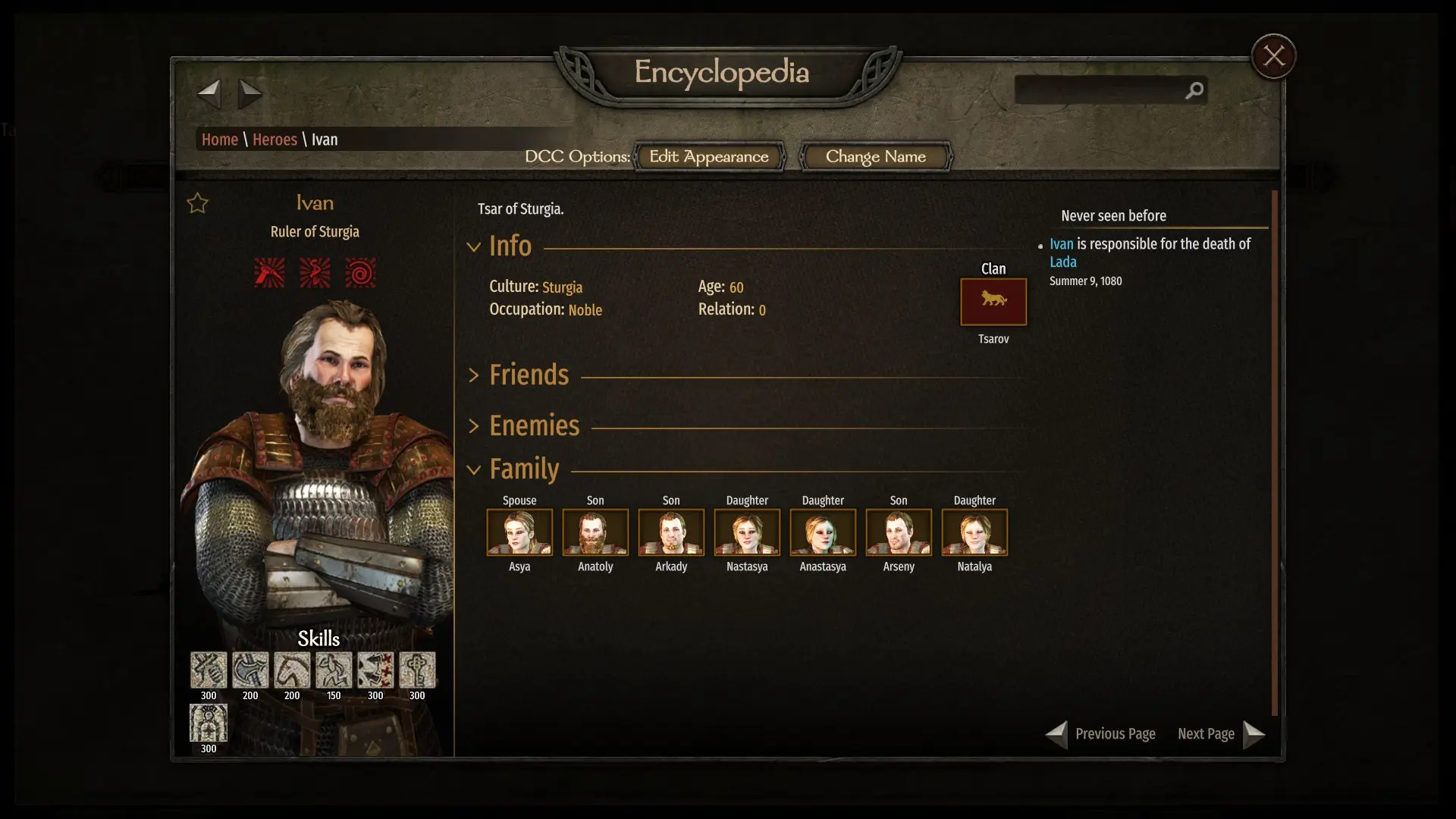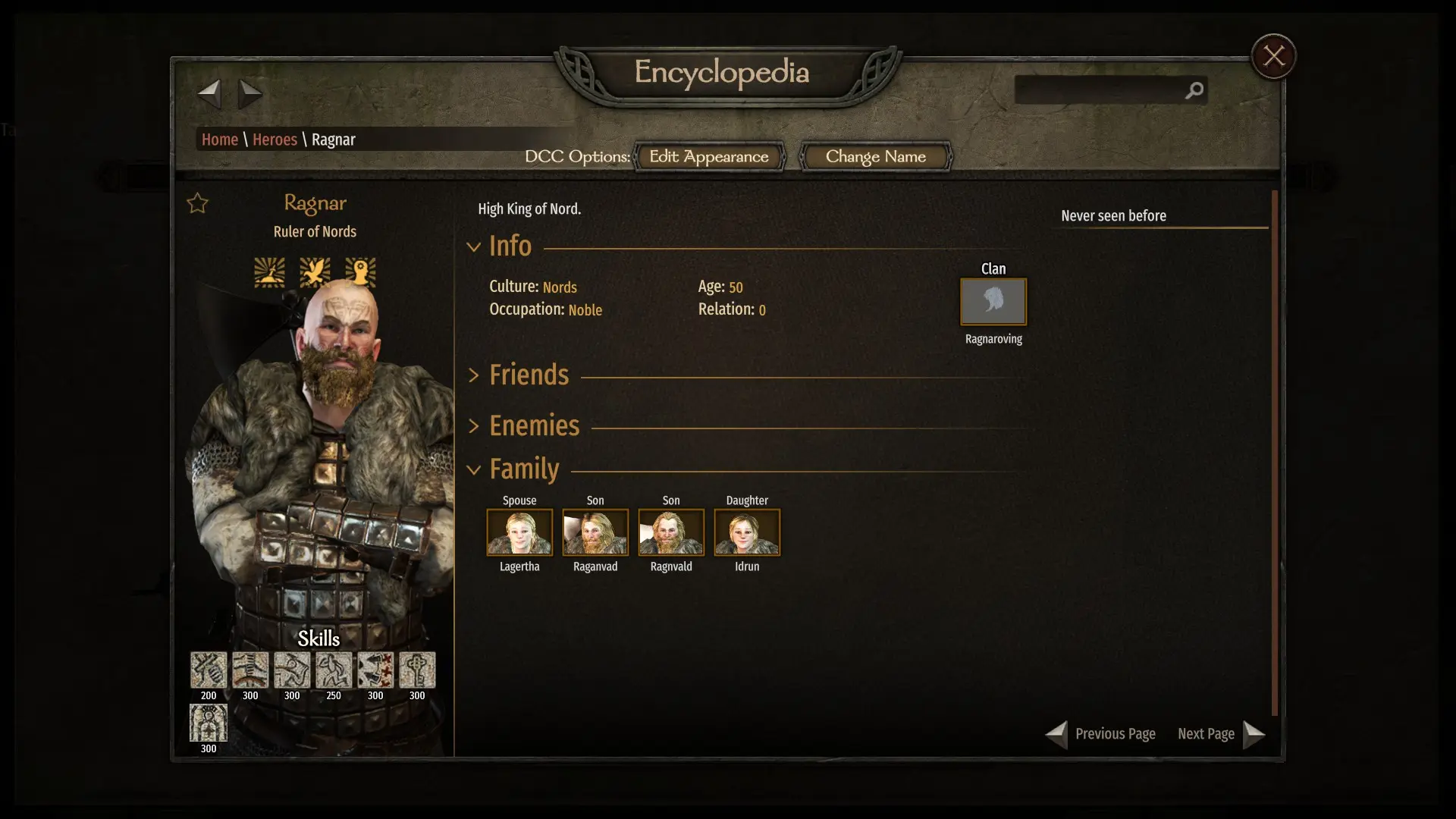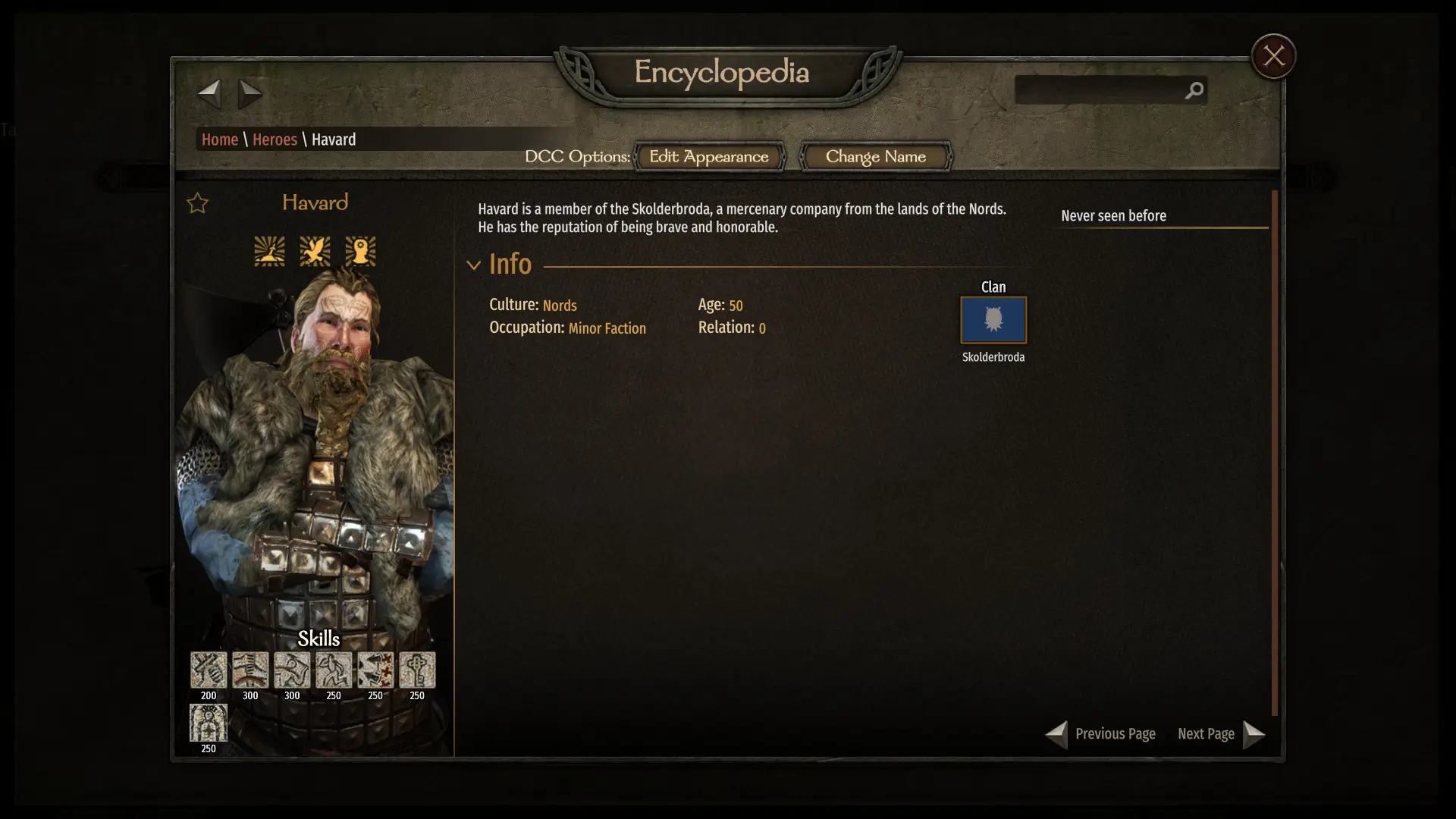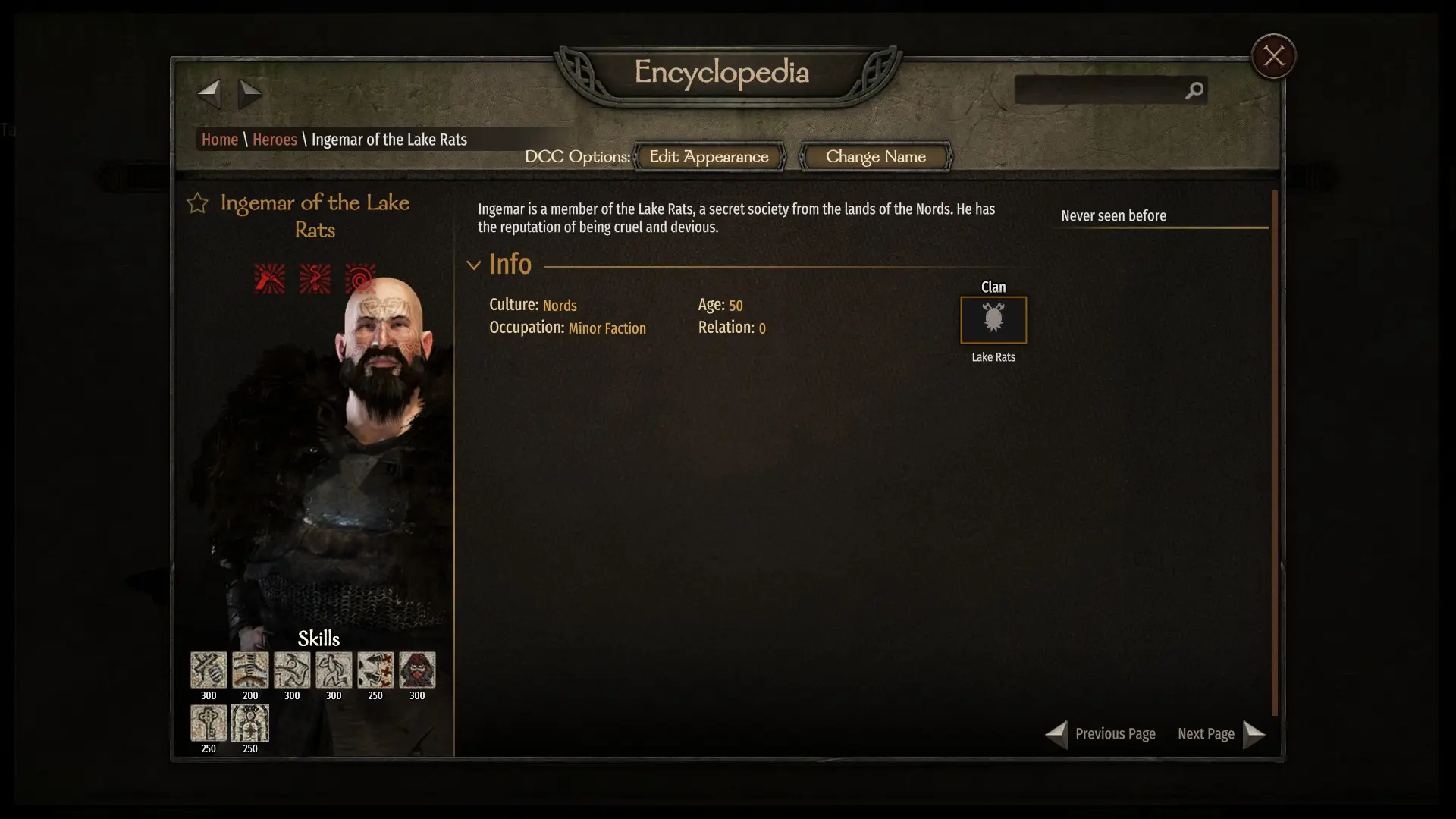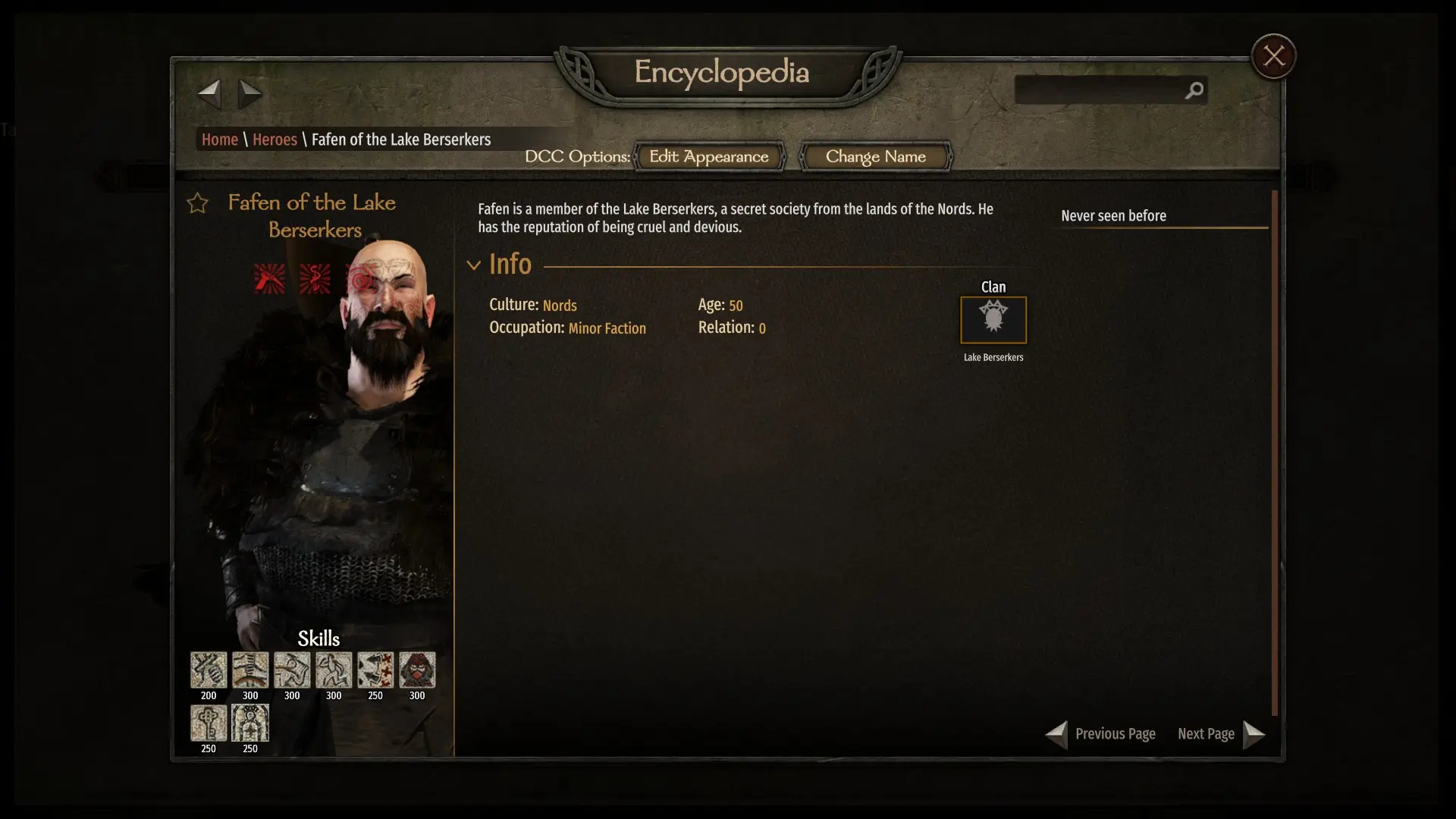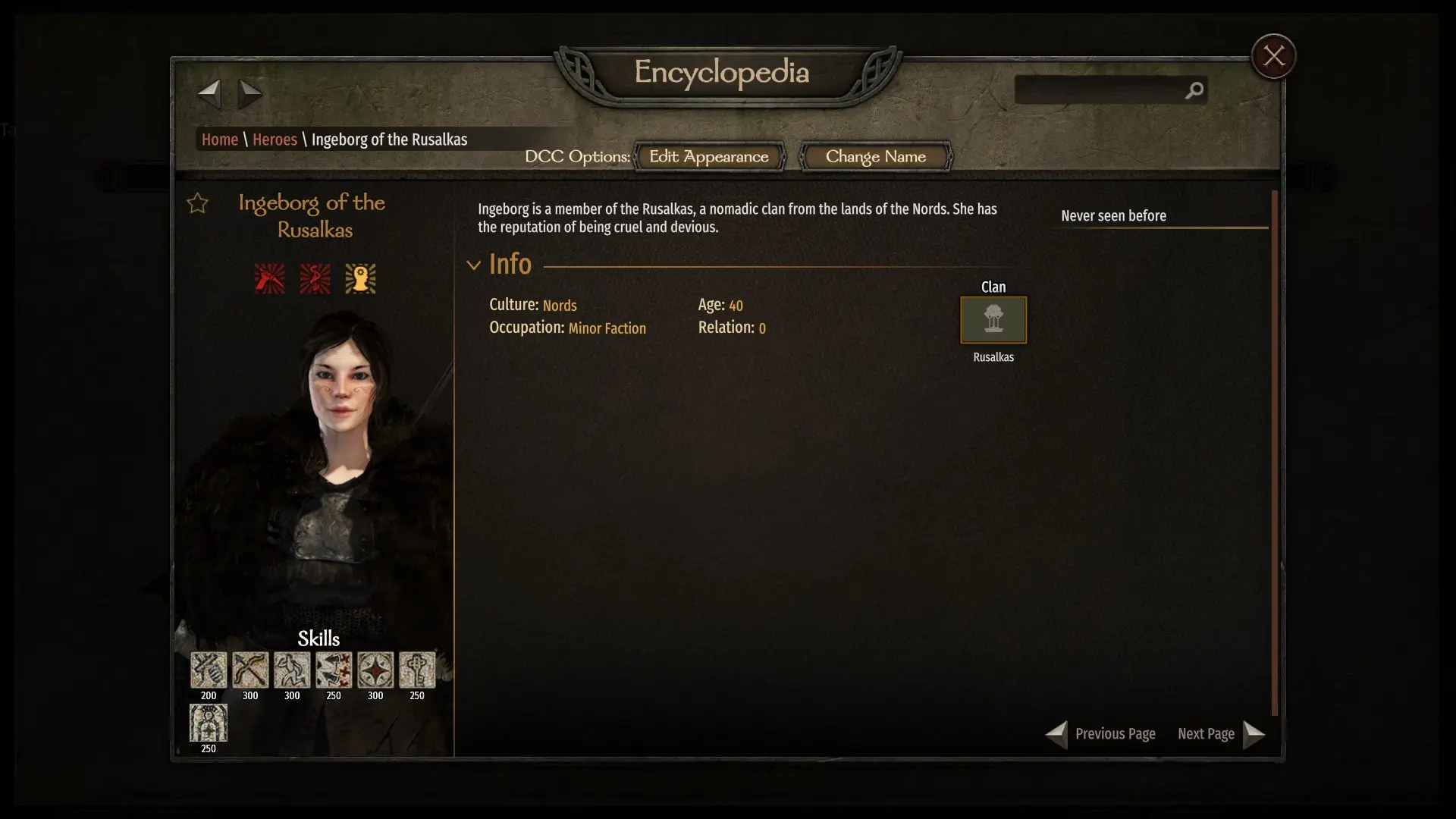 NEW ITEMS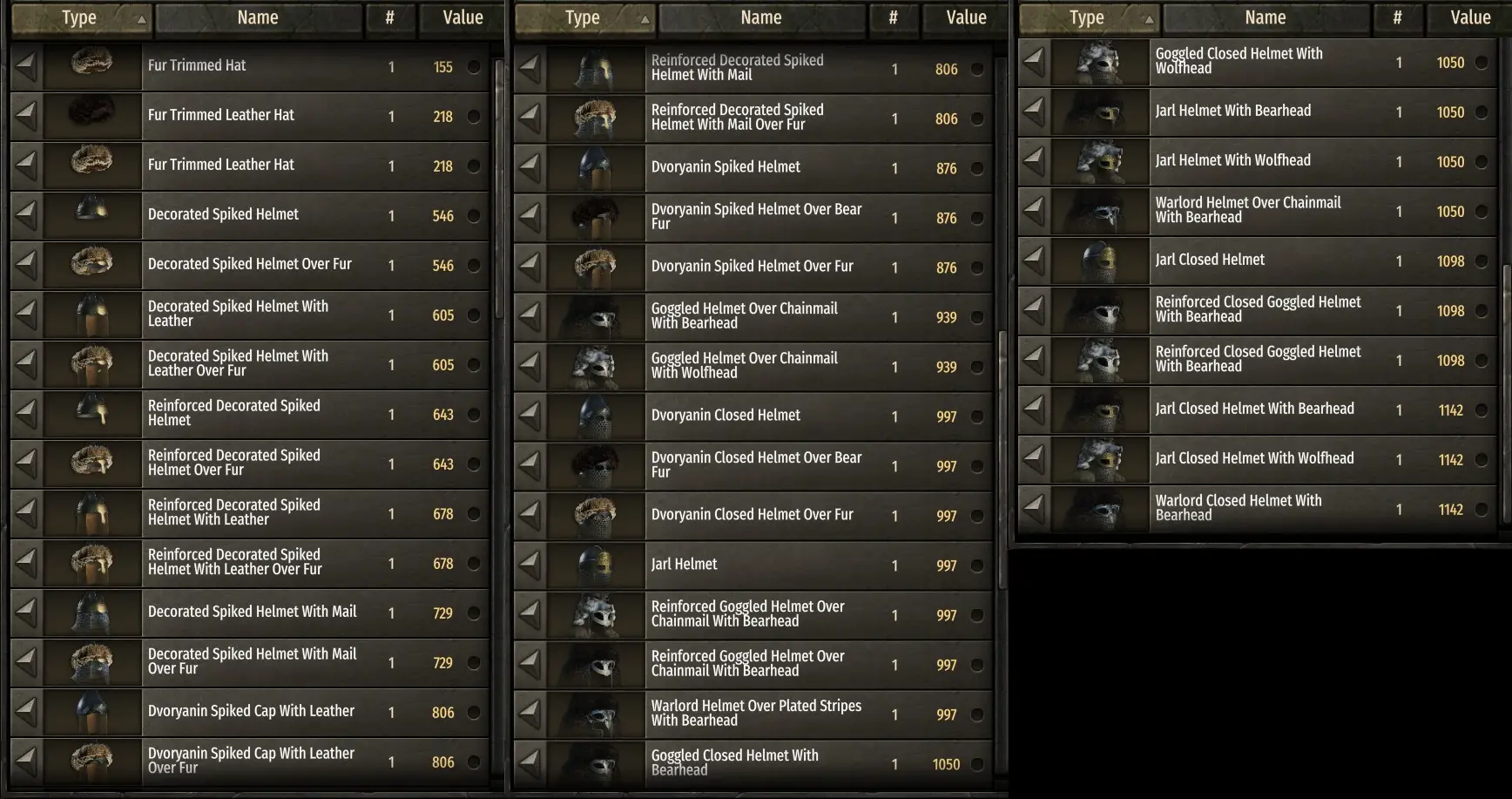 Helmets
(
40
)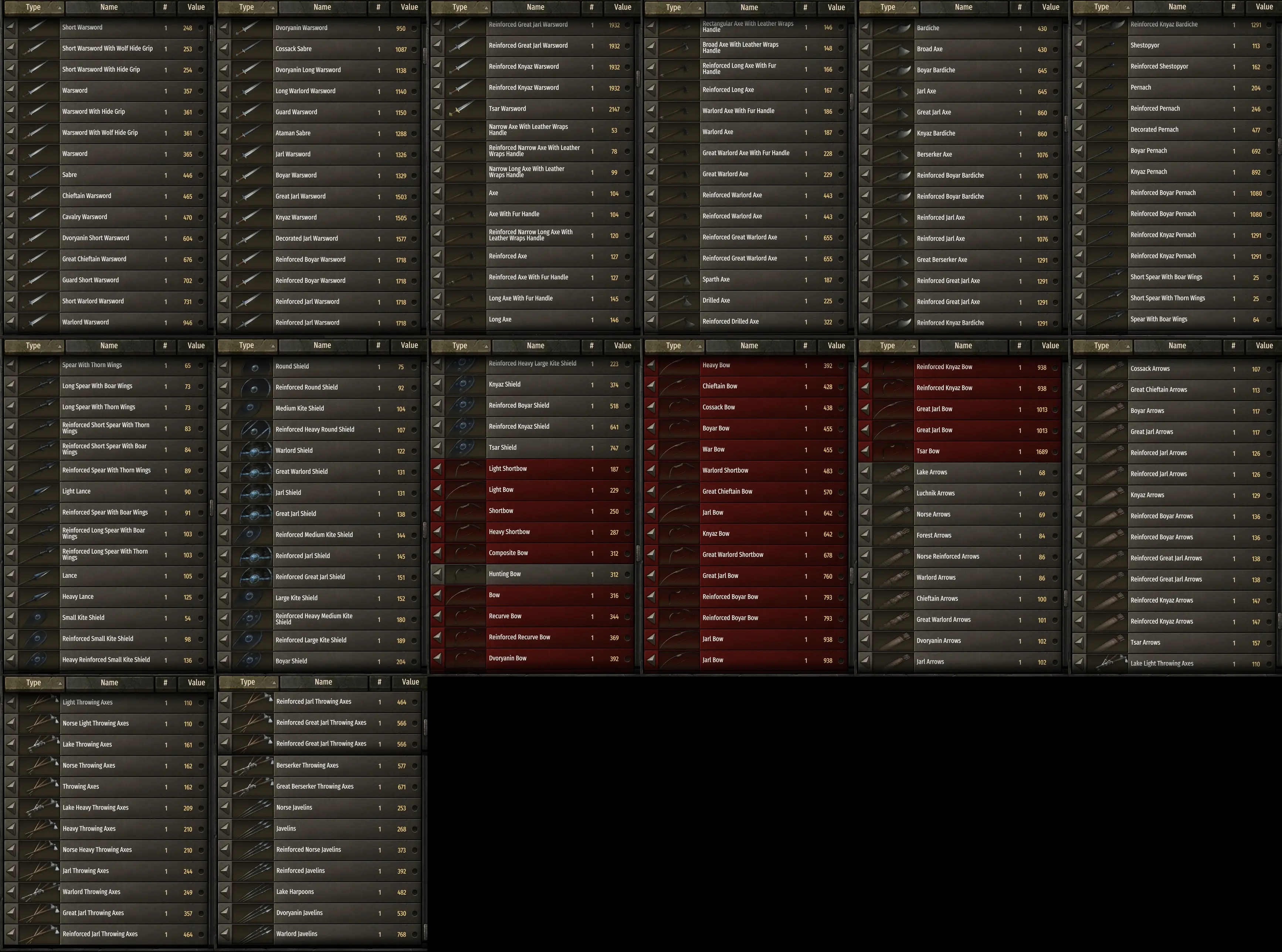 Weapons & Shields
(
204
)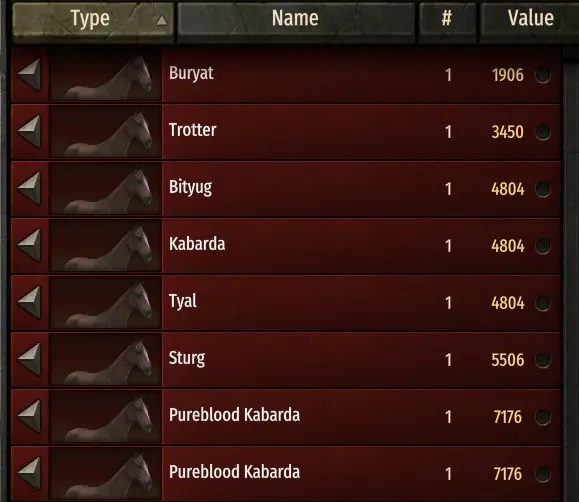 Horses (8)
CAMPAIGN CHANGES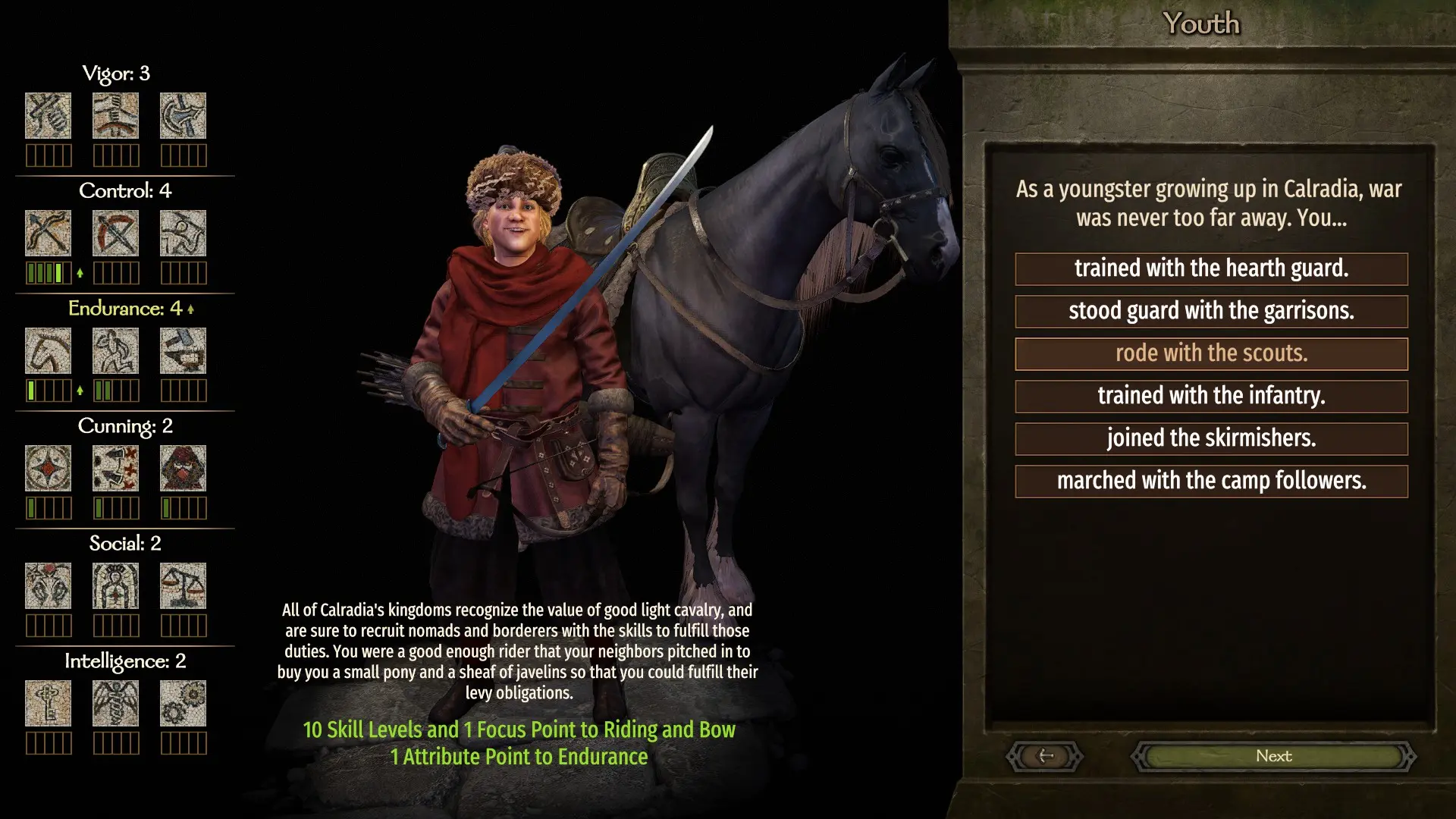 Changed character's 
STARTING EQUIPMENT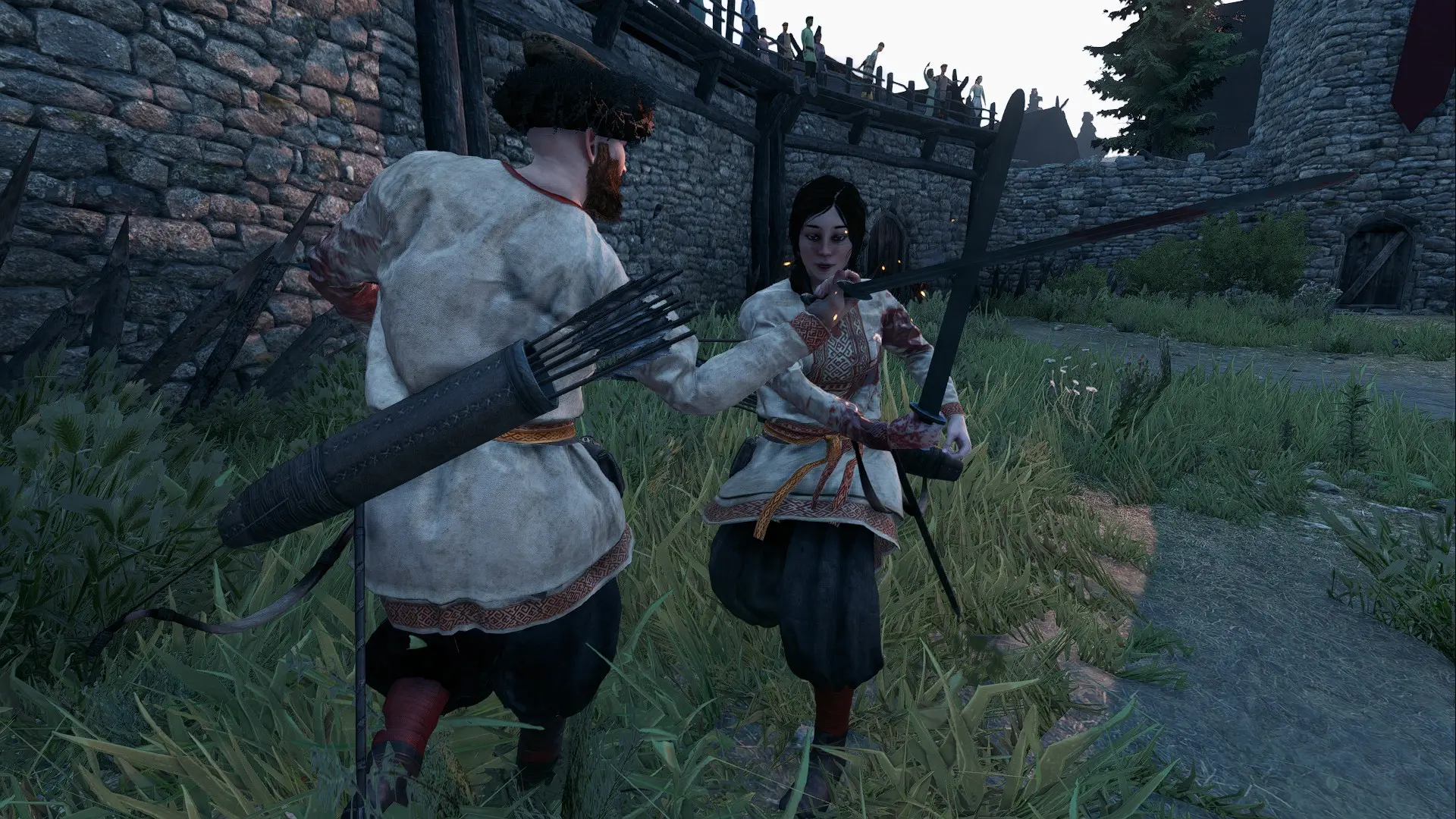 New arena 
FIGHTING EQUIPMENT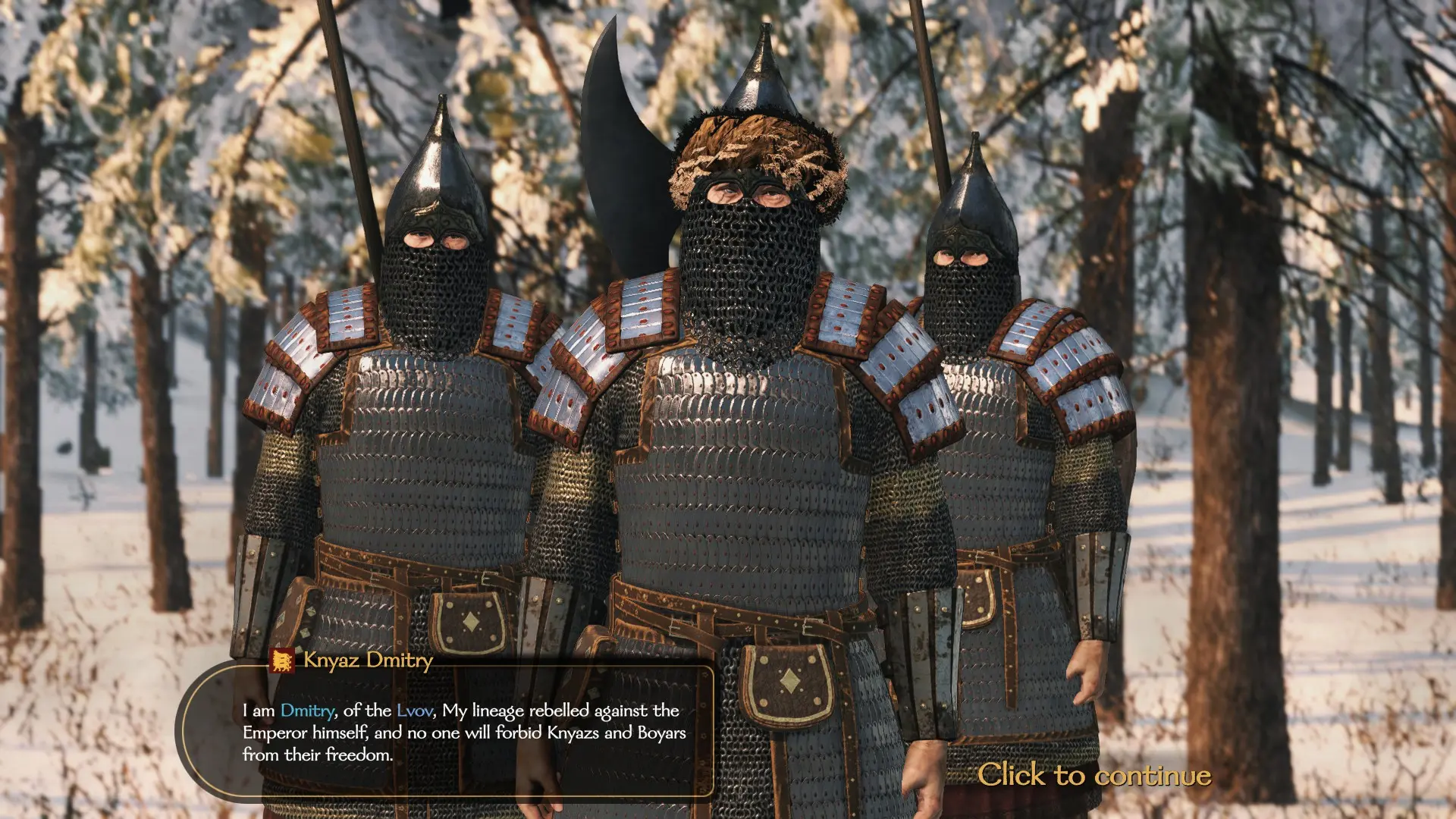 New
DIALOGS & HISTORY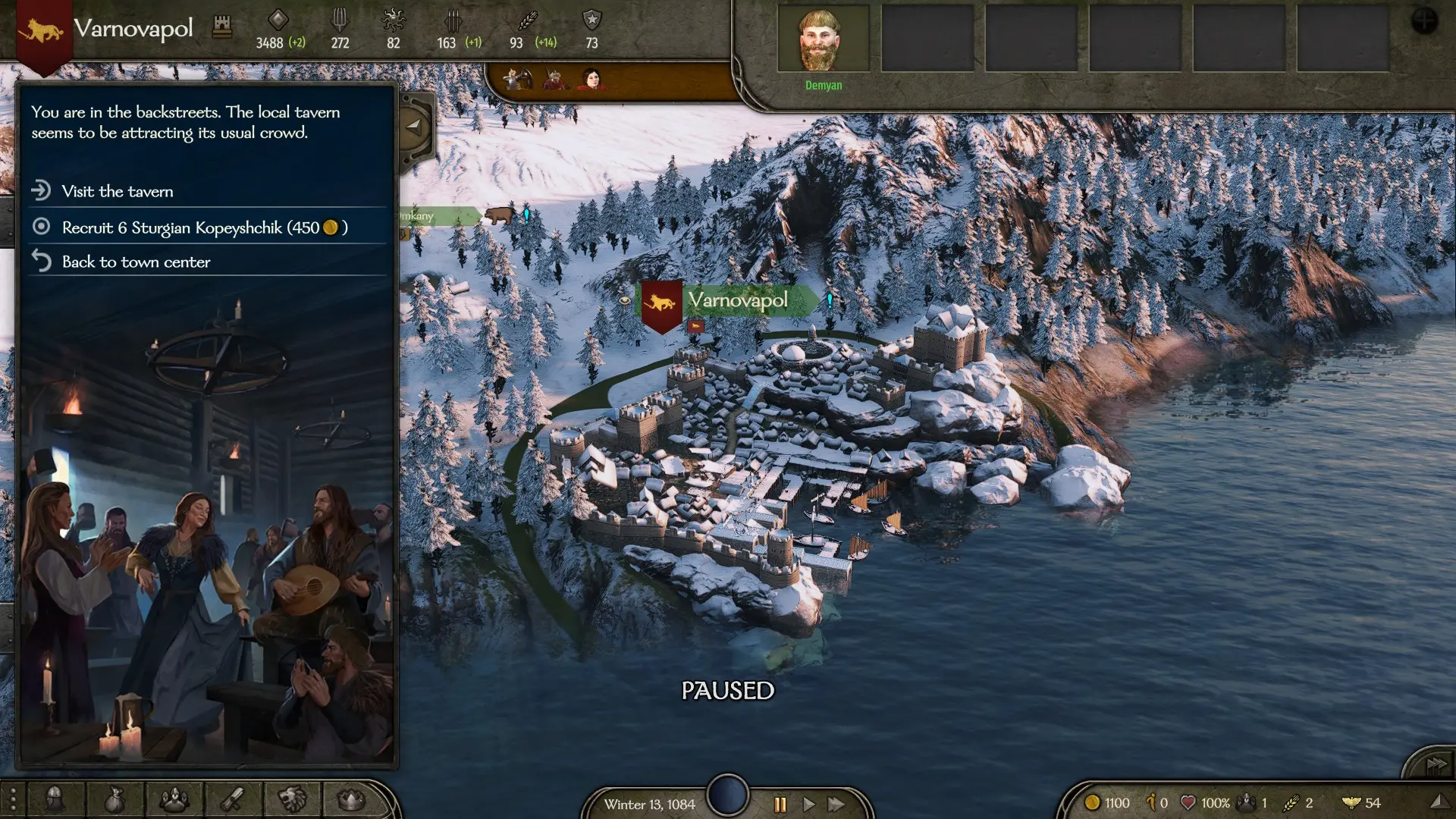 Random
RECRUITMENT 
in taverns


SLAVA!!!