File information
Created by
R-Zero aka Reizeron
About this mod
Adds a statue of Hlaalu Brevur to Balmora High Town district.
Requirements

Permissions and credits

Translations

Changelogs
For ages, Morrowind users have suffered from town mods creators putting statues present in vanilla game wherever they felt like it. I shudder at the fate of poor saints Delyn and Olms getting their statues peppered all over Vvardenfell's settlements, with no regard as to whether it makes logical sense for said statues to be present in. That is to say nothing about Vivec and Azura statues.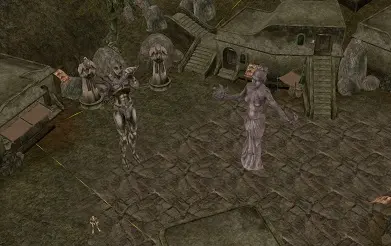 Well, not anymore.
This mod is just as much a simple atmospheric addition as it is a message to town mod makers. THIS is how you put a statue in a town. DO your lore research. Plan things. Make unique models. DON'T just plop whatever the hell you want into the CS Render Window and call it a day.
Excuse my rant, now for the actual description:
This mod adds a statue of Hlaalu Brevur, who is a minor character in some OOG lore sources such as
Skeleton Man's Interview
(which predates Morrowind's release), as well as some dev forum/reddit posts (namely those of
Ken Rolston
and
Michael Kirkbride
) to Balmora High Town District, just in front of Balmora Council House. It also adds some lore associated with said character in the form of dialogue responses, which serves to more firmly ground the object into the world of Morrowind.
Perhaps in the future I'll try to expand on this lesser known part of Elder Scrolls lore, by making a Seyda Neen mod or something to that effect.
Enjoy!