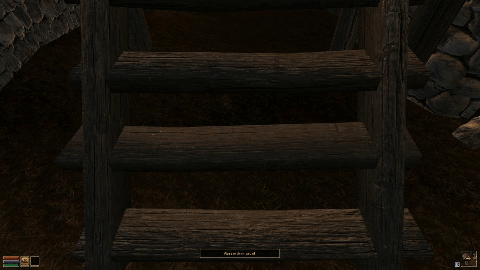 About
Both MGE XE and OpenMW supports normal maps, why not try to make some?
I used Tyddy's Arkitektora of Vvardenfell series as the base textures, so they will look best with those.
Since AoV is so close to the originals, you can use the normals with vanilla textures as well.
What's not included 
I skipped what there's already mods for, this pack only covers architecture and landscape(for now).
Dwemer, forts, and the expansions are WIP, and will be added later.
Install
All files goes into the textures folder.
The files comes configured for OpenMW,
but with a simple name change they will likely work with MGE XE too.
OpenMW
The textures were made with following settings configured:
force per pixel lighting = true
clamp lighting = false
auto use object normal maps = true
auto use object specular maps = true
normal map pattern = _n
normal height map pattern = _nh
specular map pattern = _spec
auto use terrain normal maps = true
auto use terrain specular maps = true
terrain specular map pattern = _diffspec
Thanks to Tyddy for making awesome textures!