Suran Underwater Manor
Morrowind » Player homes
Added: 01/02/2017 - 06:18PM
Updated: 01/02/2017 - 06:05PM
Description
Last updated at 18:05, 1 Feb 2017 Uploaded at 18:18, 1 Feb 2017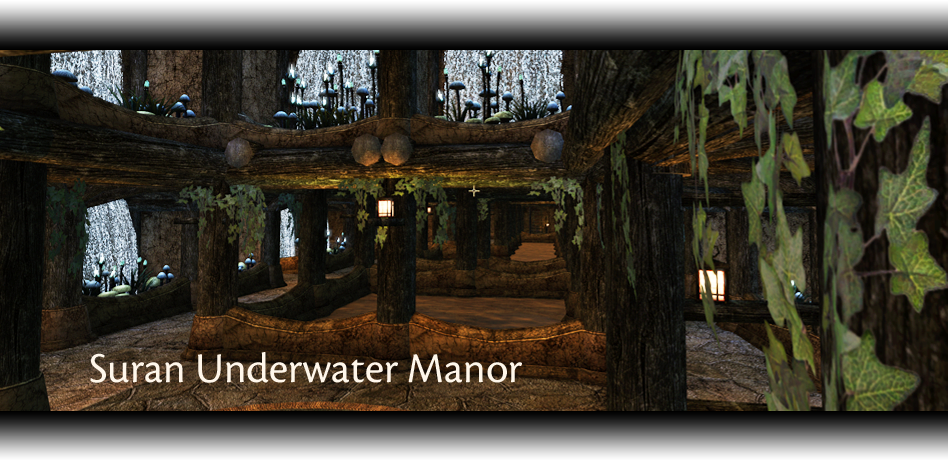 Suran Underwater Manor is a secret hideout that lies somewhere beneath Lake Masobi next to the infamous harbour town of Suran. A hidden abode for any experienced thief who has the cunning to find it and the skill to enter it. The ideal place to lay low while the heat from your latest robbery cools off.
A unique layout in the Hlaalu style with underground courtyards and deep pools .
Comes with a Kitchen, bedroom, living area and storage room.  
Dozens of storage chests and 4 armour mannequins. 
All the lighting comes from lanterns and can be moved to suit the new owner's needs. 
3+ secret rooms - can you find them?