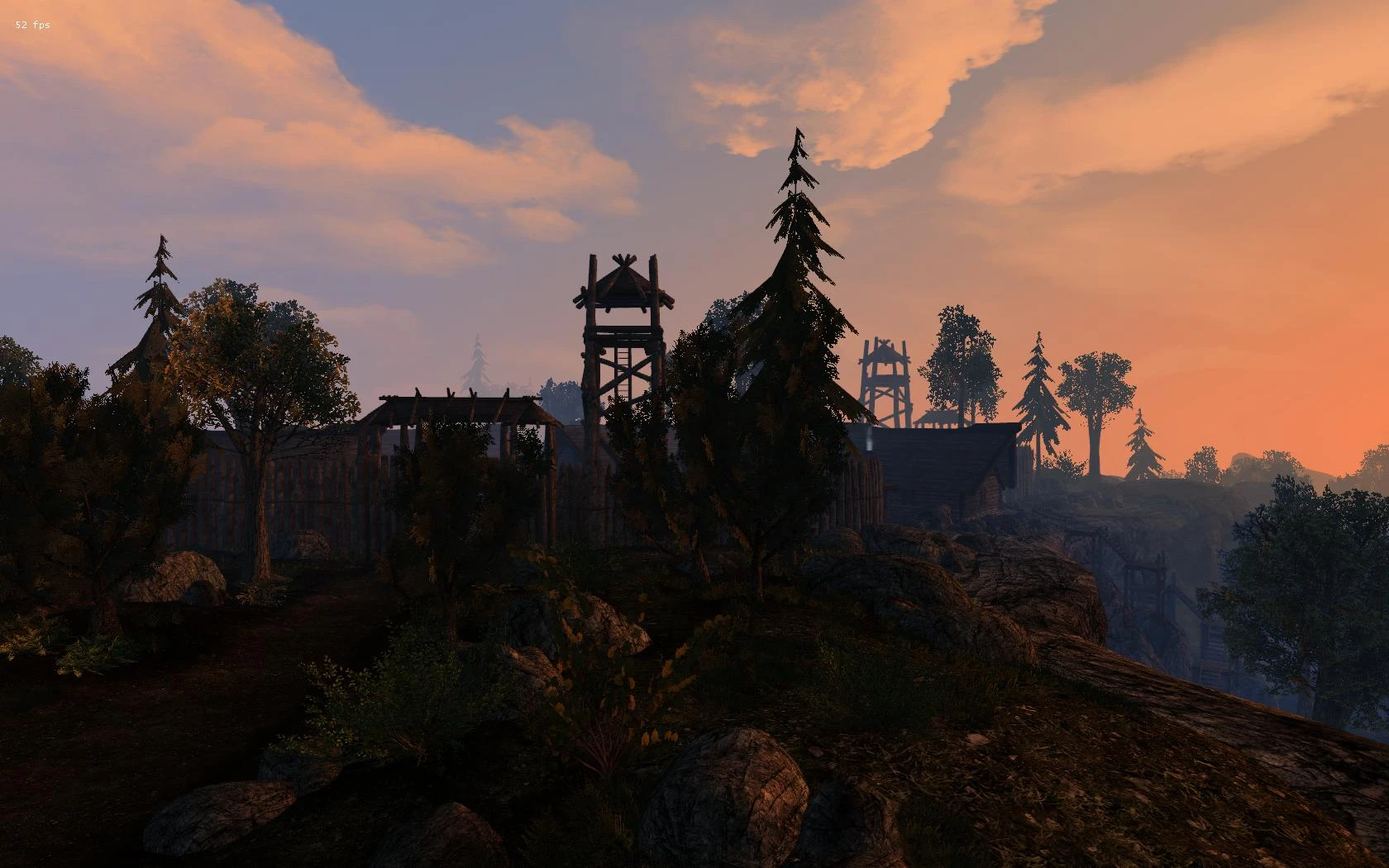 About this image
This is a screenshot of Skyrim - Home of the Nords, a mod that's adding the province of Skyrim to Morrowind, starting with Skyrim's western most regions with The Reach. The Skyrim - Home of the Nords team has already finished a fairly large area of western Skyrim, including the cities of Karthwasten, Dragonstar, and Markarth, as well as several small towns, villages, camps and hidden dungeons. And to say the least, they're always looking for new developers for just about every category. If you're interested in joining the project, I would strongly recommend submitting a showcase at Project Tamriel.

In this screenshot, you can see the small village of Karthgad in the Vorndgad Forest region. A small insular town, Karthgad has the dubious honor of being the largest, and also one of the only, settlements in Vorndgad, with riverboat transportation south to Karthwasten and north up to Markarth. You can actually check out an earlier version of Karthgad today as part of the Vorndgad Forest alpha released on the Nexus, though the entire area has been largely overhauled and, when the team releases the new version, you'll find a very different settlement to explore.

We do have a few trailers of this region, including one for the Vorndgad Forest,  another one for the city of Karthwasten, and one for the Druadach Highlands here.