Remake Nephilim Armor Gunner From Chaotic Gore Magala
Remake Nephilim Armor Gunner From Chaotic Gore Magala
File information
Created by
Aki and Statyk
About this mod
This amor set will replace High Rank Deviljho Alpha for the Nephilim Gunner Gore Magala Set
Requirements

Permissions and credits
GoreMagala Nephilim Gunner Armor for World
 ネフィリムシリーズ MHW
Replaces Deviljho alpha.






Emoji Art by
Rangut

This armor was actually a Private mod only
A Gift for him, Celebrating his B-Day on 2020
However he decided it would be a good idea sharing it to the public.
Special Thanks to CantaPerMe for recording this awesome showcase
And sharing this mod with all his fans and MHW PC Players

Please check out his channel 
here!

HOW TO INSTALL: Does not require Stracker's Loader
Main Installation of the Nephilim Armor.
Download the RAR file "Nephilim Gunner Remake for World".
Extract the RAR Contents into your main Monster Hunter World Installation Folder: C:\Program Files (x86)\Steam\steamapps\common\Monster Hunter World.
Make sure you did these steps while having the game closed, if you did it while it was open please restart the game.
Go to the Blacksmith and craft the high Rank Layered armor "Deviljho alpha".
You can Now wear the Nephilim Gunner armor.

Credits to:

zStatykz

- For Rigging the armor, editing the files and adding all the physics to it, please check out his
Art Showcase profile!

CantaPerMe -
For recording and editing the video, also testing the armor.
Asterisk Ampersand - For the tools provided to do this work.
Lyra - For lessons and tips about the use of Z Brush, also providing reference content to do this armor.
gatomiau - For providing his Nephilim model as reference.

Mods I recommend to use with this armor (click on the title for a link):
Gore Magala Dual Blades


Caothic Gore Magala Longsword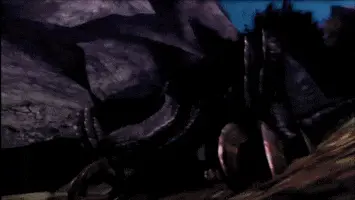 Crimson's Colorshift Dual Blades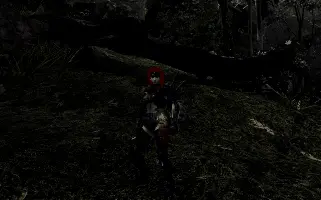 Crimson's Colorshift Longsword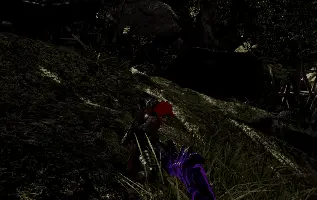 Softwares used for this mod:

Blender 
Zbrush
Autodesk Maya
Topogun 2
Substance Painter
Adobe Photoshop
3D Paint