Grada's Paradise - LR HR MR Death Stench Armor - EBB Shape
Grada's Paradise - LR HR MR Death Stench Armor - EBB Shape
File information
Created by
Gradash
About this mod
This mod ports the base high-rank Death Stench to the great Extra Buff Body from the great modder Karbon.
Requirements

Permissions and credits

Changelogs

Donations
NEW ARMOR RELEASE!
MR ODOGARON
ARMOR SHOWCASE
CHECK THE ALL IN ONE VERSION
If you use all my mods, there is an ALL IN ONE version for convenience!
Download it Here



NOTA FAN FROM SIX-PACK?
I have now a mod that smooths the muscles from original EBB from Karbon, that mod is it an ADDON and it is not required for this mod.
Download it Here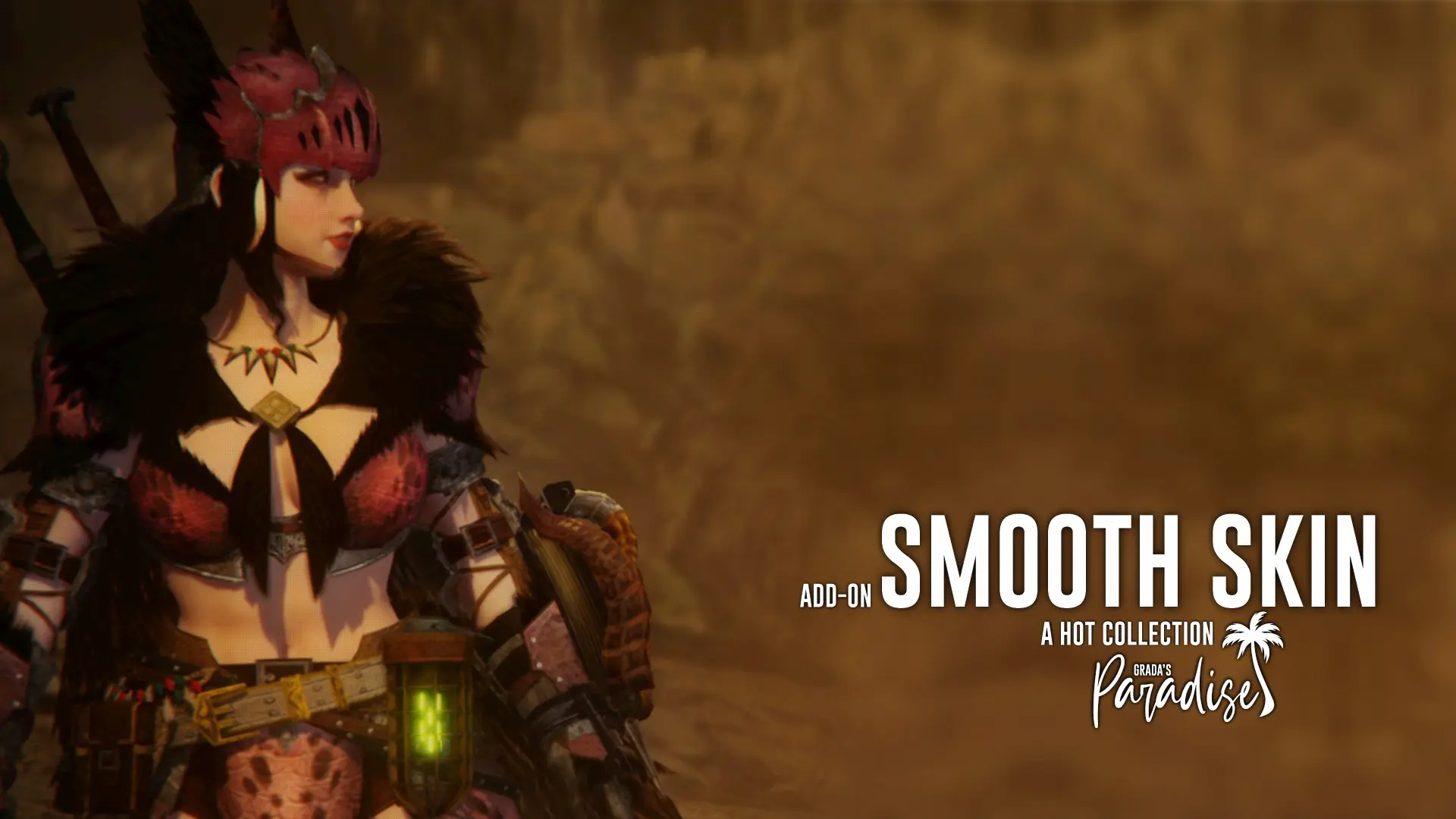 ABOUT THE MOD
Welcome to Grada's Paradise, this is a project of mine to port all or many as possible armors to EBB body shape!
While still maintaining many of vanilla aesthetics but removing some "unnecessary" clothing making the armors a bit more interesting!
This mod ports the base low/high/master-rank Death Stench Armor to the great
Extra Buff Body
from the great modder
Karbon
.
THIS MOD REQUIRES THE ORIGINAL BUFF MOD INSTALLED
Many thanks for Karbon for his INFINITY patience on explain me step by step all the details from how to create the ctc file, so now on all my armors will have full physics! On older releases I needed to chose from armor physics or boob physics, now I can just use both, this Jagras armor is just to first one, unfortunately, I can't add it to the older works since it is not too much optimized, but eventually I will return to it to remake it in my new standard quality.
--//--
IMPORTANT
It may require
Stracker's Loader
, if the mod doesn't show up, try to install it.
TO INSTALLEasy Way:
Use Vortex
Complex Way:
Copy the NativePC folder from this archive into your Monster Hunter World game folder, where the .exe file is located.
TO UNINSTALL
Delete the folder
pl026_0000, 
inside the
NativePC/
pl/
f_equip/

CREDITS
Karbon
 for his great body mod and patience
 AsteriskAmpersand for the import/export tool, the CrAs T MRL3 Editor.
Vuze for
WorldChunkTool
JodoZT for
MHWNoChunk
CrazyT's and AsteriskAmpersand for
BlenderMhwModelImporter
JodoZT's
Better MHW Texture Converter
All members from the Monster Hunter World Modding Community Discord for the patience

TO KNOW MORE ABOUT MY NEXT MODS
Follows me on Twitter or if you want to helps me to continue, I suggest to take a look at my Patreon page



On my Patreon you have access to
WIPs
pics,
direct suggestions
,
decide what will be my next armor
, etc!
But no, I will never lockdown my mods under a paywall, all mods will be free and released on Nexus simultaneous to everyone, no early access or things like that, help me on the Patreon is just like that, help me to continue to work on those armors!