File information
Created by
zStatykz
About this mod
Fluffy, dyeable fox ears complete with physics and wagging tail!
Requirements

Permissions and credits

Changelogs

Donations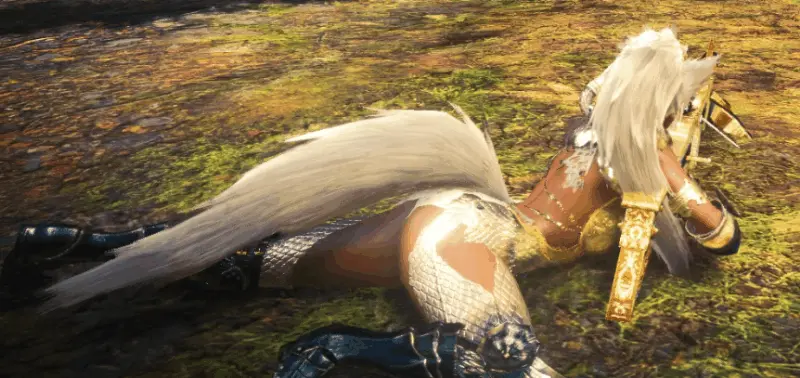 Fluffy fox ears with two tiers of physics, a tail that constantly wags, and dyeable hair to match whatever haircolor you have. 
REPLACES DIREWOLF+ WAIST!
FEATURES
Two-tier physics system on the ears means the main body of the ears move and don't react to wind much, while the tufts of hair follow and react more to wind
Tail uses highly-sensitive physics without going nuts, allowing the tail to continuously react on itself. This gives the appearance of randomized tail wagging. There's also a non-wagging physics file in the model folder if it's too much.
Until the game is completely unchunked and the materials are sorted out, the All-Hairstyles version will be on hold. It's also up to Asterisk whether he's willing to do fix up his scripts for it.
"Why is this a waist piece instead of a helm?" -- I chose the waist because there are a lot of pretty good helm mods and armors out there that are compatible and look good with the ears. By putting it on the waist, you only need to dye the fluff once, it prevents armor clipping with the tail, and mantles do not destroy the tail when equipped.
INSTALLATION
Open the zip folder and copy the nativePC folder inside.
Navigate to your MHW installation folder (where the .exe is located. This is usually in "C:\Program Files (x86)\Steam\steamapps\common\Monster Hunter World").
Paste the nativePC in there.
DISABLE TAIL WAG
Once the mod is installed, navigate to "...\Monster Hunter World\nativePC\pl\f_equip\pl105_0000\wst\mod".
Rename "f_wst105_0000.ctc" to something else like "f_wst105_0000_TailWag.ctc".
Rename "f_wst105_0000_NoWagging.ctc" to "f_wst105_0000.ctc".
ALTERNATE CAT EAR MOD
For a mod a bit smaller, check out this link: 
https://www.nexusmods.com/monsterhunterworld/mods/1941
Super-ultra-major thanks to everyone in the modding discord for all the help and suggestions!
AsteriskAmpersand
for general direction and assisting me with my dumb questions while he's trying to work.
Karbon
for their ctc template and inspiring me to make this ever since I joined the server.
Ice
for finding the difference in Iceborne .ctcs while I was sleeping.
Keegars
for creating an automatic patcher for old .ctcs.
PLEASE DO NOT REDISTRIBUTE, THANKS!