File information
Created by
Grixdale
Virus scan
Some manually verified files
About this mod
Kasumi's Armor with remodeled hood and updated/custom textures for LE2 and LE3
Permissions and credits

Changelogs

Donations
Kasumi Hood Down Casuals for LE2 & LE3

To combat a setting that would arbitrarily add hair and helmets to cut scenes, I teamed up with Kinkojiro of 
EGM Armors for LE2 and LE3 (among other popular things)
 to create a hood-down option of the Kasumi armor for F!Shep.
Both the Casual version and the Fury armor (hood down) are a custom update on the Kasumi armor from EGM Armors in the original trilogy! The Fury outfit's textures have been overhauled to offer crisper cleaner lines in the patterns and completely updated cape and hood model along with custom textures.


LE3 Color Pallet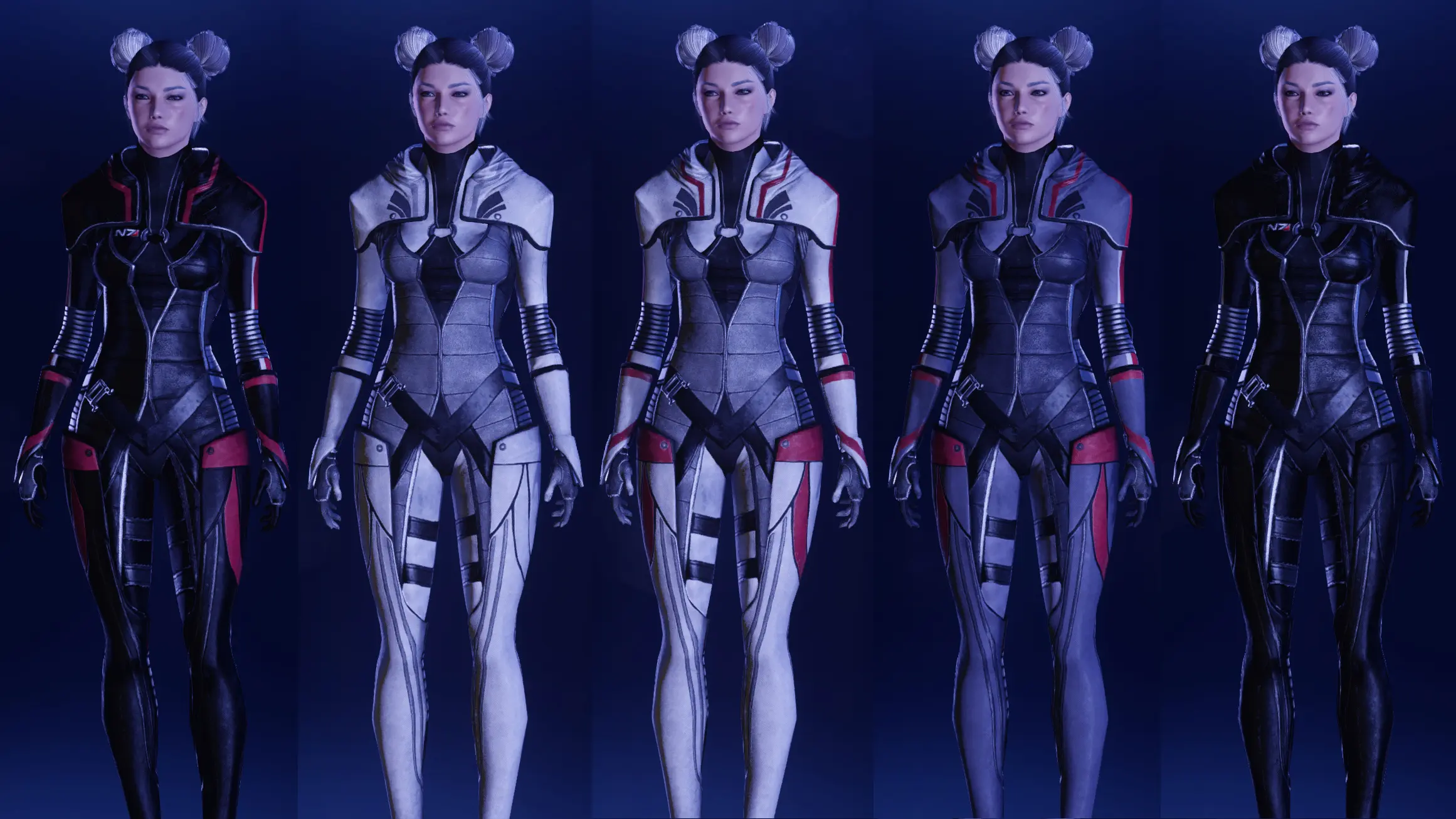 LE2 Color Pallet


How to install:This mod is set up like DLC content so you will need ME3TWEAKS Mod Manager
Open the M3 Mod Manager
Click the download button for the casual armors and choose the manager option.
Select Import Mods
When you are ready, make sure you are set to LE3 and select "Hooded Casuals" from the side bar, click apply mod
Boom you are done!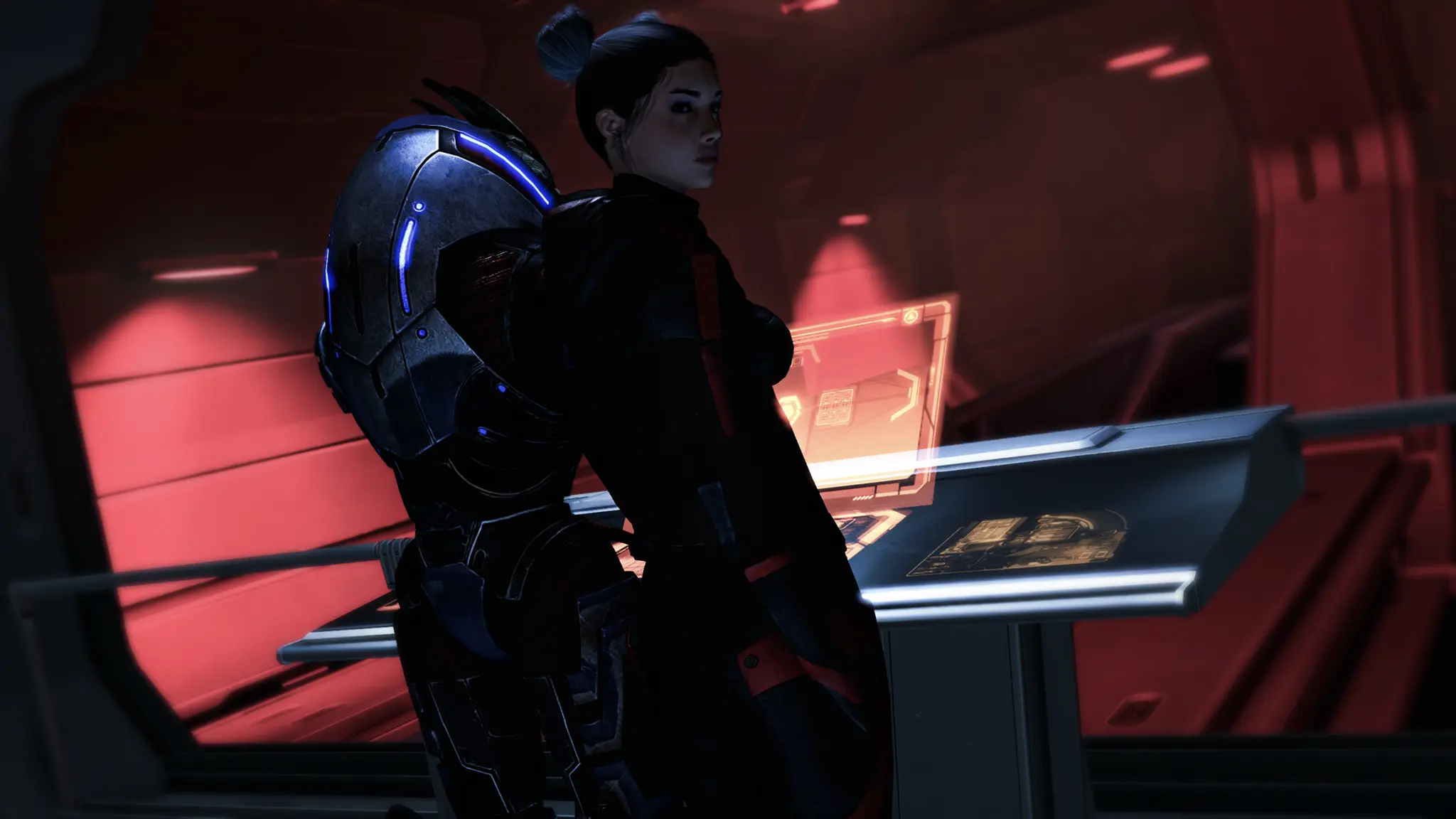 Other Mods shown: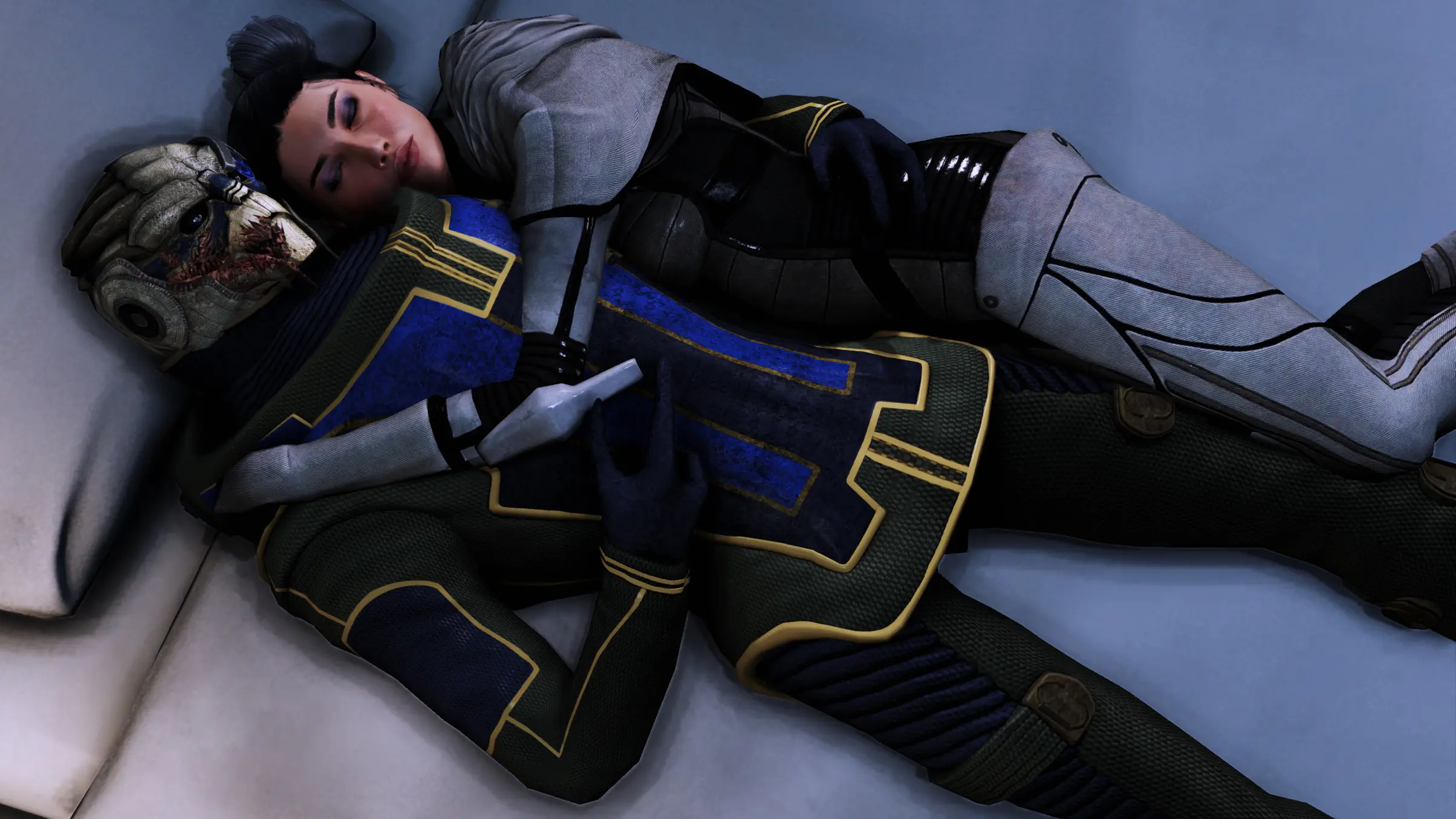 Full armor versions for LE2 and LE3 found here
:  
EGM Armors for LE2 and LE3

The
armor
version (
seen below
) has full tint & pattern capabilities like vanilla armors.
EGM Armors has a full library of armors on offer for LE2 and LE3, be sure to check it out and let me know what you think :D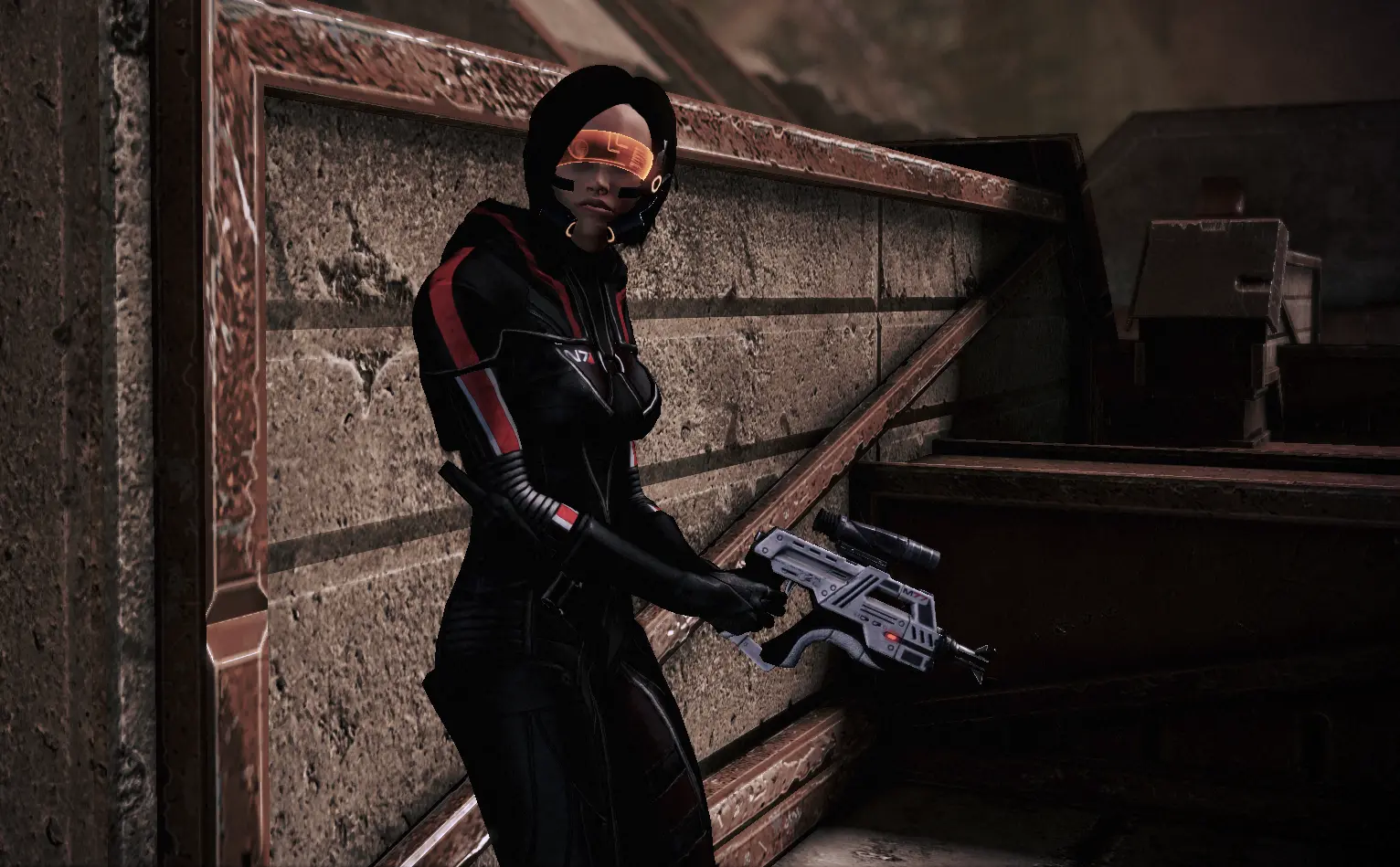 Image by KinkoJiro