Garrus facial traits overhaul
Garrus facial traits overhaul
File information
Created by
Furiosa
About this mod
Overhaul for his facial traits, including skin color, tattos, scars and eyes.
This alternative texture is made by someone who want her Garrus looks more gorgeous, more attractive and much more outstanding beyond other Turians. (Not made by me.)
I'm not able to check this file out (due to my accidentally losing my computer, and my PC that is able to connect to Internet in office is running Ubuntu), and was only authorized to post this file on Nexusmods. However the in-game screenshots look fine.
So if there's any problem using this texture mod, please contact me and I'll ask author for help.
- Update Version 1.1 -
Due to original modder's love, she creates an alternative eyes for Garrus, makes his eyes look like cat eyes.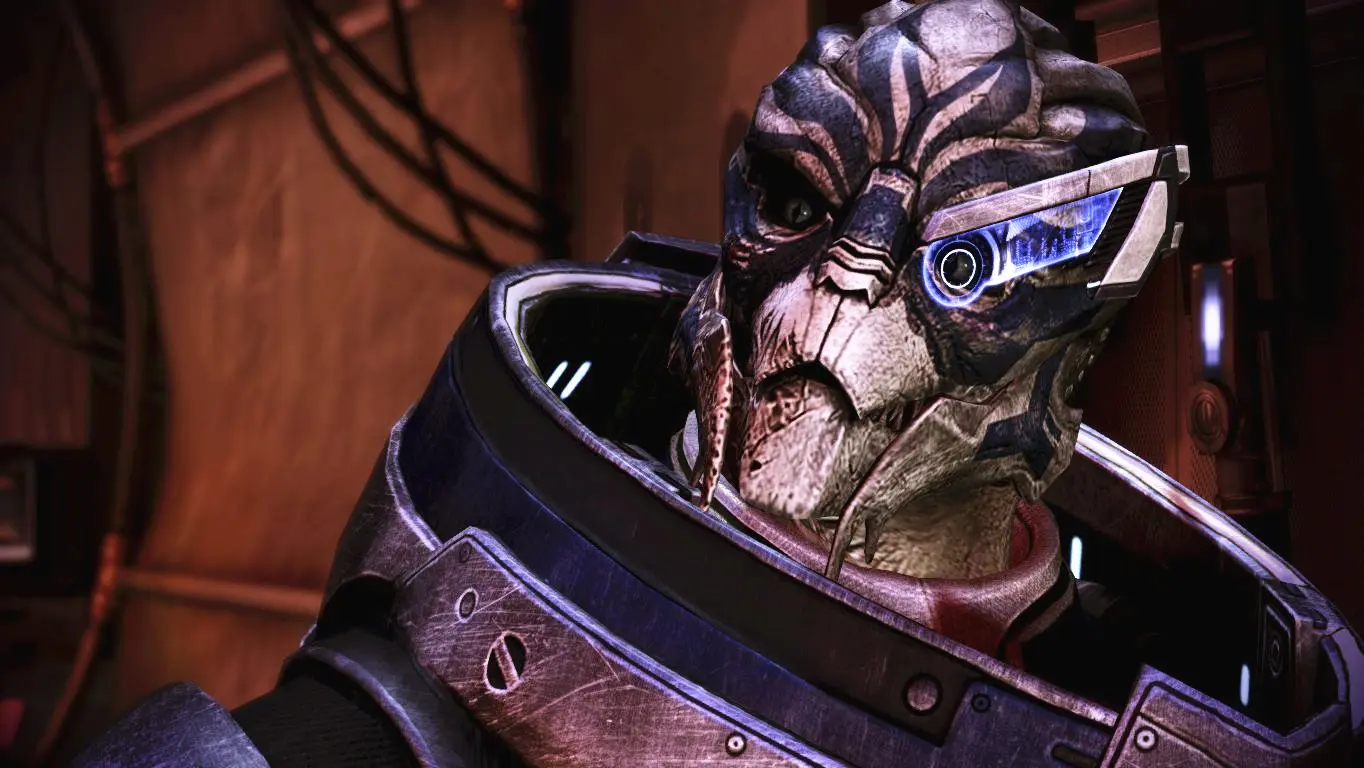 Original posted at Baidu Tieba http://tieba.baidu.com/p/4374298463?pn=34
(While you may need to checkout comment #1136 to see the original image and file info)
Executive producer/ Authorized posting on Nexusmods by 猫在玩尾巴( Furiosa )
Texture modded/created by nOrio26
TPF file packed by 愤怒的鱼干(madhimono)
This facial overhaul was created to make Garrus with better skin color, more and greater facial tattoo and better facial contours.
- Facial color -
The modder considers that his skin color looks too pale in original, so a brighter color is used on this texture.
- Facial tattoo -
With thicker color for all his facial tattoos, additional tattoos on forehead and temples are created, makes him more noble-like beyond most Turians.
- Scars -
The scar on his neck is removed while maintaining most of other scars on face.
Installation:
Texmods or ME3Explorer are both fine. You can check guides on webs for more information.
Special thanks:
Thanks for all the modders that create this texture file.
Thanks for creators of Texmods and ME3Explorer. Without you there won't be this mod for us to enjoy better game.
And thanks all of you reading this description, downloading and using this mod, while tolerating my poor English.