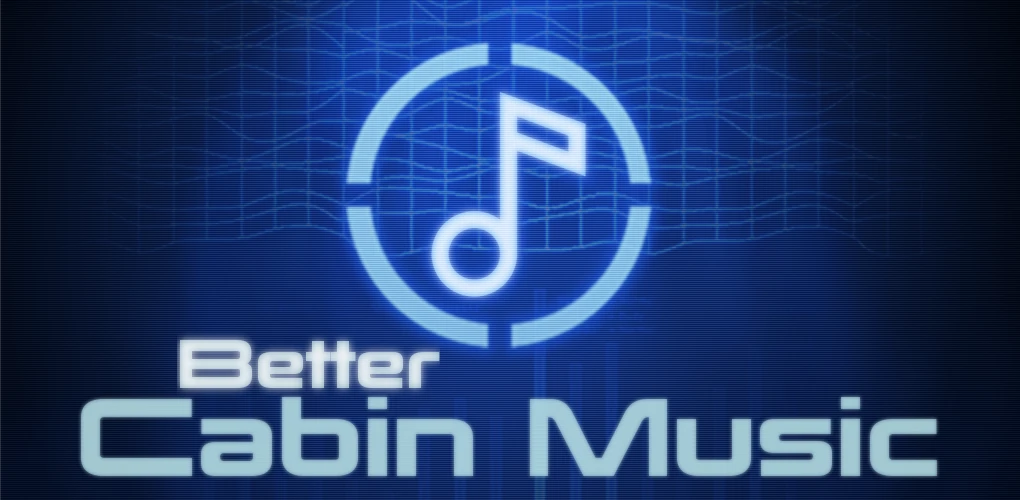 ABOUTBetter Cabin Music (BCM)
is a small mod for
Mass Effect 3
that replaces the vanilla cabin music with themes from ME1 and ME2.
Version 2.0 is a full revamp of the mod from the ground up and implements the following changes:
BCM v2.0 is now a DLC mod
Music track quantity increased from 7 to 10, totaling 60 minutes of cabin music
Tracks are implemented as playlists that contain more than one song
Each track is custom-mixed using music from ME1 and ME2's soundtracks and cutscenes, along with less familiar versions in the game files
Playlists are selected via a shiny, new GUI that includes 10 custom textures
Enjoy the highly-visible easter egg
Please note that BCM contains
my
preferred music. Music is highly-subjective and you may or may not share similar tastes. I will not release customized versions of this mod for other users; I will also not grant permission for others to release altered versions of my files. If you prefer different cabin music, feel free to replace the tracks on your own, but I cannot be of assistance.
INSTALLATION + REQUIREMENTS
Veteran users of my mods know that I include ample documentation in every download. This documentation will answer 99% of user questions,
as long as you read it
. Be aware that reading this description is
not
a substitute for reading the supplied documentation. Key requirements are listed below to help you decide if you want to download the mod.
Replacer. BCM is a music replacer. You will not be able to access the vanilla cabin music when using this mod.
English. BCM is made for English localizations, only. If you use another localization, I cannot guarantee functionality, nor can I provide technical support. Do not ask.
DLL Patcher. BCM requires use of a DLL Patcher so ME3 can load new DLC. If you have DLC mods installed, then you already have this patcher. If not, then it must be downloaded and installed, separately. See the Install Guide for details.
MECHANICS + USAGE
All users of BCM v2.0 should pay close attention to the "Mechanics" section in the Install Guide. This explains how BCM's radio compares to its vanilla counterpart and will avoid confusion. The mod may be installed
at any time
during your playthrough.
COMPATIBILITY + LOCALIZATIONS
BCM is a small mod that is compatible with the majority of other mods for ME3. A couple of quick comments:
For users of my other mods, BCM requires no additional compatibility patches.
BCM is explicitly compatible with Expanded Galaxy Mod (EGM), but requires one custom EGM setting. See the Install Guide for details.
Users should finish reading about compatibility, conflicts, and localizations in relation to my mods,
here
. Modders interested in creating patches or translations for BCM should refer to the
ThaneMOD website
.
CREDITS
BCM is brought to you by
Giftfish
. All music is as credited by BioWare. This mod is not affiliated with or endorsed by BioWare Corp. or Electronic Arts, Inc.
Much appreciation to:
Barddoc1992 and SirCxyrtyx, for feedback, ideas, and mod testing
Kinkojiro, for feedback, troubleshooting, testing, and assistance with EGM compatibility
Orikon and Tarshana, for mod testing
ThaneMOD forum community, for feedback and ideas
ME3Explorer team and community, for making the best modding tool for Mass Effect
BioWare Corporation and Electronic Arts Inc., creators of the Mass Effect franchise
-- BETTER CABIN MUSIC IS A NEXUSMODS EXCLUSIVE. --