The Companions - Juhani 'Artistic Fanart Portraits' Reskin Attempt
The Companions - Juhani 'Artistic Fanart Portraits' Reskin Attempt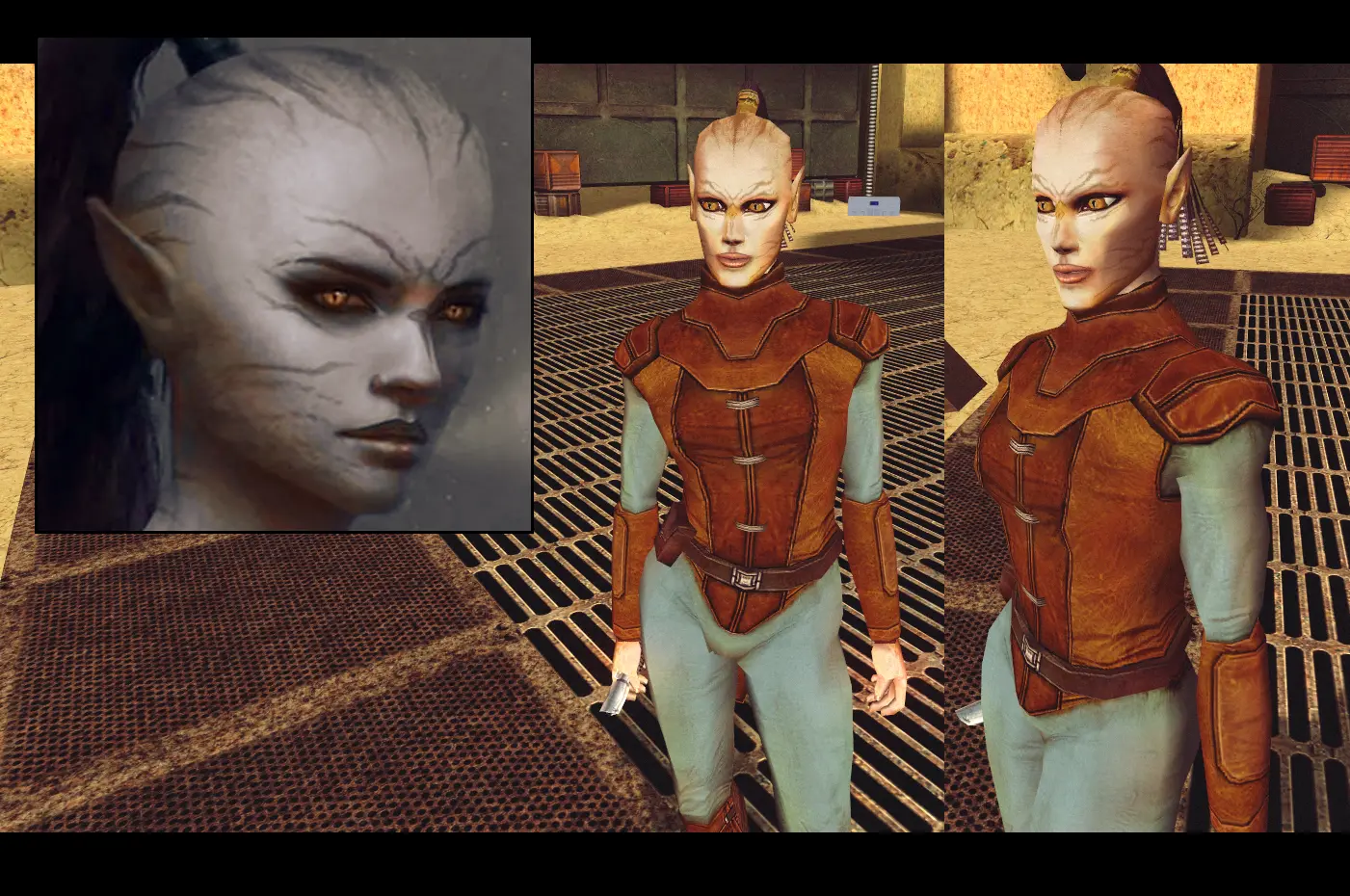 About this image
A as-close-as-it-can-gets reskin attempt of Juhani; based on "Artistic Fanart Portraits [K1] 1.1"- a mod which edited, curated & uploaded by Mutilator57.

[I did some edits to the portrait too -wonder why the difference- specifically the color & the tone to fit my taste. All for personal playthrough].

The portrait itself is extracted from "Juhani (kotor)", an amazing airbrushing art by CorbinHunter.


Juhani; was a Cathar female & a Knight in the Jedi Order during the Jedi Civil War.




[http://starwars.wikia.com/wiki/Juhani]