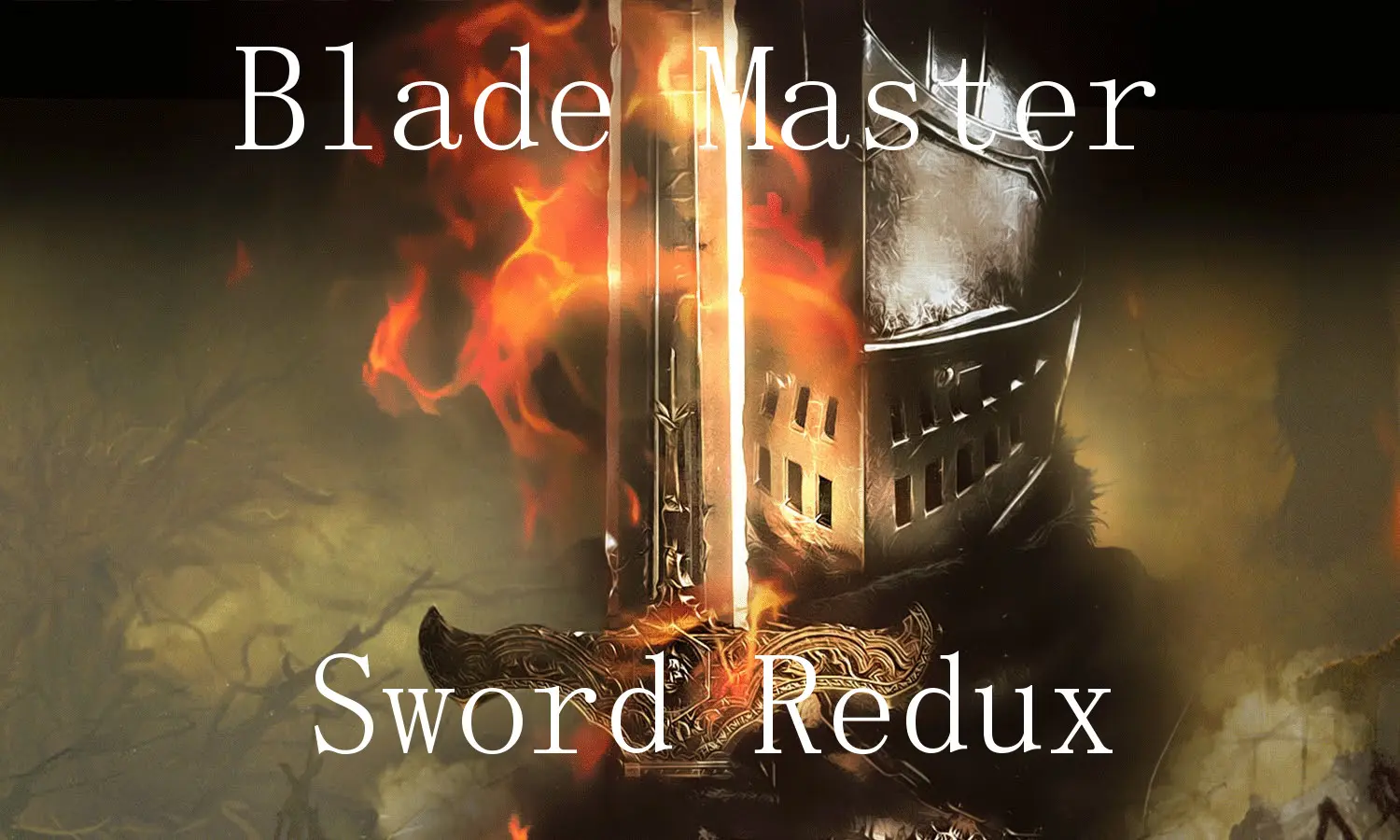 A rebalance and reworking of KCD's swords
Fully compliant with KCD 1.5
Current Version:  1.0
Last Updated:  April 16th, 2018
The purpose of this mod is to implement a standardized, consistent, and coherent system for determining the statistics and functionality of the game's swords.  It determines a sword's stats based on three criteria:
Type:
  Longsword, short sword, hunting sword, saber, etc.
Quality of craftsmanship:
  Poor, Average, Good, Fine, Excellent, Exquisite, and Masterful.
Material:
  Iron, Steel, or Damascus Steel.


Mod Features:
*Base damage is set by weapon type, modified by quality.
*Damage modifiers for attack type are based on weapon type, modified by quality.
*Item health is based on material, modified by quality.
*Defensive value and stat requirements are based on weapon type.
*Swords (excluding unique ones) have been renamed based on these factors:  Average Iron Sword, Fine Steel Longsword, Excellent Damascus Saber, etc.
*Charisma bonus is based on type, quality, and material.
*Swords, as high status symbols, are more expensive than in the vanilla game.
Optional File:
*
A Sorted Inventory
 by HaslamI, updated for use with this mod
Used with his kind permission


Instalation:
*If you do not already ahve one, create a new folder in your KCD game folder called "
Mods
"
*Open the archive and place the folder inside in your Mods folder
Instructions for adding optional "A Sorted Inventory" file to Blade Master Sword Redux:
*Extract "A_Sorted_Inventory_BIO_BMSR" onto your desktop or wherever covenant.
*Open the mod folder for your target mod, either BIO or BMSR (they both use it).
*Move the "Localization" folder from "A_Sorted_Inventory_BIO_BMSR" into the mod folder of your target mod, either BIO or BMSR.
*Overwrite when prompted.
*You're done; play and enjoy!




Blood and Iron Overhaul:  These changes have been incorporated in Blood and Iron Overhaul 1.3.  For older versions of that mod, a version of Blade Master is available in the downloads section.  There are three ways to combine the two mods:


Load Order:  Make sure that Blade Master loads after Blood and Iron overhaul.

Mod Merger:  Give priority to Blade Master's files over those of Blood and iron overhaul.

Manual Merging (Recommended):

*Using 7zip, extract the files from Blade Master's pak file.

*Using 7zip select Blood and Iron Overhaul's pak file and select "Open Archive."

*Drag and drop the "Libs" folder you extracted from BM into the archive for BIO and overwrite.

TROUBLESHOOTING:
Files Not Loading:
  Sometimes the game doesn't implement modded files right away.  This problem seems to have been exacerbated by the 1.4.3 patch.  If you encounter this issue, start a new game and complete the initial dialogue sequence with Henry's mother.  Then quit and reload you save game.  This will often force KCD to reload the game library's files.

Localization File Conflicts:
  If you are using any mod that alters the
Localization/english_xml.pak/ text_ui_items.xml
file, that will cause a conflict. Also, some mods that only alter some files in the english_xml.pak leave redundant files inside even when they are not altered.  If this includes either of these two files, again, you have a conflict.
Manual merging of your english_xml.pak file:
*Using 7zip, extract the english_xml.pak from this mod.
*Right-click on the english_xmk.pak from the LAST mod in your load order and, again with 7zip, choose "open archive" at the top of the pop-up menu that appears.
*Drag the file you extracted from step one and drop it into the new open archive window and confirm the overwrite.
Reporting Issues:
  I check the comments section at least once a day so you can ask any questions you need to there and I will see them.  If I am going to be out of touch for more than a day or two, I will leave a sticky post up top to that effect.  Please refrain from posting in the Bugs section unless you are certain the problem is with BIO itself because you understand and have examined the files.  If there is a bug that I can't fix immediately I will add it to the Bug reports myself.  If you ARE certain feel free top post in the Bug reports directly.
'Your mod sucks and you're a loser' posts are perfectly welcome in the COMMENTS section as well but please be sure to check your spelling and grammar when being abusive so you don't look like a complete ass..


Notes:

Compatibility: 
The following files are altered by Blade Master:
Localization
/english_xml.pak/
text_ui_items.xml
Data
/Libs/Tables/item/
equippable_item.xml
Data
/Libs/Tables/item/
melee_weapon.xml
Data
/Libs/Tables/item/
pickable_item.xml
Data
/Libs/Tables/item/
weapon.xml

Future Plans: 
Once the modding tools are made available and adding new items is easier I will be expanding the number of new weapon variants, allowing for a greater diversity of specific weapon types.  For example, an average quality steel long sword might have a few variants that are designed to be better at stabbing or slashing attacks, heavier or lighter than other versions, etc.
This mod is included in
Blood and Iron Overhaul
which can be found
HERE
.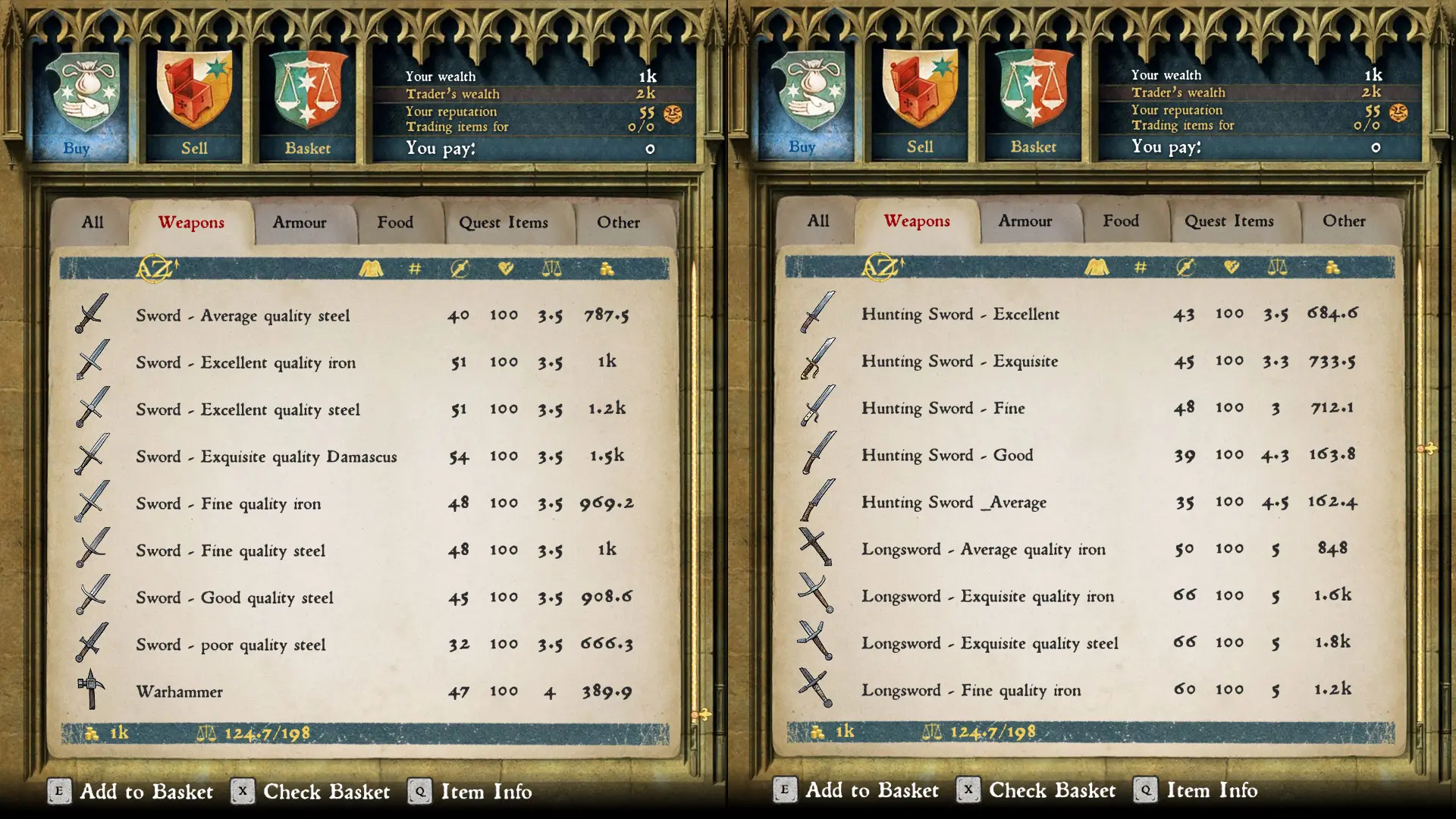 Shameless Plug!
For anyone who still might play these things (I am an old bastard) I have a tabletop rpg
called "
Ashes and Empires
" which you can get in pdf form on
DriveThruRPG

HERE