Attention Elden Ring modders! Community member and YouTuber LeKevDev asked us for a shoutout for his Elden Ring Modathon competition - an event with a prize pool of $1,000. If that peaked your interest, keep on reading to find out how to enter.



A word from event host LeKevDev: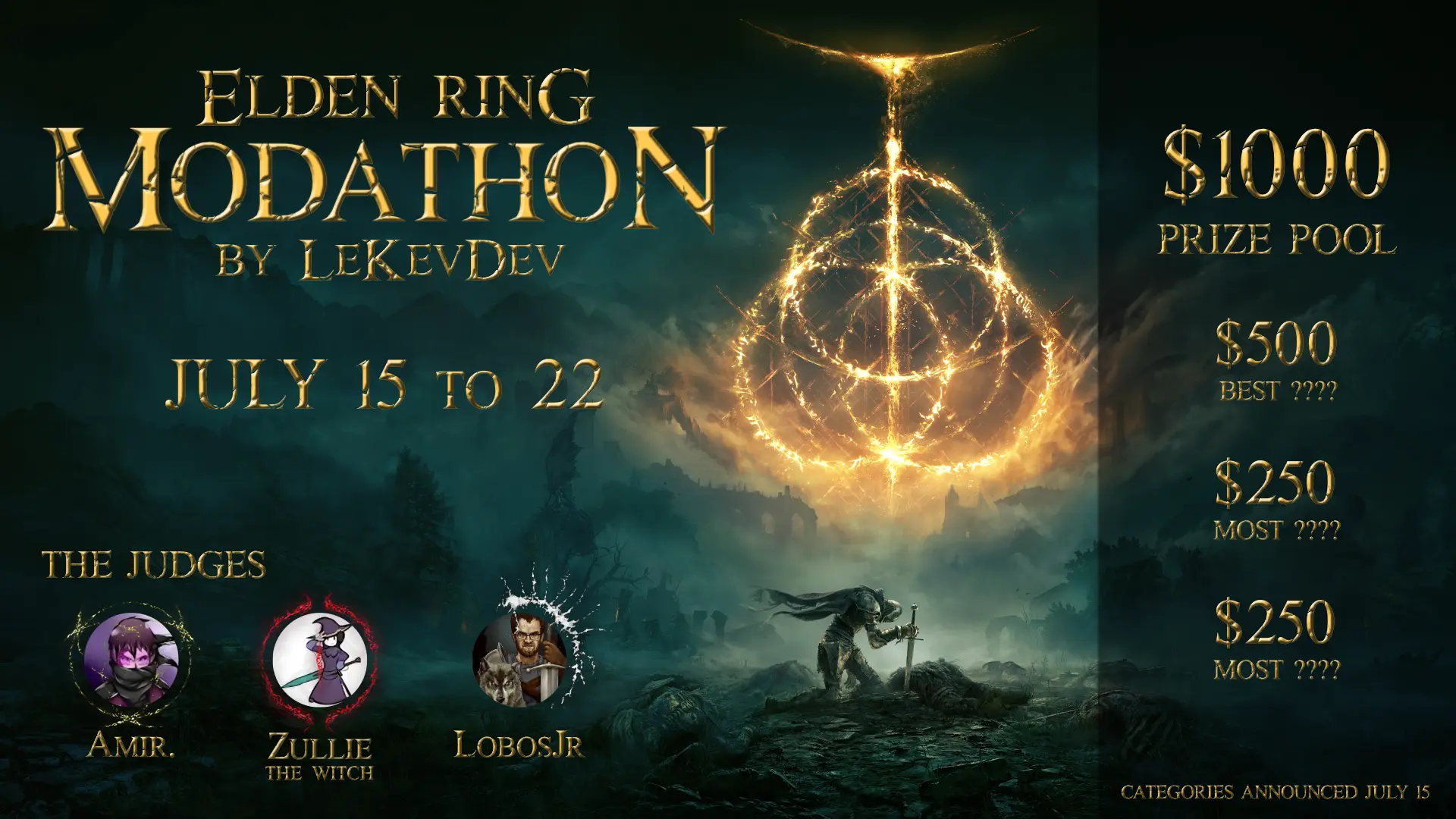 To enter the event and for your chance to win up to $500:
Join LeKevDev's Discord to register for the event and/or use the tag "ER Modathon 2022" on your mods (the tag will only become available when the event launches, 15 July!)
The mods will be judged by a jury, for more details please refer to the announcements and updates in LeKevDev's Discord server.




We wish all participants and observers all the best! Thank you to LeKevDev for running this event. We're excitedly looking forward to seeing some amazing mods for Elden Ring coming out of this!