It's May and that means the annual Morrowind Modathon is back to celebrate the 17th anniversary of The Elder Scrolls III: Morrowind - and this time around there are not only achievements waiting to be unlocked but also a huge number of keys for AAA and indie games to be won! Last year's Modathon sparked the creation of many new and exciting Morrowind mods and we are all looking forward to seeing what our community will come up with this year.

The event will be running for one month - from 1st May until 1st June 2019 - and everyone is invited to participate: simply publish a mod for Morrowind and mark it with the Modathon 2019 tag.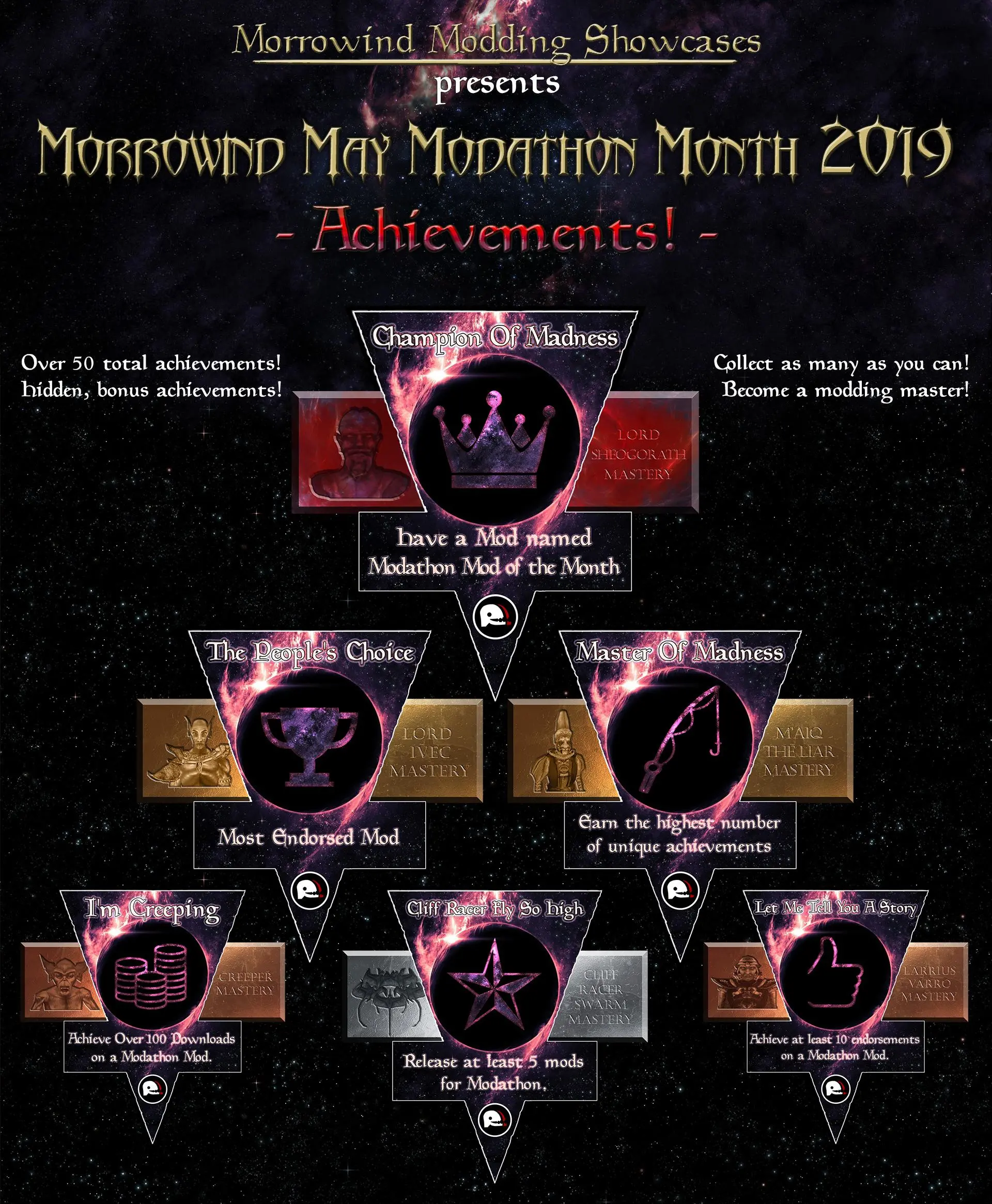 Every week, between two and three participating mod authors will be selected at random and awarded a game key for an AAA or indie game.

But that is not all, the grand prize of ~8 game keys (depending on a potential tie) will be awarded to the "Modathon mod of the month" which will be decided upon by a secret jury based on a number of criteria and even the two runners-up will be getting 3 and 5 game keys respectively.

All prizes are being given out by the Modathon host darkelfguy who also runs the YouTube channel Morrowind Modding Showcases. Learn more about the event rules and prizes in the official announcement thread.

Keep an eye on our social media channels (Facebook and Twitter) as well as the Morrowind mod section for updates and, of course, new, spectacular mods! 

With that being said, here's the man himself with a few words to launch the Modathon madness:



Best of luck to all participants and happy modding!