In celebration of our new site design, we have teamed up with GOG.com, CORSAIR, MSI, and PCMasterRace to share our love for PC gaming worldwide through a massive giveaway! Before we get into the juicy details though, I wanted to take a quick trip down memory lane and look at some of the previous designs we've used at Nexus Mods before reaching this point.

Since its initial founding in 2001, Nexus Mods has been through many incarnations. It all started with Morrowind Chronicles, a fansite for Morrowind and its sister site, Morrowind Mod Library (Dark0ne's first attempt at a proper mod hosting solution for Morrowind fans).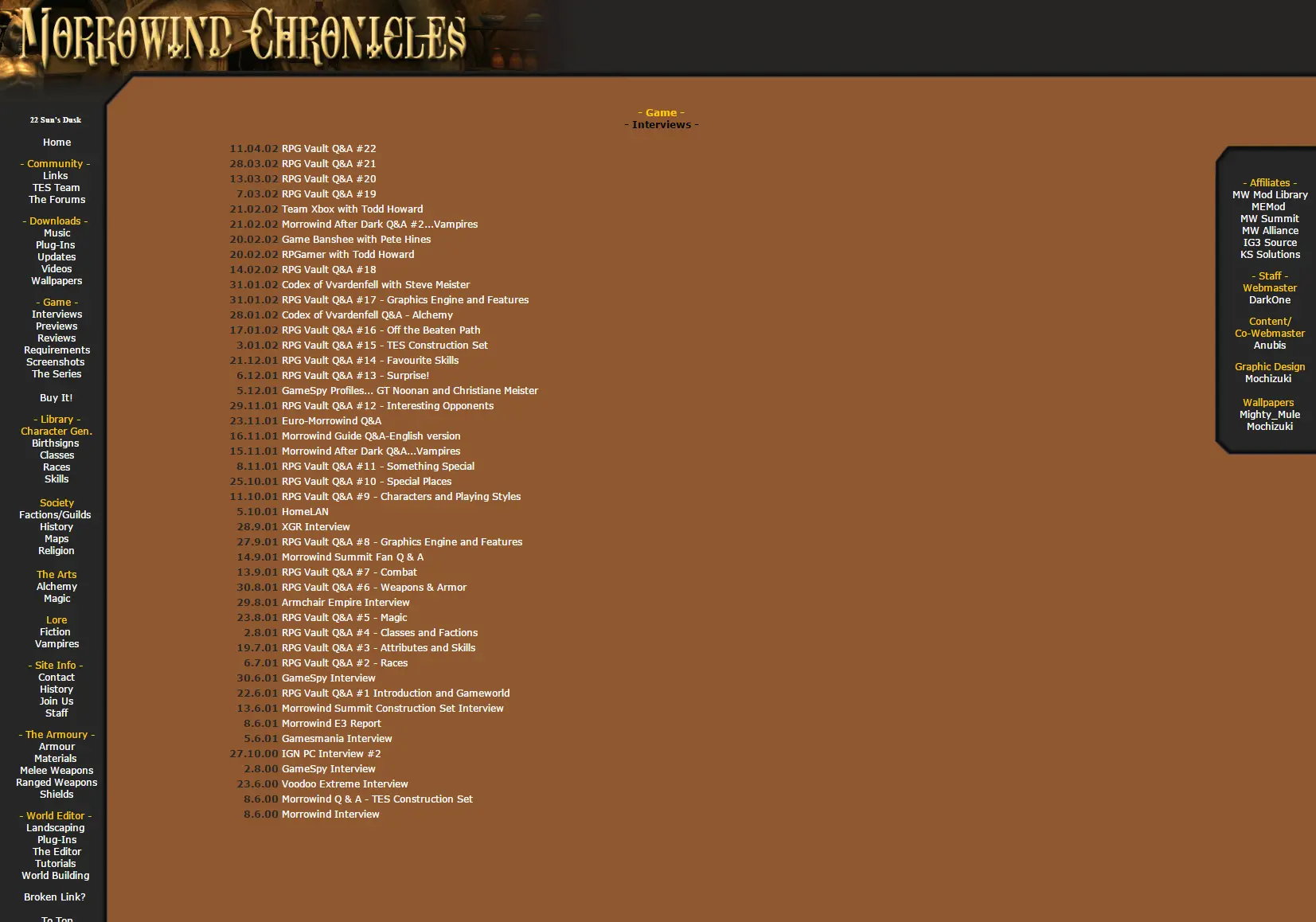 Morrowind Chronicles in its earliest days. Launched six months before the release of Morrowind in 2002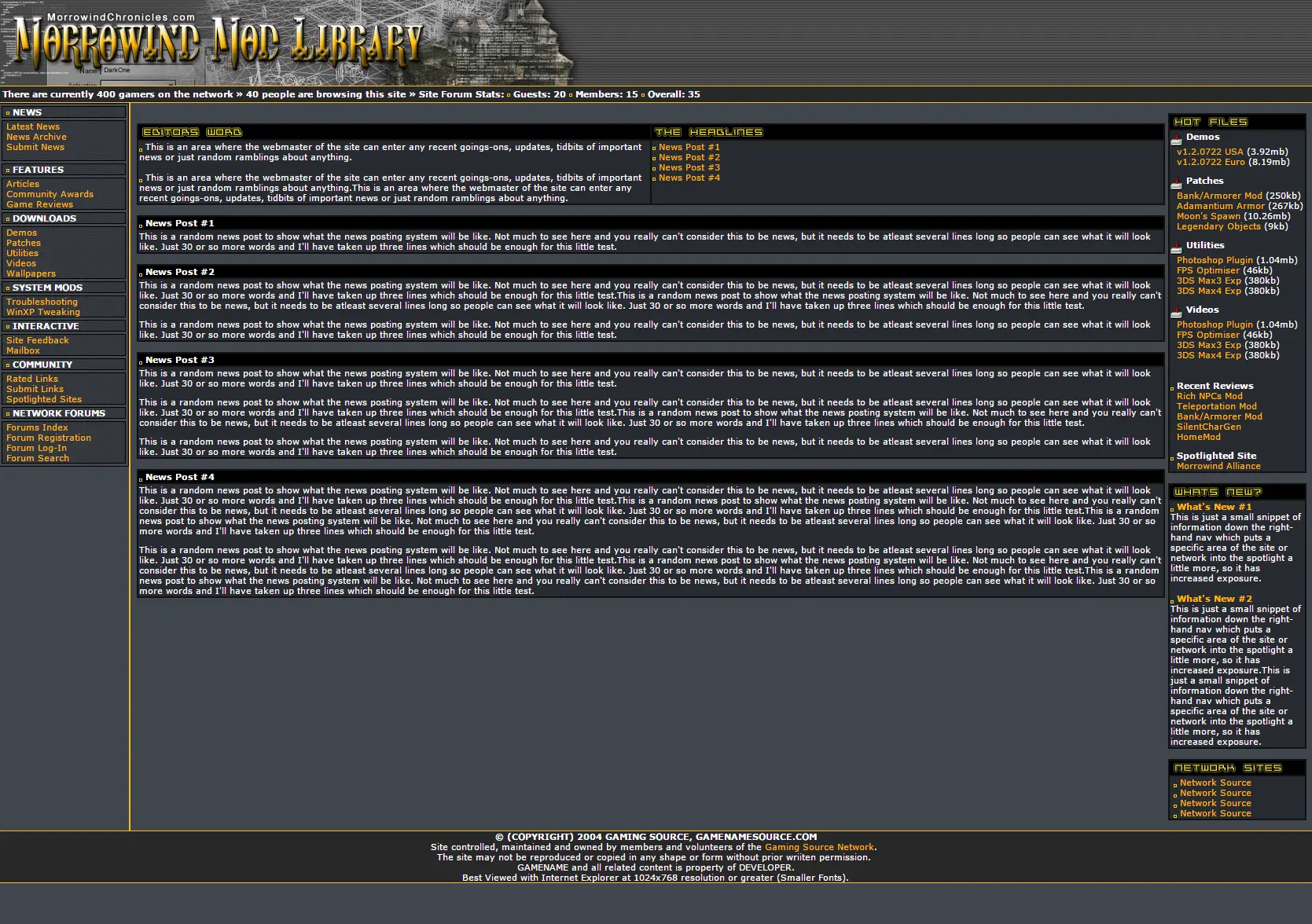 Morrowind Mod Library was an extension of MWChronicles, specifically for hosting Morrowind mods.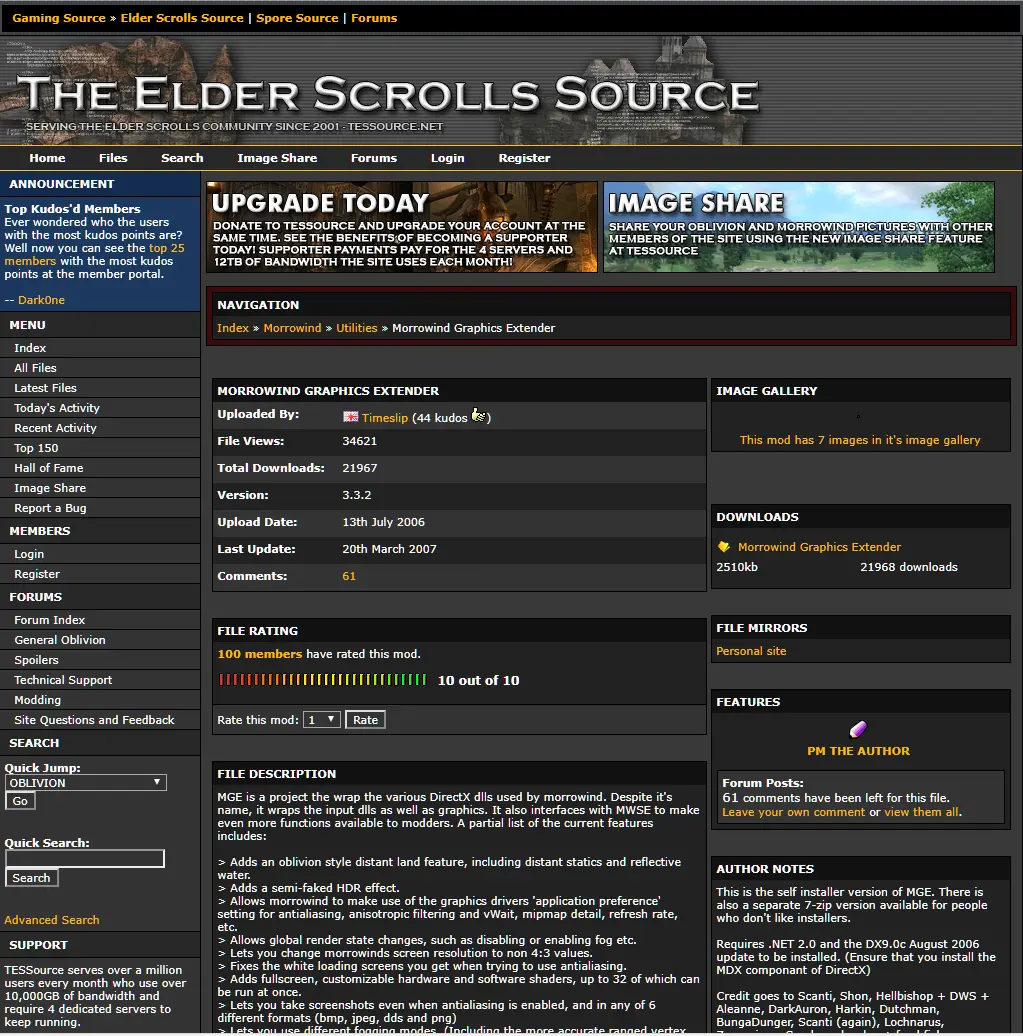 With the announcement of Oblivion, Morrowind Mod Library became TESSource with a new design (Robin's favorite, apparently!)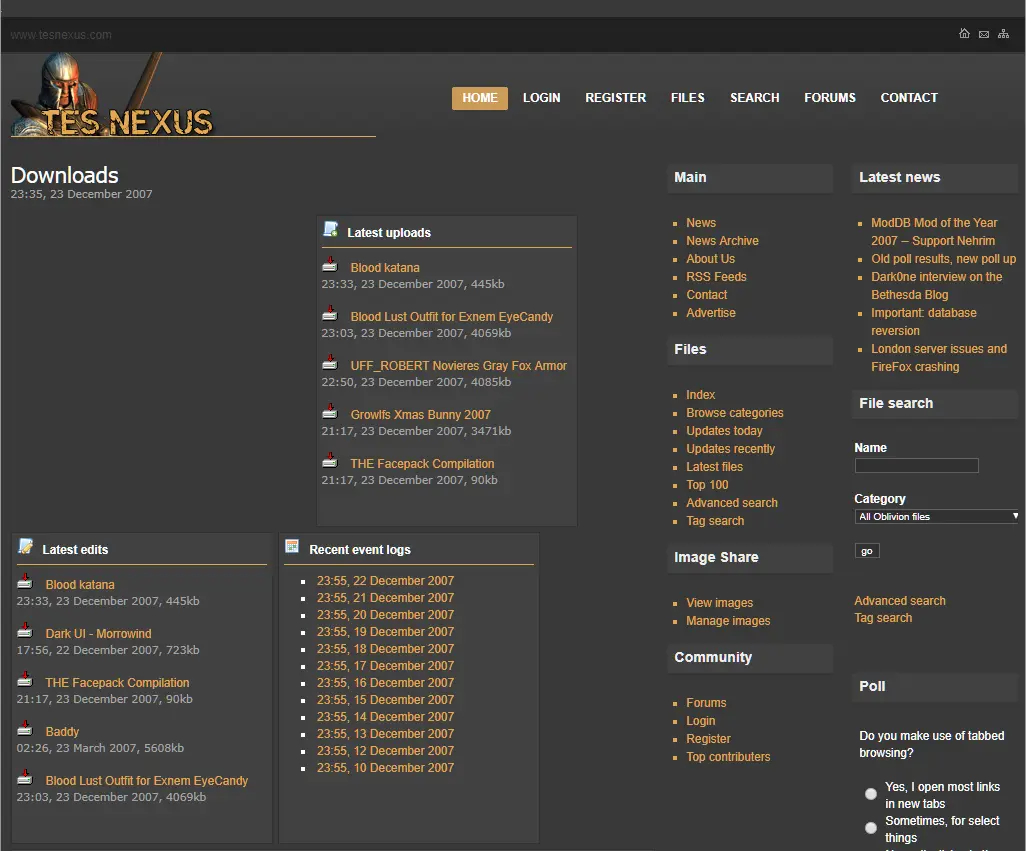 Robin relinquished his role at the Gaming Source network and rebranded TESSource to TESNexus in 2007



Finally, in 2012, TESNexus was rebranded as Nexus Mods as our scope went well beyond mods for The Elder Scrolls series.

Throughout all the various names and aesthetics of this site, our community has always been a driving force in our success. It is your passion and dedication that keeps us going and allows us to continue growing. Which brings me to the point of this little stroll down memory lane!

As I mentioned at the start, we have joined forces with some great companies in the gaming world to bring you a chance to win some incredible loot. We feel we've picked companies that shared a similar mindset to our own.

The folks over at GOG.com were immediately on board with this celebration. Modding wouldn't be possible without the freedom to do what you want with the games you own, and it's a great way to get involved and explore your passion for gaming. That's a principle both GOG and Nexus Mods very firmly believe in. This includes modding it to the teeth, of course!

GOG has been kind enough to throw in over $3000 worth of games, with keys for:


Divinity: Original Sin 2
Stardew Valley
Divinity: Original Sin
Starbound
Neverwinter Nights

110 winners will each win a key for one of the games listed above. The folks at GOG.com have also asked us to pass along a message as well: "From all of us to you: stay great, stay passionate, and keep modding on! <3"

Similarly, CORSAIR and MSI were both excited to work with us and have made offerings that are more than generous.

CORSAIR is offering a full peripheral set consisting of the following:


K95 RGB Platinum Mechanical Keyboard
Glaive Gaming Mouse
MM800 RGB Gaming Mouse Pad
Void Pro Gaming Headset
ST100 Headset Stand

1 winner will win the full set listed above so they can kit out their desk with the latest and greatest Corsair has to offer.

MSI, on the other hand, wants to help bring your system into the modern age with a few serious hardware upgrades:


GeForce GTX 1070 TI TITANIUM 8G Graphics Card
X299 TOMAHAWK ARCTIC Motherboard
Z370 GAMING PRO CARBON AC Motherboard

3 winners will win one of the components listed above.

Finally, we have decided to host the event on the PCMasterRace subreddit to reach an even bigger audience of PC gaming enthusiasts. Modding is a hobby with its roots dating back to some of the earliest PC games. While the use of mods has recently opened up to other platforms, on no other platform can you dig into a game's engine and bend it to your will like you can on the PC, and the PCMasterRace subreddit is chock full of posts that elevate our favorite platform.

This is more than just a celebration of our new design. It is a celebration of modding and PC gaming as well!

Thank you for all your support over the years. We look forward to providing a place to share and discuss mods for many more years to come.

Head on over, between now and Sunday, Dec. 3rd, and enter the contest for your shot at some glorious prizes!