GTA 4 - Beautification Project - Graphics Overhaul
GTA 4 - Beautification Project - Graphics Overhaul
File information
Created by
MayheM7
About this mod
GTA 4 - Beautification Project - Graphics Overhaul: Custom ReShade & custom render settings for natural lighting
*** NOTE: If you see broken icons instead of images, you can fix it by clicking the small "Not secure"-icon in front of the site address bar in your browser, and select "Site settings". Under Permissions, set "Insecure content" to "Allow". This just allows SSL sites, like Nexus, to show images from non-SSL sites. Google Chrome recently changed it's default setting to "Block" instead of "Allow", which makes no sense. It causes multiple sites, including the Nexus, to show broken icons instead of images. ***




GTA 4 Beautification Project
(
www.skyrim-beautification-project.com/gta4/
)
Natural and less brown-ish lighting
Works for both:
Standard Edition
with/without DLCs & The
Complete Edition
This page only contains the ReShade/Render settings
Visit
GTA 4 Beautification Project
 for the complete guide
Version 1.1
Graphics Overhaul:
This is a custom ReShade, with modified render settings for much better lighting, AA, reflection and MXAO.
It works for both GTA 4 & GTA 4: Episodes from Liberty City. 
And GTA IV - Complete Edition.
      Original Graphics                                                                                        GTA4BP Graphics Overhaul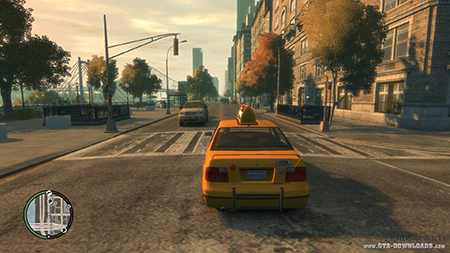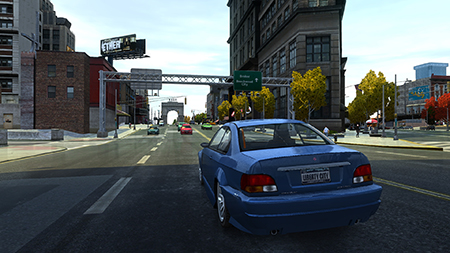 Note:

If the game runs fine, but looks messed up (Black sky, missing UI), just press the End key, and click "Reload".
Wait 2-3 seconds and everything will look just fine.
Note for Windows 10: (PLEASE READ)
The Creators update for Windows 10 introduced a wide variety of problems, especially for custom shaders.
If you encounter problems like messed-up graphics or extreme slowdowns, then read how to fix it here: (
LINK
)
*Follow the steps in number 4.
If it still doesn't work:
Then Windows 10 is somehow still blocking the custom shader (ReShade). Search Google for alternative ways of forcing Windows 10 into accepting custom d3d files.
If you can't get it working no matter what:
Just delete "d3d9.dll", "d3d9.ini" and "Reshade.ini", but leave everything else. This will disable the shaders (AA, MXAO & bloom), but it will keep the natural colors and lighting.
This works on any system and any version of Windows.