File information
Created by
3jiou
About this mod
This is a reworked version of my Cataclysm mod, which includes 3 new masteries, tons of new items and blueprints, affixes for epic and legendary items, and more.
Permissions and credits

Changelogs

Donations
This is my new mod that I'm working on. It's playable, but in an early stage of development, many classes, skills, items, etc are not added yet..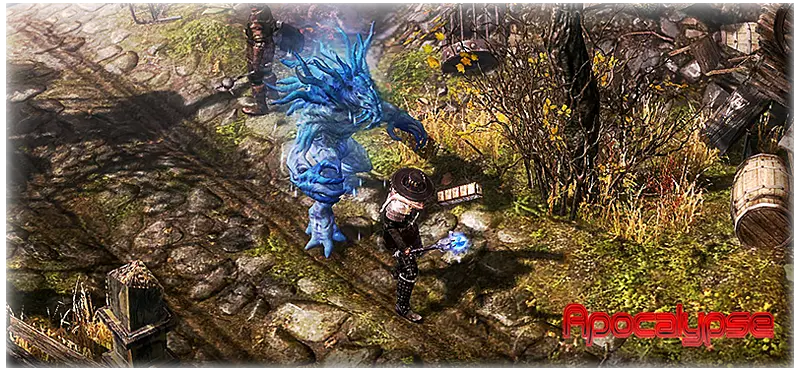 New classesStalkerMaleficarThaumaturgeGrove Keeper
Paragon
Skills and Leveling


The player gains 5 skill points at level 2, 4 skill points at level 3, the rest is the same as vanilla.
I tried to organize skills and modifiers differently that in vanilla. When the player picks a custom class, there are 2 passive skills on the bottom left corner of the skills window that will unlock corresponding active/passive skills. Each active skill from your specialization has 4 modifiers that will affect the base skill, empovering it, providing additional effects, or changing it in any other way. All passive and active specialization skills gain additional effects at ranks 10 and 20. There are also 2 active skills that require both key skills to unlock and gain additional effects at each 5th rank.

Gameplay changes


Regular mobs, champions, and heroes density dynamically changes from x1 to x2. Their loot tables are unchanged to avoid conflicts when Crate adds new items. Instead, heroes, champions, bosses, and rarely regular mobs, will drop a new item called 
Mysterious Locker
, which in turn drops various items when you use it, such as crafting materials, augments, custom components and blueprints, and items with affixes for newly added classes.
Bosses and heroes drop special reagents that can be used to craft unique items, or can be exchanged at Alex in Devil's Crossing for random powerful items.
Devil's Crossing quartermaster offers multiple components to enhance custom masteries.
Stephen Skinner offers various epic and legendary items after you complete Family Crisis quest.
I'll be adding more info as time permits...
Installation


Extract somewhere and move 'apocalypse' folder to .../Grim Dawn/mods/, launch Grim Dawn, click Custom Game and select apocalypse ~ world001.map, create a new character and have fun.

Ashes of Malmouth is required to play this mod.
From v0.6 and higher Forgotten Gods is also required to play this mod.
Contacts


Have a question or suggestion? Join
Apocalypse Discord server
.
Special thanks to contributors:
Kristensen (Discord)
Schatten
 (Discord)
graffin (Discord)
Lestatdark (Discord)
kendar667 (Nexus)
Michael Grant (?)
Rafiqul Islam (?)
Credits:
Alexander Ossipov
Epic Senses
Miguel Johnson