File information
Created by
ZION
About this mod
I use this FM 2019 tactic when playing against superior teams and I'm the underdog. It's fluid but essentially defensive.
Worried about losing or suffering too many goals? The team you are about to play plays at home and is obviously superior to you? Even you do not like reloading the game when you lose or draw because you seem to cheat?
So maybe I have the form for you: 5-1-2-2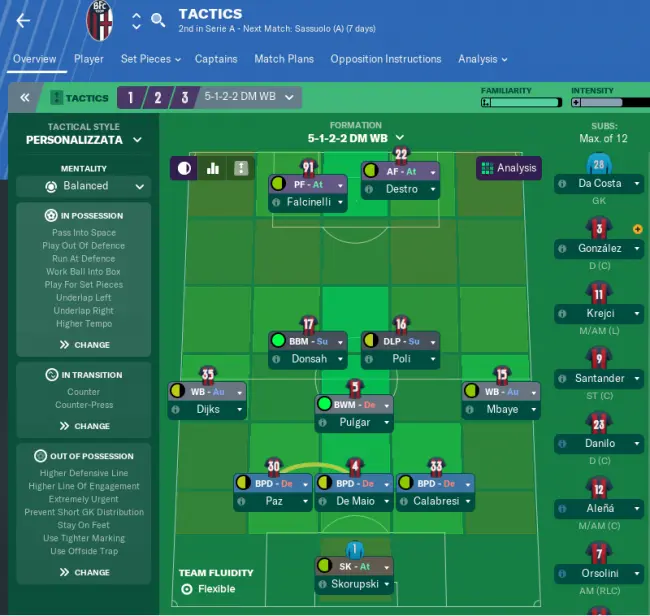 This tactic is functional, difficult to penetrate and implements a fluid, non-defensive game.
It's one of the three modules I use in my league, along with  "
Allegri Style
" and "
4-2-3-1 Attack
" which you can find in the tactics download section. With these three tactics I am getting the following results: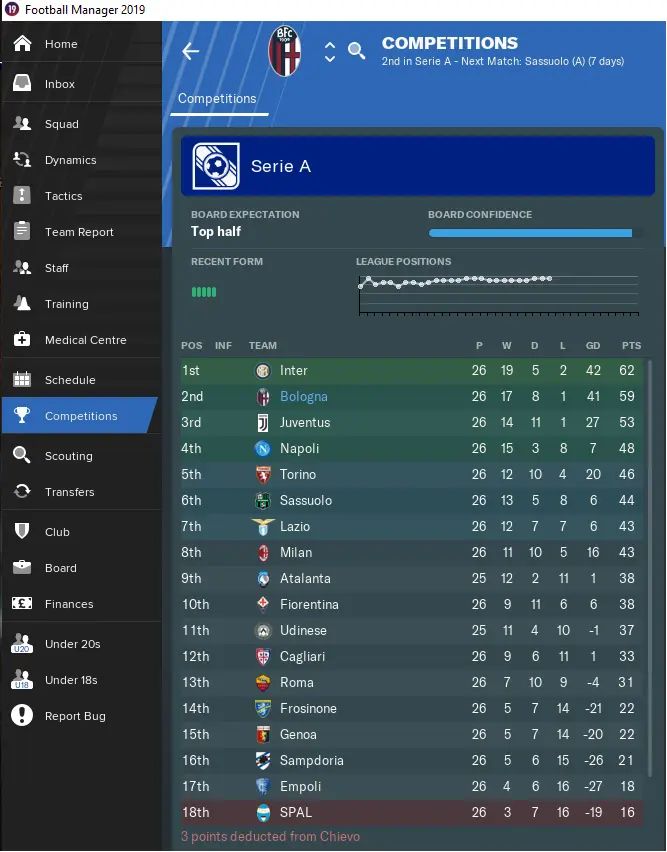 Here are the roles:
GK: sweeper keeper / attack, standard pressing
DCL / DC / DCR: Ball playing defense / defend, standard pressing, mark tighter, ease off tackles standard passing, dribble less, shoot less often
WBR / WBL: Wing back / car, standard pressing, run with ball, more drift, take less, take more risk
DM: Ball winning midfielder / defend, mark tighter, shorter passing
MCL: Box to box / support, get more forward, run more with ball, take more time, take more risk
MCR: Deep lying playmaker / support, run wide with ball, shorter passing
STCL: Pressing forward / attack, more direct passing, take more risk
STCR: Advanced forward / attack, more direct passing, take more risk
it is a "defensive" module.
Very good also to make the turnover to the players. Remember that my tactics are designed for middle-class teams, for all those who want to grow the favorite team and bring it to the top of international football: D
So far, everything is working well.
Good FM everyone!