Jessie - 2B Reincarnation Cosplay
Jessie - 2B Reincarnation Cosplay
File information
Created by
MonkeyMan Mods
About this mod
Jessie gets to dress up as 2B in her Nier Reincarnation costume. Available with and without her eye cover and hair mod.
Permissions and credits

Changelogs
Jessie dressed in a gorgeous 2B costume from the limited edition cross over for Nier Reincarnation. It includes the dress, sleeves, boots, eye cover and hair color. There are also versions available to download without the eye cover and hair color if your prefer.
*This mod is for the NPC version of Jessie in the game. There are no additional requirements and everything is self contained. It will replace all of Jessie's outfits and change her hair color (unless you choose the no-hair-color version.)*
To install unzip the .7z file and drop the .pak into your ~mods folder.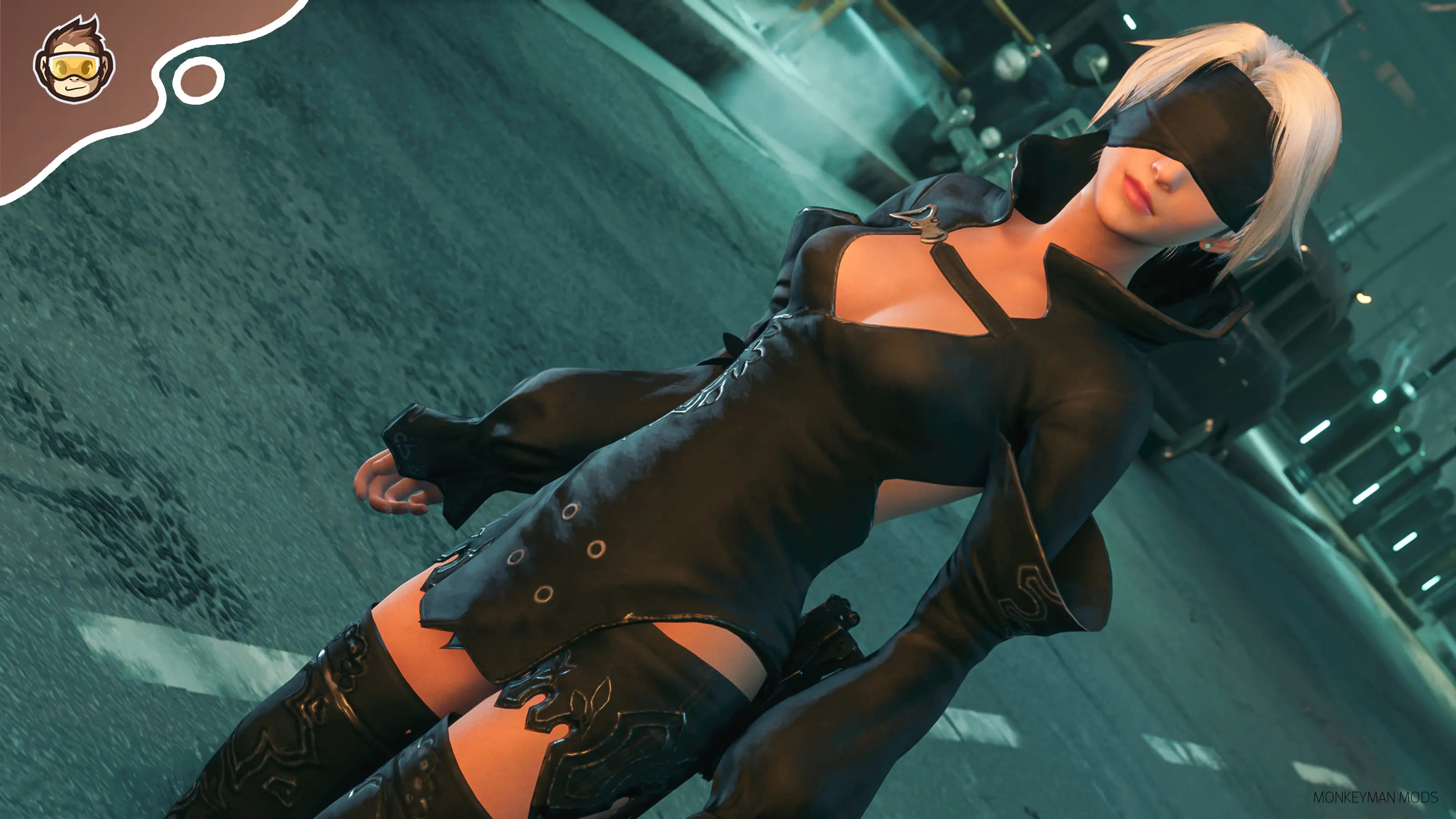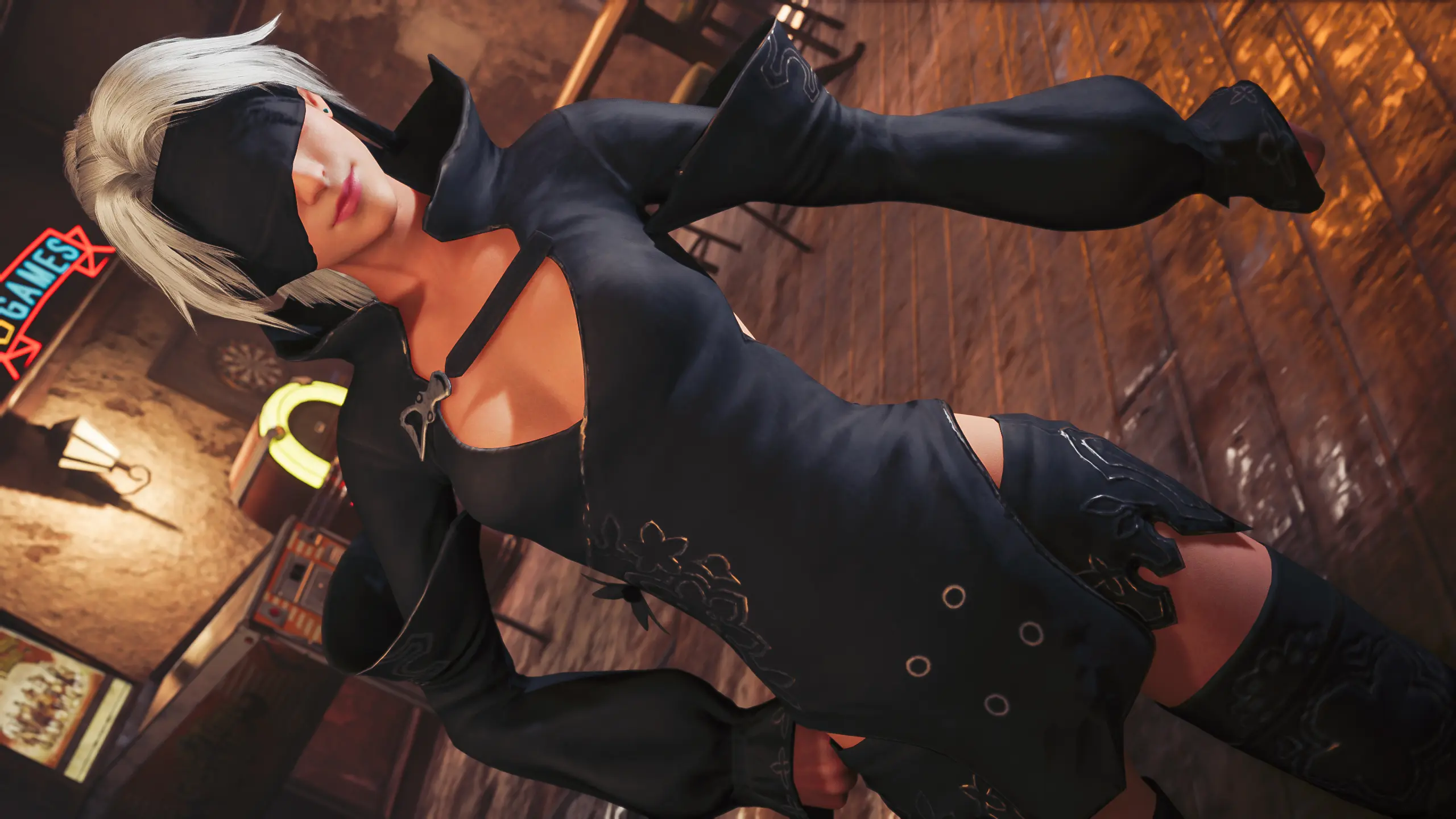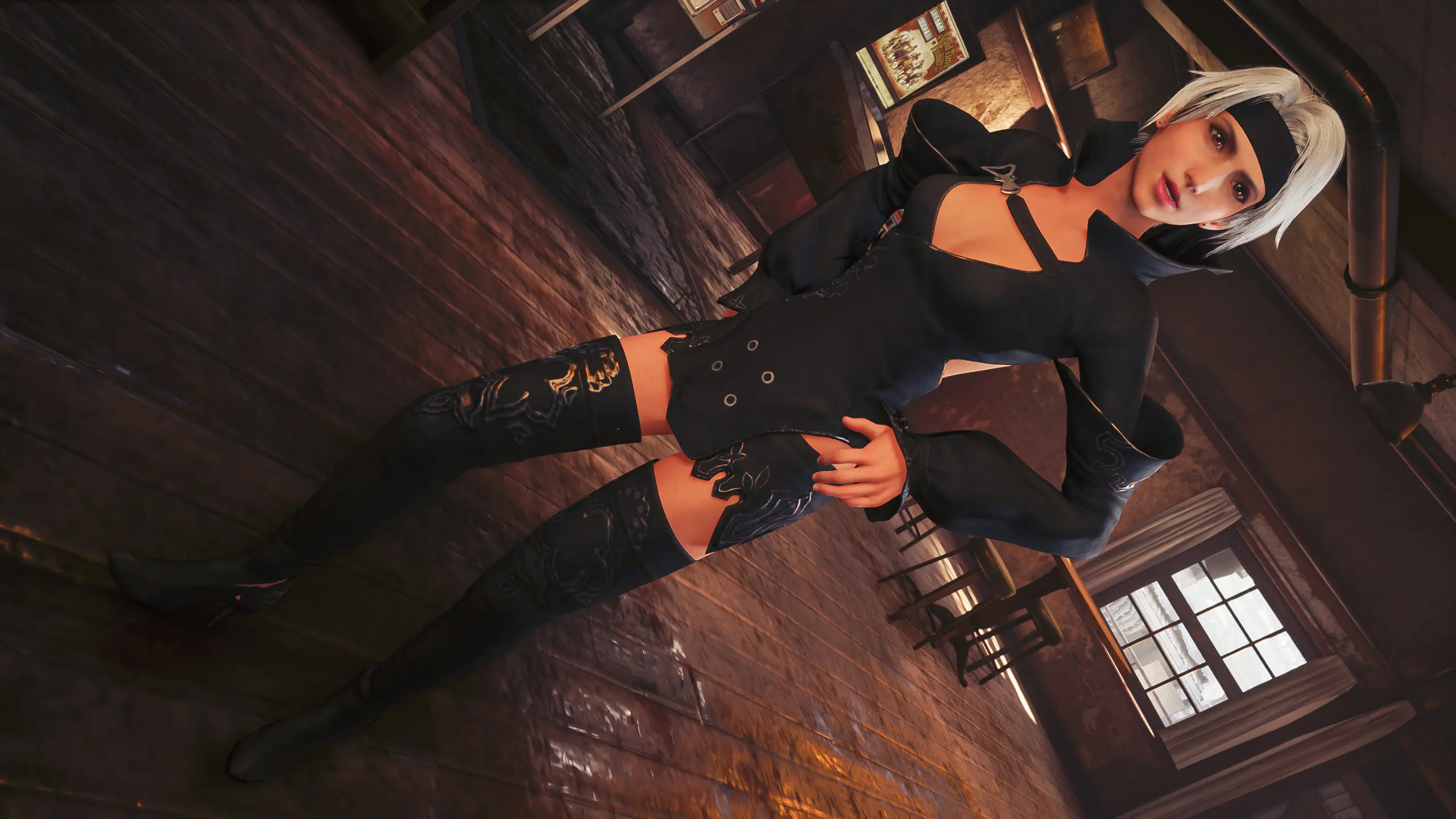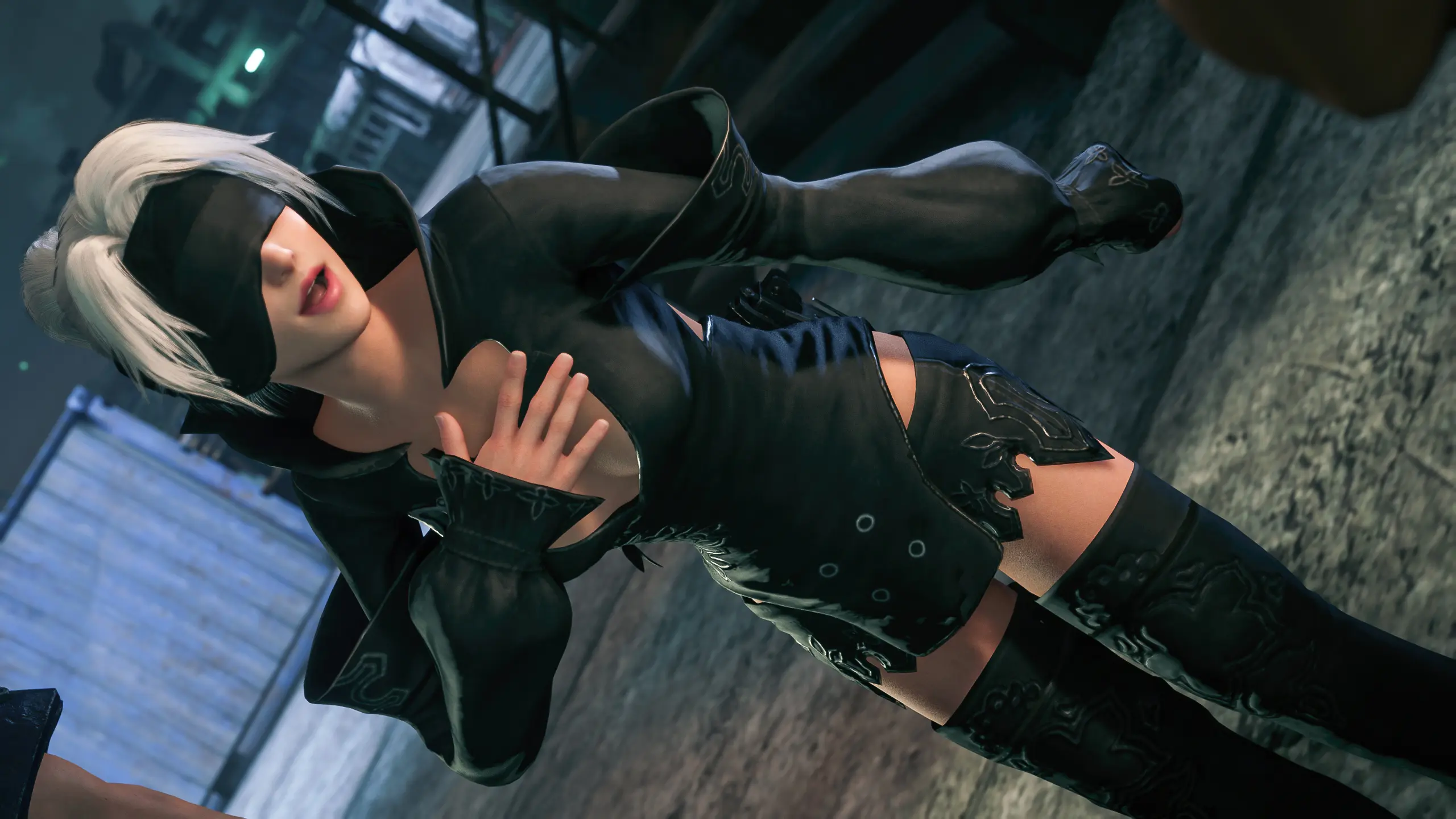 Thanks to Axel Firestorm for his great Jessie figure:
https://www.nexusmods.com/finalfantasy7remake/mods/857
Costume model by SokuRabbit and licensed through renderhub
https://www.renderhub.com/sokurabbit/2b-for-genesis-8-and-8-1-female