Aerith - Sailor Moon Cosplay
Aerith - Sailor Moon Cosplay
File information
Created by
MonkeyMan Mods
About this mod
Aerith dresses as Sailor Moon in this cosplay mod
Requirements

Permissions and credits

Changelogs
Aerith looks amazing dressed as Sailor Moon. It really kinda suits her. Includes body suit, skirt, gloves, boots, tiara, choker and earrings.
This mod replaces Aerith's standard outfit so there is no need to use any other mods. Optionally you may want to use a blond hair mod for Aerith to give her the full Sailor Moon look. In the screenshots the following hair color mod was used: 
https://www.nexusmods.com/finalfantasy7remake/mods/104


*Note* Due to the shape of the skirt and how it fans out at the sides then there will be occasions where it clips with hands or with other stuff, I have tried to shape it to minimize this where possible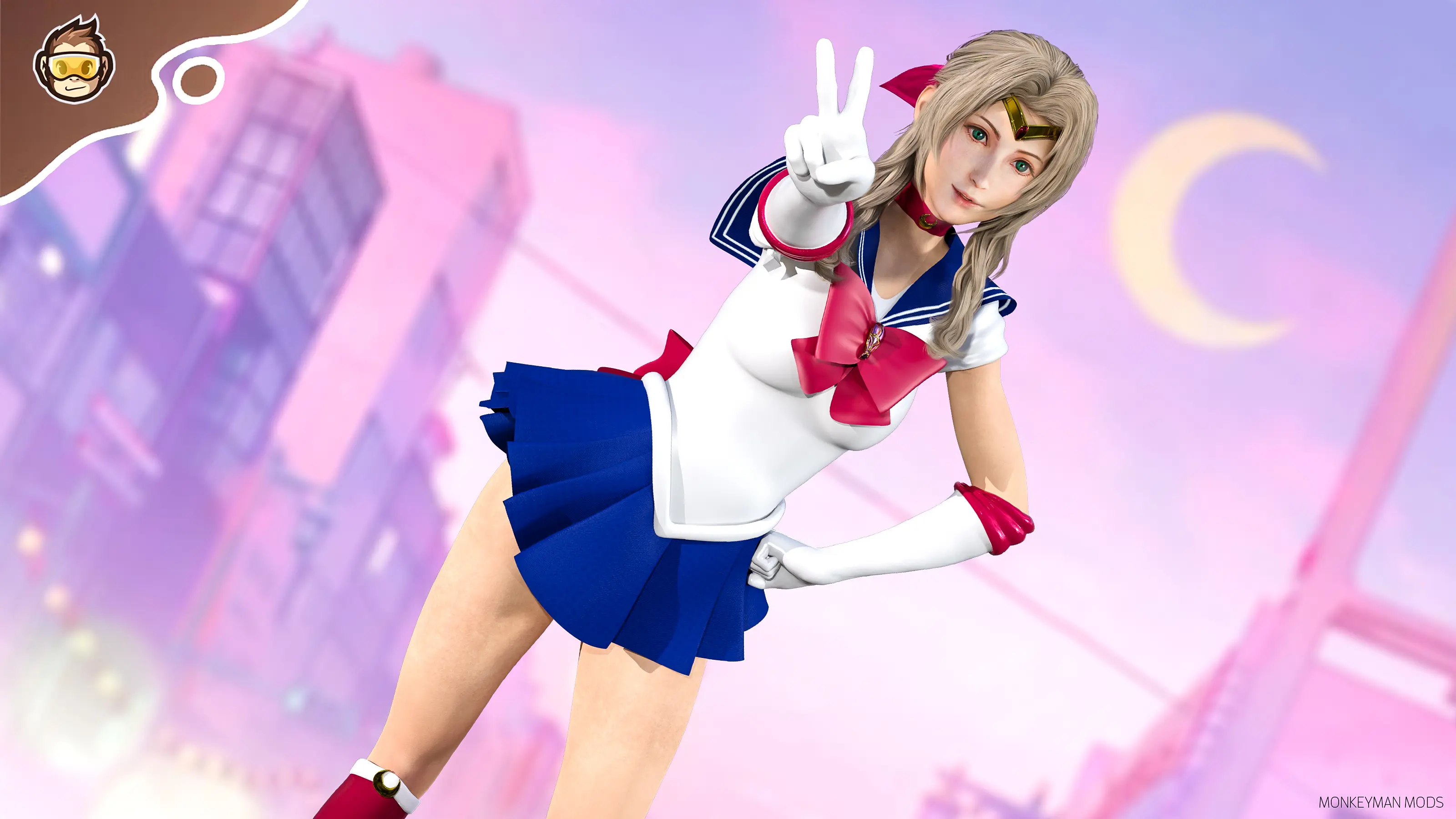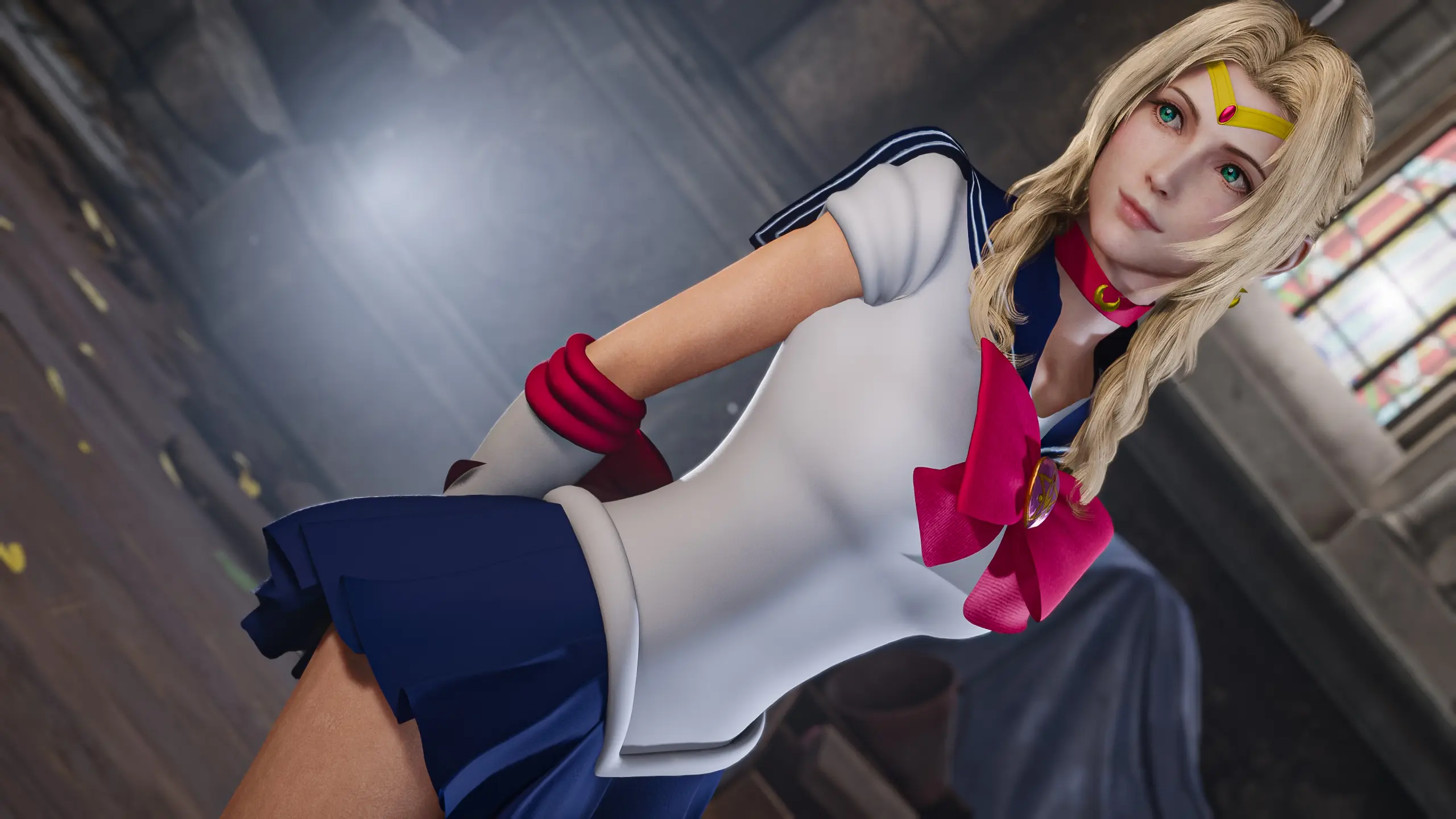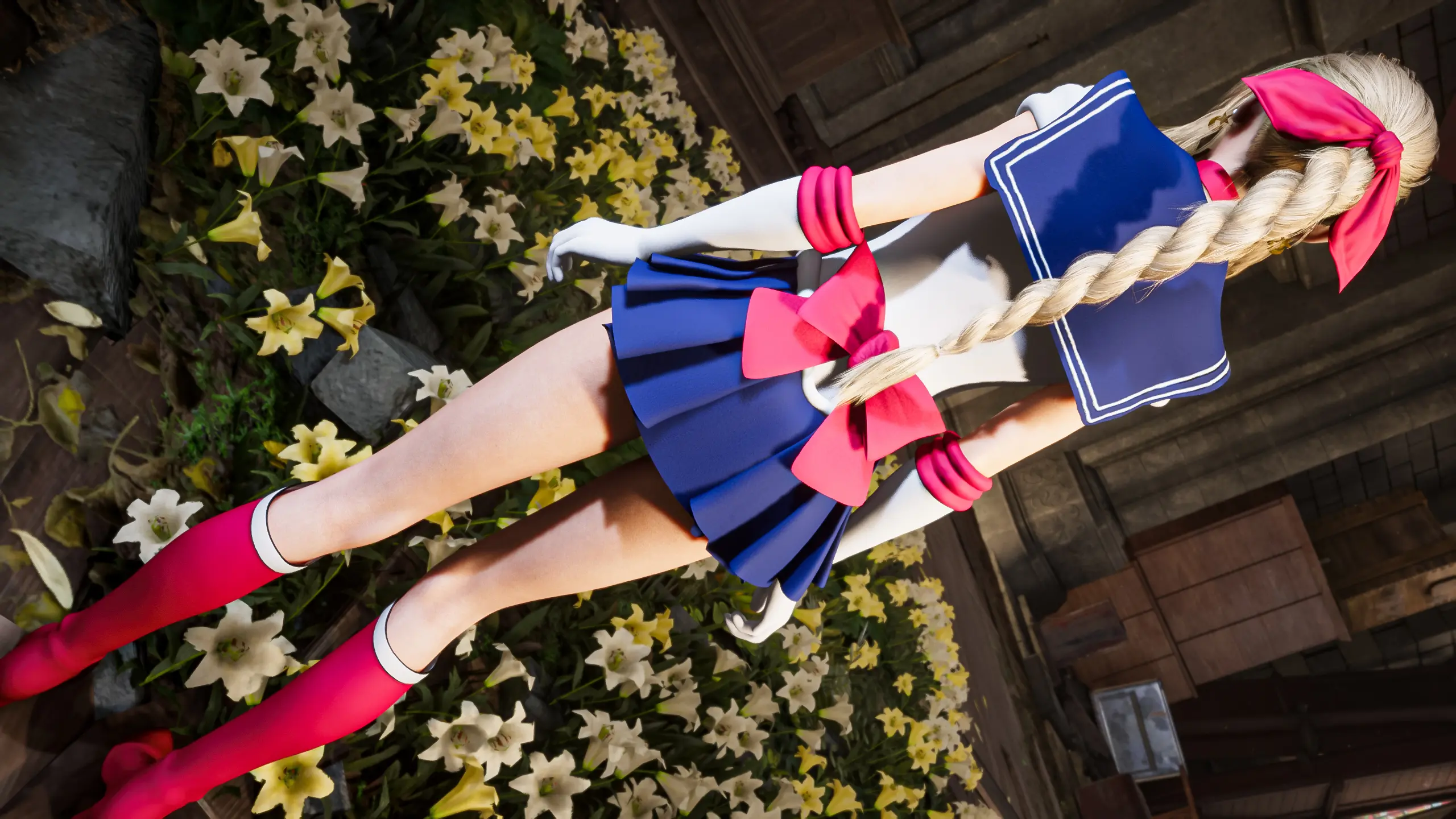 Thanks again to everyone for the great comments and support around my mods. I'm glad so many of you are enjoying them.
To install just unzip the .7z file and drop the .pak into your mod folder.
Big thanks to Raq for the base model this is built on 
https://www.nexusmods.com/finalfantasy7remake/mods/765