File information
Created by
Bazinski
About this mod
A Handmade Recreation of Ardyn's Scarf and Hood Texture in 2x the Resolution. The Man of No Consequence has never seen such clarity before!
Permissions and credits

Changelogs
Version 1.1 Earc Update!
This mod is now an earc file! that's right! no Special K needed or anything!
Description
Ever gotten a nice close up shot of Ardyn and been slighty dissapointed by his textures on his scarf and hood? Where's the detail right?
Well I have spent the last few days tracing the designs on both his scarf and hood in 200% original resolution for a true clear texture ripe for snapping away for his majesty's collection!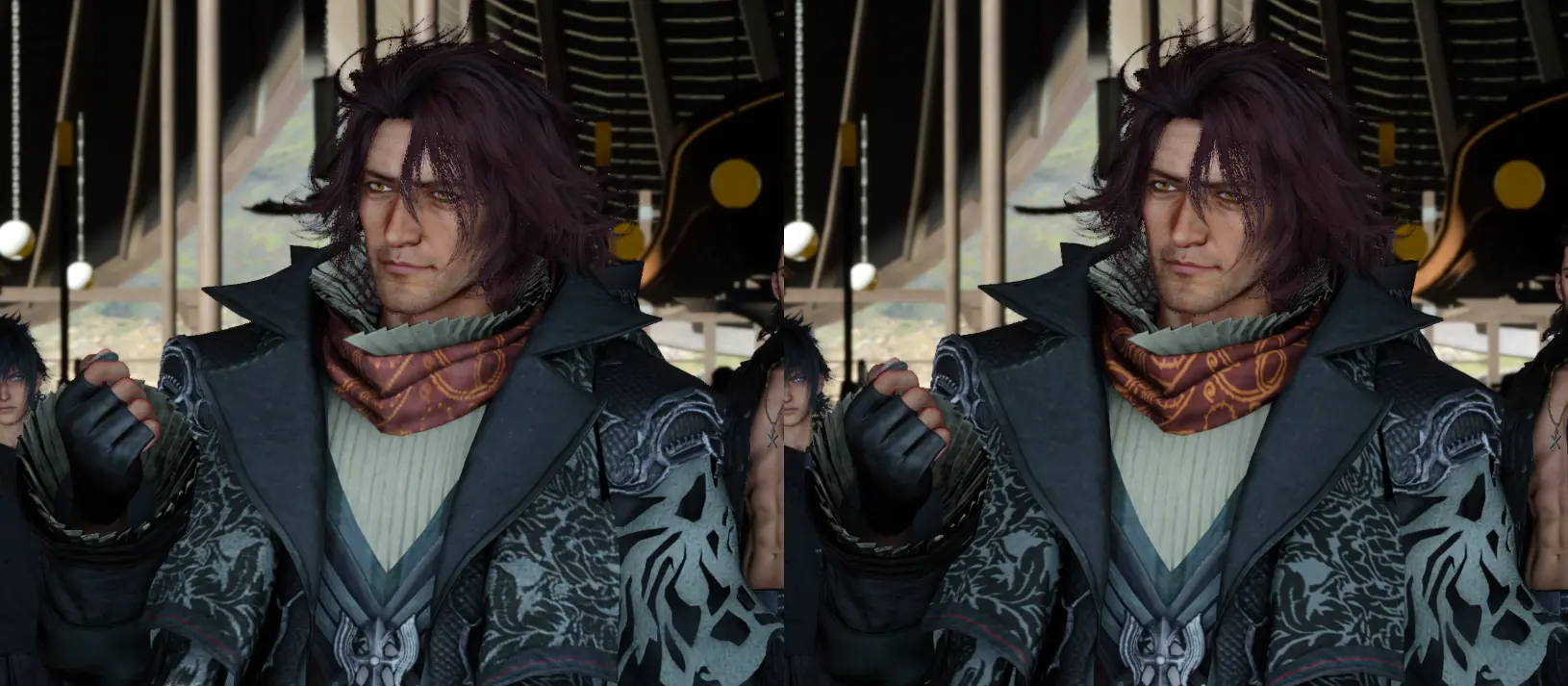 ------------------------------------------------------
Download/Install Mod
Download the Zip file manually from Nexus
Install Instructions
Place the datas folder in your install directory for FINAL FANTASY XV
it should look like this:
FINAL FANTASY XV\datas\character\nh\nh05\model_000\sourceimages