About this mod
Rugs in wood and metal textures, for areas where a floor tile won't quite fit, and covering holes in floors where clipping through an object is handy.
Permissions and credits

Mirrors

Donations
Standalone rugs textured to look like building materials and existing floors- inspired by
this post
on r/falloutsettlements.  Perfect for filling in small or unusual spots where a floor tile wouldn't work.  Also great for use with debris-removal mods and build anywhere/expanded settlement style mods if you're having trouble placing things after, and don't want the extra height of a floor tile.  I included the Castle floor texture for this reason.  You'll have to use place in red/place anywhere/modpos commands to get the rugs down in there, but once they're in, you can go wild without any headaches.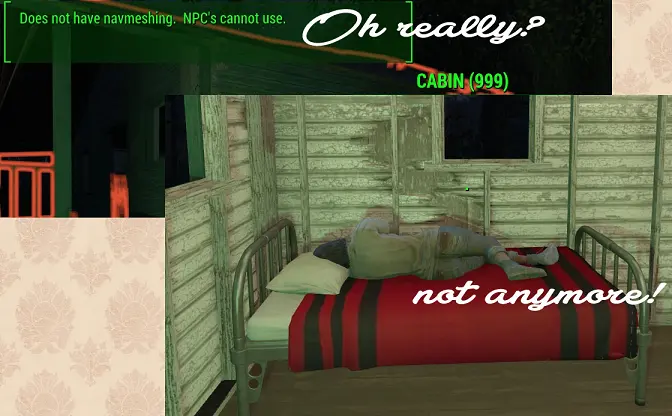 And yes- they WILL work to make buildings without navmeshing usable by NPCs!