Black Metal Pip-Boy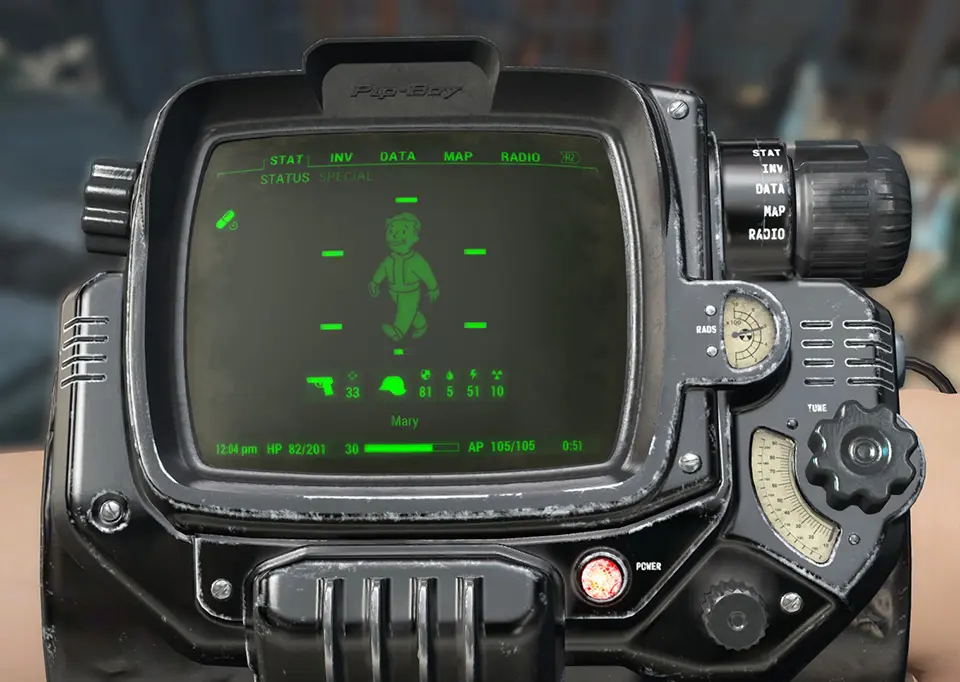 Pip-Boy re-texture in a black metal finish.
If you hate the vanilla and can't find a style to match your dark side this is for you!
2k textures. more coming soon.
Tools


B.A.E. - Bethesda Archive Extractor
Intel Texture Works Plugin
Install Instructions


Use NMM to handle the installation (recommended)
Note


Any bugs let me know. I will be more than happy to fix them asap.
Requests/Suggestions are always considered.
If you like my mod feel free to endorse. 

:)