File information
Created by
Hein84
About this mod
more performance friendly than original textures
Requirements

Permissions and credits

Changelogs

Donations
thanks a lot for your support, you are just great!

Patreon
Vivid Fallout - Trees  is a WIP project as all my mods.
Don't worry if you still find some fuzzy driftwood it's getting improved soon,
just keep the mod tracked ;)
Maple woods and Blasted Forests are covered by now.
It was a lot more work than expected and I'm still not confident with many alpha channels.
We will see what I can do here...
'Best Choice' and '1k' offer improved performance as usual, '2k' is very close to original file size.
4k is mend for High End GPU's of course.
Hope it works for everyone, 
enjoy playing!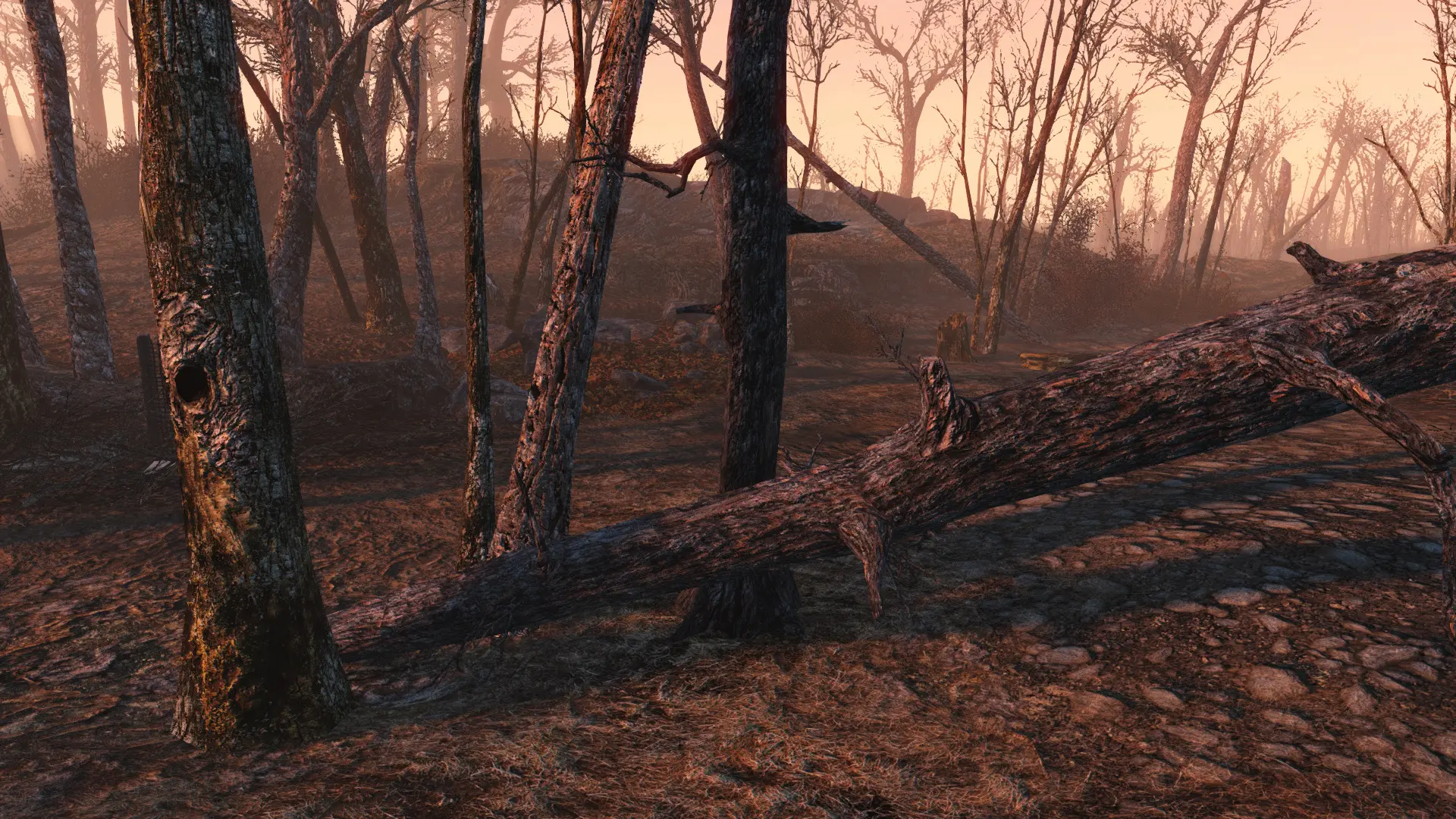 How to activate loose textures:
1. Copy the  archives 'Data' folder to the 'Data' folder in your game directory
2. Locate C:\Users\MyName\Documents\My Games\Fallout4\Fallout4.ini and add:
[Archive] 
bInvalidateOlderFiles=1
Just keep the mod tracked if you want to stay up to date