Description
Last updated at 15:28, 17 Jan 2016 Uploaded at 11:49, 2 Jan 2016
*** IF YOU LIKE THIS MOD DON'T FORGET TO ENDORSE IT ***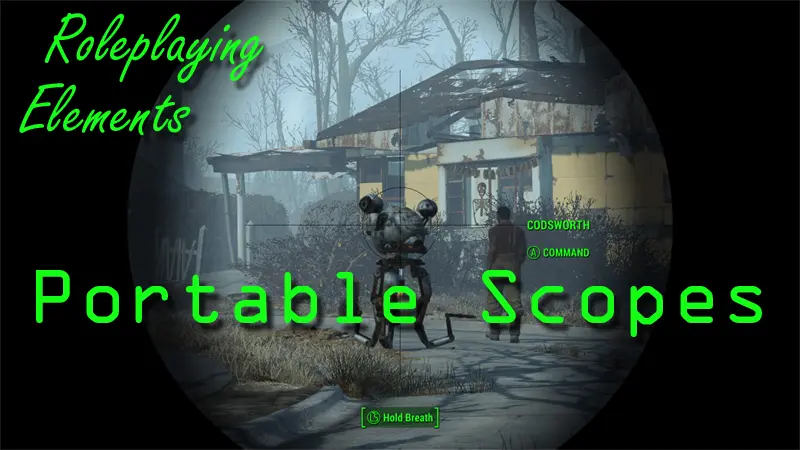 Adds 5 constructible portable scopes with 5 different zoom levels:
SHORT SCOPE 4X
MEDIUM SCOPE 6X
LONG SCOPE 10X
VERY LONG SCOPE 15X
EXTREMELY LONG SCOPE 20X
Aim stability is set to maximum. Go to any chemistry station to craft the scopes. Do not drop Recon Scopes, they lack Havok physics and might disappear. Moving them to containers is fine though.
This is the first publication of Roleplaying Elements, a series of mods adding a nice touch to RP but with little to no effect to gameplay.
TODO: remove rack slide animation and ammo counters.
Made with FO4Edit 3.1.3