About this mod
Adds entrance/exit to the developer test cell QASmoke which has all weapons, power armors, workbenches, and more.
Permissions and credits

Changelogs
Entrance to QASmoke
Made using FO4Edit
NEW
! I've added a structure around the cell that will take care of the annoying skybox artifacts. It is a quick edit and there is not much to it.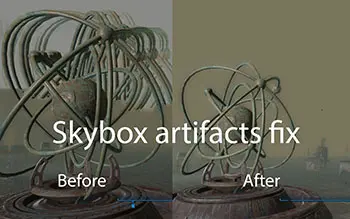 Ever wanted to enter the developer test cell QASmoke? Don't want to use console commands? Here is your solution! This adds a manhole cover outside Vault 111 that allows access directly to the developer test cell. It contains all the workbenches, every power armor set, and every item in the game. Once inside, there is a ladder to take you back up to the Commonwealth right where you left.
Location
After exiting Vault 111, look for the sideways car and construction vehicle. Between them on the ground is a manhole cover marked 'tunnels' which is the area name of QASmoke. Once there, you should see a ladder right in front of you marked 'Commonwealth' that will take you back to the same place.
TO DO:
Make map marker to fast travel to location (no luck so far figuring it out!)
Make cell able to fast travel out
Add more locations for entrances/exits - suggestions are welcome!
Please let me know of any issues you encounter. I will do my best to try and fix them!