Quiet Dogmeat Paws
Fallout 4 » Audio - SFX
Added: 14/11/2015 - 11:59PM
Updated: 14/11/2015 - 11:59PM
Description
Last updated at 23:59, 14 Nov 2015 Uploaded at 23:59, 14 Nov 2015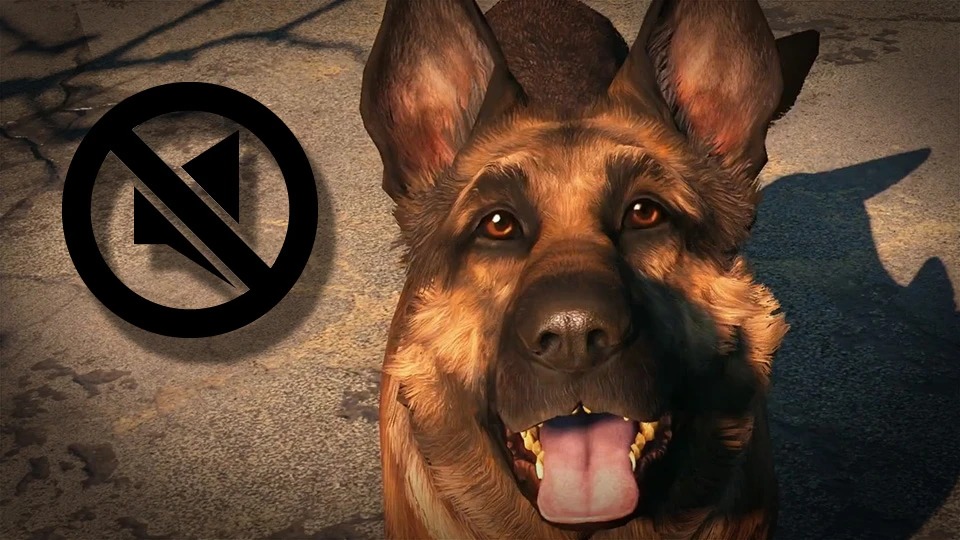 I was annoyed by the fact that when
Dogmea
t was running by my side I was convinced that I have a horse companion. This mod decreases the volume of every Dogmeat's sound that he makes while he's
WALKING/RUNNING
by exactly 10dB (5dB when it comes to water. Why ? Because dog in water gets loud... that's why). I think it would be around 60% of original volume. Now you can hear him only when he's quite close.
If you have any questions or suggestions feel free to post. If you really really need to, you can use Private Message, but I check them very rarely.
- Unpack the file.
- Copy "sound" folder into the "Data" folder in your Fallout 4 directory.
- Edit "Fallout4.ini" file in Documents\My Games\Fallout4 :
Edit
"sResourceDataDirsFinal=STRINGS\
" line to "
sResourceDataDirsFinal=STRINGS\, TEXTURES\, MUSIC\, SOUND\, INTERFACE\, MESHES\, PROGRAMS\, MATERIALS\, LODSETTINGS\, VIS\, MISC\, SCRIPTS\, SHADERSFX\
"
OR
Watch Gopher videos:
1
and 
2
for detailed explanation.