About this mod
This patch adds caliber modification selection of New Calibers to DeadPool2099's Servvice Rifle by editting every lower receiver,
Requirements

Permissions and credits
As a user of New Calibers, I feel embarrassed when I use those mods with caliber related modifications themselves. As you know, gun mods without calibers' customisation are added a keyword in accordance with each of their caliber (ma_556Rifle [KYWD:0703D2BE], etc.) and a 'ap_Gun_Caliber "Caliber" [KYWD:060008AE]' in Attach Parent Slot under the Weapon itself when creating a New Caliber patch for them. While there can merely be one caliber keyword in each Weapon, so I decide to do something with those who decide the gun's caliber, to DP2099's mod, they are lower receivers. 
So I did such modifications as the screenshot plots.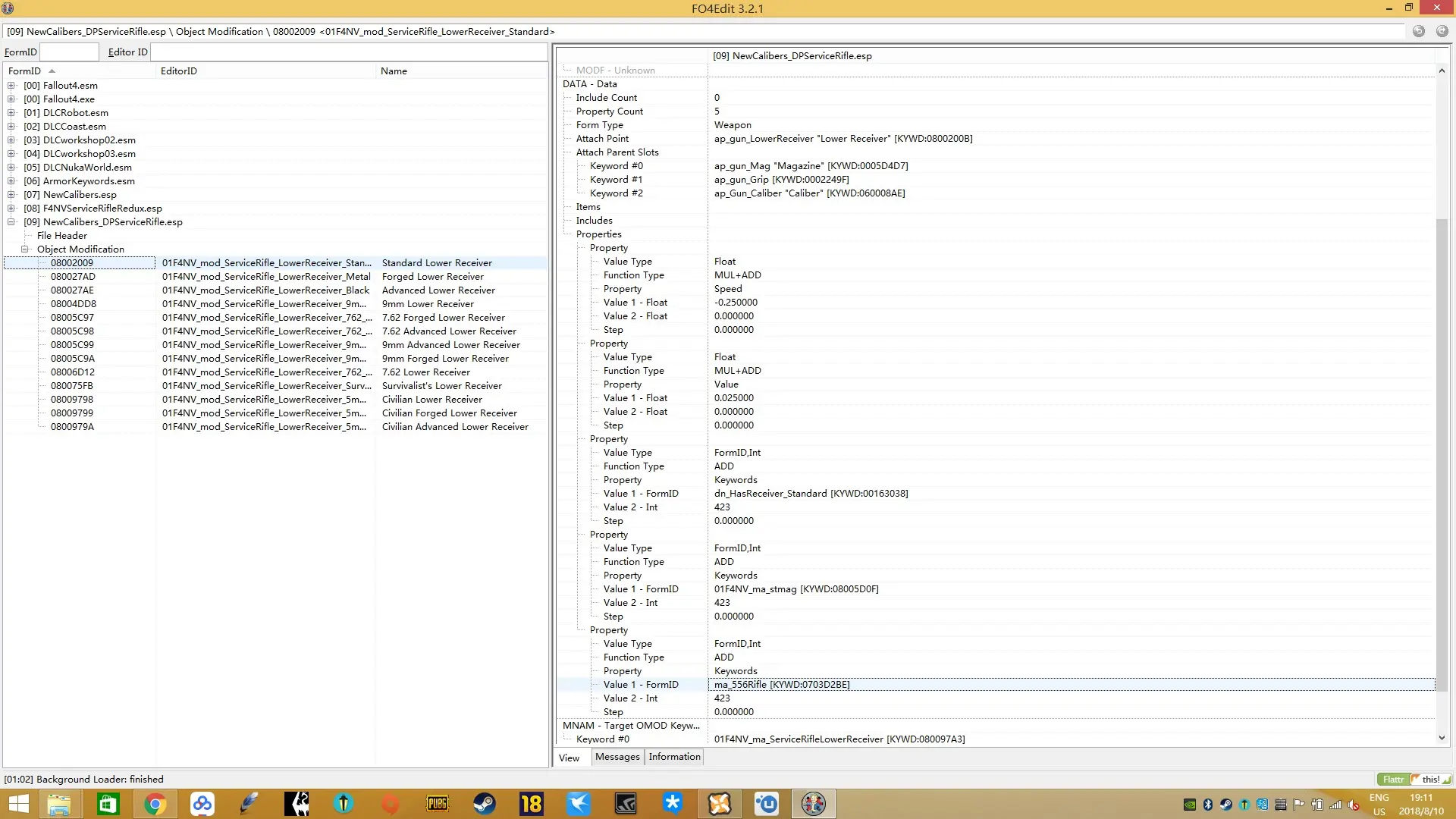 It can be conflict with probably nothing, few mods alter Object Modifications. 
Install it with NMM. 
Remember to feedback if you have any problem. 
And I also recommend you two replacers that replace vanilla combat rifle and assualt rifle with service rifle, pick 
Mysterious Weapon Replacers - Service Rifle Redux
 by
cydonianmystery
 or 
Modern Weapon Replacer - Service Rifle Redux
by 
cyanide4suicide
. We all know that the design of these two ugly stuffs is a degeneration of Bugthesda Studios' artwork, water-cooled 'assault rifle' and hybrid between BAR and PPSh really suck.