About this mod
Fallout Texture Overhaul Power Armors completely overhauls the power armor with new remade textures.
New features as:
Ambient occlusion
Baked Quality Normal with correct compression.
Physically correct diffuse with a lot of new details.
Aims to cover all power armors including all paint jobs.
Permissions and credits

Changelogs

Donations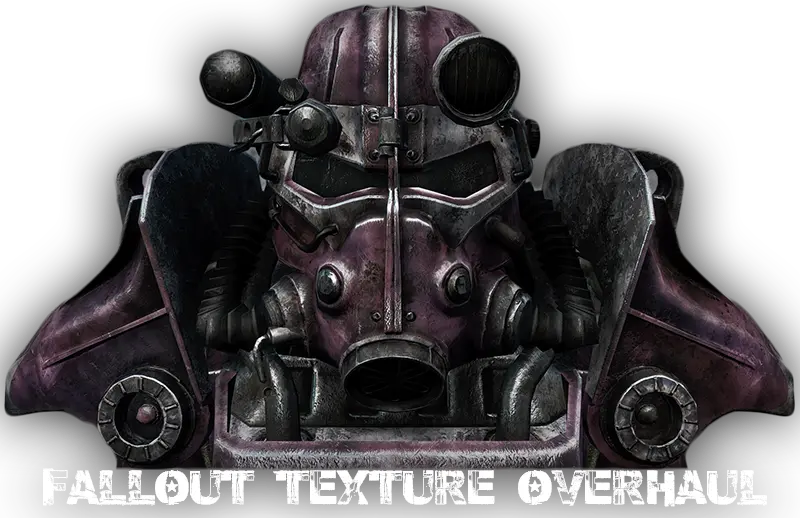 Overhauls the Power armors including all paint jobs in fallout 4 to high res with a choice to choose between 4K and 2K.

New features as:
Everything is made from scratch, Everything made by me, every single detail.
Up to 8x the resolution for the power armors on some models.
Subtle Ambient occlusion.
Physically correct texture with a lot of details.
Baked Quality Normal with correct compression.
Lore Friendly, The design is the same.
Realistic, Now it looks like they should do after 200 years.
Not a simple recolor.
My other mods:
Fallout Texture Overhaul Stars
Fallout Texture Overhaul Moons
Fallout Texture Overhaul PipBoy (Pip-Boy) UHD 4K
Feel free to add as much images as you want and if you like the mod, endorse
or vote it so other people can find it and also encourage me to
continue.
Install:

Install with Nexus mod manager
Or
Add "bInvalidateOlderFiles=1" in your fallout4.ini
located here:
%userprofile%\Documents\My Games\Fallout4
How it should look:
bInvalidateOlderFiles=1
Extract the zip to your data folder. There should be a folder named textures.
Permissions:
This mod is provided "as is". Fallout Texture overhaul disclaims all warranties, expressed or implied.
You agree that you will not reproduce, copy, duplicate, sell, resell, rent or trade the mod (or any part thereof) for any purpose.