UPDATE
- Version 0.33 Available ! ( 4 new medkits added ! )
- Ground objects are now placeable on vanilla furniture like tables, containers, etc !
=> Placing the ammo boxes and medkits should work like placing the vanilla cooler and toolbox.
- Wall mounted medkits are fully working ! (place them like metal signs or paintings)
This mod allows you to place ALL of the new items almost everywhere and they act like containers! You can store your ammo and meds in any of them!
I hope you will like my very first public mod, don't forget to
endorse
if you do! 
I made an english translation just for you (not my first language), enjoy!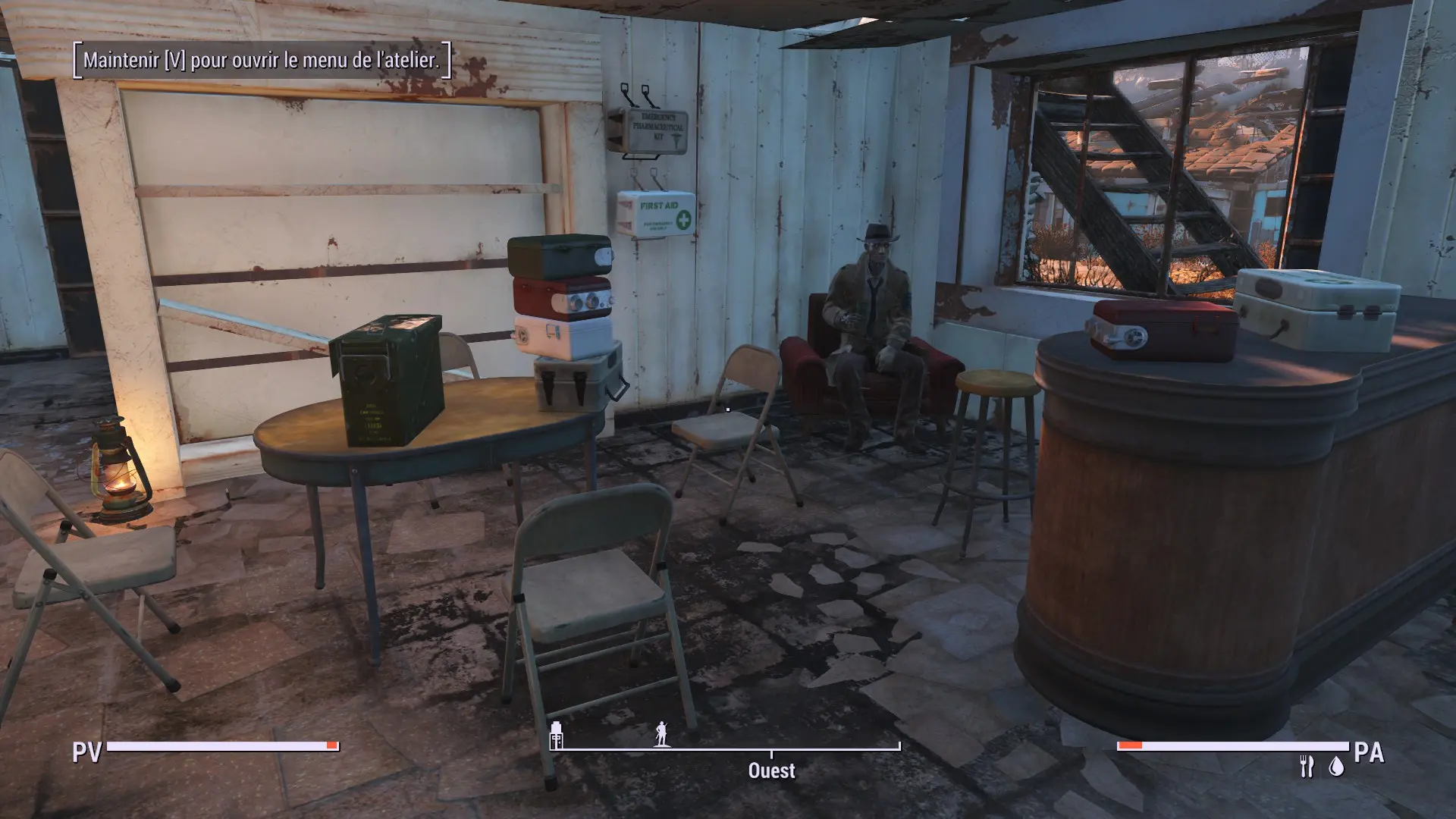 /!\ Don't forget to take a look at the documentation tab for more infos about the mod !
Thank you!
I'd also like to thank
 : - vronykah for her kind words and advice when I was lost on the Nexus Forums searching for help
                                                - "TheRiayi" Youtube channel for this tutorial: https://www.youtube.com/watch?v=h5h-YSZszdI&ab_channel=TheRiayi
                                                - "Seddon4494" Youtube channel for this tutorial: https://www.youtube.com/watch?v=dP1Vd2J6WgY&t=377s&ab_channel=Seddon4494
                                                - "BrainPoof" Youtube channel for the basics of NifSkope and Bethesda Archive Extractor (B.A.E.) https://www.youtube.com/user/BrainPoof
                                                - jonwd7 for the Bethesda Archive Extractor (B.A.E.)

UPDATE - Optional file : Furniture Plus Pack - Version 0.11 available !

=>
Adds 14 new containers
to the settlement workshop : Big safe, Wall safe, kitchen refrigerator, big fridge, mailbox, trashbin, Institute trashcan, cash register, 2 trunks, dryer, washer, bathroom mirror, duffel bag. 
(English translation available)


________________________________________________________________________________________________________________________________________________________________

Mise à jour
- Version 0.33 disponible ! ( 4 nouveaux medkits ajoutés ! )
- Les objets à placer au sol sont maintenant déployables sur tous les meubles vanilla comme les tables et les conteneurs!
=> les boîtes de munitions et les kits de soins fonctionnent comme lorsque l'on place la glacière ou la boîte à outils.
- Les kits de soins muraux fonctionnent désormais! (à placer comme les panneaux ou les peintures)
J'espère que vous aimerez mon premier mod public, n'oubliez pas le
pouce
(endorse) si c'est le cas!
/!\
N'oubliez pas de jeter un oeil à la section documentation pour avoir plus d'infos concernant le mod!
Ce mod permet d'ajouter TOUS les nouveaux objets presque partout et ils agissent tous comme des conteneurs! Vous pouvez stocker toutes vos munitions et médicaments dans chacun d'eux!
Merci!
Mise à jour - Fichier optionnel : Furniture Plus Pack - Version 0.11 disponible !
 (correction bug caractères spéciaux)
=>
Ajout de 14 nouveaux conteneurs
à l'atelier de la colonie : Grand coffre-fort, coffre-fort mural, frigidaire, grand frigo, boîte aux lettres, poubelle d'extérieur, poubelle de l'Institut, caisse enregistreuse, 2 malles, séchoir, machine à laver, miroir de salle de bain, sac marin.