Bow Project
Adds eight different bows to the game.
With animations created only for these bows
Each of these bows has unique identities.
you can craft diferend versions from the Bows and Arrows on the chemistry station
The bows can be improved at the workbench.
but for the moment are the attachments not visible.
do not have 3d models.
the string is not animated !
optional file added
explosion  delay disabled
let explode arrows on impact
for install just replace the main esp file witch this.
Recomend Mods 
Feminine Bow Motion





Hunting Bow
Simple but effective standard bow uses hunting arrows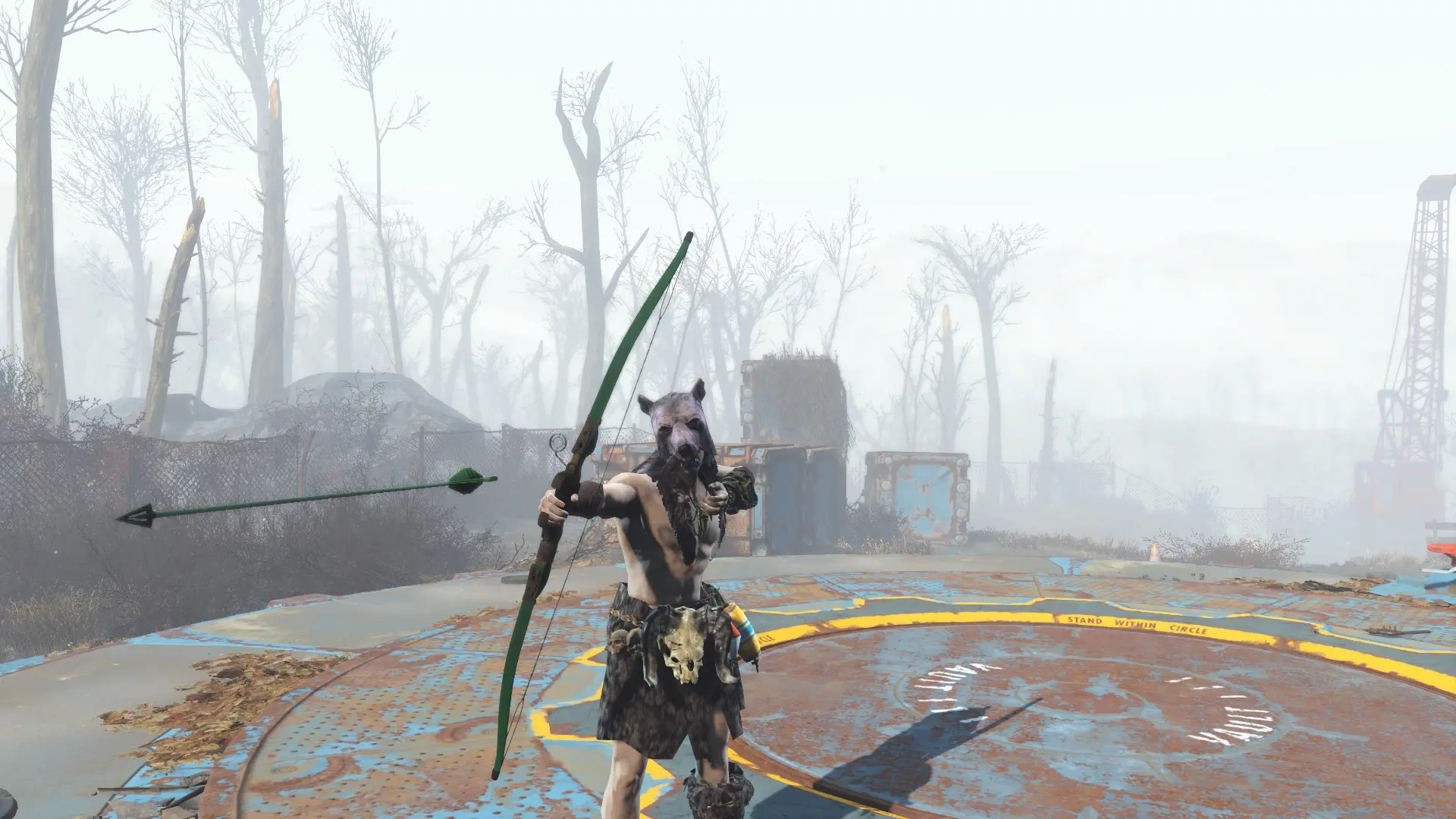 Infiltrator Bow
A bow made to eliminate enemies from a great distance can be attached with a precision scope
uses precision arrows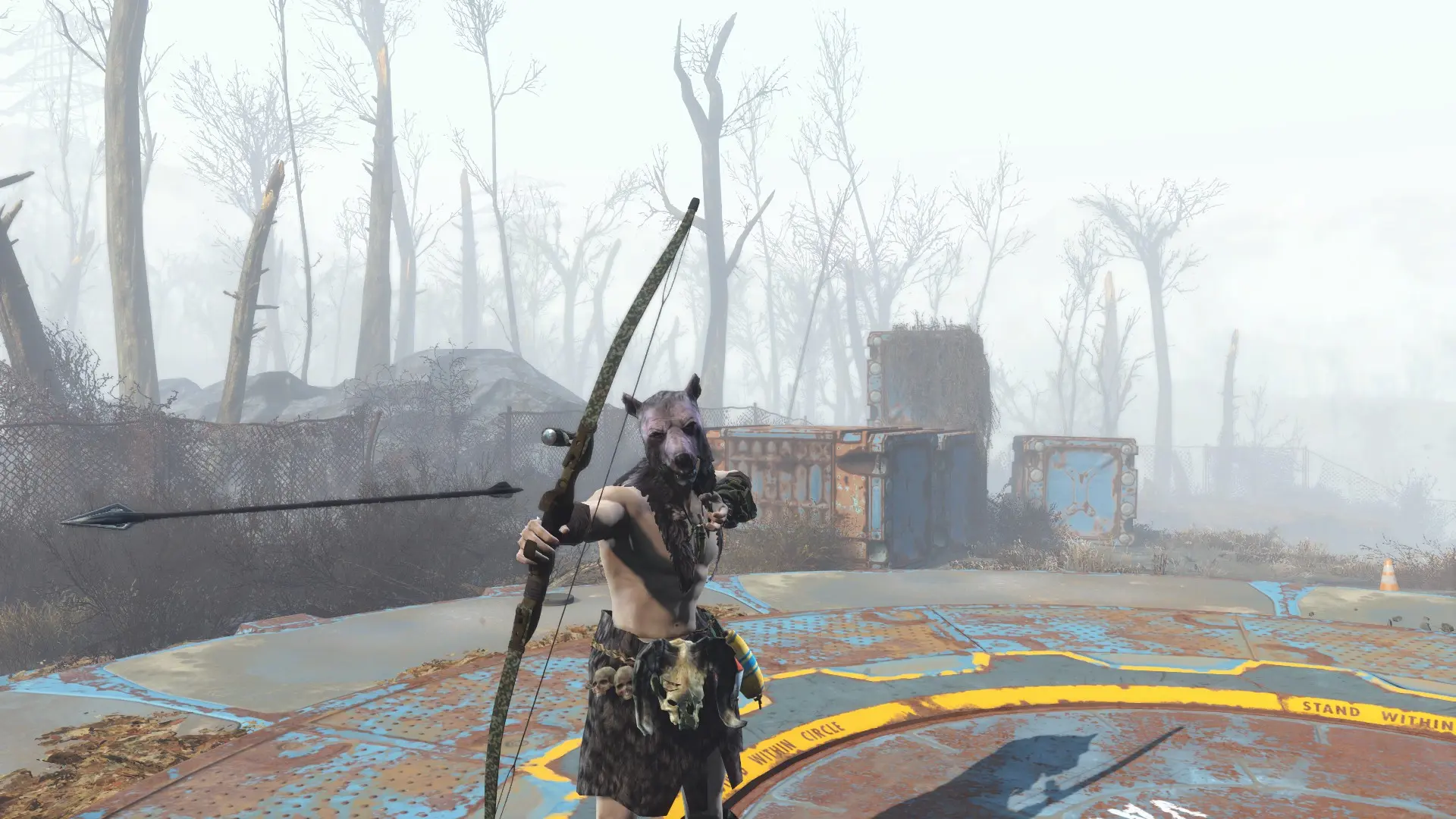 Heartseeker Bow
this little bastard makes it impossible for your enemies to run away
his arrows always find their target.
also effective against small moving targets like insects
uses Heartseeker arrows
but is useless in VATS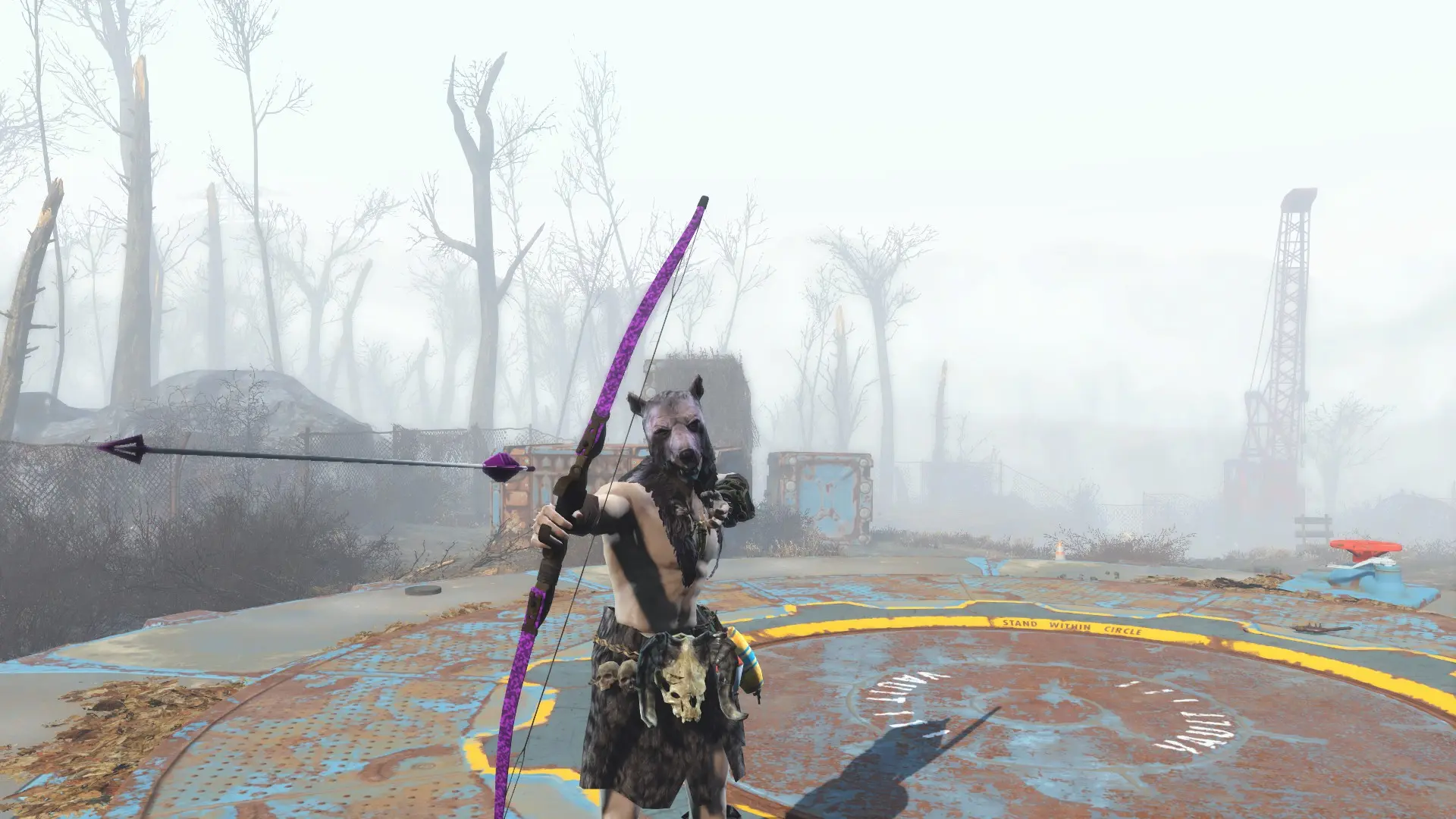 Blizzard Bow
Freezes enemies uses blizzard arrows
Explode with delay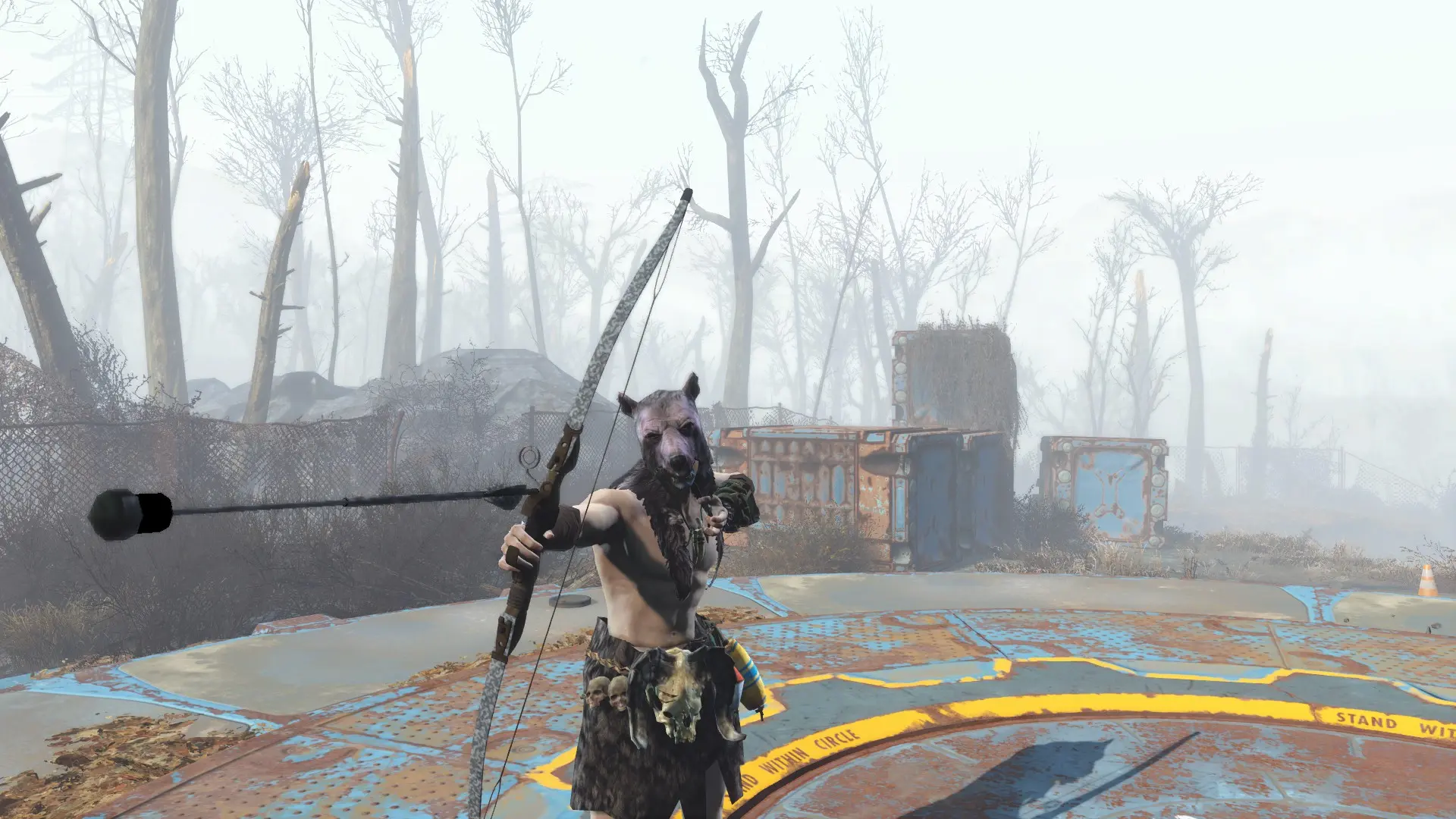 Grenadier Bow
Grenade on a arrow use it and and the body parts of your enemies fly through the area
uses  grenade arrows  explode with delay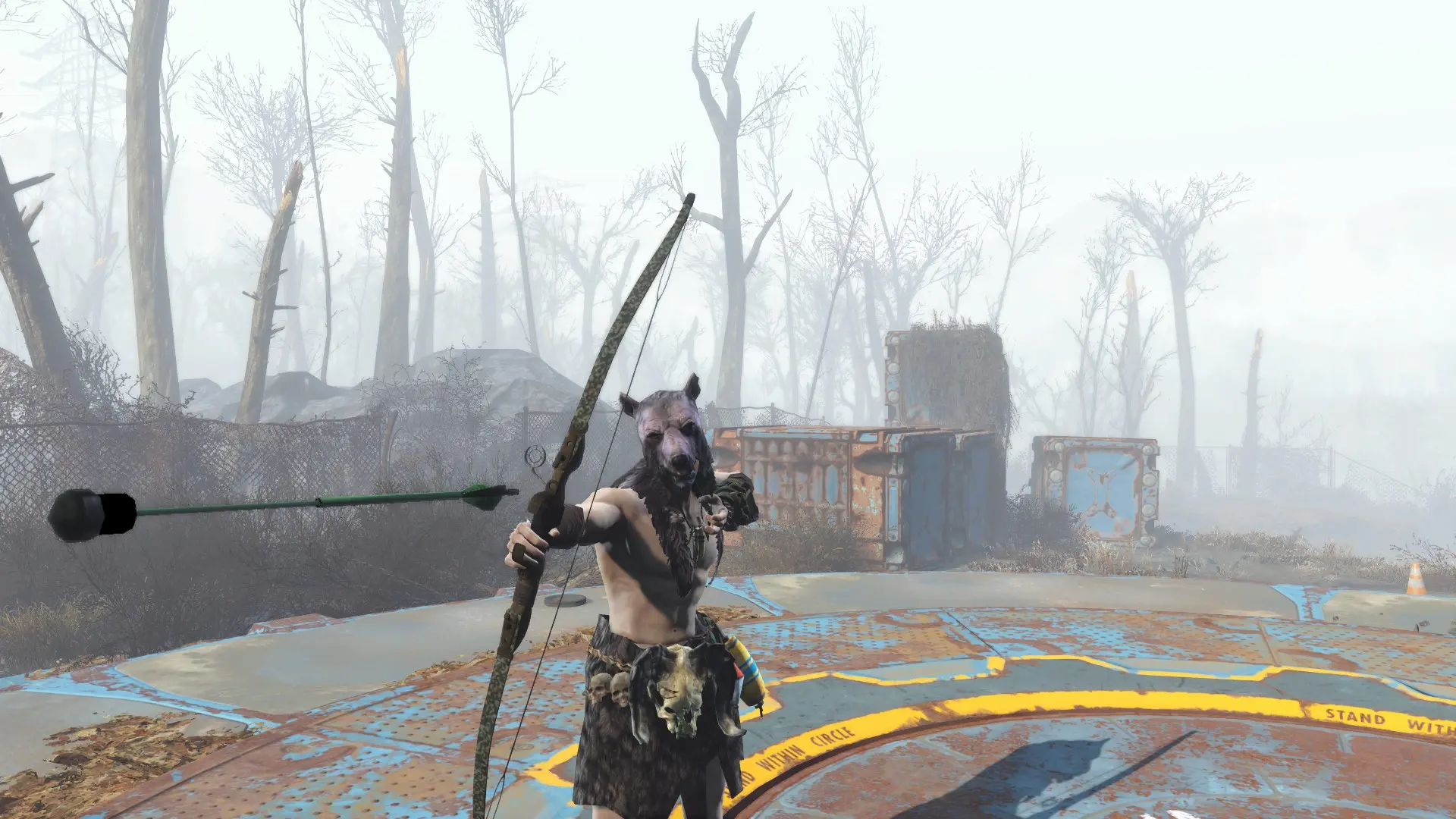 Mechanist Bow
If the tin cans notice  you it is already too late
make extra damage to robots and can stun humanoids
uses pulse arrows
explode with delay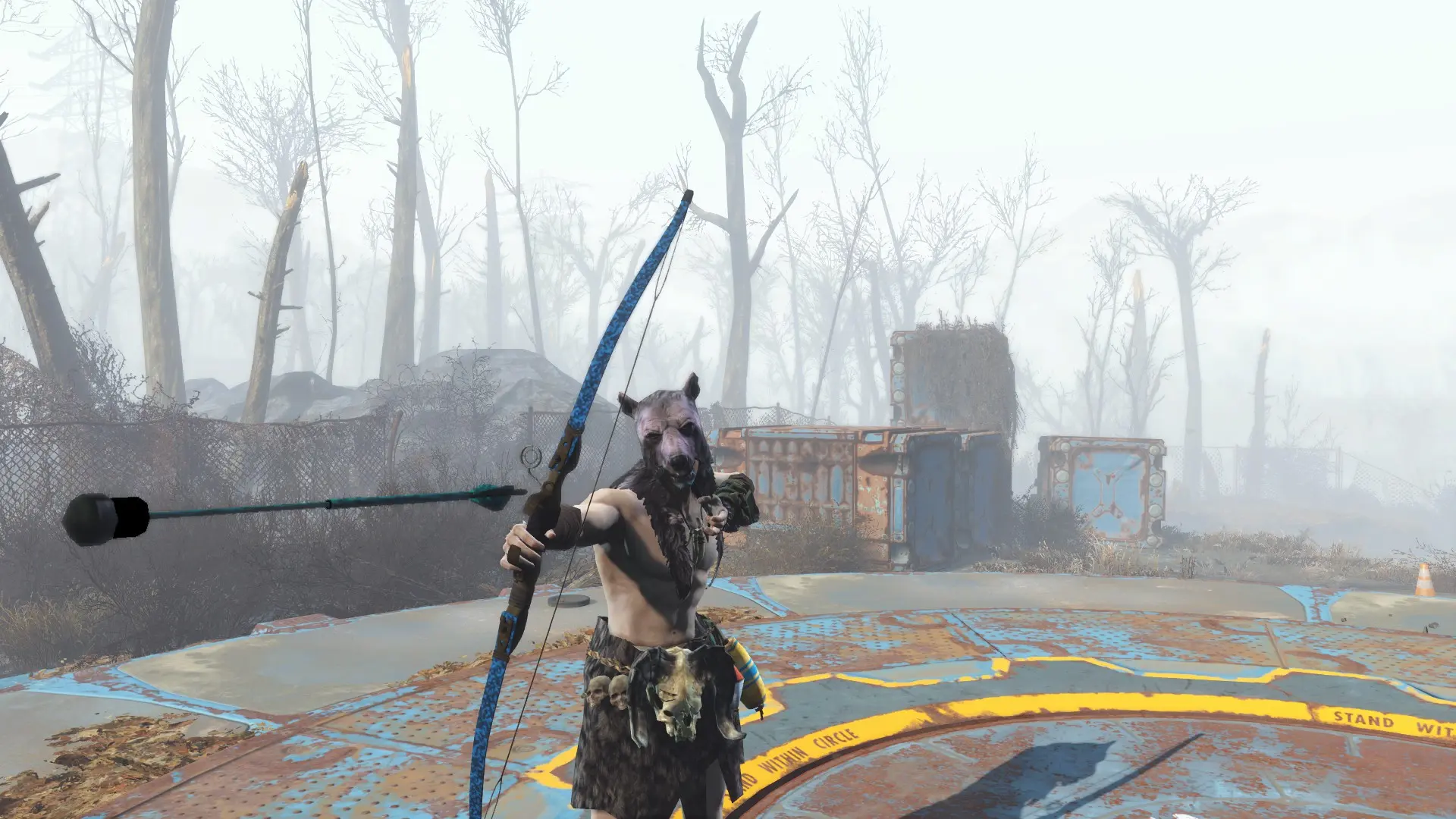 Inferno Bow
what does it smell like burned here?
is it some mutant balls?
Burn everything and everyone
got instant explosion
uses Inferno arrows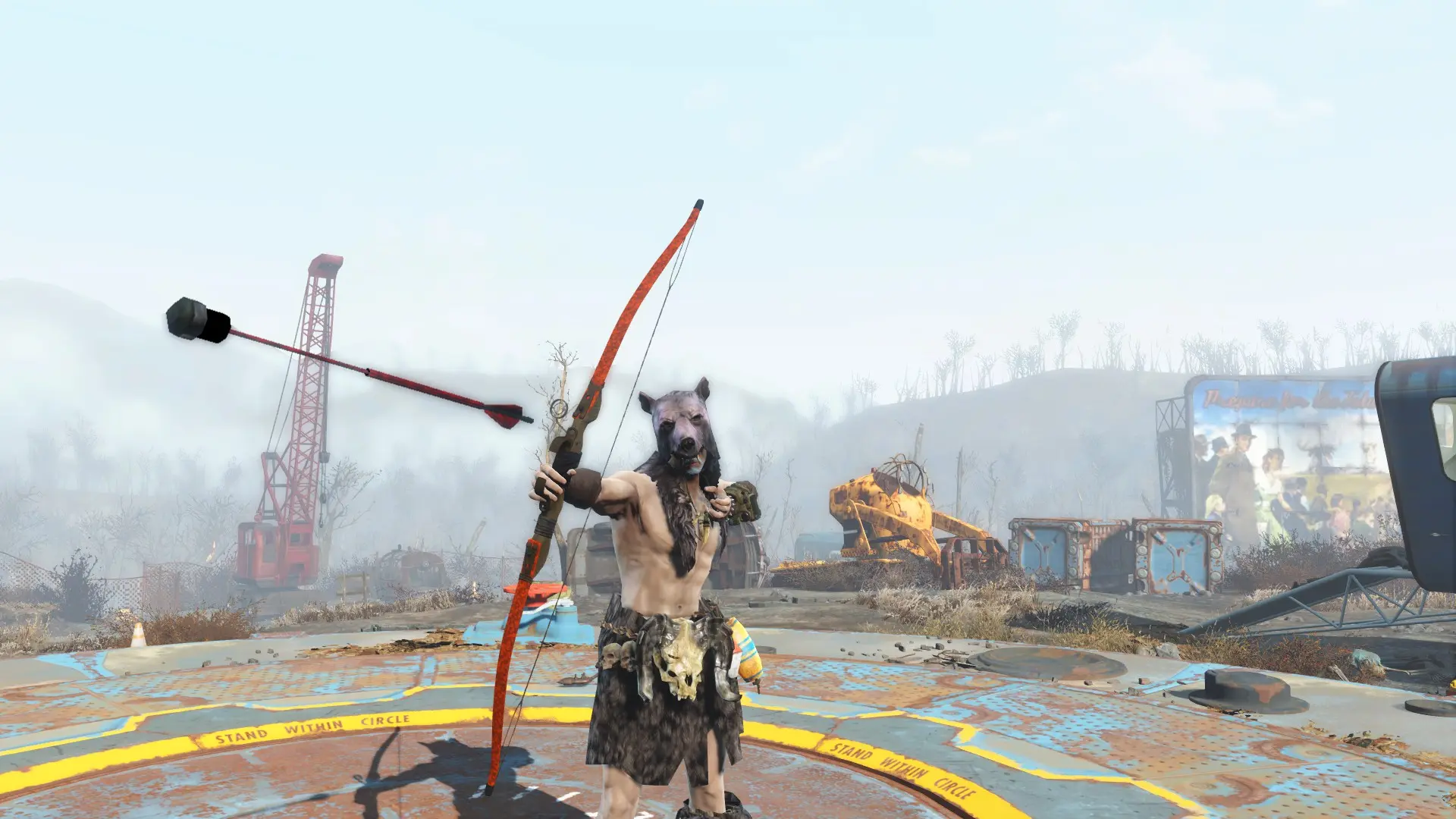 Viper Bow
A poison container on an arrow.
Burst on impact and cover a small area with a poison cloud
uses poison arrows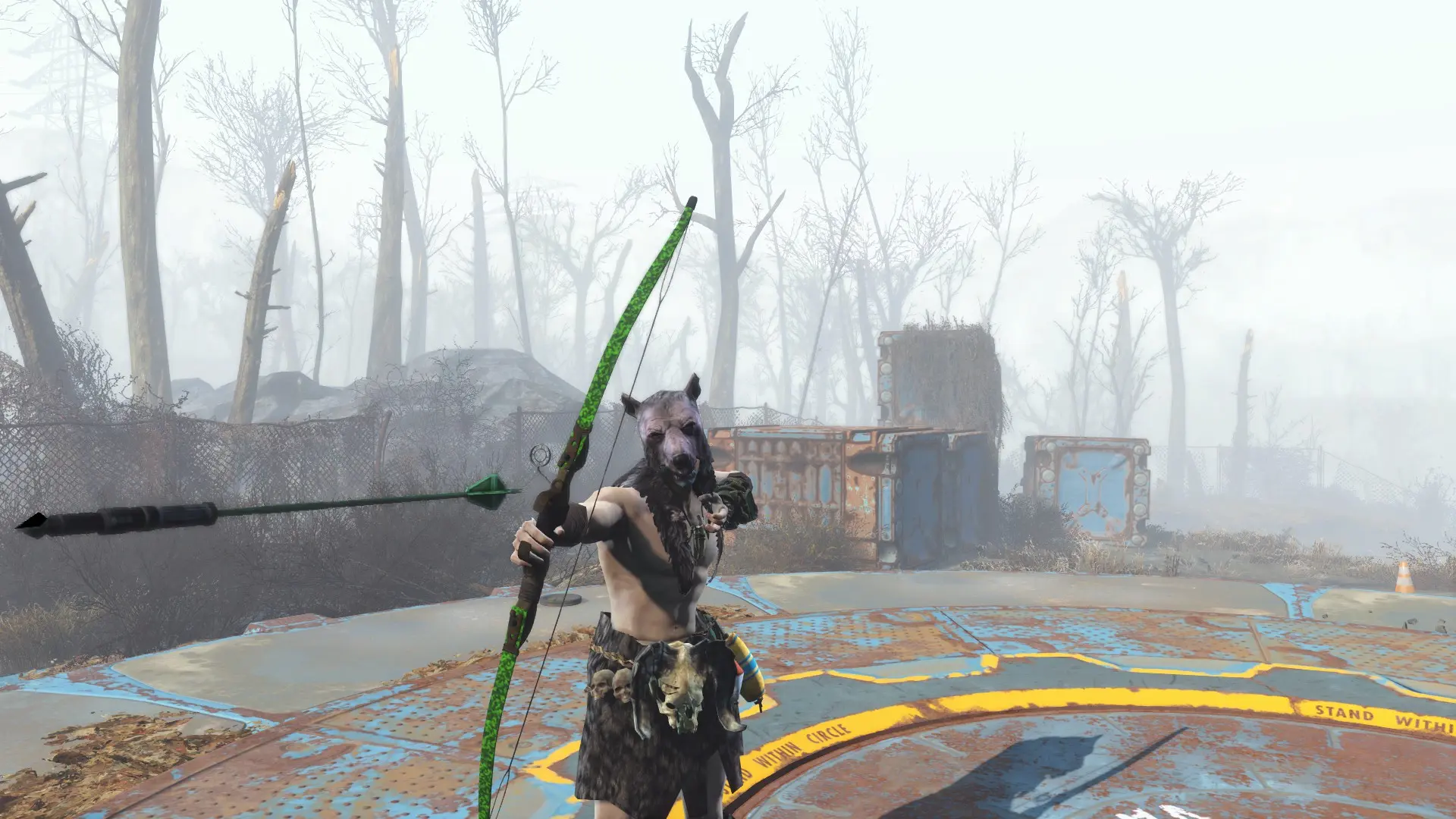 I recomend you use this mod with adjusted camera settings.
here are mine.
[Camera]
f3rdPersonAimFOV=70.0000
fVanityModeMaxDist=400.0000
fVanityModeMinDist=50.0000
fPitchZoomOutMaxDist=0.0000
fMinCurrentZoom=0.0000
fMouseWheelZoomSpeed=1.0000
fMouseWheelZoomIncrement=0.1000
f3rdPersonPowerArmorCameraAdjust=0.0000
fOverShoulderMeleeCombatAddY=0.0000
fOverShoulderMeleeCombatPosZ=3.0000
fOverShoulderMeleeCombatPosX=57.0000
fOverShoulderCombatAddY=0.0000
fOverShoulderCombatPosZ=10.0000
fOverShoulderCombatPosX=15.0000
fOverShoulderPosZ=10.0000
fOverShoulderPosX=50.0000
f3rdPersonAimDist=20.000
bApplyCameraNodeAnimations=0
just copy this on the bottom
in your Fallout4 .ini  (make a Backup from your original  first)
you can find the ini file under your Documents/My Games/Fallout4
How To install
Best way to install with Nexus Mod Manager.
CREDITS
much thanks goes to  MaikCG  author of F4Biped
Special thanks go to GHOSU for his excellent Bow!