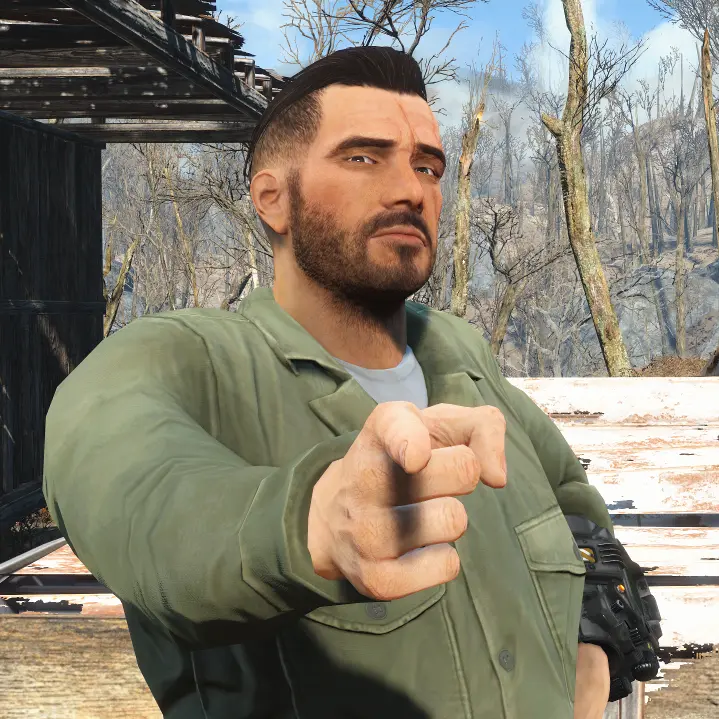 It was my first playthrough character
I named him after John "Johnny" Rico from Starship Troopers
(to be honest, my every Fallout male character names Rico)
He's been through a lot: Sino-American War, Great War and loss of his family, Fogs of Far Harbor, Nuka World Raider Hellhole, finally destroyed both the Institute and Brotherhood Of Steel.
Still, he didn't loose his positive attitude.
Now he is on retirement - no more quests to do, tons of resources, rich settlements connected by wide line of provisioners.
There are no mod requirements , besides the
Looksmenu Mod
Enjoy this preset same as I did!
Here's some music:
Stay Retro!