About this mod
10 Looksmenu presets of American presidents, pundits and political scoundrels. More to come!
Requirements

Permissions and credits
Have you wanted to
emancipate
the synths as Abraham Lincoln?
Or give your settlers a
New Deal
as Franklin Roosevelt?
Or walk softly and 
carry a big gun
as Teddy Roosevelt?
Well now you can!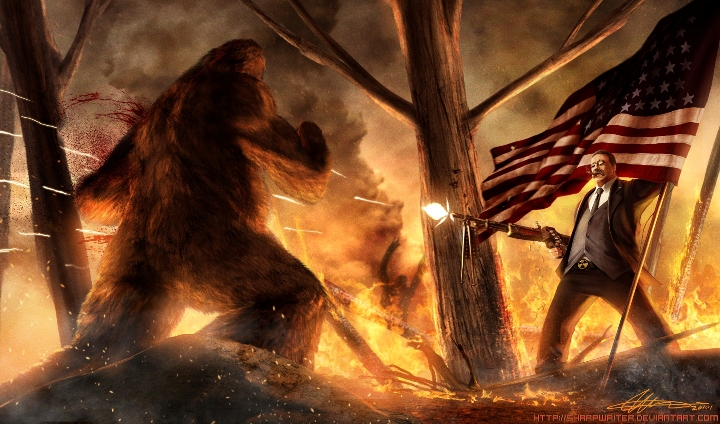 Presidents and Pundits - Looksmenu Presets
brings you 10 of America's most famous, reviled, and beloved politicians. As time permits, more will be added, and suggestions are always welcome! These presets have been made by painstakingly staring at paintings, portraits and photographs, to
immerse
 you seamlessly in the democratic process.
Disclaimer:
This mod is not a political statement and does not condone or praise the actions of any historical figures, past or present. It does not reflect the beliefs of the mod author.
Required Mods:

Looksmenu
Current Presets:
George Washington
John Adams
Benjamin Franklin
Alexander Hamilton
Andrew Jackson
Abraham Lincoln
Theodore Roosevelt
Franklin Roosevelt
Barack Obama
Donald Trump



Installation Instructions:
Download the mod manually
Extract the contents of the zip file into your Looksmenu Presets folder. The filepath should look something like this: C:\Program Files (x86)\Steam\steamapps\common\Fallout 4\Data\F4SE\Plugins\F4EE\Presets
Start Fallout 4. When creating a new character, there should be an option for Presets if you have properly installed Looksmenu. If it's grayed out, make sure it's installed properly, and that you're running Fallout 4 Script Extender
If you want to change an existing character, open the console and type in "showlooksmenu <character ID>" which should bring up the character customization page, and the Presets option
More faces to come as time permits! Comment or message me with suggestions, and I'll add them to the list.