About this mod
Several new outfits for male characters based on the road leathers. Multiple layers with each offering additional customization's. Oh, and it fixes "armor bloat".
Requirements

Permissions and credits

Changelogs
Modular Road Leathers
This mod deconstructs the road leathers into layers from which you can construct new outfits for your male character.  The bottom most layer is the leather pants followed by a t-shirt, shirt, and finally either the jacket or jacket vest.  All the layers (except the pants) are optional, so you can go shirtless, wear the vest without a shirt, a shirt without the vest or t-shirt, and so on.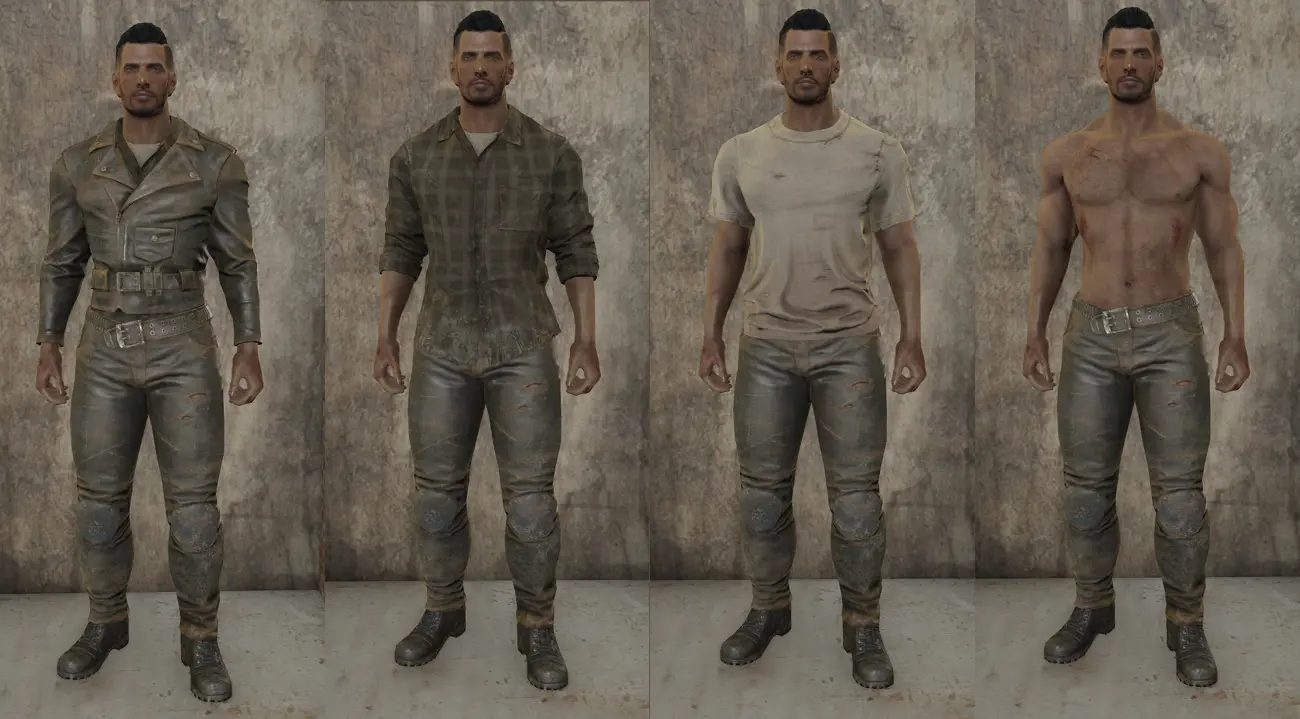 Each outfit has been crafted to improve the way armor fits over it.  If you're not wearing the jacket, the armor won't hover away from the body as though you are.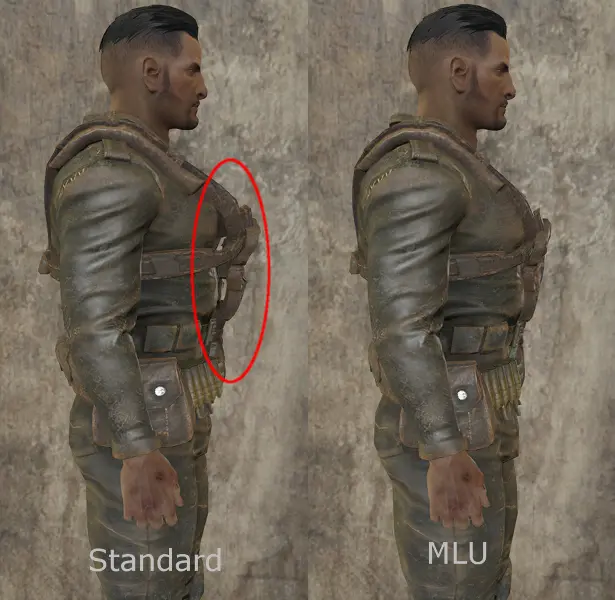 Finally, every layer has several options so you can further customize your look.  You can tuck in the shirt or t-shirt, take the sleeves off, change the pattern or color, and much more.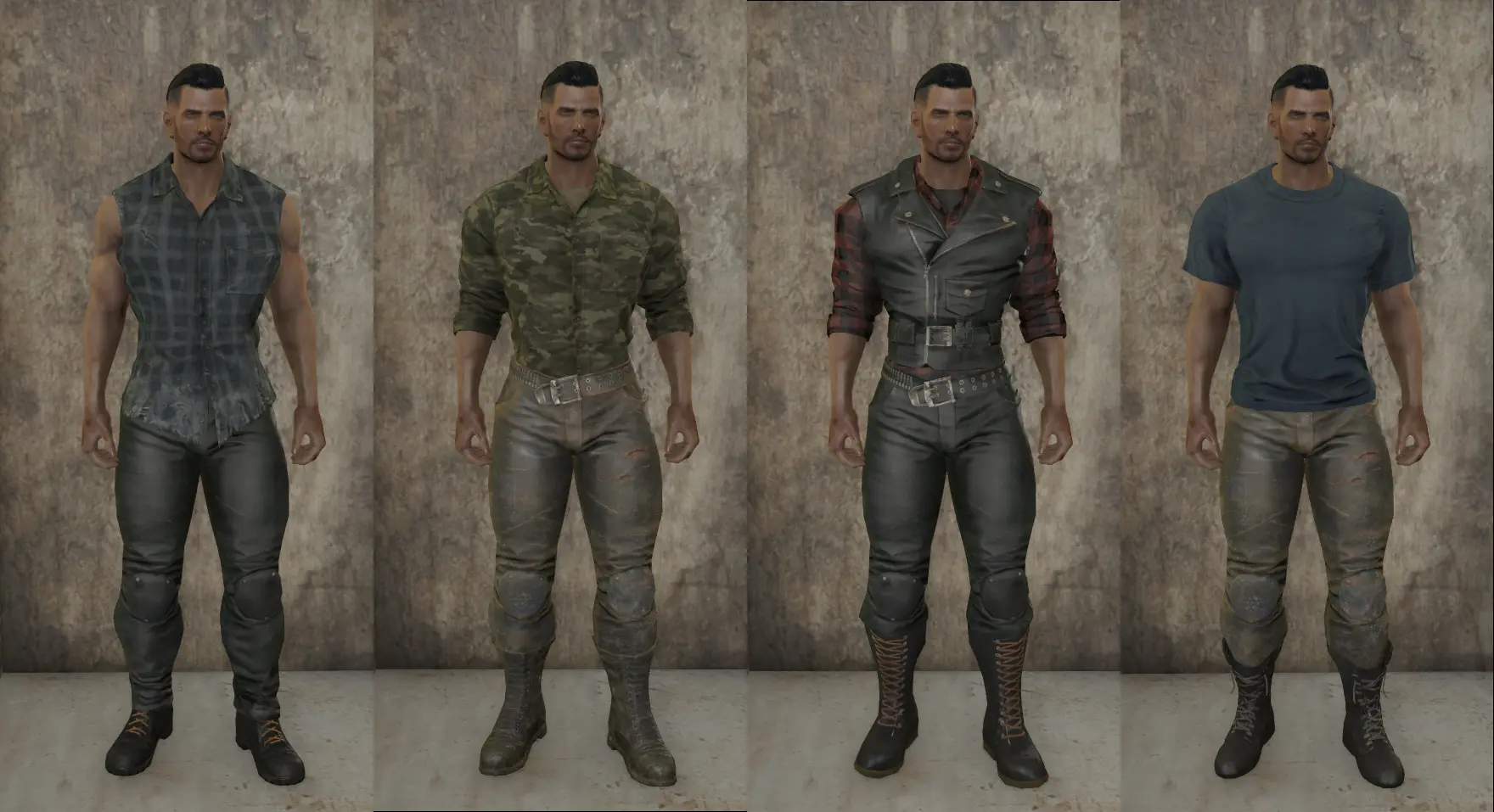 Checkout some
amazing screenshots
by Wolf and then try it out for yourself!  Craft the items at the Armorsmith Workbench and mod them at the Armor Workbench.  From the console, use "help mlu 4 armo" to get a list of the new outfits.  SHB files provided as separate download.
Thepeacemaker707
made this great compilation of the unmodified outfits
Contributors