This is a complete replacement of the vanilla components' models and textures.

Components Redone by Meysam
With 512, 1k and 2k textures (You can choose one)
Replaced Components:
Acid
Adhesive
Aluminum
Ballistic Fiber
Antiseptic
Asbestos
Bone
Ceramic
Circuitry (2 Options)
Cloth
Concrete
Copper (New)
Cork
Crystal
Fertilizer
Fiber Glass
Gears
Gold
Lead
Leather
Nuclear Material (2 Options)
Oil
Rubber
Screws (2 Options)
Springs
Silver
Wood
Weight Options:
Vanilla
All components 0.1 Pounds
Logical Weights (According to their material and size)
Clarification
The file section:
Choose only one (Main)
2K = Highest texture quality
1K = Higher Texture quality than vanilla (nearly the same performance)
512 = Normal texture quality
Future planes
Different models/More Options
It might look simple but it took me a week to make this mod, If you like it please come back and support me.
You might also like my other mods:
Canteens of the Commonwealth (Wearable)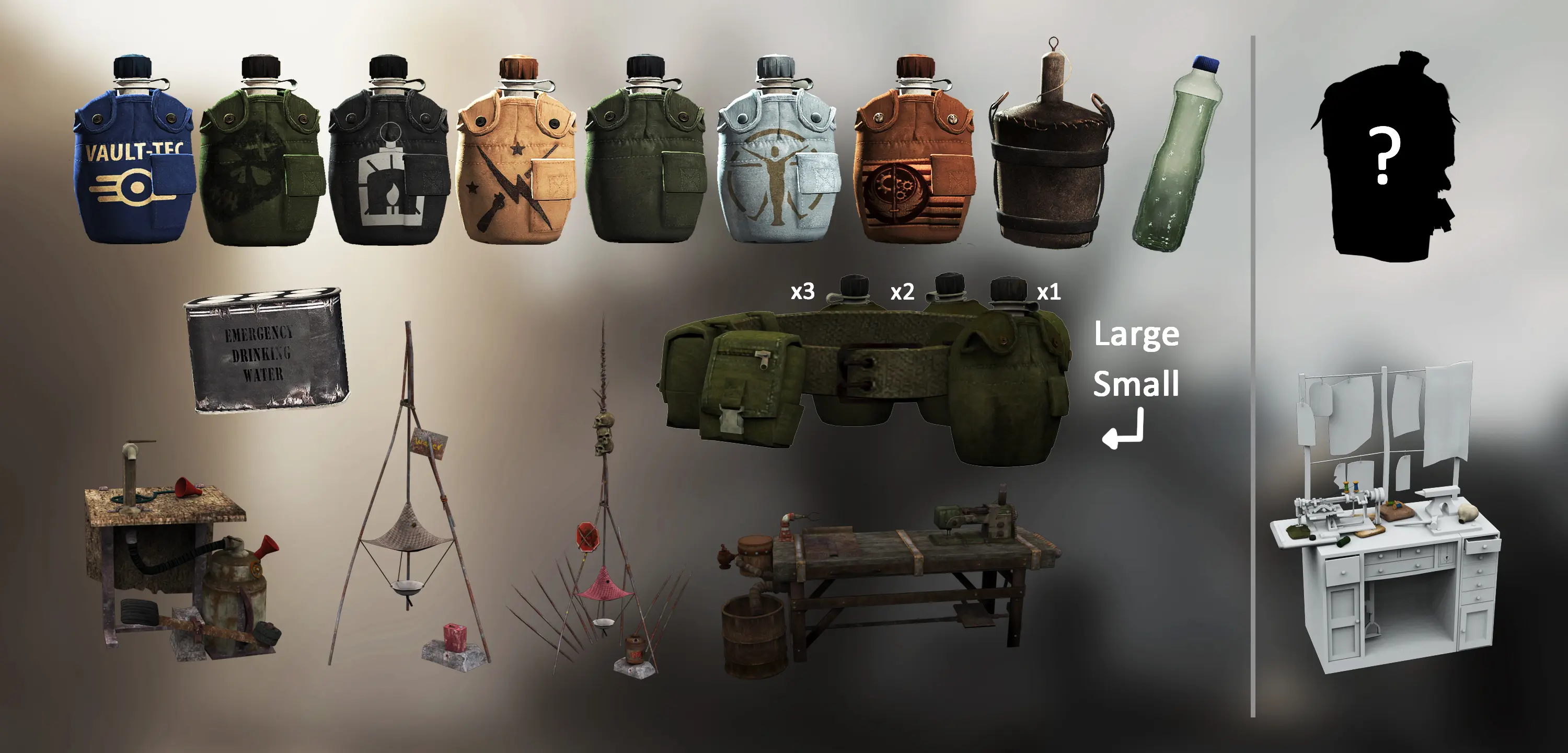 Cigar and Cigarette Packs (Smokable)

Dead Moon

Install
NMM is recommended.
*This mod needs an esp to function because most of the vanilla components use the same models. (it is included in the installer and you must choose one)
Compatibility
Load it last in your mod load order.
Compatible with Valdacil's Item Sorting.
Compatibility patch for Horizon
Not Compatible with Manufacturing Extended