Description
Last updated at 13:24, 19 Jun 2017 Uploaded at 13:32, 19 Jun 2017
Now you can crack against firewall of DiMA's memory. This mod enables to scrap and remove that red protection cells of DiMA's memory in Far Harbor quest Best Left Foregotten.
This mod does not modify any words used in game, so esp may work well under any language environment.
Still, you are requested to understand Japanese texts WELL ENOUGH before install this mod. I hope Google translate or any other translation service will help you.
Far Harbor  のクエスト Best Left Forgotten で隠されたDiMAの記憶にたどり着くためのパズルの赤い障壁(ファイアウォール?)を、ゲーム内でスクラップにできるようになります。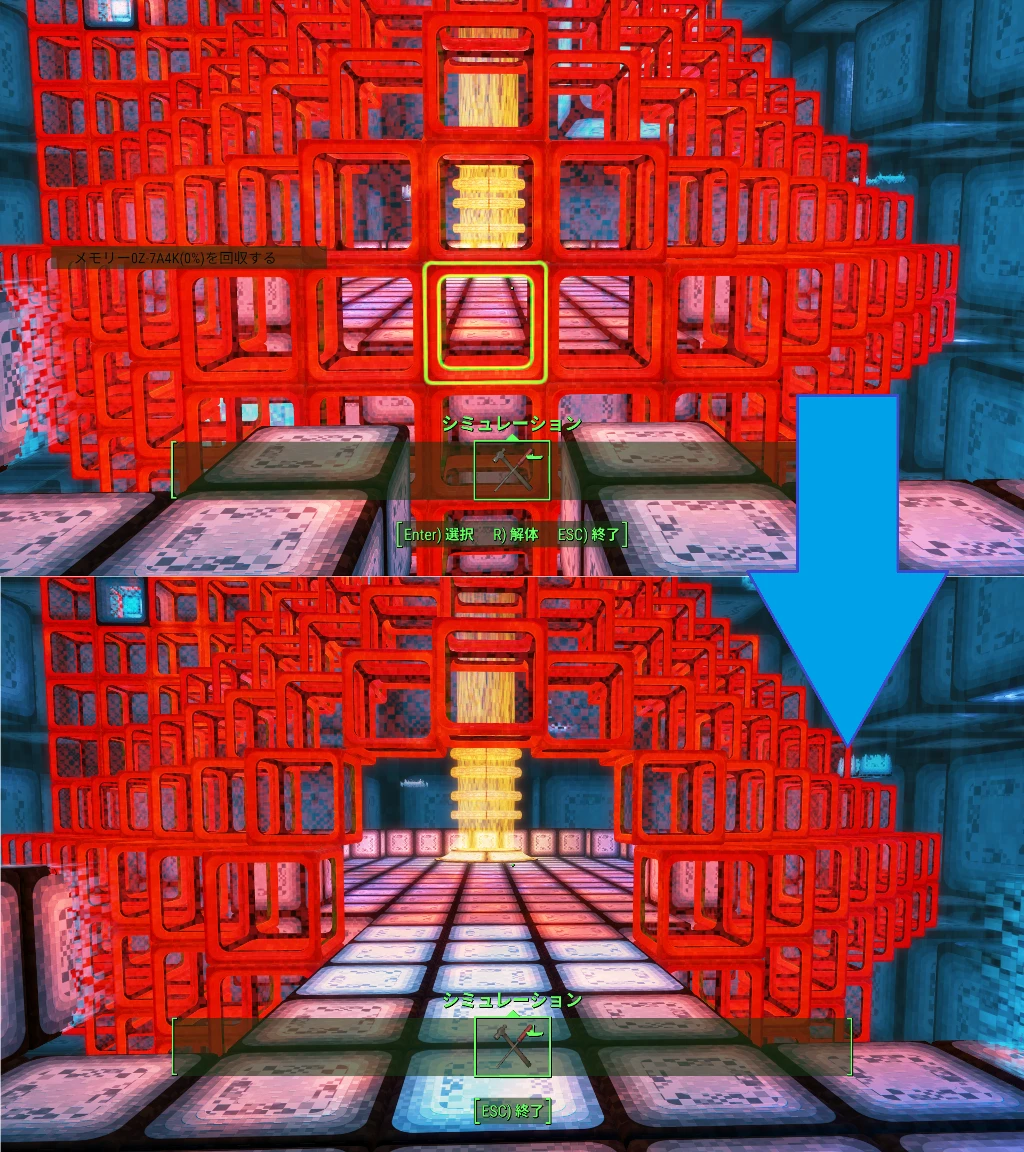 二周目以降でまじめに解くのメンドクサイ、でもスキップしてしまうのはちょっと味気ない、という方向けのMODです。
パズルの時だけ有効にして、後は消してしまっても問題ありません。
三種類あるので、お好きなものを導入してください。
 ・ Crack the red protection of DiMA's memory.esp
     ノーマルバージョンです。
 ・ Crack the red protection of DiMA's memory Black Ice 10.esp
     赤い障壁一つにつきBlack Ice(薄氷) 10が手に入ります。
 ・ Crack the red protection of DiMA's memory Black Ice and Code 10.esp
     赤い障壁一つにつきBlack Ice(薄氷) 10とCode(コード) 10が手に入ります。
   ※ 入手したBlack Ice(薄氷)とCode(コード)は、ミニゲームを出た後もインベントリに残ります。持ってても支障はないと思いますが、適当に始末してください。
前提・必須
  Far Harbor DLC
導入方法
googleドライブ
からespファイルとRead Meテキストをダウンロードします。
  espファイル一つをFallout4のDataフォルダにいれ、アクティベートします。
削除方法
  espファイルを削除します。
その他
  言語に関する部分は編集していませんが、日本語以外の環境での正常動作は保障しません。
  日本語のRead Meが十分に理解できない方のご利用はお断りします。
  このMODはウィンドウズ版専用です。CS版は適用対象ではありません。
PurpleOnion - 紫玉葱
twitter