About this mod
Adds Armorsmith Extended functionality to armor items, enables dynamic sorting for proper inventory icons + optional Valdacil's Item Sorting integration
Requirements

Permissions and credits

Changelogs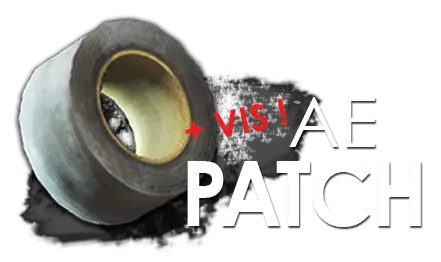 OVERVIEW
Weapons, armor and ammo added by
Tales from the Commonwealth
will now:
have proper inventory icons for DEF_UI users
allow full Armorsmith Extended modifications, including linings etc.
have slots for Legendary Modification, if you use it
The
Valdacil's Item Sorting
version does
all of the above
, as well as:
tagging all keys, notes, holotapes, ammo etc. for sorting


NOTE:
I fully admit to not knowing squat about ammunition calibers. If you think I've given a gun an incorrect icon, I probably have, so please let me know!
LOAD ORDER
Load this
after
Tales from the Commonwealth
,
AWKCR
and
Armorsmith Extended
Requires ALL THREE OF THE ABOVE MODS
CREDITS/PERMS
Do whatever you want with my patch, as long as your mod stays on Nexus and isn't being sold. Credit appreciated but not required.
A big shoutout to
rayhne
, who had
done a VIS patch
for an older version of Tales from the Commonwealth. While it didn't cover everything in the newest version, it nevertheless saved me a ton of time. If you use the VIS version, please consider dropping an endorsement and kudos that way.
Tales of the Commonwealth
is by
kristakahashi
Armorsmith Extended is by Gambit77AWKCR
is by
valdacilValdacil's Item Sorting
is by
valdacil