______________________________________________________________________________________________________________
I've already finished making this mod when I realized there's another file here on NexusMods with pretty much the same functionality. So instead of throwing out and not uploading my version, here's a shout-out for the 
Holla Atcha Boy - Yell Shaun
mod by Emilio G! Please make sure you check out their version too, and use the one that suits you the best! 

HAPPY APRIL FOOLS' DAY 2017!
An homage to the infamous Heavy Rain "Shaaaaaaun" glitch. Adds a configurable hotkey (X by default) that triggers 10 different, randomly picked "Shauns" for each gender edited from vanilla dialogue lines, and also adds additional lines when the Player is in conversation with NPCs.
WATCH MY TRAILER!



Use a mod manager like Nexus Mod Manager.
OR
Extract the contents of the rar file to your Fallout 4 Data folder and enable
PressXtoShaun.esp
using a mod manager or manually.
The mod uses the keyboard key X by default. If you want to change that, open
Data/PressXtoShaunHotkeys.ini
with a text editor, and change X to whatever you prefer. Check out registrator2000's article about 
List of Possible Keybinds
for more details.
Ensure these lines appear in either your ../Documents/My Games/Fallout4/Fallout4Prefs.ini or ../Documents/My Games/Fallout4/Fallout4Custom.ini:
[Archive] 
bInvalidateOlderFiles=1 
sResourceDataDirsFinal=
If you have trouble installing mods, check these tutorials by Gopher:
- 
Enabling Mods for FALLOUT 4
- 
FALLOUT 4: Installing Mods on PC (MANUALLY)
Press X to Shaun. Or press any other key you've set instead of X within PressXtoShaunHotkeys.ini.

By default X is for auto-walk. It is also used in the character creation menu for changing the gender of the protagonist. Changing the mod to use another key instead of X is absolutely possible, the method is detailed in the 'How to Install' section.
If you use other mods with hotkey features enabled by FO4 Hotkeys by registrator2000 follow these few easy steps below:
- delete Data/PressXtoShaun.ini
- copy the hotkey command from Data/PressXtoShaunHotkeys.ini to your Data/Hotkeys.ini file under [Hotkeys]:
X=cgf "pxts_dialoguequest.shaun"

registrator2000
- for
FO4 Hotkeys
and showing me how to unlock hotkeys for any mods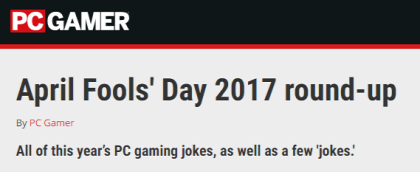 __________________________________________________________________________________________________________________________