About this mod
A collection of re-textures for most T60 armors such as the basic T60, BOS, Paladin and Elder. Powerarmor frame re-texture (normal and 4k). Minuteman PA Re-texture. More coming soon!

I hope you guys enjoy the mods. I am a novice to re-texturing/modding and any bugs you guys may have might take some time to figure out a fix for. If I do at all. Sometimes I just don't have a darn clue. Luckily there hasn't been too many... YET.
Thanks to 
endless108
 for the great video!
Thanks to 
Tyrannicon
 for the awesome video!
What's new?

Minuteman PA Re-texture (T45)
4k Frame Re-texture
Re-texture (sorta) of Elder and Paladin powerarmors. I am not able to give these armors a new texture at this time but the palette they use can be edited, as well as the _s.dds file. This makes the armors lose the rust colors and take on a fresher metal color (still has scratches and grime). I think this may also affect non BOS T60s.
Unfortunately the T45 and Minutemen powerarmors also use this palette. So both of those armors have been affected with no rust coloring. 
This is the color palette they now use:
And here are some images of the new Paladin and Elder armors as well as how it affects T45 and Minutemen. In time I will edit T45 and Minutemen _s.dds file to improve their overall look (hopefully).
Please let me know if this affects other armors as well. Or any other bugs for that matter.
Does not come with frame (still optional file).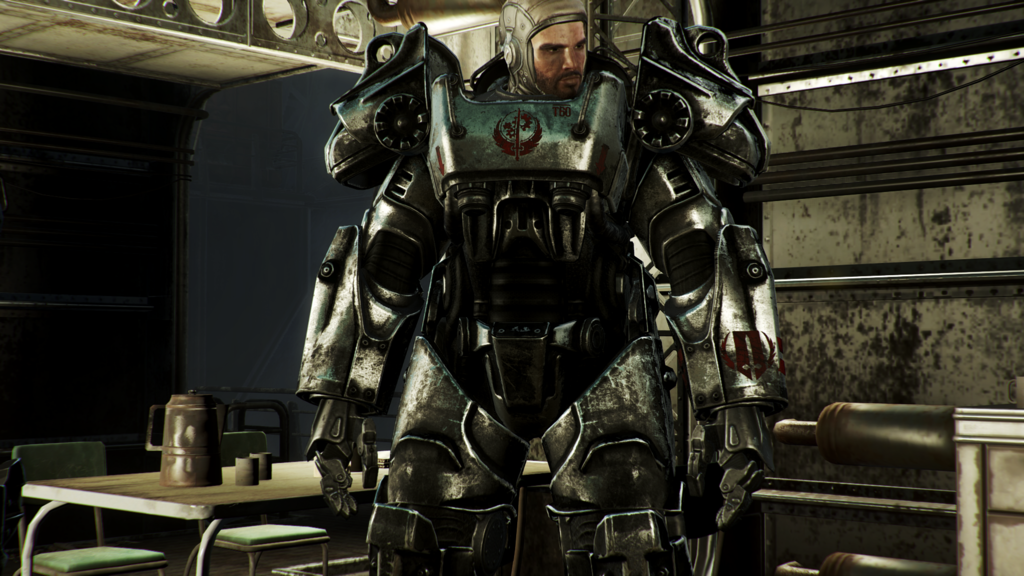 Below image has T45 on left and Minutemen on right (T45 has some T60 parts... no full set yet :s)
Credit to 
DeltaFiveNine
. Without this mod I may not have figured out the things I needed to properly edit the Paladin and Elder armors.
http://www.nexusmods.com/fallout4/mods/2138/?

Install
with NMM or...
Manually Install the data folder (after extraction) to your >Fallout 4 folder
Main File

- T60 BOS Powerarmor mod (can be used with Paladin and Elder T60 mod, cannot be used with Outcast mod)
-Brotherhood Outcast T60 mod (can be used with Paladin and Elder T60 mod, cannot be used with T60 BOS mod)
-Paladin and Elder T60 mod
Optional Files
-Powerarmor Frame normal
-Powerarmor Frame 4k
-T60 Skull Helmet (would need to be installed after the main file)
Possible Future Projects 

-Re-texture other Powerarmor suits 
-BOS combat armor
-Requests
-Working on making a paint option instead of a replacer (it's going slow)
-Additional texture choices for a more custom look (like the Skull Helmet shown below)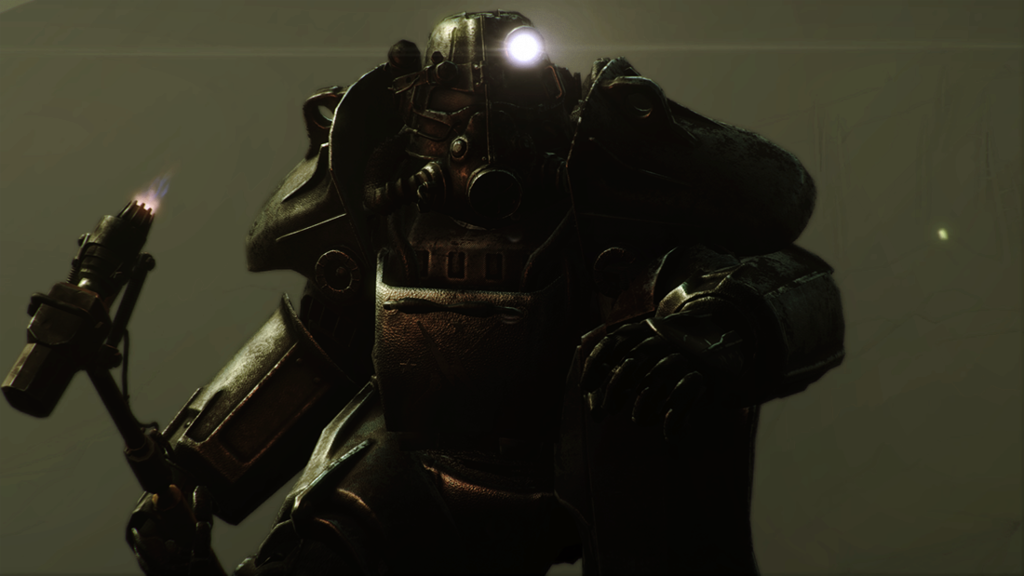 [left][/left]
The version number at the top of the page coincides with the current version number of the T60 BOS Powerarmor (as that is the file that started everything). All other files will have their own version number not related to the one showing at the top. More than likely I will not be holding on to older versions of files. It is already a little congested in the file section as is.