File information
Created by
Lazman555
About this mod
Replaces the idle standing and sitting animations/Pose, and makes females cross legs when sitting.
Requirements

Permissions and credits

Changelogs
Replaces the idle standing and sitting animations.
The main NMM file Makes a female character cross her legs when she is sitting on a couch, stool and chair.
There is also an optional version with less sexy more vanilla sitting animation, were I just crossed the legs with everything else left original.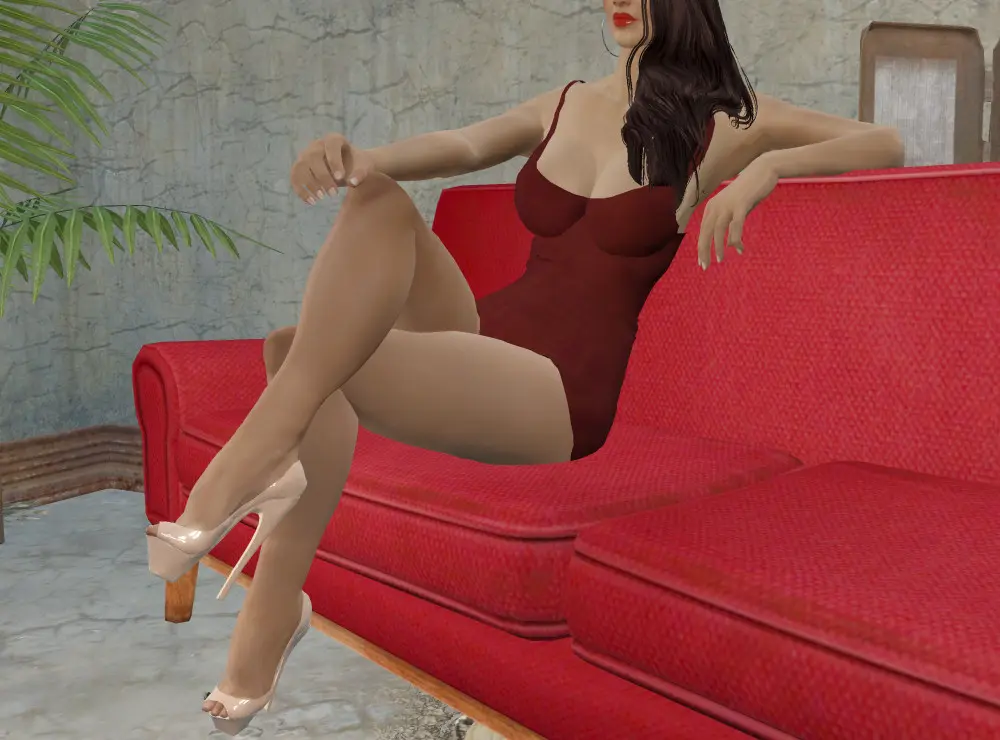 There are 2 idle standing animations one slightly changes the idle standing animation to a sexier pose, the other does the same but puts her hands on her hips.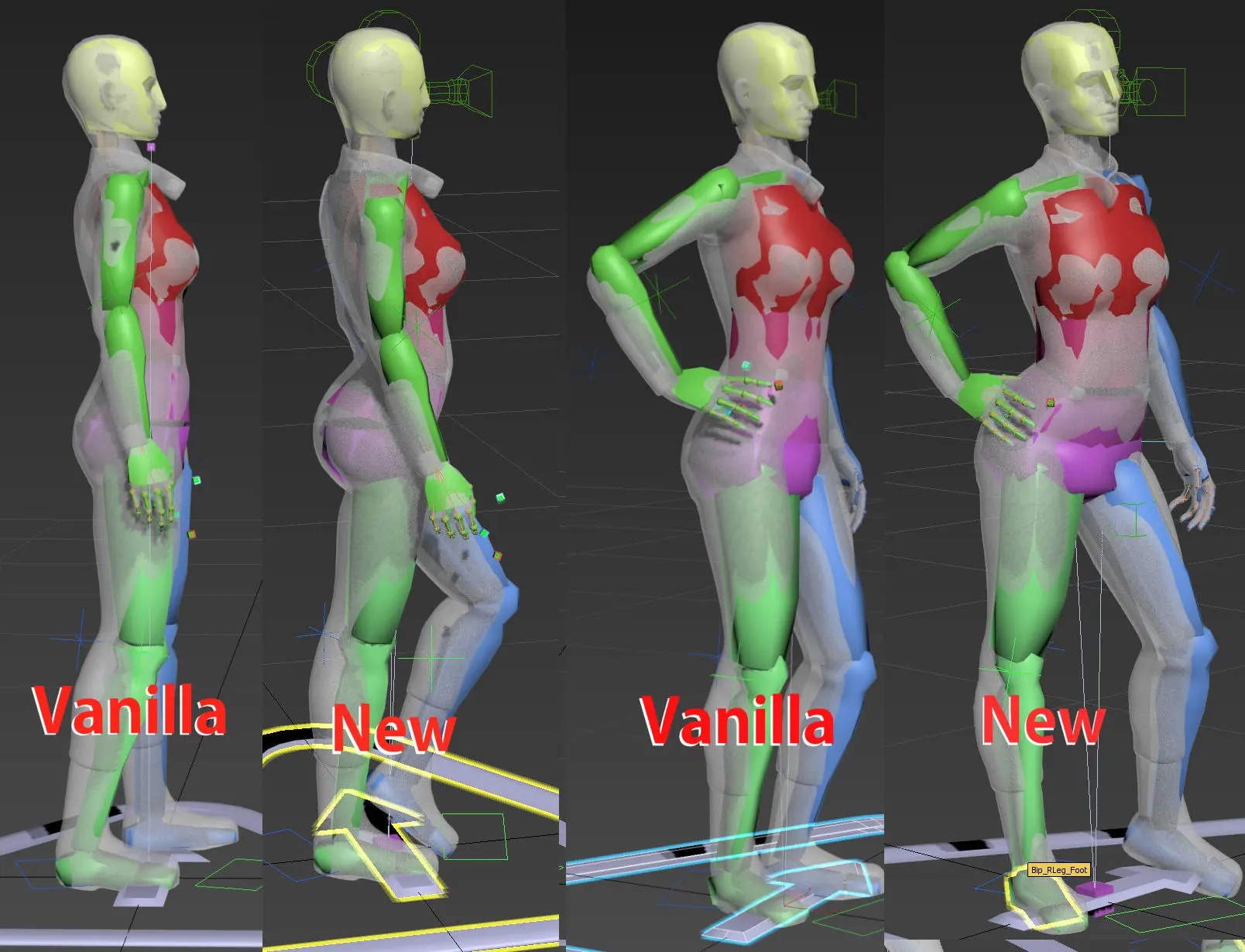 ISSUES
I haven't figured out stuff like holding drinking glasses and knifes/forks yet, so they will revert back to vanilla poses for that.
Since this is my first dabble in 3dmax animations, don't expect a perfect animations like the vanilla ones, but it will look sexier.
You can get those outfits in the pictures from
here
and
here.