File information
Created by
kirkieball
About this mod
White variant of Dogmeat!
Featuring Ghost Eye Colors (From GOT)
Permissions and credits

Donations
White version of Dogmeat.
Featuring Ghost Eye Colors (From GOT)
Roam the wasteland with this fine product of the wasteland! We all need a dog in our lives, even if it's a ghost! Tell your friends, convince your family!
iKatukaz
IGN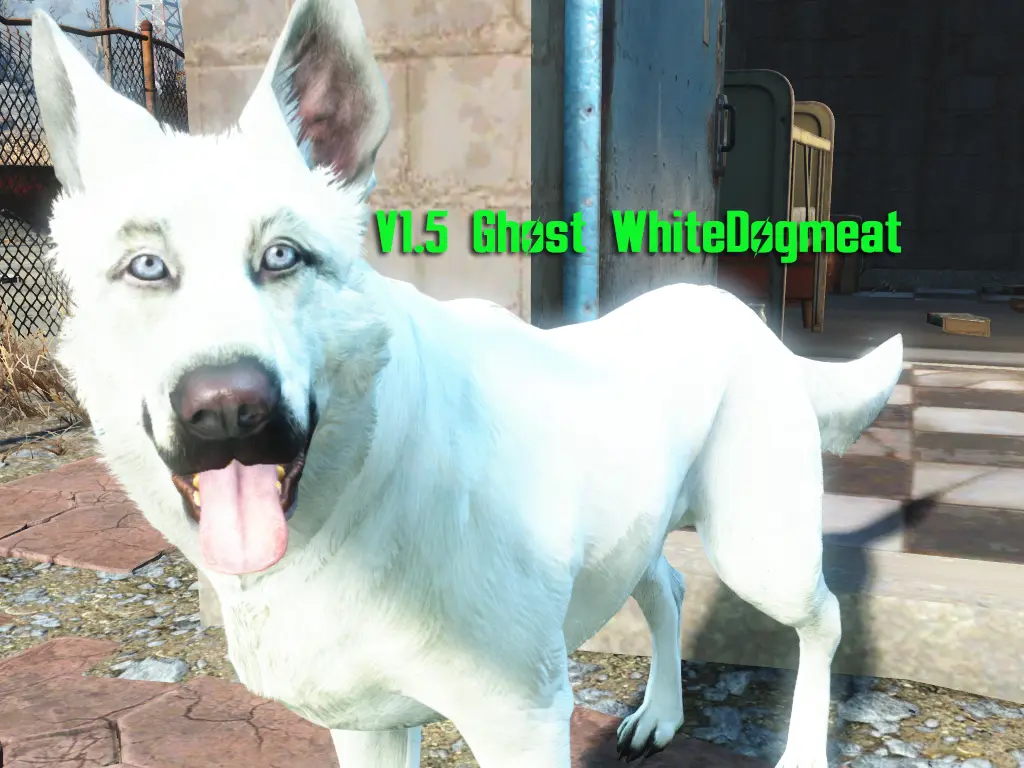 Perhaps an older, more experienced Dogmeat is to your liking:
Check out my other mod: Old Dogmeat
ChangeLog:
V1.5- Various Texture fixes, New Eyes (old eyes optional download)
V1.5- Red Eyes added as optional Download
V1.5- Battle Damage update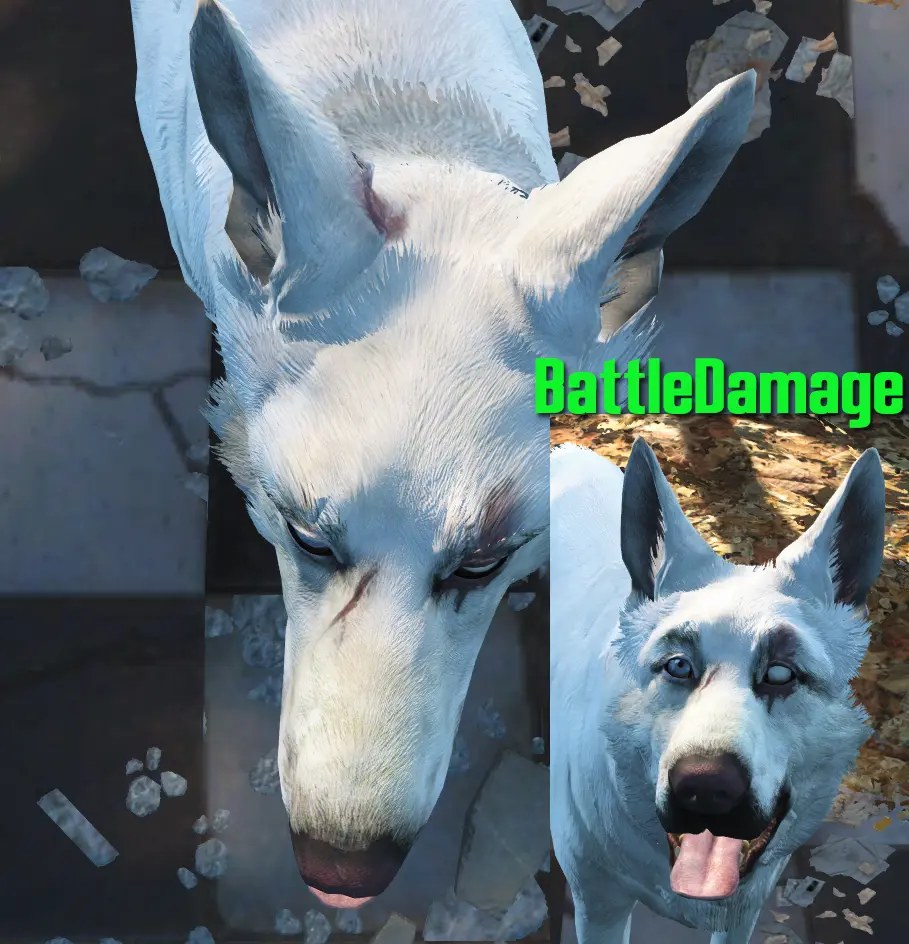 Check out these videos which have featured the mod:

FallOut4Vault



Tyrannicon
Zimta

We Do Stuff

SuperManNutSlap
If you want different versions of the eyes, check out my other mods! They work together!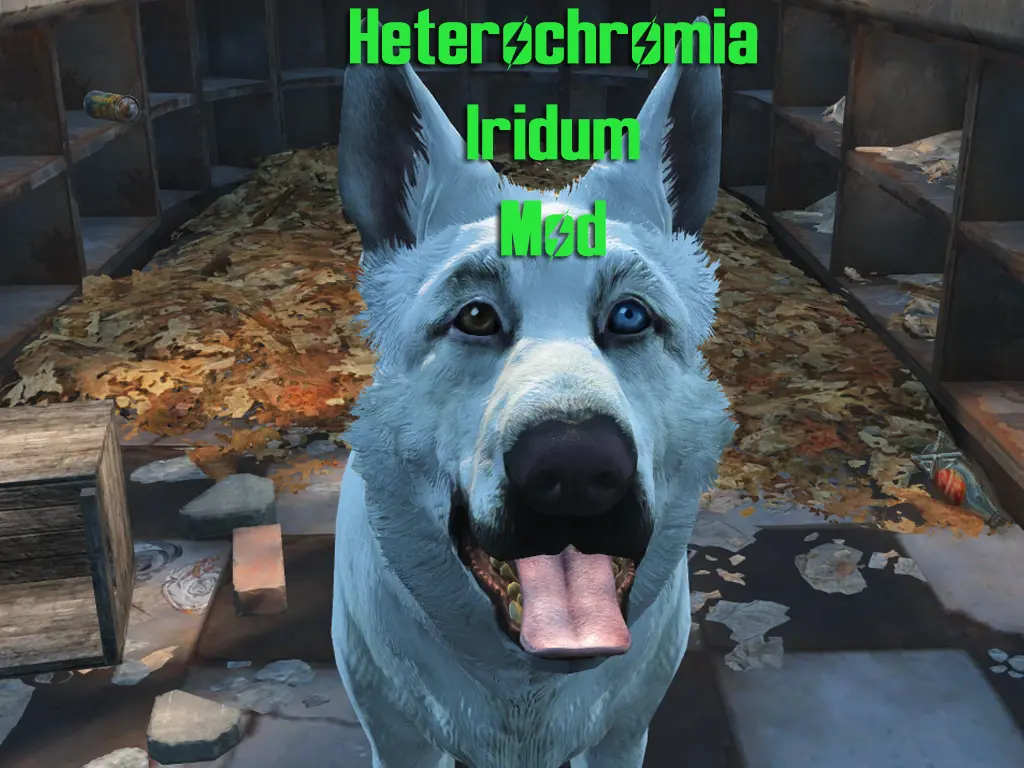 I'd love to get some pics of other wastelanders and their Ghost!
Please submit some if you are up for it!


If you like, Endorse :D!
Installation:
In order to get this retexture to work you have to change:
When using the NMM download the NMM appropriate file.
sResourceDataDirsFinal=STRINGS\ to
sResourceDataDirsFinal=STRINGS\, TEXTURES\
in the Fallout4.ini file located in documents/My Games/Fallout 4 
For the Mod to work, first create this file structure inside of the Data folder located in Fallout 4 main folder. 
(C:\Program Files x86\Fallout 4\Data\Textures\Actors\Dogmeat) CREATE Textures Folder inside DATA.
Then simply drag the unzipped folder into the Data folder located in Fallout 4 Main folder