About this mod
All bridges in the Commonwealth should be functional! This mod adds usable shack bridges to various split level bridges such as at Gibson Pier, Egret Tours Marina, and near Cabot House. May include other bridge changes in the future.
Permissions and credits

Mirrors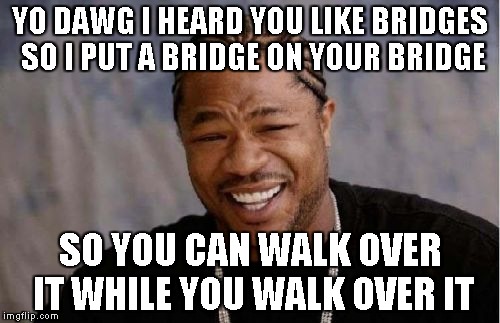 This mod includes the bridges from my 
Gibson Pier Bridge
 and
Egret Tours Marina Bridge
mods plus a third bridge near Cabot House. This adds a fully navmeshed shack bridge to the gap of all three bridges.  Now you can remove the other mods and get all bridges
in a single esp
.  This mod will also contain any additional bridges in the future that might receive some help to make them more functional. 
For Bethesda.net users (under the username "Crayonkit"):
PC
XB1

PS4
Cleaned with FO4Edit.