Description
Last updated at 22:30, 19 May 2017 Uploaded at 22:50, 1 Dec 2016

   
 

IF-54 Battle Rifle REDUX

-----------------------------------------
So after much toil and some delays here is the new IF-54. You guys know the drill; scratch built assets, custom sounds, huge modability.
EDIT: 
As of version v1.1a there is a custom 1st person reload animation courtesy of Steampunk755.
Please show him your appreciation, drop some kudos: http://www.nexusmods.com/games/users/8223712/?
Mods include:
20 Recievers; 13 in .308 and 7 in 5mm,
5 Muzzles,
5 Barrels,
6 Stocks,
10 Mags,
14 Sights/Scopes, including 2 See Through Combat Scopes (Thanks Henkspamadres!)
4 Ammo types,
7 Materials,
And a deployable bipod attachment on 2 of the barrels.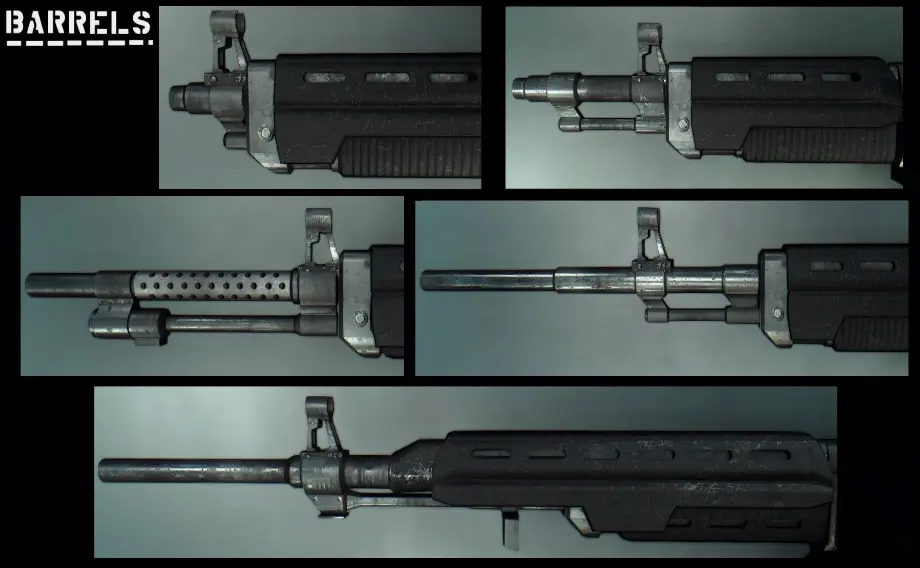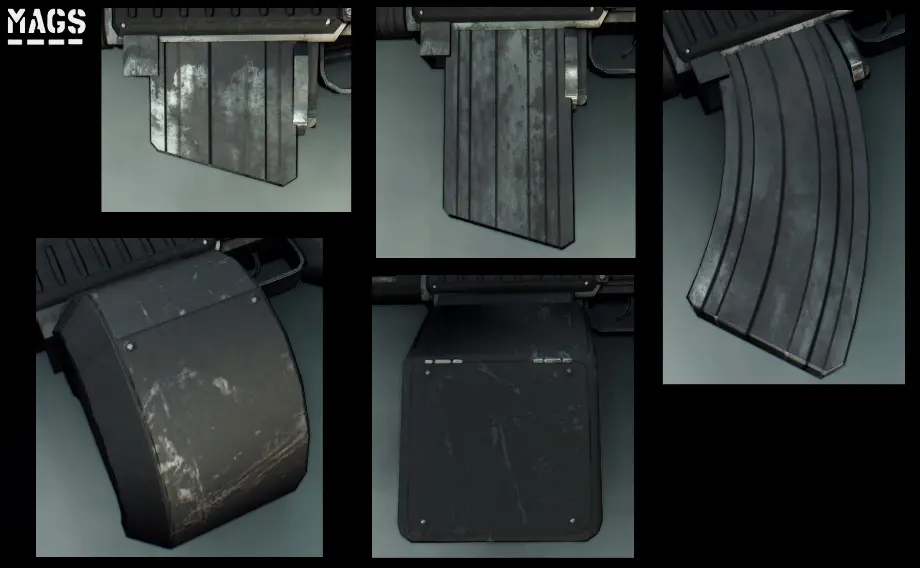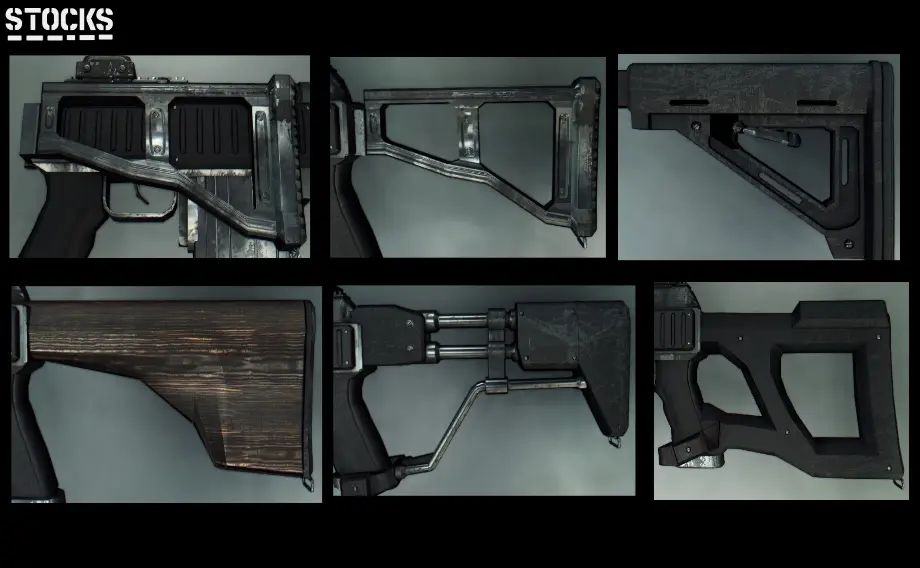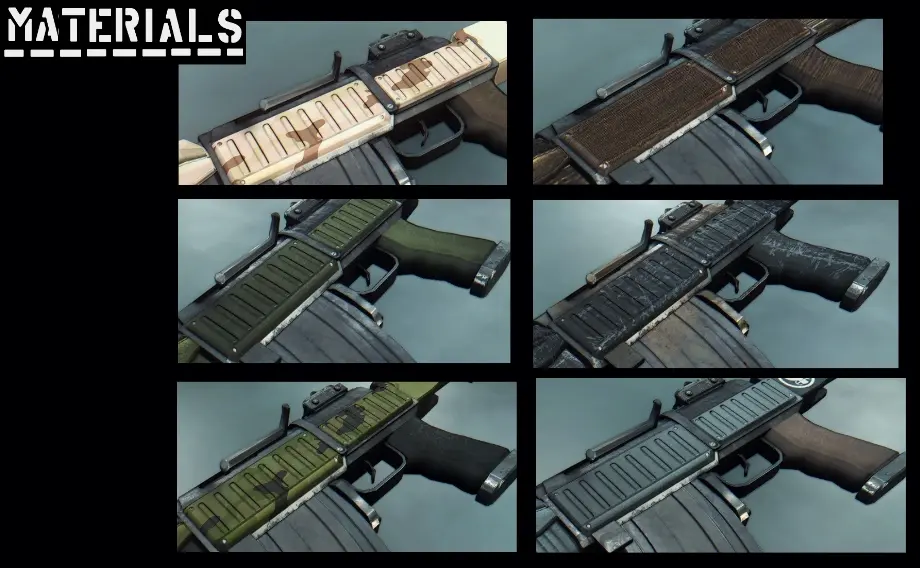 But wait, theres MORE!
The IF-54 has an extra variant called the IF-54 Beowulf. This is a 50.cal version that can be found on enemies or crafted at the chem station (or the Weaponsmith bench in the AWKCR version). Aside from receivers, of which it has 3, it has all the same mods as the normal IF-54. 
So whether you want a .308 DMR, a 50.cal Sniper Rifle, or a 5mm Assault rifle; there is a pattern for you!
Real talk:
The old 54 was made in a hurry using the template of the banned TD-64, so it kinda ended up as just another LSW ish affair, and didnt have much to differentiate it from the WH-77, in so far as what role it would fill in a wastelander's arsenal. This time round I wanted to make it live up to the "Battle Rifle" moniker, so the new 54 is geared more towards accurate semi auto fire than the old spray'n pray format. While it certainly can become an LSW with the right mods, its just not a really good one, and it has some serious trade-offs now in the form of recoil. But on the flipside it makes a very effective DMR when paired with the longer barrel variants.
And if you were wondering why I didnt just add some 50.cal recievers to the main weapon, rather than making two versions as I have, the reason is thus; I wanted the 50 version to appear physically larger to reflect the larger round being chambered. It was easier to achieve this by making 2 distinct weapon records rather than trying to keep it all linked to the same ma keyword.
Concerning Consoles:------------------------------------
An Xbox version will be coming to Bethesda.net shortly.


Xbox version is available on Bethesda.net

Installation:
--------------------
1. Make sure that your game is set up to play mods.
2. Download the main file.
3. Install with your mod manager of choice OR extract the contents of the archive to your 
    Fallout 4 "Data" Directory.
4. Activate "Skibs-IF54Redux.esp", it can go anywhere in your load order. 
5. Start the game.
6. Smoke some fools.
The weapon will spawn on gunners, raiders, in high loot chests and in shop inventories from level 14 onwards. If you must have one immediately though you can spawn one via console. 
To do this first open the console and type:
help IF-54 4 weap
This will show you the item code for the IF-54. Once you have the code then type:
player.additem xxxxxxxx 1
Where xxxxxxxx is the 8 digit item code.
The Beowulf variant spawns on enemies, but it can also be crafted at the chem station if you have a normal IF-54
Compatibility:-----------------------   

Will have patches for LOADS and other things up soon.
The see through combat scopes are fully standalone, but if you want to use them alongside the framework that will work as well.
There is no need for a merged patch as all levelled lists are now added via injector script, its just plug and play now.
Credits: -------------       

Bethesda for Fallout 4 and the CK.

Steampunk755 for the custom 1st person reload animation.

henkspamadres for the use of his see through combat scopes.

ESKARN for help aligning sights and scopes.

Millenia for his 3dsMax tutorials.

AutoDesk for 3dsMax.

The Nifskope team for Nifskope.

The xEdit team for F4Edit.

Me, for making the mod.

You, for downloading it.


Self Promotion:
--------------------------

If you liked this then check out my other mods:

IF-88 Tactical shotgun REDUX

WH-77 Modular LSW REDUXLaser Bolt FX
.223 Revolver REDUX