File information
Created by
Pansen1
About this mod
Visuals. Balance. Performance. Pathos.
Requirements

Permissions and credits

Changelogs

Donations
INCOMING UPDATE - PLEASE STAND BY
Now also
available for The Witcher 3
They destroyed your world.
They killed your past.
They stole your future.
This world is just like you. Estranged. Pathos ENB intends to make you feel that.
It has been created with simple objectives in mind:
Visuals
It's always a crisp, sunny Sunday afternoon in the Commonwealth. No more.
Balance

You won't have to worry about how your game will look when you go through that next door. This preset has been tested to allow you to experience any situation without breaking immersion (not including scripted events and effects).
Performance
It will make your game cry, but leave your computer smiling. With the priority being playability this preset is as light on your machine as possible while enhancing the visuals as much as possible.
Pathos
Your home has been destroyed, your love killed in front of your eyes, your only son taken from her dead hands, you awake after being frozen for almost 200 years. Someone who has experienced these kinds of horrors would see the world through different eyes. They would see a hurt world that's being cut by the dawn, raging through the day, bleeding at dusk and swallowing them whole when darkness falls.
Now you can.
Installation (for the Vivid Weathers version):
1. (Required) Install
Vivid Weathers
- and very importantly: during the installation process choose the DEFAULT vanilla brightness option (the one that doesn't increase brightness) (
Spring
or
Autumn
version recommended).
2. (Optional) Install
True Storms
and the
Weather Synergy Patch
. Again chose the vanilla options if asked.
3. (Required) Download
ENB v311
and (from the WrapperVersion) copy the d3d11.dll and the d3dcompiler_46e.dll and the enblocal.ini into your Fallout 4 root folder.
4. Download and install the latest version of Reshade (https://reshade.me/). When asked during the installation process download ALL the effects.
5. Download PATHOS - Vivid Weathers and drop all the contents into your Fallout 4 root folder. (If you want to disable/enable DOF, open the enbseries.ini and change the line EnableDepthOfField=false to EnableDepthOfField=true).
6. Start the game, wait for the shaders to load and press SHIFT+F2 to open the GUI.
7. Click "continue" and then on the right hand upper corner click in the "+" symbol.
8. Type in the name "PATHOS". You should now see the shaders activating.
9. Under the "Settings" tab now change the button-down menu that says "configuration mode" to "performance mode".
10. Please endorse if you like it.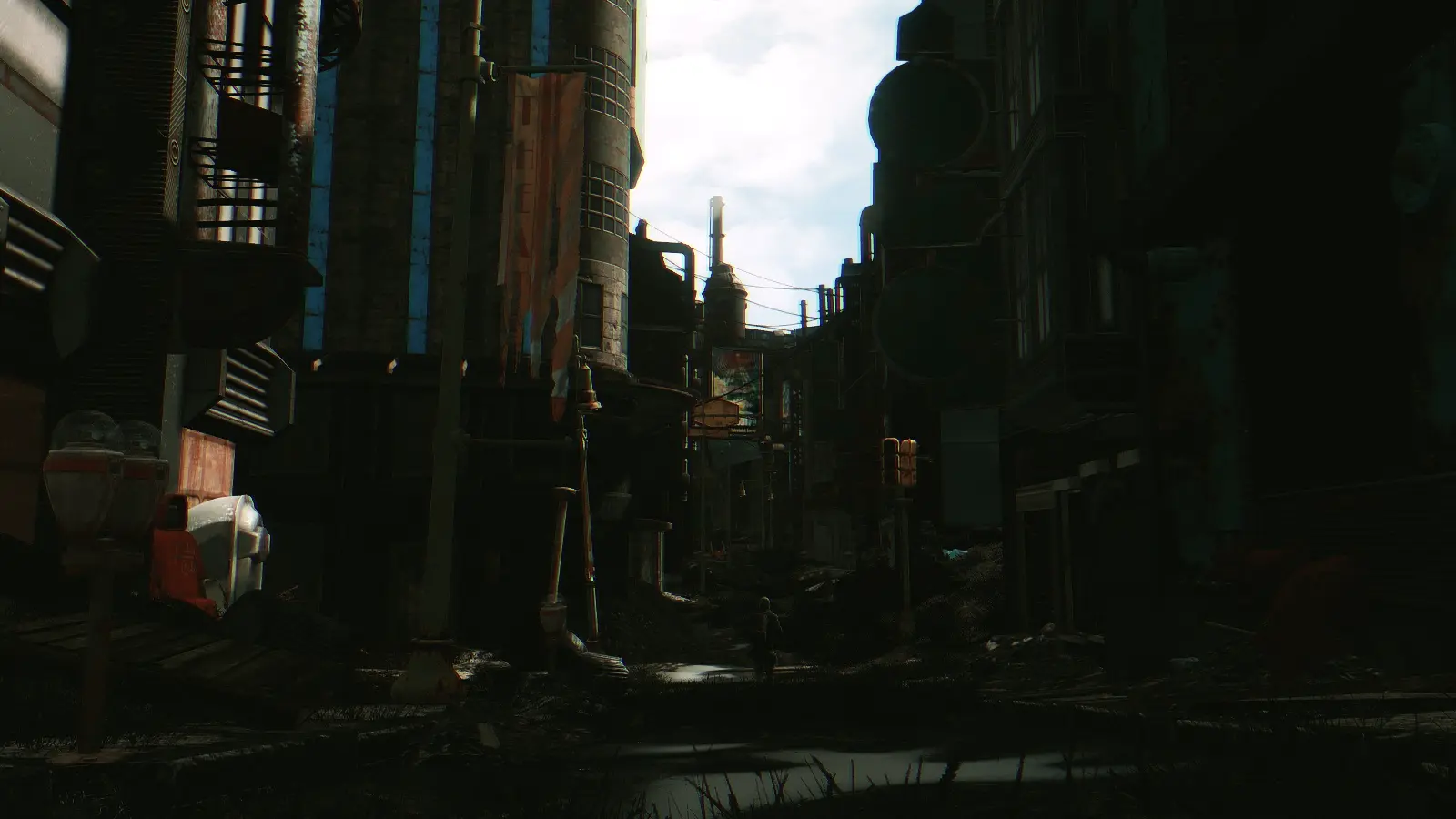 Compatibility:
True Storms
is compatible if used alongside Vivid Weathers using the
Synergy Patch
Recommended mods:
Vivid Roads and Bridges
(bright asphalt version)
WET
GRASSLANDS
FAR
Ultra Quality God Rays Performance Fix
Commonwealth Conifers Redux
AMBIENCE - cinematic main menu replacers
(PATHOS version available)