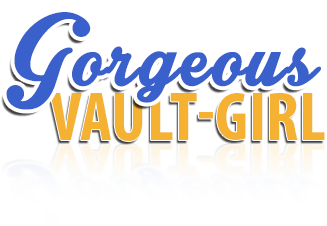 Vault-Girl 2.0
Vault-Girl 2.0 is released which gives her a more natural look, with the help of
Fuse00's 
Valkyr Textures
. 
It also takes the place of PRESET 1 in the face editor in-game. Which eliminates the need to use face transfer methods.
-
This is an .esp 
plugin
, not a save-game! Download Available Now.
The Original Vault-Girl Preset is also available for download, as PRESET 2. Can run both simultaneously.
Companion Curie is available with this face, as well as the previous adaptation to Piper.
-
INSTALL INSTRUCTIONS (UPDATED):

(Plugin Version)

-Plugin Version-
Install into your Fallout 4/Data/ folder and activate the plugin using your preferred method. (Nexus Mod Manager etc)
Then access the looks menu, open the console with ~ and type SLM 14. Swap your face preset to Preset 1. If it's already on
Preset 1
, swap to
Preset 2
and return back to
Preset 1
.
-Save Version-
Place the save file where your others are located, (Default is My Documents/My Games/Fallout4/Saves), or (C:\Users\*YOURNAME*\Documents\My Games\Fallout4\Saves)
-
FAQ:
Q: I wanna change the hairstyle/color/nose/eye color/everything. Is there a fast way to do this?
A: Toying with perfection, eh? So be it.
Watch this!
Q: Why is the forehead so big? Should I RP high intelligence? Cuz she's clearly some sort of E.T.
A: For that particular hairstyle, it's the smallest I can possibly make it. You could bring the whole damn face up a little bit, perhaps, but I honestly don't see what's so large about it, you bunch of nit-picking, arm-chair beauty pageant judges! :P
Q: My hex info doesn't have a comma?
A: I've found this in two out of 15 save files I've done this with. Visit 
here
 for info on how to fix this!
Q: So, like. I'm playing a male character..
A: Your current character must be female before trying to swap the face! You can change this with player.sexchange, but you'll need to modify your characters female face in some way to 'kick' it into editing mode for the transfer. See below.
Q: My save was originally a male character, I used player.sexchange but the transfer crashes my game.
A: Similar procedure as the first problem. The save file is just using default 'Nora' face after sexchange. Morph your characters face around a bit, then save and try the transfer again.
Q: What make-up settings do you have?
A: A few people have asked for this, so here they are again:
Screenshots include The Eyes Of Beauty, featured
here
.
Using Valkyr Female textures, get it
here.
Highly recommended Eye Normal Map Fix by Mr.Dave, found 
here
.
Also using Enhanced Wasteland Preset Post-FX, located 
here
.
One of the screenshots features a black BoS uniform, get it
here.

Finally, using the 4K black Pip-Boy, nab it
here
.
-Special Thanks to the following modders-
xatmos for his Face Ripper
, although I was close in cracking the hex data for companion replacement, this guy was already done and probably off on some cruise ship with Victoria's Secret models, drinking champagne and talking about how easy it is to be him.. at least, that's what I imagined.. he's probably really humble, which only annoys me more. 
Fubrus for his Fallout 4 Save Game Editor
- This guy allowed me to jump in pretty early with transferring face data across savegames. Nothin' but love for this guy.
Hlp, Zilav, Sharlikran and ElminsterAU for their work on FO4Edit.
I mean, without these guys we'd still be kicking pixelated dust waiting for the Creation Kit/GECK. They've made modding possible in these exciting early stages of Fallout 4 modding. Thanks again.
Thanks to you, the community for downloading/endorsing my Vault Girl preset. It's because of the support that I wanted to expand my save beyond a save-game. Thanks for the love and I hope to be around for a long time with new projects. :D
- Ceds