About this mod
Offers a range of settlement related utilities.
Requirements

Permissions and credits

Changelogs
UPDATING
Files in the
Main Files
and
Optional Files
sections are compatible, despite version numbers.
Version 3.0.0 is a complete overhaul of the existing system. Subsequently, a clean save is required when updating from previous versions to version 3.0.0+. This is accomplished through the following steps:
Restore all Workshop Control Panel settings to default
Uninstall any previous version of Workshop Control Panel
Launch the game and create a manual save
Install version 3.0.0+
FEATURES
WORKSHOP CONTROL PANEL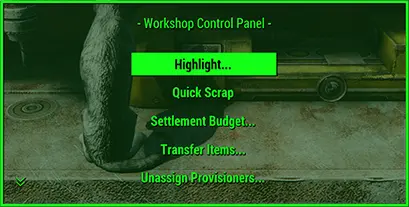 The control panel itself is a menu that allows you to access the features of this mod.
Only features that you choose to install will be displayed in this menu.
SETTLEMENT BUDGET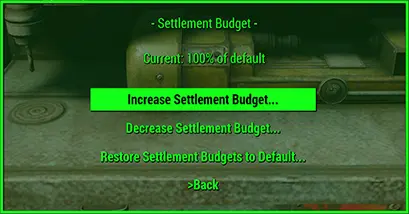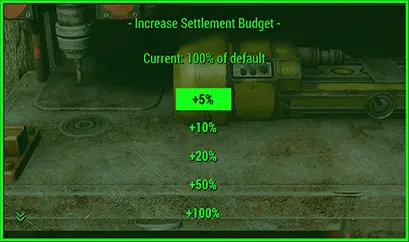 Increase or decrease the budget of your current settlement, or restore any modified settlement budgets to their default values.
HIGHLIGHT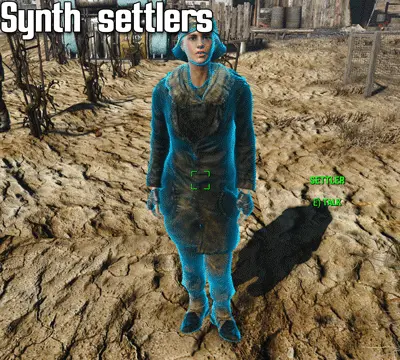 Choose to highlight unassigned settlers in workshop mode and synth settlers out of workshop mode.
If you want a more complete experience, take a look at 
Loot Detector
.
QUICK SCRAP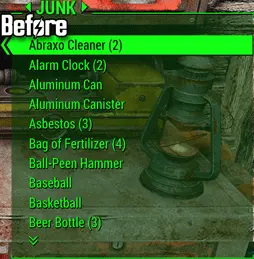 Automatically scrap all junk items in your workshop workbench.
TRANSFER ITEMS

Take advantage of your provisioners. Remotely access any settlements workbench containers that are connected via supply line.
UNASSIGN PROVISIONERS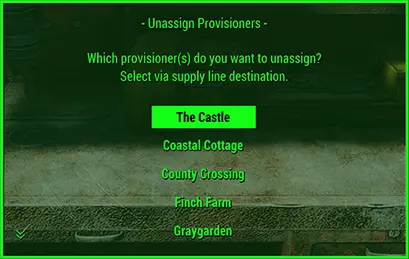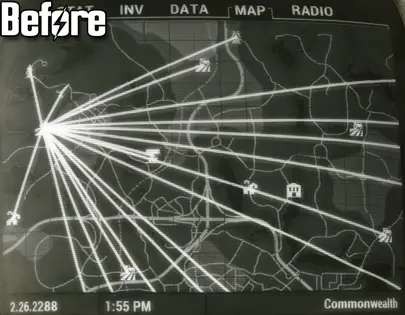 It can be a pain to track down your provisioners to unassign them. Remotely unassign any provisioners that belong to your current settlement.
REQUIREMENTS
No other features have any requirements other than the base game.
COMPATIBILITY
Workshop Control Panel is incompatible with any mod that adds an activate choice to workshop workbenches.
Settlement Budget is incompatible with any mod that also edits settlement budgets.
Highlight is incompatible with any mod that also highlights settlers.
Transfer Items and Unassign Provisioners do not support any mod that adds new settlements to the game, for which a patch will be necessary.
CREDITS
xatmos for allowing gradient files from his Loot Detector mod to be used in the Highlight feature