About this mod
My custom bodyslide preset that I have used in some of my screenshots and mods.
By request I have uploaded my custom Bodyslide preset. This is a somewhat of a busty preset. :)
(To get your character exactly like mine, see last image for weight slider.)
If you end up using it, post a screenshot! I love seeing what other peoples games look like.
Have an idea for an outfit/mod you would like to see? Ether add a comment to the comment section or private message me.
Outfits per image:
(1) 
CBBE Skimpy Armor and Clothing Replacer v2
(2) 
Wasteland Pionerka v1_0 CBBE BodySlide
(3) 
DA Micro Bikini CBBE
(But I modified the top mesh for personal use)
(4) 
GITS Motoko Kusanagi outfit
(5) 
Feathered Dress - No Bra Strap - BodySlide (CBBE)
(6) Custom Outfit that I am working on....
(8) 
Sporty Underwear - CBBE - BodySlide
(10) 
Sturge's Outfit - No Shirt - BodySlide (CBBE)
(11) 
Cait's Corset - Deep Cleavage - BodySlide (CBBE)
(14) 
Wasteland Pionerka v1_0 CBBE BodySlide
 (But with personal edits)
(15) 
CBBE Skimpy Armor and Clothing Replacer v2
(16) 
ZGC Skimpy Scientist Suit (CBBE) (AWKCR) (AE)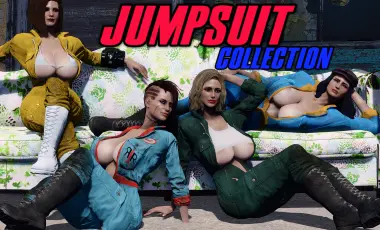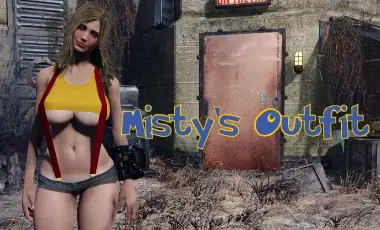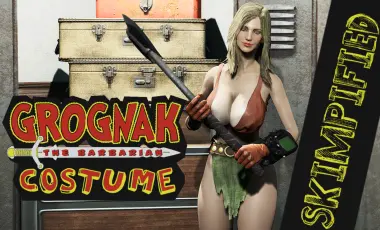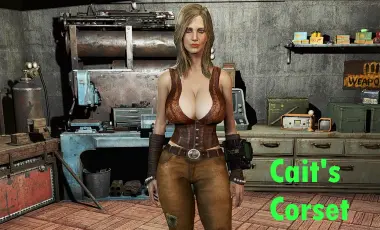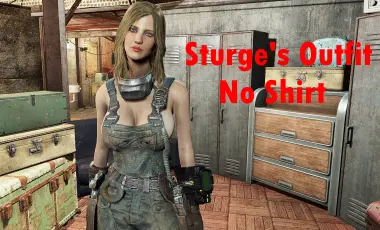 Tumblr: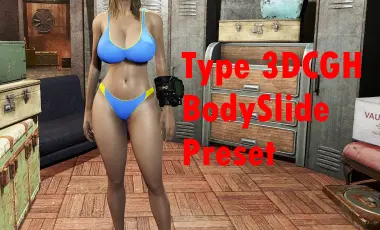 CBBE skin texture:
The Improved Skin Texture 2.1 - (Darker Veins version)

Pose Mod:
Dave's Poses